My childhood was very far from any kind of "country" environment. I grew up in the city which was near a beach and most of my days were spent planning on when my friends and I would get to go lay out in the sun. Growing up we never had a garden, never raised chickens or had any other kind of "farmy" experience, except when I would get to visit my cousins in Utah and Idaho and then we got to play Pom Pom Pullaway in the root cellar. Man, my sister and I thought that was the coolest thing EVER!
Fast forward to a few years ago and a dear friend of mine gave me a Valentine Candy Dish. It was darling and I loved that it had little holes for the candy to come out! I wanted to share the love and give some to other friends of mine so I asked my friend where she found those cute candy dishes. Imagine my shock when my she told me that these containers were actually chick feeders! WHAT?!?! This city girl had no clue what chick feeders were!
But don't they make darling candy dishes?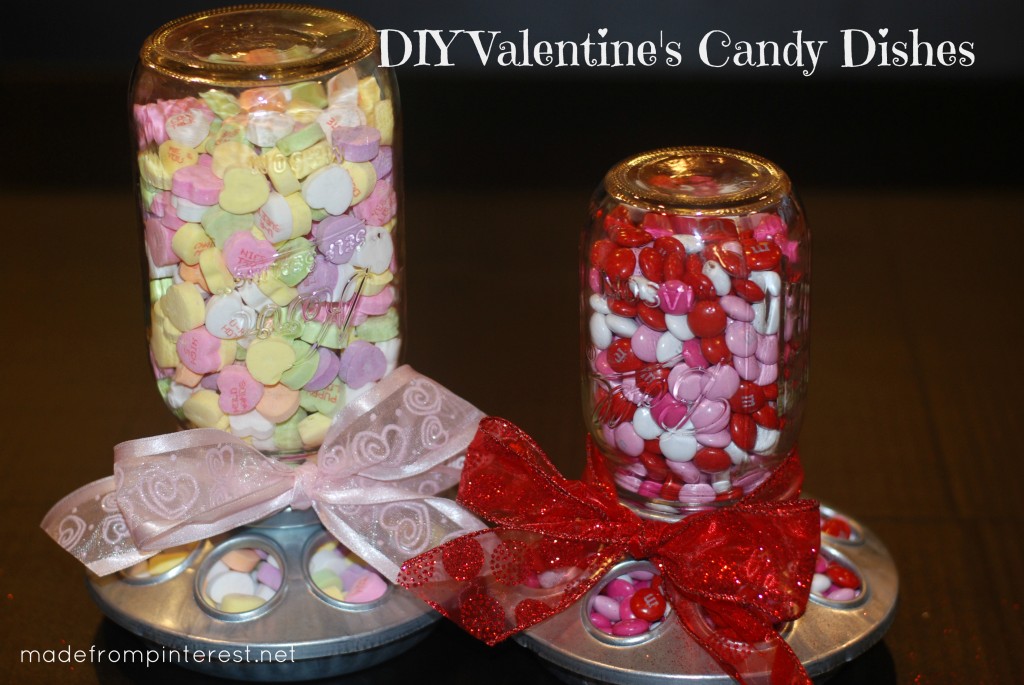 To make your own, first you will need to find a feed store near you. I purchased my chick feeders at our local IFA feed store and they were $3.39 a piece. Make sure you clean the inside out very well with rubbing alcohol.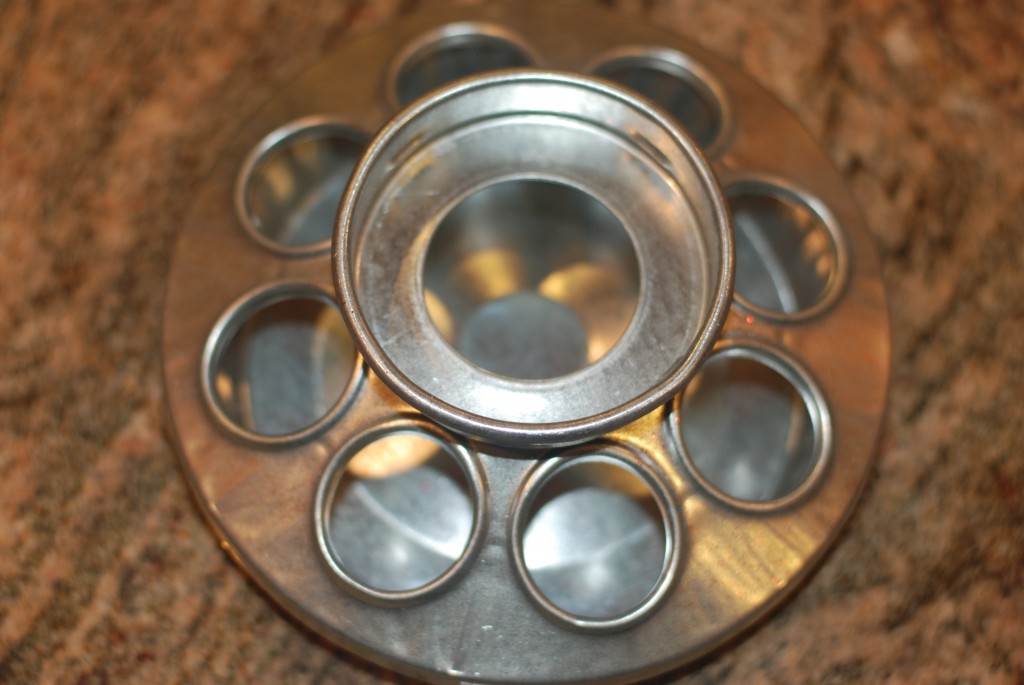 Next you will need a mason jar. I used both a pint and a quart mason jar. With the candy of your choosing, (I used M&M's and Conversation Hearts) pour the candy into the base and then shake slightly as the candy will settle and will make more room in the base. Fill and shake until you can't fit any more candy .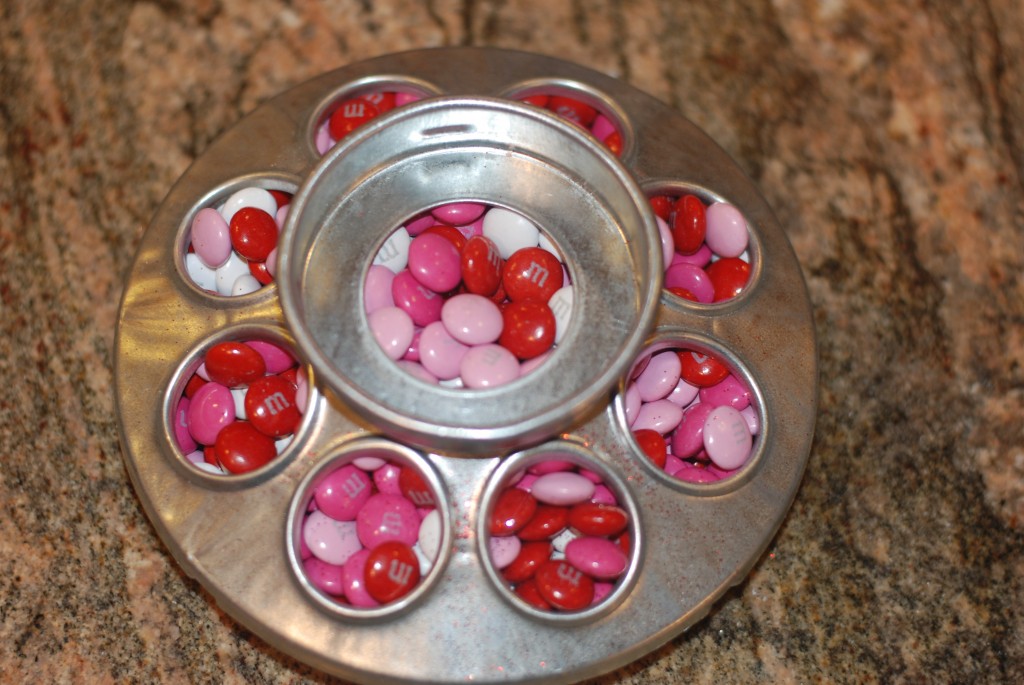 Then fill a mason jar with the same candy and carefully place the opening of the jar into the chick feeder and screw in. Tie with a bow and you are good to go!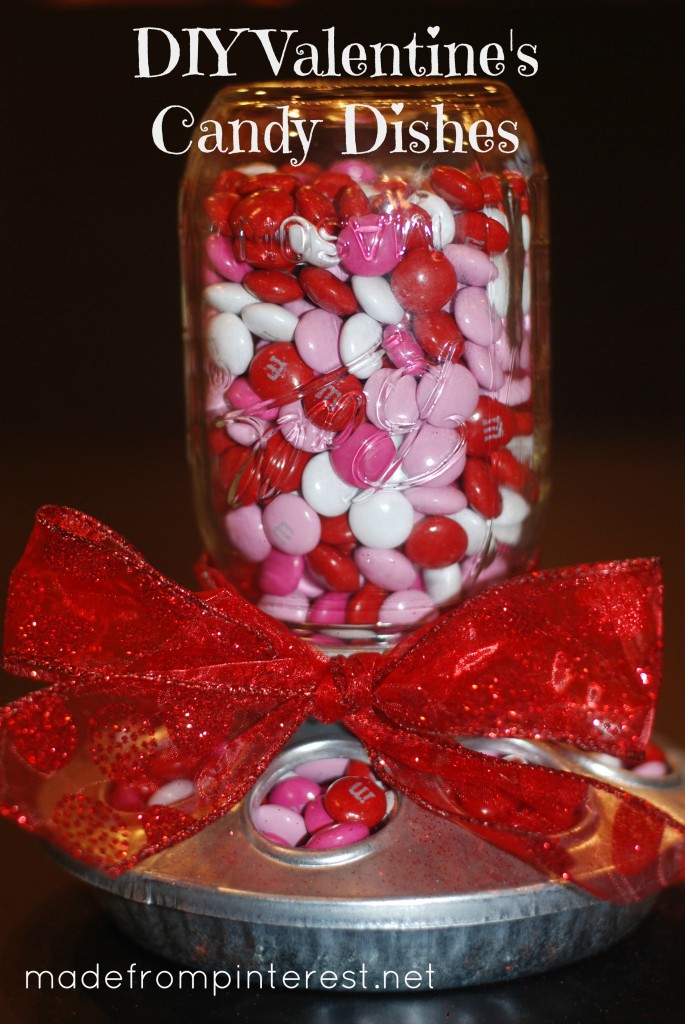 Whenever I have given these as gifts, they are a huge hit and have become my friends favorite thing as it is mine! So share the love and give someone a Valentine Candy Dish this holiday – complete in a chick feeder!
A big thank you to The Creative Goddess for the inspiration and the memory!
This Pin Rocks!
We're sharing this project at: Lines Across, Home Stories A to Z, Sugar Bee Crafts, A Bowl Full of Lemons, Lady Behind the Curtain