Fruity. Chocolatey. Minty. Peanut buttery. Citrusy and Spa-ey? We've found a flavor for all! I have a firm belief that popsicles should always be found in the freezer. Summer, winter, fall, and spring. However, I have yet to jump on the homemade popsicles bandwagon. So I'd thought I'd get a head start with this tasty list of 15 Creative Popsicles. You have got to try them all.
Lick away! And yes, you are welcome…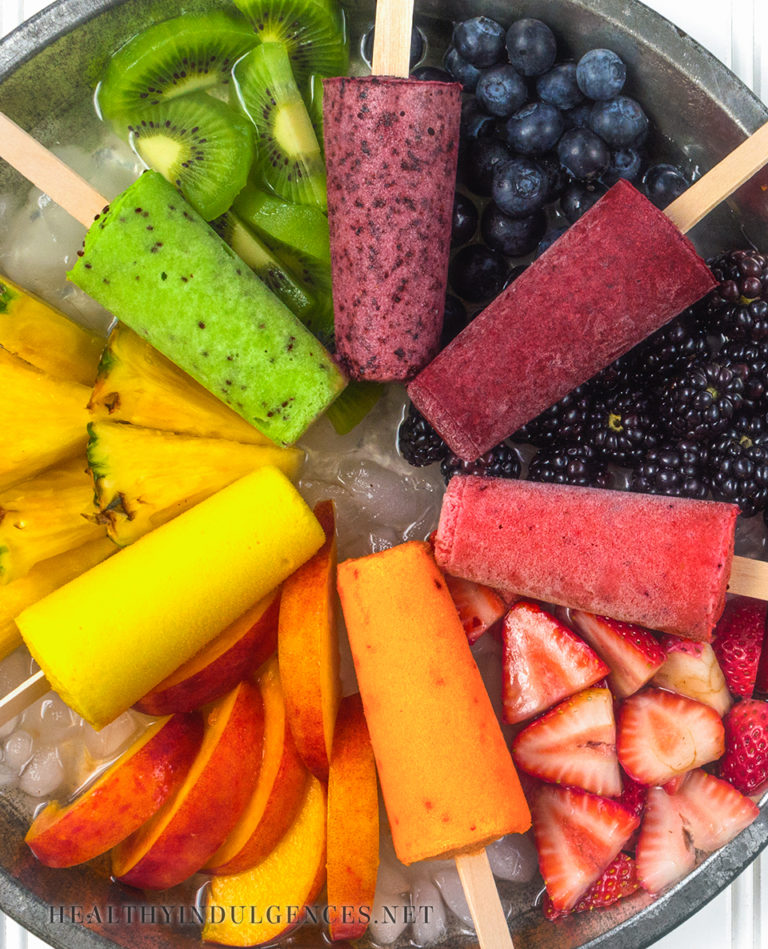 If this picture doesn't inspire you to start making popsicles, I don't know what will! These Real Food Rainbow Popsicles from Healthy Indulgences look divine.