Well, summer is finally coming to an end. I know, I know. I've shed a few tears about it too. So, to make the most of the warm evenings before they're gone, I've compiled a list using one of the trademarks of summer- glow sticks! What kid doesn't love'em?! Check out these fun glow stick activities you can do with your grandchildren!
This post may contain affiliate links. What does this mean? If you purchase something we get a small commission at no extra cost to you. Thank you for supporting our blog! For more information, click to see our disclosure policy.
Fairy Jars- Make summer magical with these pretty fairy jars from Mom Dot!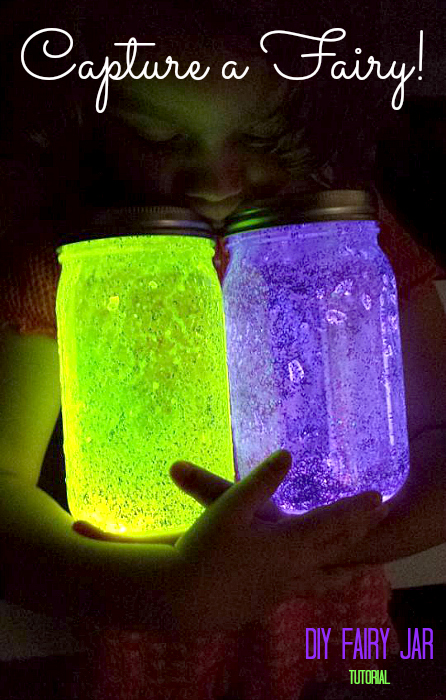 Glow in the Dark Bowling- I personally have never been much of a bowler. I always feel silly with those funny shoes, and the ball with its dirty holes weirds me out, plus, I always get gutter balls. This, however, this I would do! It's so pretty and easy! Find instructions for Glow in the Dark Bowling at Baby Gizmo!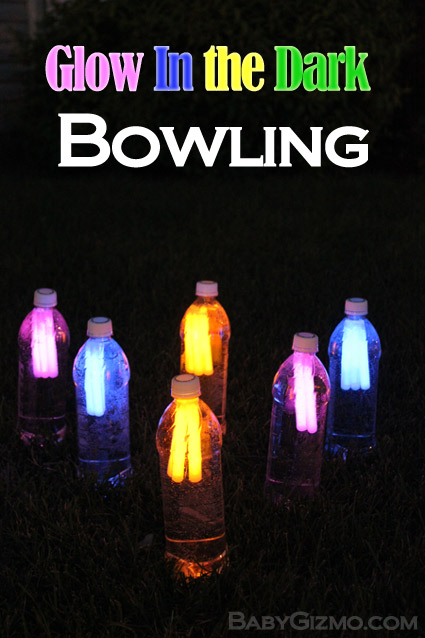 Glow in the Dark Water Balloons- One of the best parts about summer is getting wet. One of the other best parts is staying up late and playing in the dark. When you combine the two together, you get these Glow in the Dark Water Ball0ons from Design Dazzle!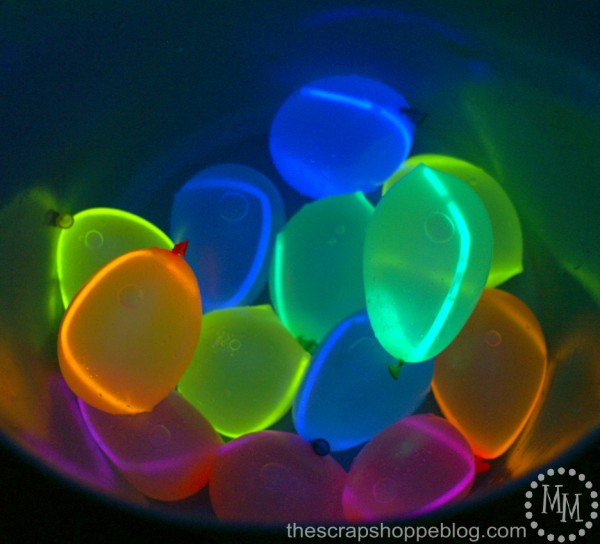 Neon Love Note- Smile and Wave used glow sticks to create sweet love notes. I think any child would be thrilled to see a special note for them glowing from a distance!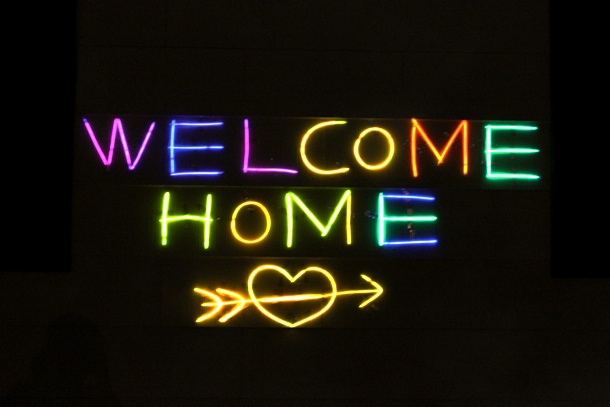 Glow in the Dark Capture the Flag- Love this fun idea from Let's Get Together! Capture the flag is fun already, but with glow stick?! Now that would be a thrill! Though, you would have to be careful of potholes….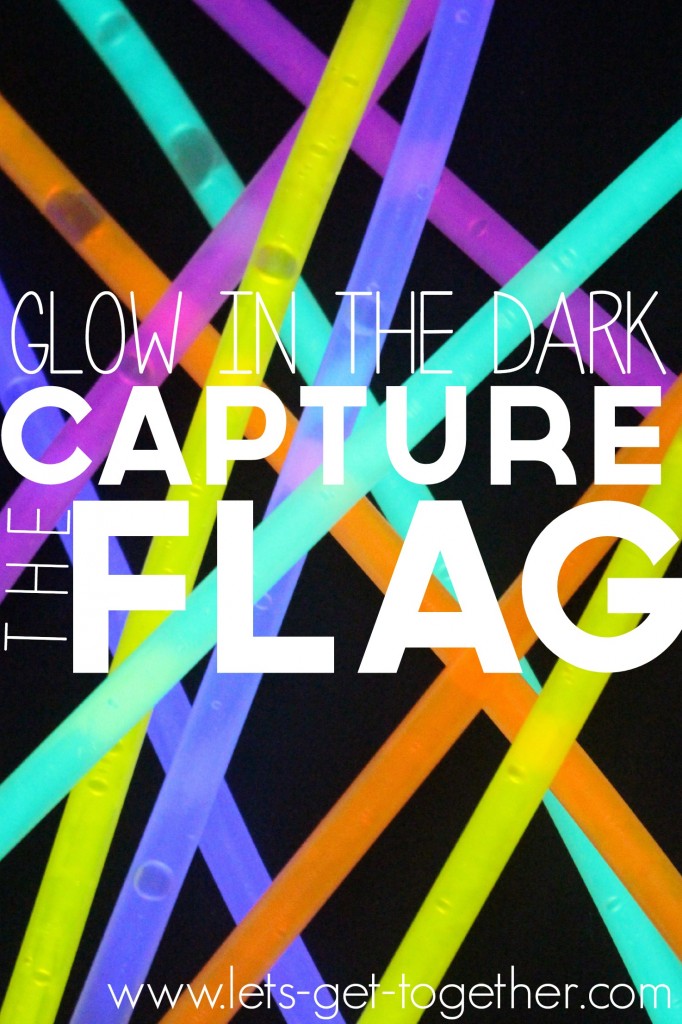 Glow Stick Hide-and-Seek- Looking for another game to play? Glow Stick Hide-and-Seek from Feels Like Home is a simple game that kids will love!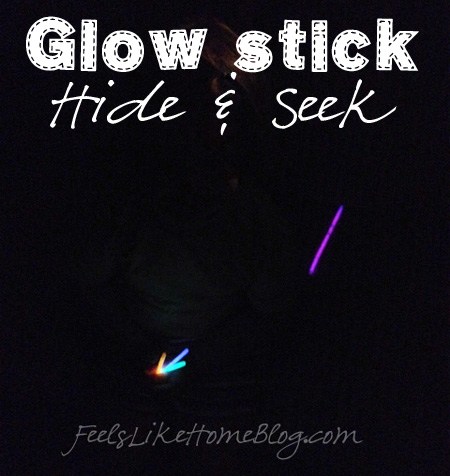 Light Sabers- This one's for all you Star Wars fans out there! Keeping It Simple has instructions for these awesome DIY light sabers! Time for a Star Wars party!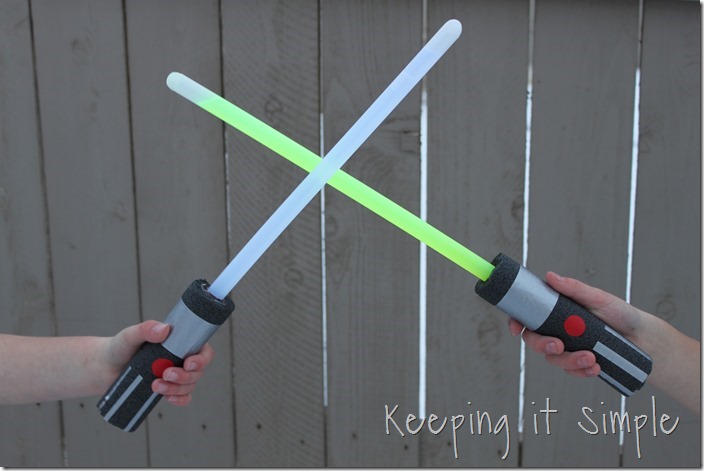 DIY Glow Stick- How cool is this? You can make your own glow sticks! Thanks Awescie for the instructions!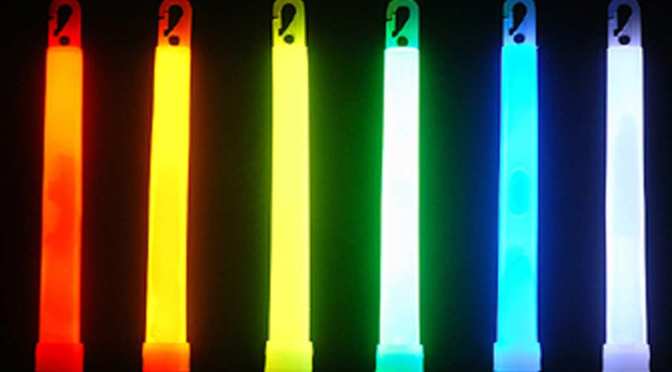 Glow Stick Bath- Look at this bright (I know, I know. So punny, right?) idea from Rachel, Domesticated! Such an easy way to liven up bath time!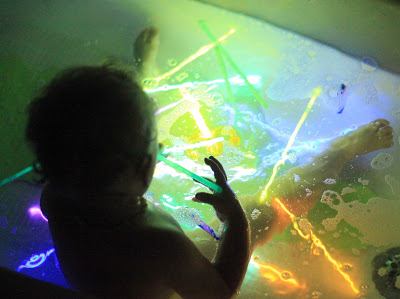 Glow Stick Hopscotch- Making Mama Magic used glow sticks to play hop scotch. A new twist on an old classic!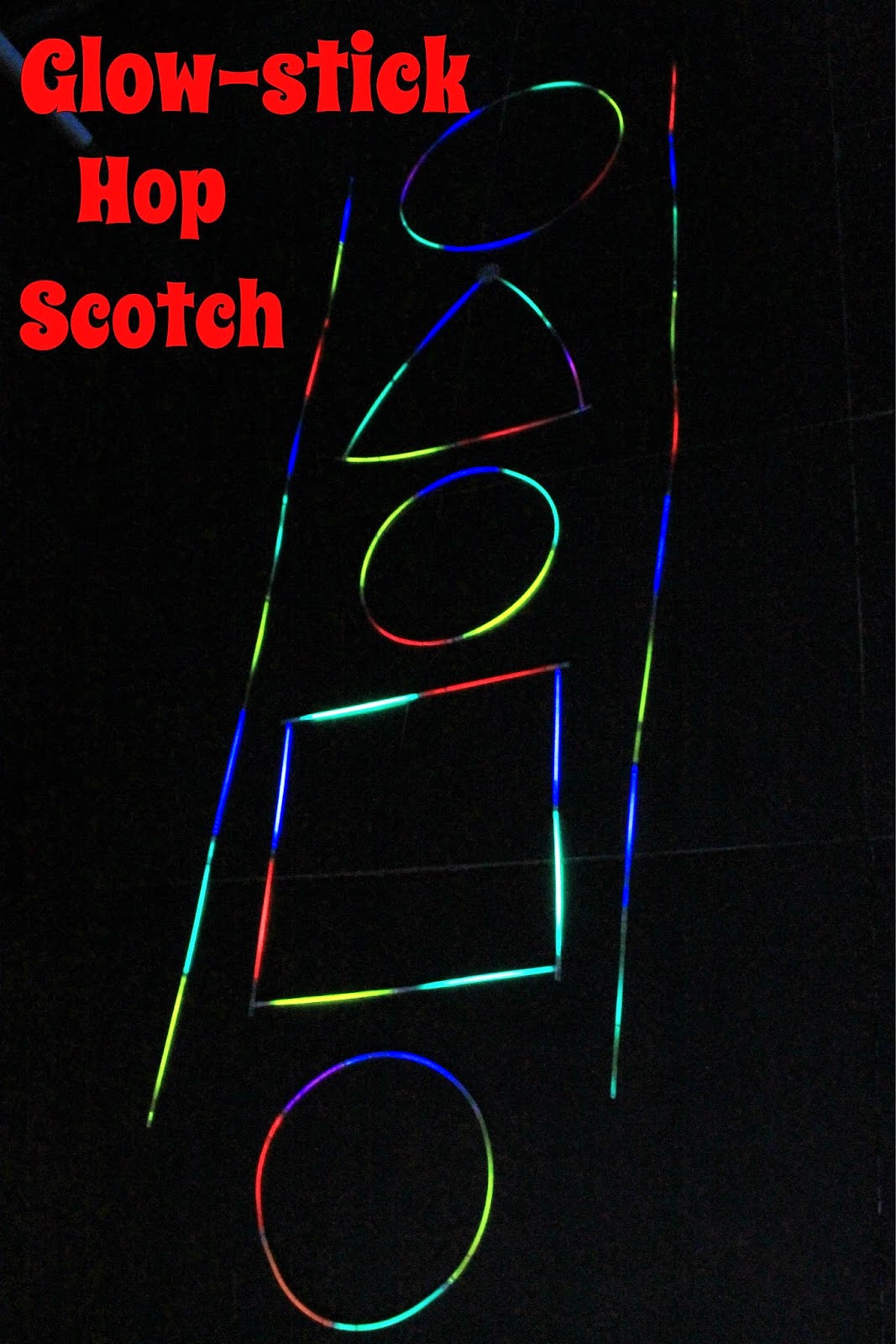 Glowing Sensory Bags- These glowing sensory bags from Pleasantest Thing are great for little hands!