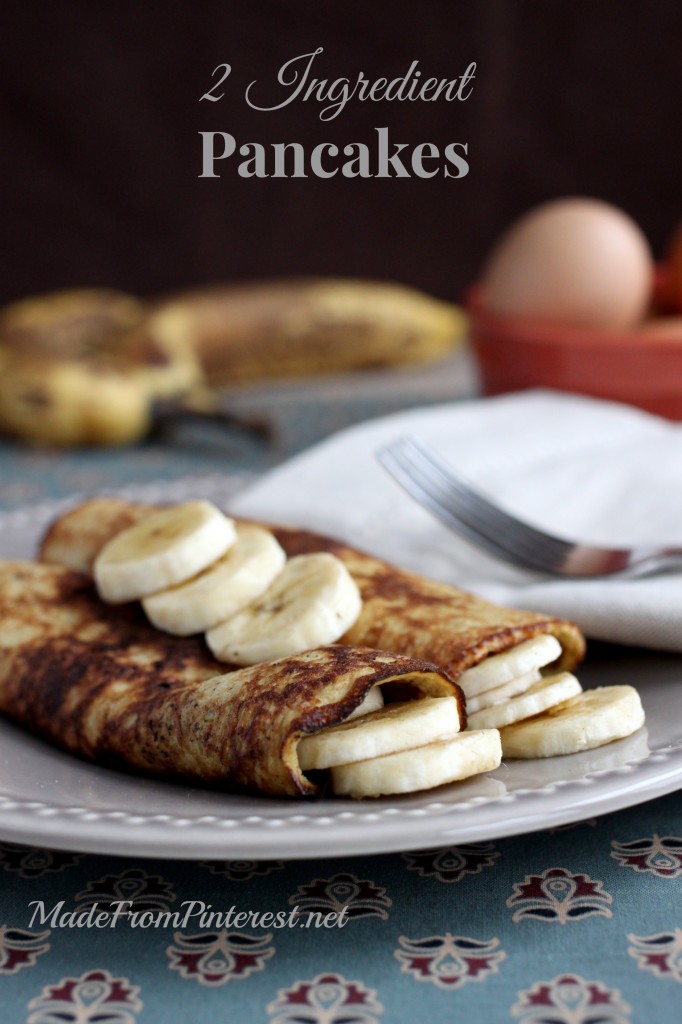 Who doesn't love pancakes? Just about everyone has some version of pancakes they like. Potato pancakes, dutch babies, crepes, corn pancakes, you name it! I like 'em all. But when I this pin about these 2 ingredient pancakes, I thought, that's going to flop. No way it will taste good. And at first bite, I didn't think it did taste so good. The texture is custardy, and it is better cooked more like a crepe. I felt like it needed something either salty or sweet and wasn't sure which one it needed. That's because I was eating them plain! Who eats a pancake plain? No one, that's who. So I added a little butter and fruit, a drizzle of syrup or sprinkle of powdered sugar and there it was. The awesome pancake so many sites are talking about. It's true, these pancakes really are great!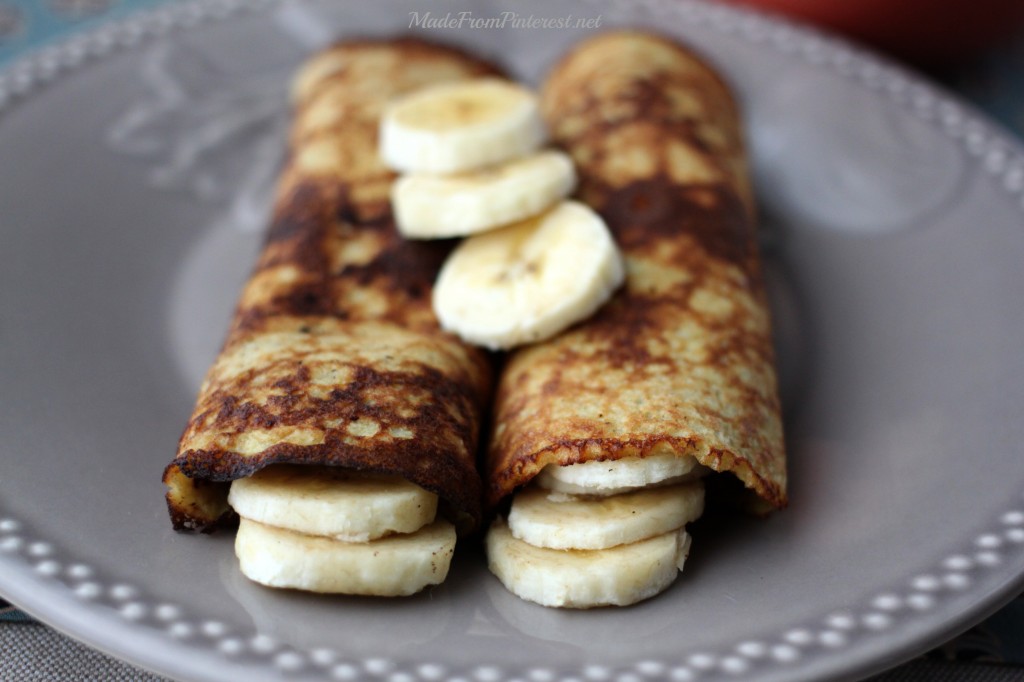 Have you guessed the two ingredients yet? I gave you a hint with the fruit I chose.
1 banana, 2 eggs!
That's it folks. Just zip them up in the blender and cook like a pancake or crepe. Low cal, gluten free, and packed with protein, these are breakfast dynamos.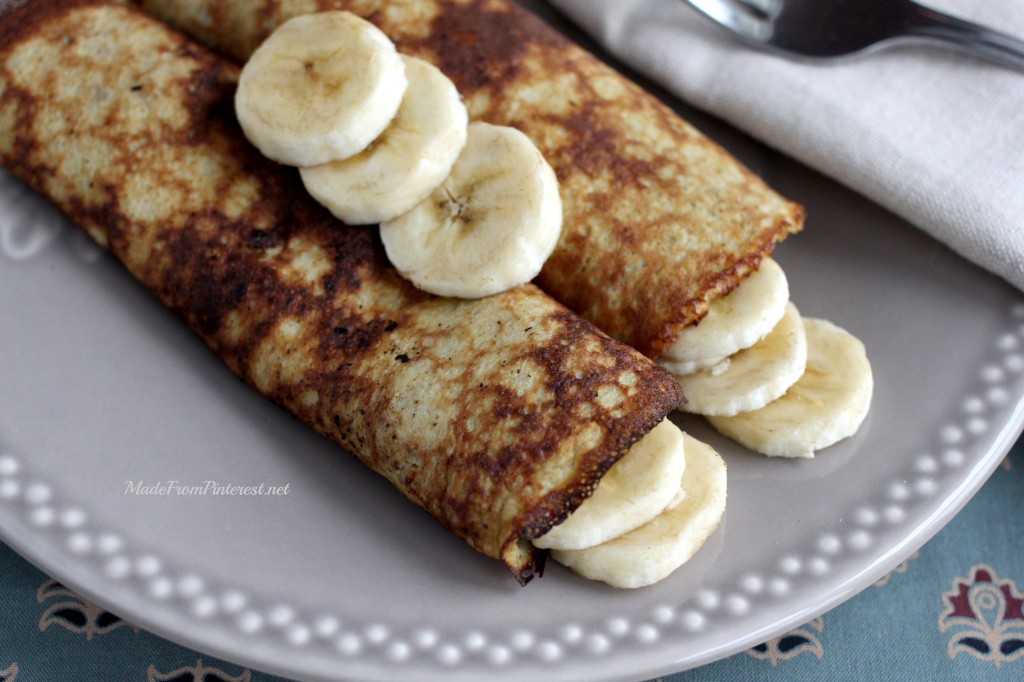 These pancakes rock!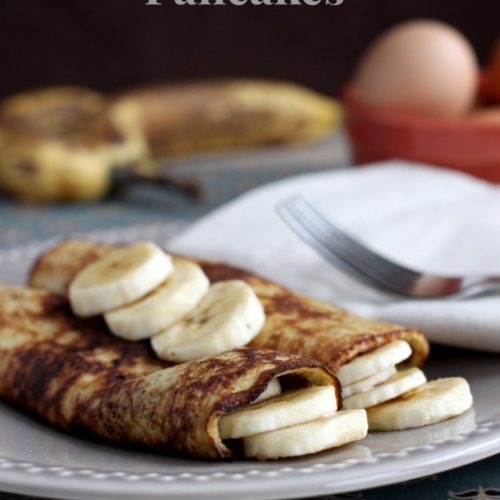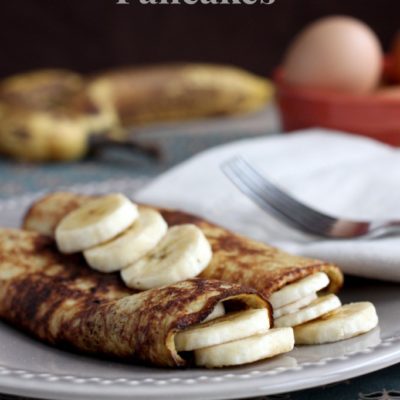 2 Ingredient Pancakes
Instructions
Blend 2 eggs and 1 ripe banana in a blender until smooth. Cook like a pancake or crepe. Top with favorite topping and enjoy a healthy breakfast.
For another healthy breakfast idea try:
We are sharing this yummy recipe with: Chef In Training, Mandy's Recipe Box, Inside BruCrew Life, Hun What's For Dinner, A Bowl Full Of Lemons,Savvy Southern Style, Life With The Crust Cut Off, The Taylor House, Someday Crafts, The Recipe Critic, Lamberts Lately