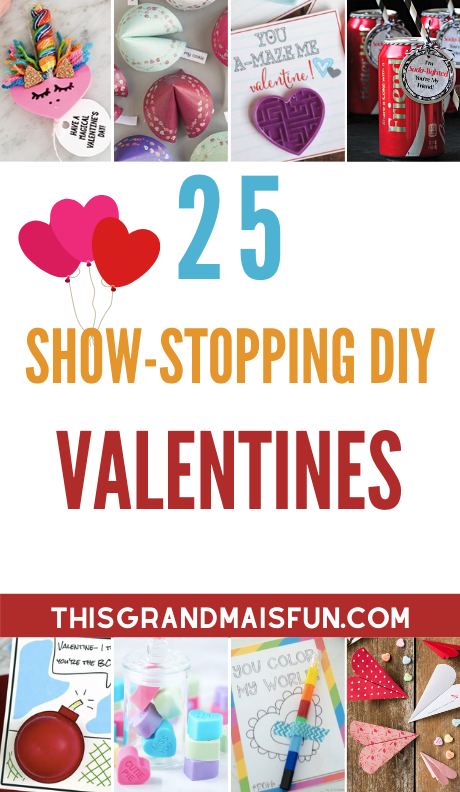 Confession: I am a last-minute mom. I am the mom who gets the birthday gift on the way to the party and wraps it in the car. I am the mom who rushes to drop my kids off at school in my sweats. And for Valentine's, I am the mom who runs to the store the day before and grabs whatever box of valentines is left over. But, this year, I decided to try something different. I am preparing early and getting some cute, original DIY valentines ready. If you're looking for something different too, check out these 25 show-stopping DIY valentines!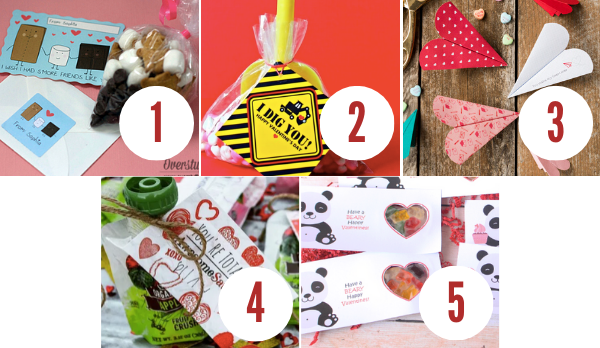 1. S'mores Valentine– S'mores are no longer just for the summer with these cute Valentines from Overstuffed .
2. I Dig You, Valentine– Real Housemoms's Valentines are the perfect hand out for any kids that love playing in the dirt!
3. Paper Airplane Valentines– I have a 5 year old who would go crazy over these valentines from Lia Griffith!
4. Awesome Sauce– The Search for Imperfection's printable makes this valentine simple and easy.
5. Gummy Bear Valentine– The gummy bears make this valentine from Six Time Mommy colorful and yummy!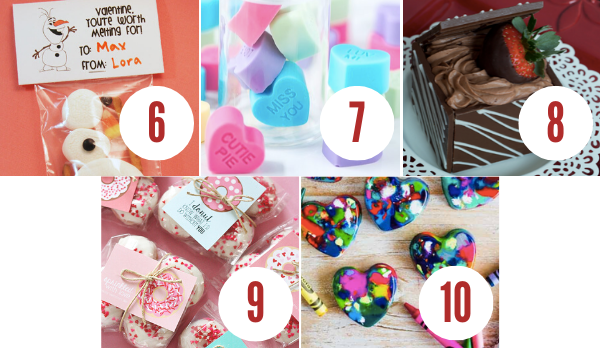 6. Olaf Valentine– Anyone else's kids crazy for Frozen? My daughter would be obsessed with One Creative Mommy's Olaf valentines.
7. Conversation Heart Soap– I used to not like conversation hearts, but these soaps from A Pumpkin and a Princess definitely changed my mind!
8. Valentines Chocolate Box– Our simple valentines chocolate box is perfect for hiding surprises inside, like candy or even a ring? (wink, wink) Find it at This Grandma is Fun!
9. Valentine Donuts– I don't know about your family, but in ours, there is no greater gift of love than donuts. Share the love with Eighteen25's amazing design.
10. Heart Shaped Crayons– Make Valentines colorful with Princess Pinky Girl's heart crayons.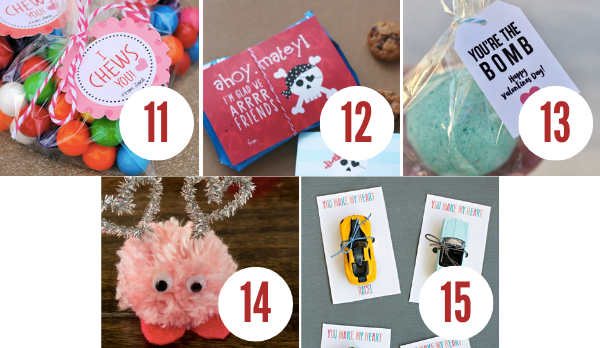 11. I "Chews" You– This valentine from Crazy Little Projects is sure to be the hit at any Valentine's Day party!
12. Pirate Valentine– Short Stop Designs's valentines AAAARRR fun treasures for young pirates!
13. You the "Bomb"– Make Life Lovely's bath bomb valentines are the perfect way to pamper friends and family.
14. Valentine Pompom Monster–
We love these cute, fuzzy monsters from Practically Functional!
15. You Make My Heart Race– These valentines from Hello, Wonderful are too cute!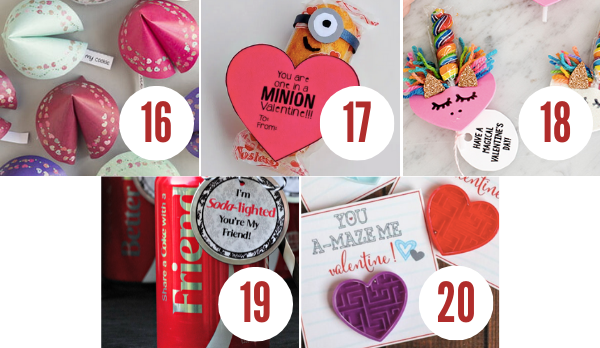 16. Fortune Cookie Valentine– We love this original idea from Evermine!
17. You're One in a "Minion"– I feel like this valentine from The Benson Street was made for me haha. I can't get enough of the minions!
18. Unicorn Valentine Foam Hearts– This valentine from The DIY Mommy is absolutely magical!
19. Soda Valentine– If you'd like to buy the world a coke, you'll love this valentine from Bullock's Buzz.
20. You A-maze Me– We love this fun take on valentines from Lil Luna!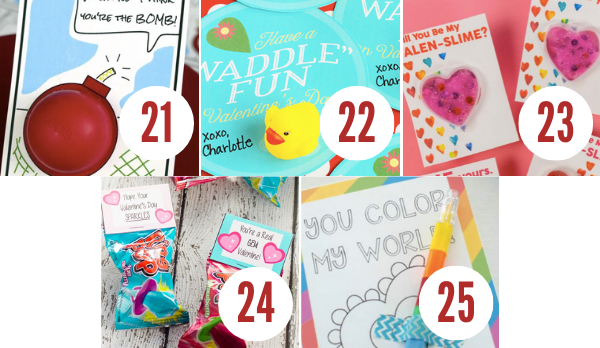 21. Lip Balm Valentine– I don't know about your family, but my kids looooove lip balm. They would be thrilled to receive Landeelu's valentine!
22. Rubber Duck Valentine– Kids will go quackers over Positively Splendid's valentines!
23. Valen-slime– Nothing says love like heart-shaped slime! Find this valentine at Kids Activities.
24. Ring Pop Valentine– Question: why has no one ever come up with socially acceptable, edible jewelry for grown-ups? I would love to have a delicious ring that I can slowly eat throughout the day, but that also looks amazing with my outfit. Is that so wrong? Check out this valentine at The Gracious Wife.
25. You Color My World– Add a little color to Valantine's Day with this valentine from 5 Minutes for Mom!