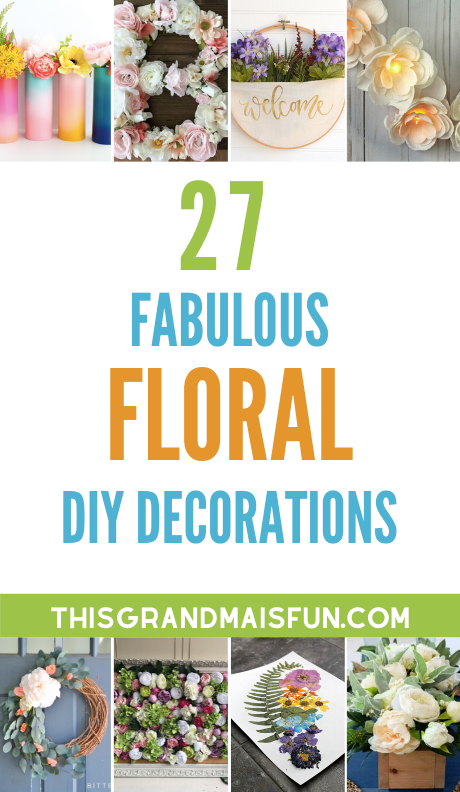 Bees are buzzing, birds are singing, and the sun is shining. You know what that means? Springtime is almost here! What better way to celebrate than with beautiful flowers all over your home?! Freshen up your house with these 27 fabulous floral DIY decorations!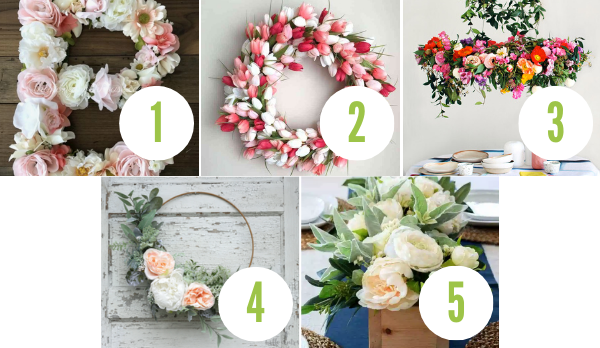 1. Floral Letter– Who knew the alphabet could be so pretty? Find this DIY at The Stonybrook House.
2. Tulip Wreath DIY– If you love beautiful things, but hate difficult projects, you'll love this tutorial from The How To Mom.
3. Flower Chandelier– Here's the light fixture you never knew you needed. Go to We Are Scout for the tutorial!
4. Spring Hoop Wreath–
Add some color to your home with Hello Central Hoop 's easy DIY.
5. Farmhouse Neutral Floral Centerpiece– This centerpiece from Making Joy & Pretty Things will bring spring right to your table!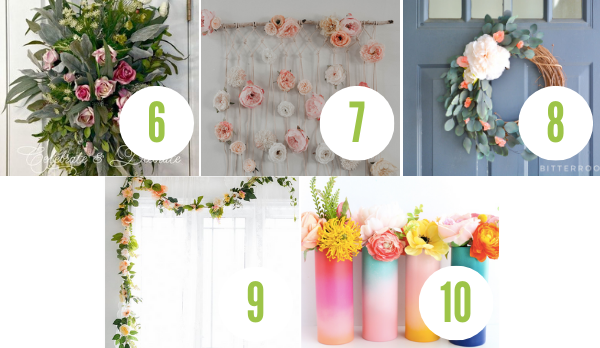 6. Floral Swag– If you're looking for something a little more elaborate, try Home Talk's DIY swag.
7. DIY Macramé Wall Hanging– Ruffled's wall hanging will make you feel like you're living in a beautiful flower garden!
8. Eucalyptus Spring Wreath– Not only is this wreath from Bitterroot DIY beautiful, but it is quick and easy too!
9. Flower Garland– When it comes to adding spring time flair to your home, look no further! This garland from Hunker is exactly what you need!
10. Gradient Flower Vase– I love decorations that look like they took a lot of skill and time to make, but were actually super easy, like these vases from A Kailo Chic Life.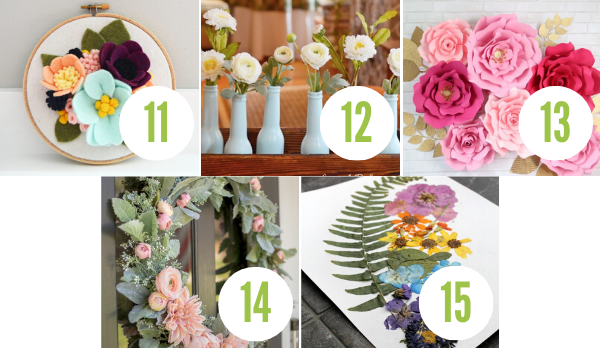 11. Felt Flower Wall Hanging– Add a splach of color to your wall with Crafts Unleashed's wall hanging.
12. Painted Bottle Spring Centerpiece– Cottage at the Crossroads's DIY is the perfect elegant piece for any table.
13. Large Paper Flowers– Why limit yourself to fabric flowers? You'll love these big, bright paper flowers from Sweet Red Poppy.
14. Sage and Blush Spring Wreath– We love how Bless'er House arranged the flowers on this wreath. So elegant!
15. Pressed Flower Art– What is it about pressed flowers that make them so romantic? Learn how to make beautiful artwork with pressed flowers at Swoodson Says.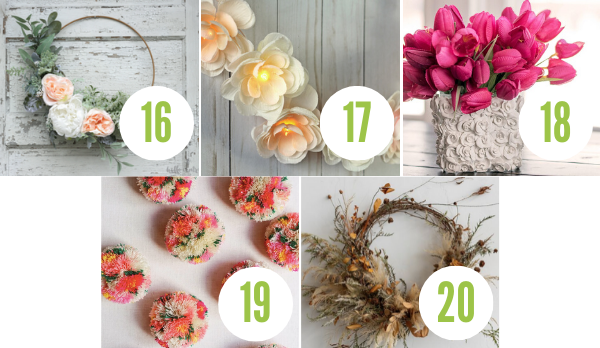 16. Hydrangea Fern Wreath– We love the neutral colors on this wreath from The Happier Homemaker.
17. Floral Garland with Lights– The Craft Patch's easy garland will add some magic to any home.
18. Polymer Flower Vase– For anyone interested in learning how to create art with clay, you'll love this beginners tutorial from Little Yellow Wheel Barrow.
19. Floral Pom Poms– Sumptuous and rich in color, these pom poms from Honestly WTF are the perfect spring time decoration!
20. Dried Flower Wreath– You can find dried flowers just by searching outside, no craft store needed! Check out this tutorial at Magnolia.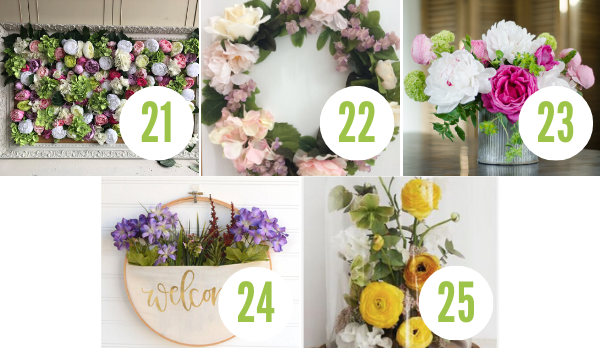 21. DIY Floral Frame– Look at all the colors in this beautiful frame from Edie Rose Ashley!
22. Floral Mobile– This mobile from Raleigh Calligraphy will bring sweet dreams for baby every night!
23. Spring Flower Arrangement– Be your own florist with this easy DIY from Sanctuary Home Decor!
24. Embroidery Hoop Pocket Wreath– We love this original take on hoop wreaths from Orange Bettie!
25. Floral Cloche– Putnam & Putnam's DIY cloche seems like something out of a fairy tale!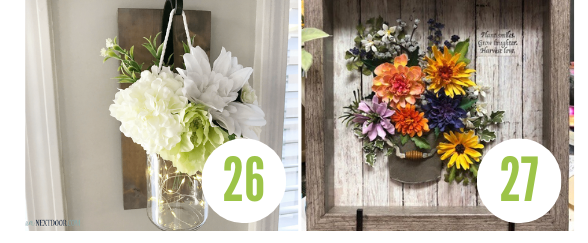 26. Mason Jar Sconce– Light up your home with these lovely floral sconces from The Latina Next Door.
27. Floral Shadow Box– Who says gardens are just for outside? Put one on your wall with this clever frame from Elizabeth Craft Design.
Did you find any ideas on our list of 27 fabulous floral DIY decorations that you'd like to try? Send us a picture and let us know how it turns out!