Red, white and blue colors are one of my favorite things about any patriotic holiday and this 4th of July Cake really fills the bill.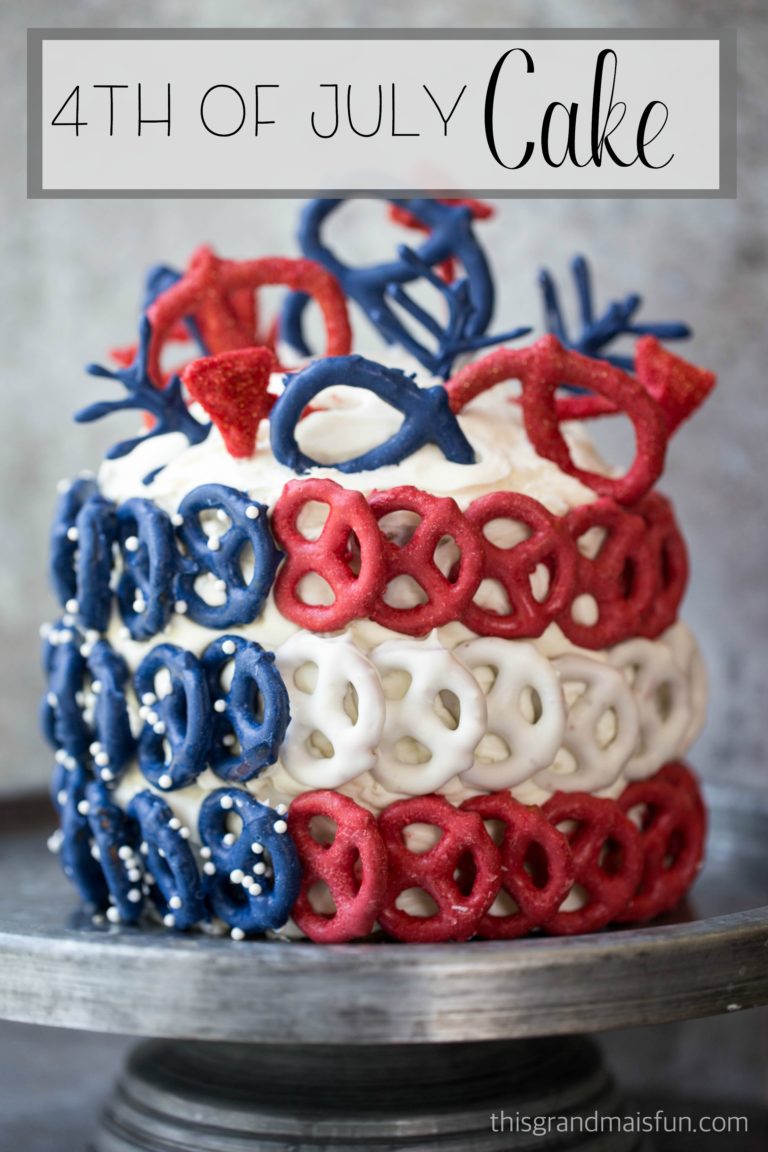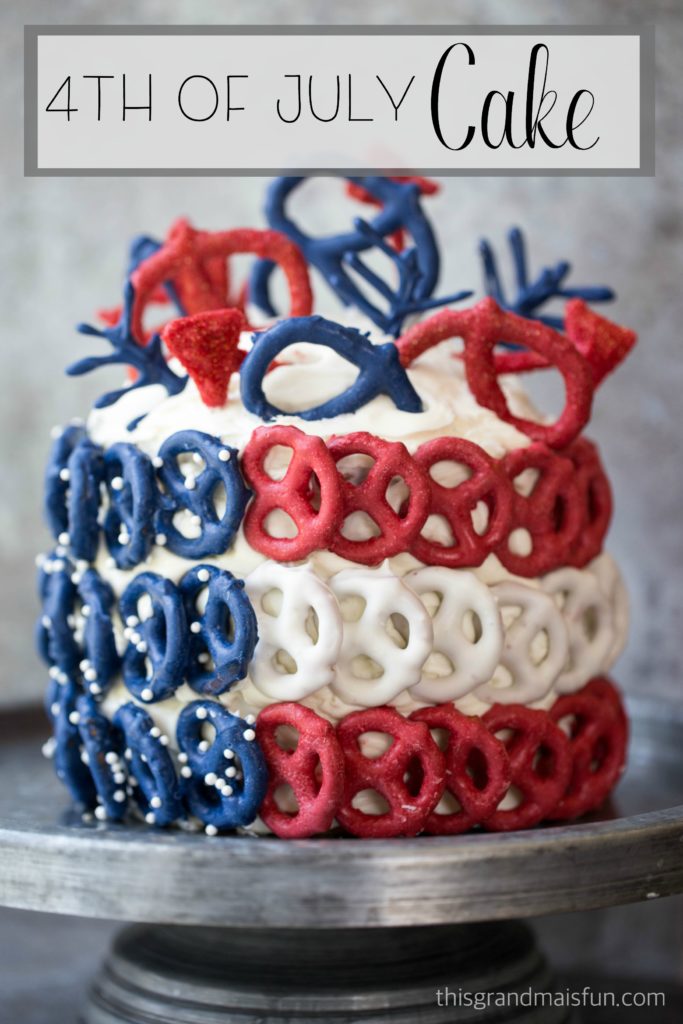 I happened to be looking through a Family Fun magazine the awhile back and they had this exact cake but it was in ombre form with 4 different shades of purple pretzels. Very beautiful indeed, but I instantly thought that I would love to do it in red, white and blue.
I love our country's patriotic colors but I'm not a big fireworks person. It seems like every time our family gets around fireworks, something catches on fire. Meaning something that's not supposed to be on fire, catches on fire.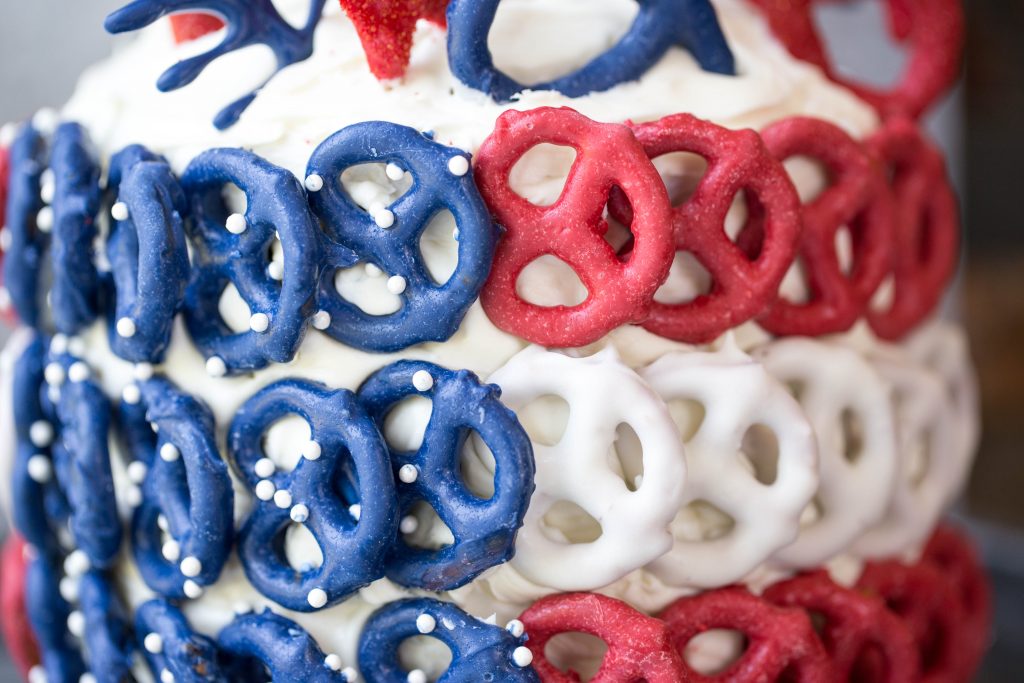 Last summer our family was having a family reunion in St. George, Utah and we let the little kids do sparklers. One of our grandsons got too close to a palm tree and with all that netting stuff around those trees, it caught on fire within seconds. We were able to get it out before anything else caught on fire but we conveniently neglected to tell the owners of the home we were renting that we had a little mishap. No harm, no foul right? The tree looked just fine. Phew!
So this year our 4th of July holiday will be much quieter and we will be enjoying it without fireworks but celebrating with food. I mean, what are holidays without food? And I love to do themed food so we will be enjoying this 4th of July cake. It's much better than sparklers!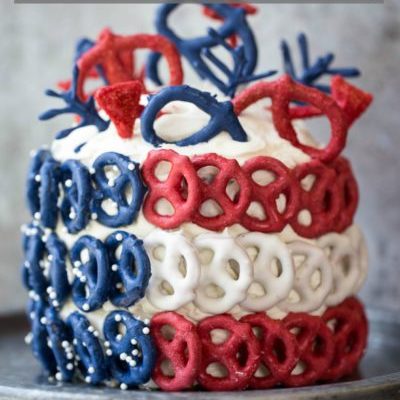 4th of July Cake
Ingredients
1

box white cake mix plus ingredients to make the cake per instructions on box

1

bag of mini pretzel twists

5-6

large thin pretzel twists

1

bag each of red

white and blue candy melts. I purchased mine at Wal-Mart.

White Pareils

3 6

" cake pans

2

cans white frosting

Non stick cooking spray
Instructions
Preheat oven to 350 degrees

Grease and flour your 6" baking pans.

Prepare cake mix and bake according to instructions on package.

Let your three cakes cool on a wire rack.

Lay some parchment paper or some foil down and place a separate wire rack on top

Spray the rack with non stick cooking spray

Melt the blue candy melts according to instructions on package.

Drop the mini pretzels into the chocolate. With a fork, remove the pretzel and tap off excess chocolate.

Lay the pretzel on the sprayed wire rack.

On the blue mini pretzels, you can also sprinkle some white pareils on them to represent some little white stars.

Let pretzels cool.

Repeat with the red and white candy melts.

For this size of cake you will need 15 blue mini pretzels, and 30-35 red and white mini pretzels.

Also dip the large pretzels twists with the color of chocolate you desire. I did just red and blue. These will be for the garnishment on the top of the cake.

I had some melted chocolate left over, so I spooned the chocolate into a zip loc bag, make a small cut in the corner and squeezed some chocolate lines onto some parchment paper and made some tips and backs of arrows which I added as garnishment to the top of the cake.

Using a serrated knife, cut off the domes on two of the layers of cake.

Place one cake layer on your serving platter and top with frosting.

Repeat with second and third layers of cake.

Use remaining frosting to cover the top and sides. Apply the frosting fairly thick on the sides to help the pretzels hold.

Starting at the bottom, layer the pretzels around the sides of the cake. Gently press the pretzels into the frosting to adhere them to the cake.

Add the large, dipped pretzels onto the top of the cake and any other garnishment you would like.

As I said earlier, I made some arrow tips and backs and added those to the top.
Have a safe 4th of July!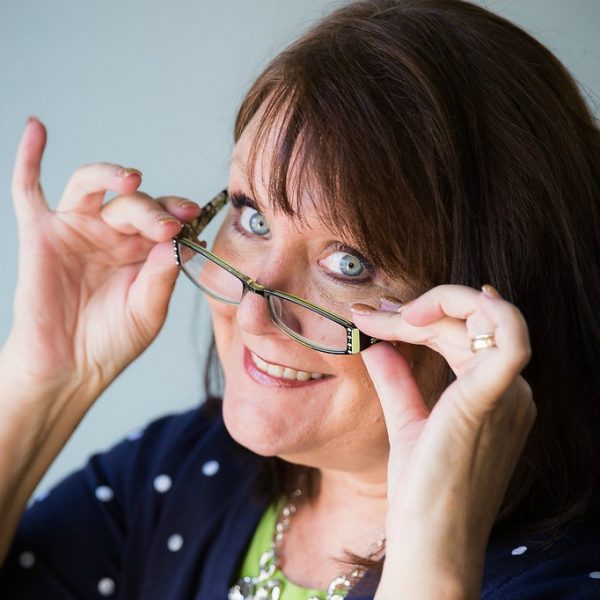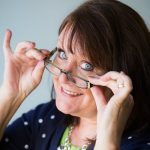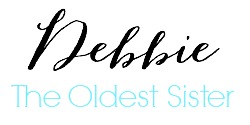 Save
Save
Save
Save
Save
Save
Save
Save
Save