I don't know about you but red, white and blue are quickly popping up all around our house as I bring out our patriotic decorations.
With the 4th of July fast approaching (can you believe THAT?!) we have a fun and easy craft to bring some American color into your home and your kids can even help too!
Just take a look at these darling 4th of July Mason Jar Candles!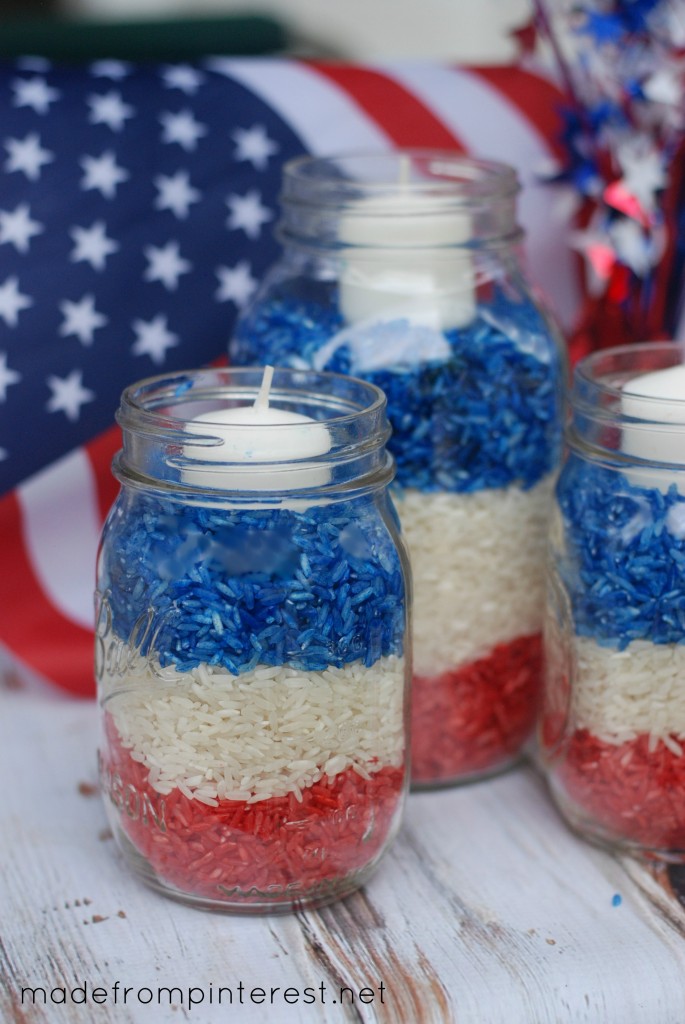 Here's what you will need to get started:
Pint or quart sized mason jars
White long grain rice
Food coloring (I used Wilton True Blue and Red Gel Coloring)
Ziploc baggies
Votive or tealight candles
Instructions:
Pour your rice into a Ziploc baggie. Then add your food coloring, zip real tight and shake away! Or you could also put the rice and food coloring into a separate mason jar, screw the lid on and let your kids shake away! It's that easy to color rice. Add more food coloring if you want your rice to be a darker color.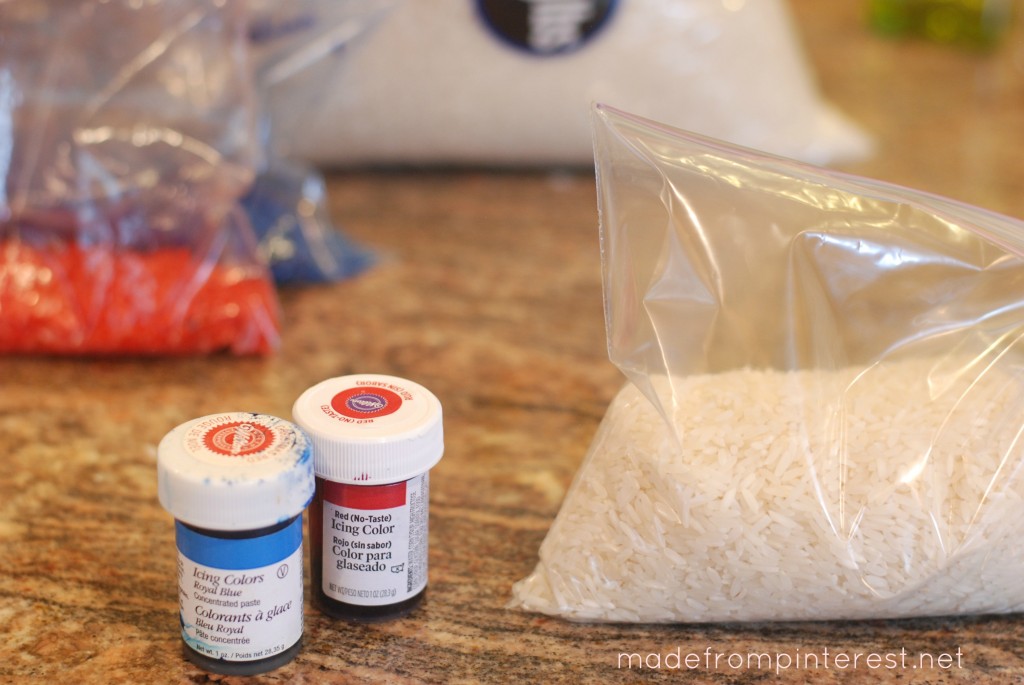 If you let your kids "shake away" with the Ziploc baggies, be prepared to have rice shaken all over your kitchen.
This did not happen to me when I made these.
No it did not.
Okay yes it did.
And I'm an adult.
Sometimes.
I think I had a little too much fun shaking.
Once your rice is ready, starting with the red rice, scoop the rice into your mason jars. I put about 1/2 to 2/3 cups of rice for each layer into the pint jars and about 1 to 1 1/2 cups into the quart jars. It's all up to you!
Top with a tealight or votive candle and you are ready to go.
This literally took minutes to create but look at the results!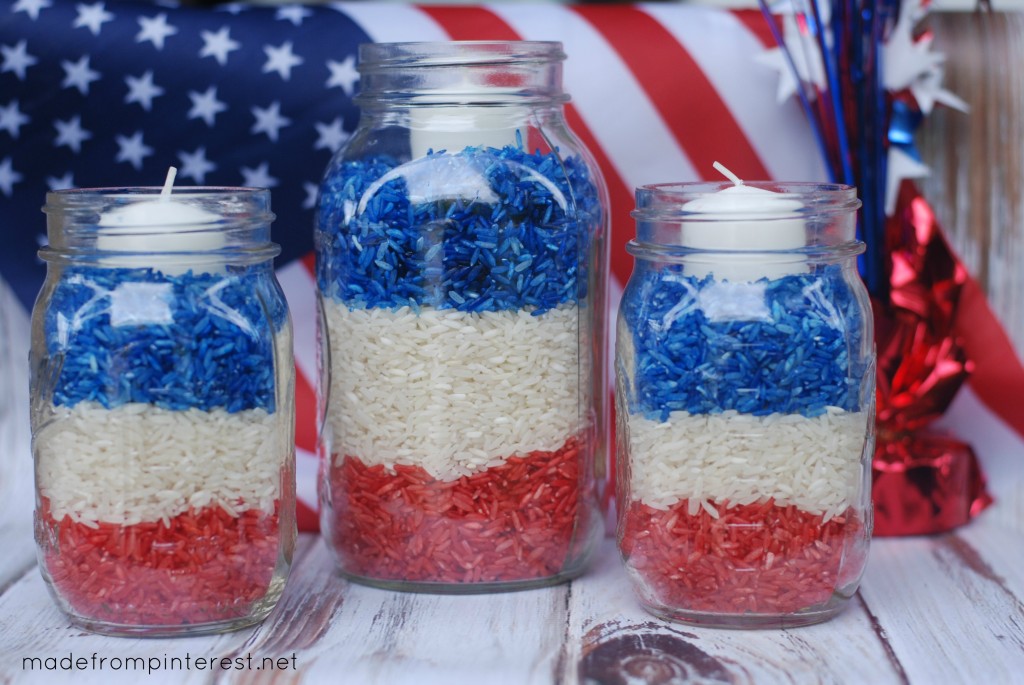 A big thanks to Today's Creative Blog for the inspiration for these 4th of July Mason Jar Candles. We hope that you enjoy making them as much as I did!
This Pin Rocks!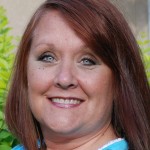 You can also find us on Pinterest │ Facebook │ Twitter │ Instagram │ StumbleUpon │ Hometalk
Looking for more 4th of July ideas? Check these out!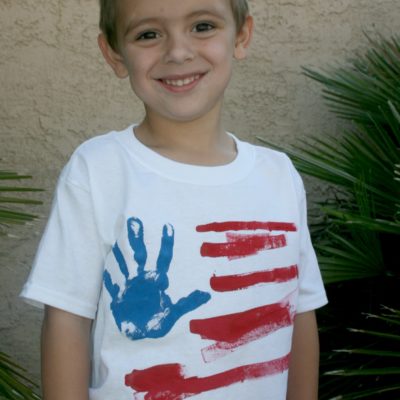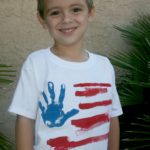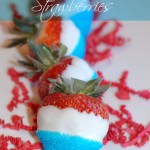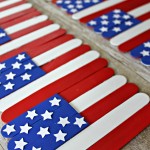 We're sharing this post with: