Happy New Year to all of our friends at Made From Pinterest!
We hope that you all had an amazing holiday season and that you are looking forward to the upcoming new year. It is always exciting to think about what the new year has in store!
One of my favorite things about the holidays being over is that everything slows down. It is winter (meaning COLD where we live!), it gets dark early and there's not much better on a cold winter night than a family gathered around the dinner table to share a meal. It's one of my absolute favorite things.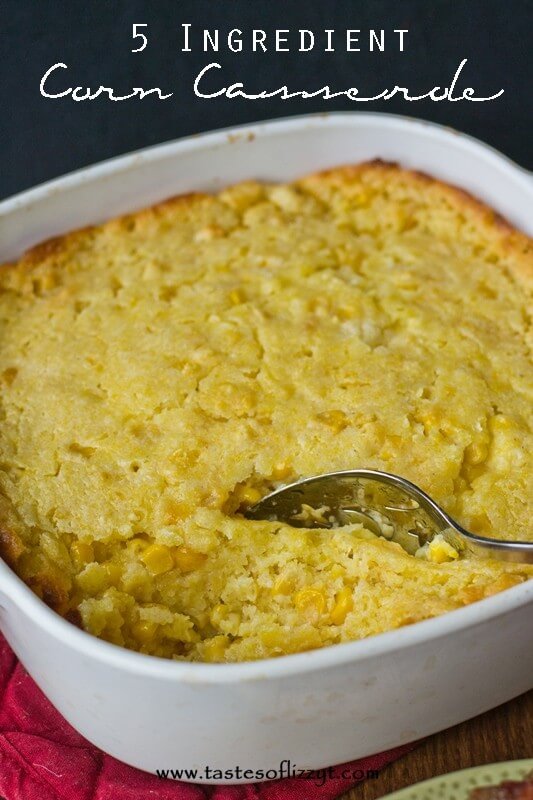 One of our favorite side dishes to have when we sit down together is this simple 5 Ingredient Corn Casserole. This dish is so simple, it's nearly impossible to mess up.
Here's the 5 ingredients:
1. 1 can of corn
2. 1 can of creamed corn
3. 1 cup of sour cream
4. 1 stick of butter
5. 1 box of Jiffy Corn Muffin mix
Easy, right?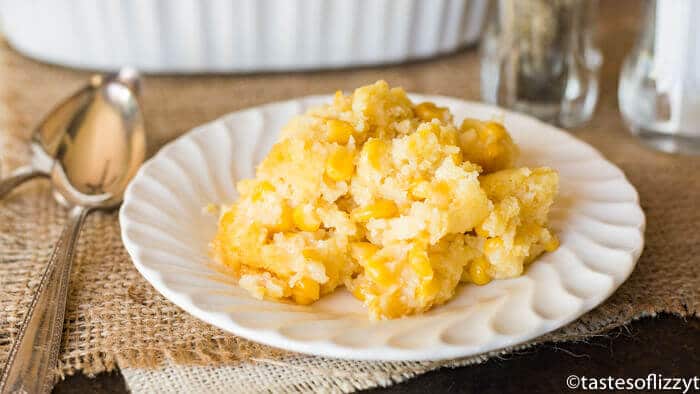 You're going to throw all of those ingredients in a bowl and mix them up. Transfer the mixture to a greased baking pan and bake at 350 degrees for 50 minutes.
What comes out is an amazingly creamy side dish that is the perfect complement to just about any meal. We like eating this with everything from Mexican dishes to classics like lasagna or meatloaf.
And what's better? Even the kids love it. You can't beat that!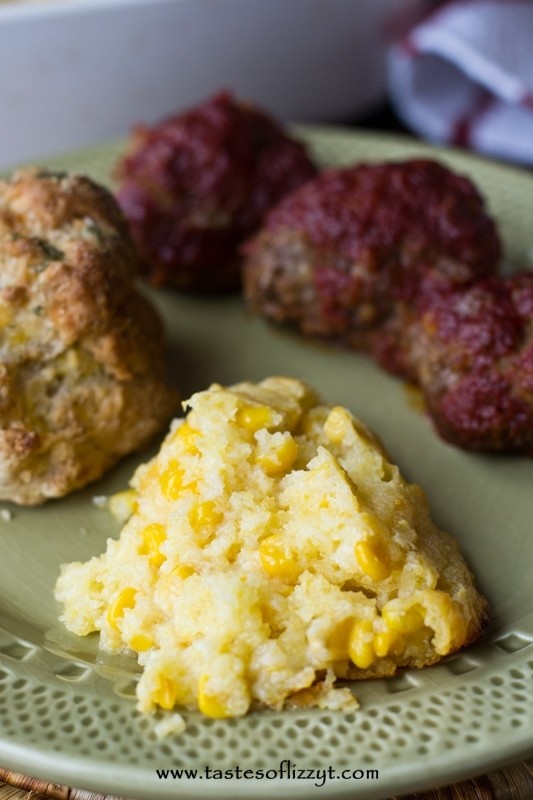 Family memories made in winter often have much to do with food–the time spent together preparing and eating it. This dish is truly winter-time comfort food for our family. We hope that it becomes a favorite for your family, too!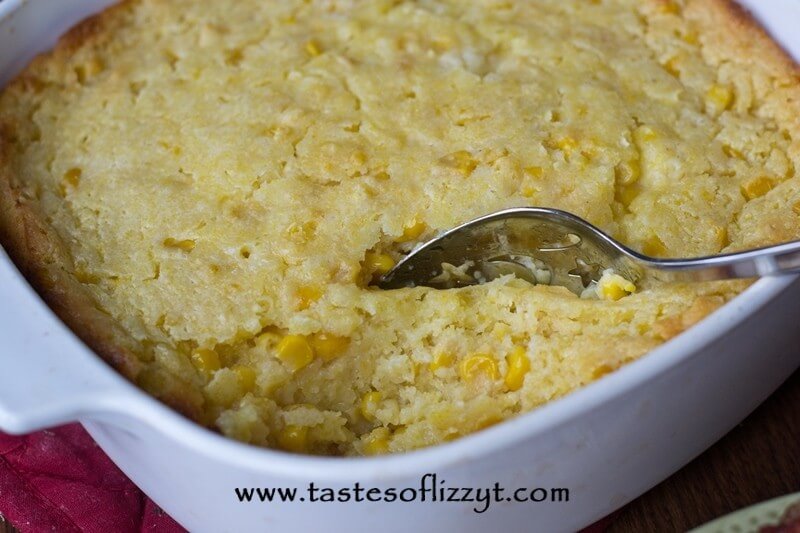 5 Ingredient Corn Casserole
1 (8 ounce) box Jiffy Corn Muffin mix
1 (15 ounce) can whole kernel corn, drained
1 (15 ounce) can creamed corn (not drained)
1 cup sour cream
1/2 cup (1 stick) melted butter
Preheat the oven to 350 degrees.
In a bowl, mix all of the ingredients together and pour into a greased 8″x8″ casserole dish.
Cook uncovered for 50 minutes or until lightly browned.
Enjoy!
Julie
Follow along with us!
Thanks Julie and Maddie! This is a favorite in our household too! I love it when easy and good come together. This is perfect comfort food for the long cold days ahead.