The first thought that comes to my mind when I hear the word coleslaw is Kentucky Fried Chicken. Let me explain. When I was young, it was a big treat to get to go to Kentucky Fried Chicken. It would have been hard to choose what I liked best, the chicken or the choice of side dishes! I was one of those stubborn kids who hated vegetables and wouldn't eat them. My poor mother tried every tactic there was, they never worked. There was no way she was going to get me to eat something that was both green and good for me. That's why I could never understand why she would choose coleslaw as a side dish whenever we went to KFC. I was always in a dither trying to decide which two sides I wanted. Potatoes and gravy, biscuits, corn on the cob or the mac and cheese. Coleslaw was NEVER an option. Mom got it every single time and tried to convince me it was good. I grew up and I now eat veggie's that are both green and good for me. I also learned to like some types of coleslaw. This pin was not a hard choice, because I just LOVE bacon! Why does saturated fat have to taste so darn good!!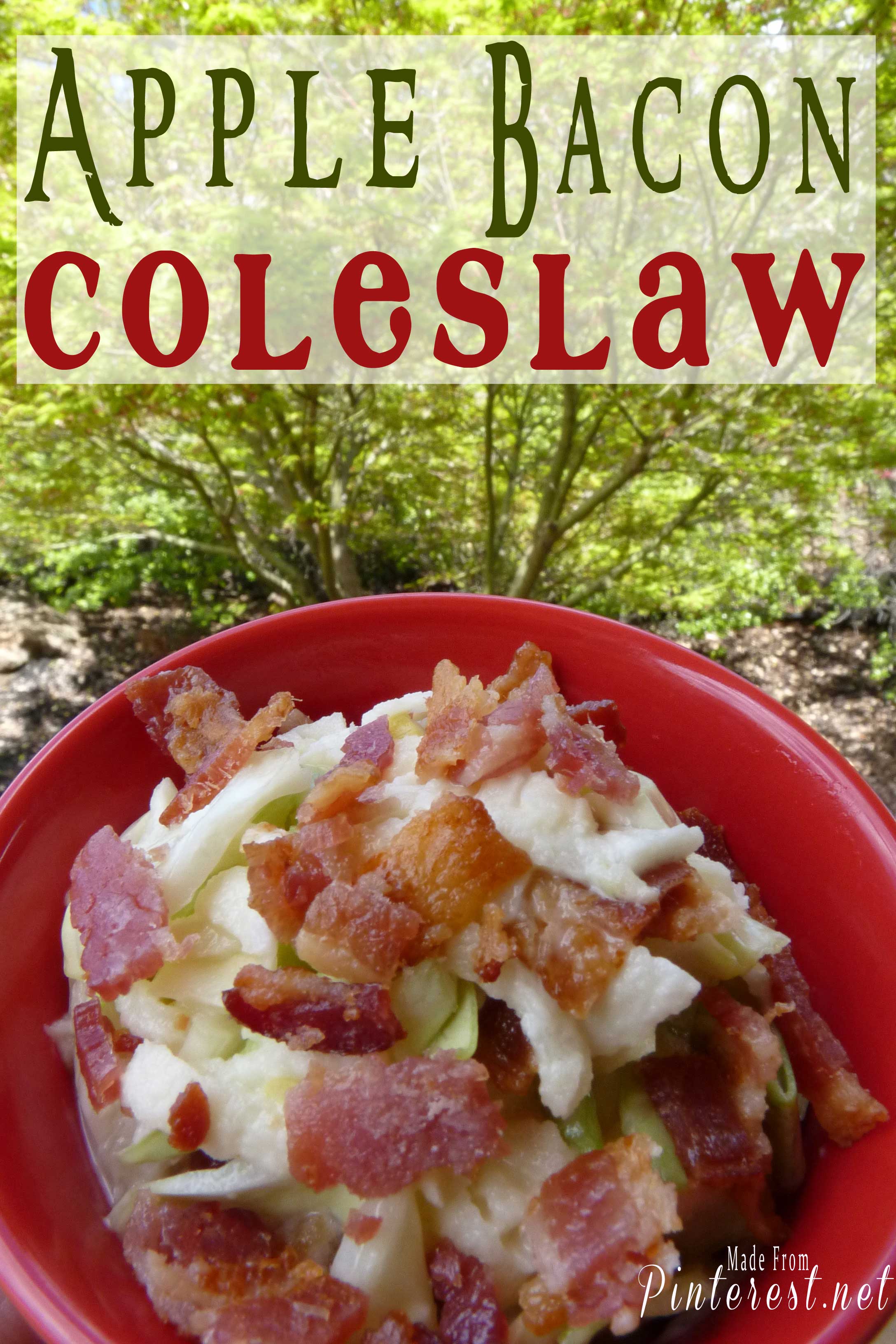 I really liked the tangy dressing and salty bacon flavor combined with the sweetness of the apples. I almost forgot there was cabbage in there! And yes it is better the second day when the flavors have marinated and then released it's full flavor. I still wouldn't order coleslaw as a side at KFC, unless of course they changed the recipe to this one from Ghetto Foodie. Then I would get it every time.
You got it….This Pin Rocks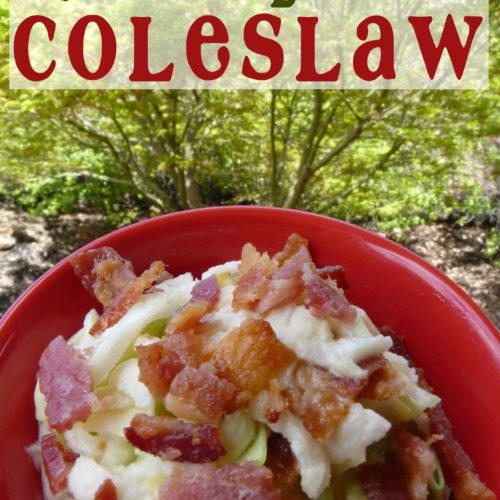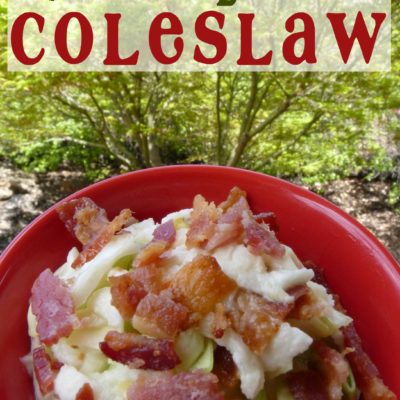 Apple Bacon Coleslaw
Ingredients
1/4

cup

cider vinegar

1

cup

mayonnaise

1/3

cup

honey

2

teaspoons

kosher salt

1/4

cup

pulp free orange juice

juice from 1/2 fresh lemon

1

teaspoon

ground black pepper

1

sm Fennel shredded

1

medium cabbage

cored, shredded

1/2

pack of bacon fried crispy then broken up into small pieces

1

bunch scallions

thinly slice1/2 cup finely minced parsley leaves, optional

4

firm apples

peeled, cored and shredded
Instructions
Mix everything in a large bowl and let sit in the fridge over night…This is always better if you let it sit for a day or so…really lets the flavours out.
Notes
Printed from MadeFromPinterest.net

Look who we are linking up with today: Mommy by Day Crafter by Night, Chef in Training, Cupcakes and Crinoline, Mandy's Recipe Box, Inside BruCrew Life, Lady Bug Blessings, Blessed with Grace, Naptime Creations, Back For Seconds, Memories by the Mile, Hun….What's for Dinner?, Not Just a Housewife