I am C-O-U-N-T-I-N-G the days until our first granddaughter is born. May 15th is the due date. I've heard so many people say how "wonderful" it is to be a grandparent. What they tell me is that "You get all the fun without any of the work"! I am R-E-A-D-Y! This big question has been what do I want my grandchildren to call me? Both of my grandmothers were "granny" and while that was endearing as a child, it is not what I would like to be called. Debbie has deemed herself "Grammy" which I love, but it is taken by Deb, so "Grammy" is out. Oh, the privileges of being the firstborn/oldest. There are a lot things that you get to do first…..like old age. I can't joke about that too much since I'm only 2.5 years younger than Deb. So what do I want to be called? MeMaw! When Landon, our youngest, was little, we took a trip to Disneyland and my Mom met us there. Landon was just learning to talk and couldn't say Grandma. When she walked into the hotel lobby, he saw her and yelled loudly for everyone to hear MEMA! and ran to give her a big hug! It stuck, all the kids quickly changed over to calling her Mema. I considered Gran for a while, but I always come back to Mema, so Mema it is.
One of the first things this Mema has done is crochet a blanket for baby girl. She is called baby girl because Kaitlynn and Dan have not been able to agree on a name. I think they may be one of those couples that bring the baby home without a name!
I found this stitch and loved how simple yet pretty it is. Rachel from Crochet Spot gives an excellent photo tutorial to get you started.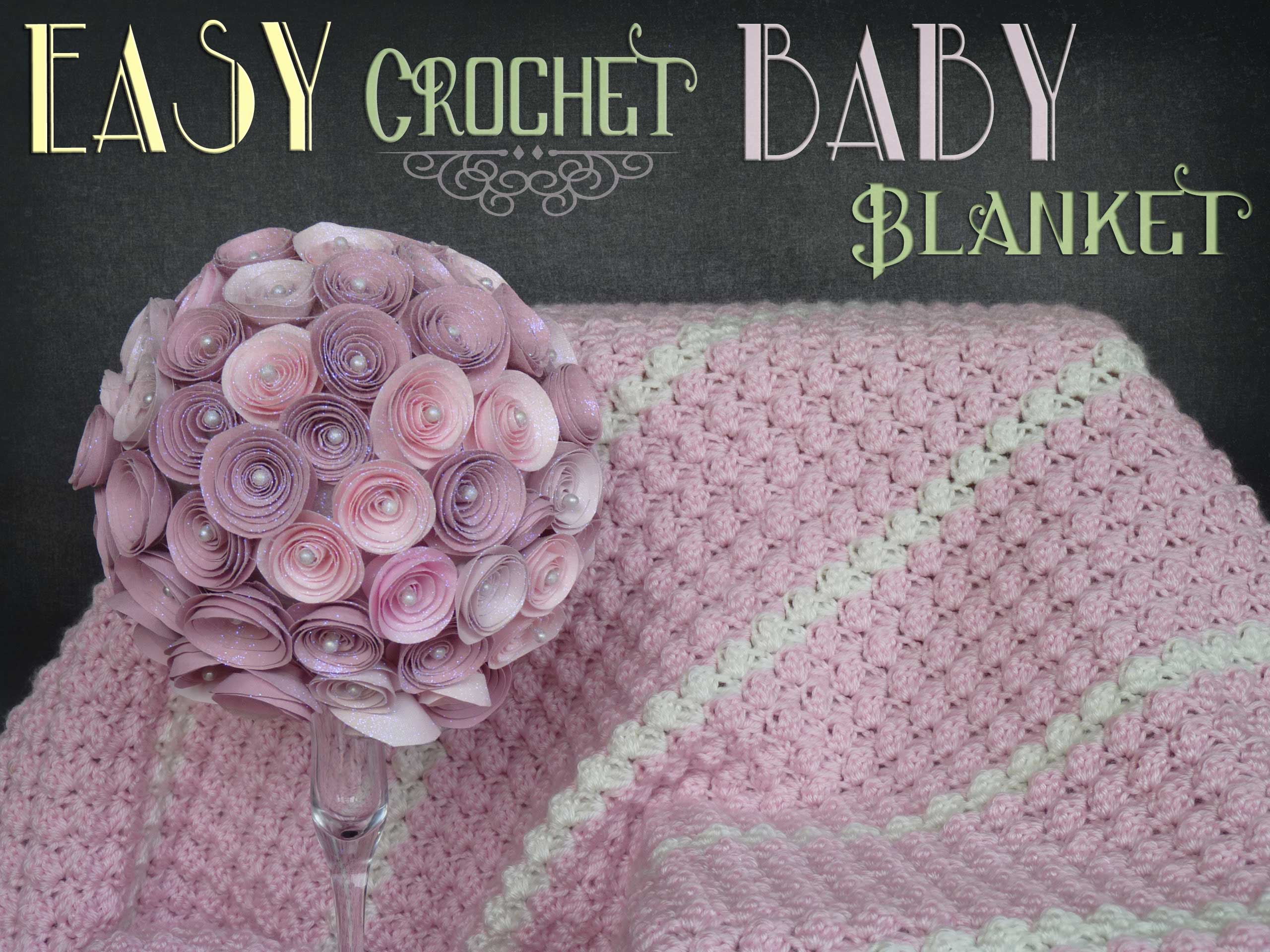 I lOVE how this turned out. Best part is I could do this stitch in my sleep! No counting needed and it always ends up even at the end of every row. I've already started another blanket for my nephew (yes you will see it later). By changing the colors, (I'm using dark blue, light blue and white) the stitch and blanket have a completely different look!
I'm "hooked"…….This Pin TOTALLY ROCKS!
Linking up with these great blogs! The Busy Bee's