Bacon. Bacon. BACON! What is the deal with bacon lately? I have seen bacon soda, bacon mouthwash, maple bacon donuts and bacon ice cream. I personally like bacon and enjoy a pound or two every once in a while. Okay, maybe not a pound but definitely a few slices here and there. But what is this fascination of bacon? So it was no surprise to see this pin of Bacon Wrapped Green Beans from Mo'Betta and I couldn't resist trying it out. As she said on her blog "Bacon makes everything delicious. Even vegetables."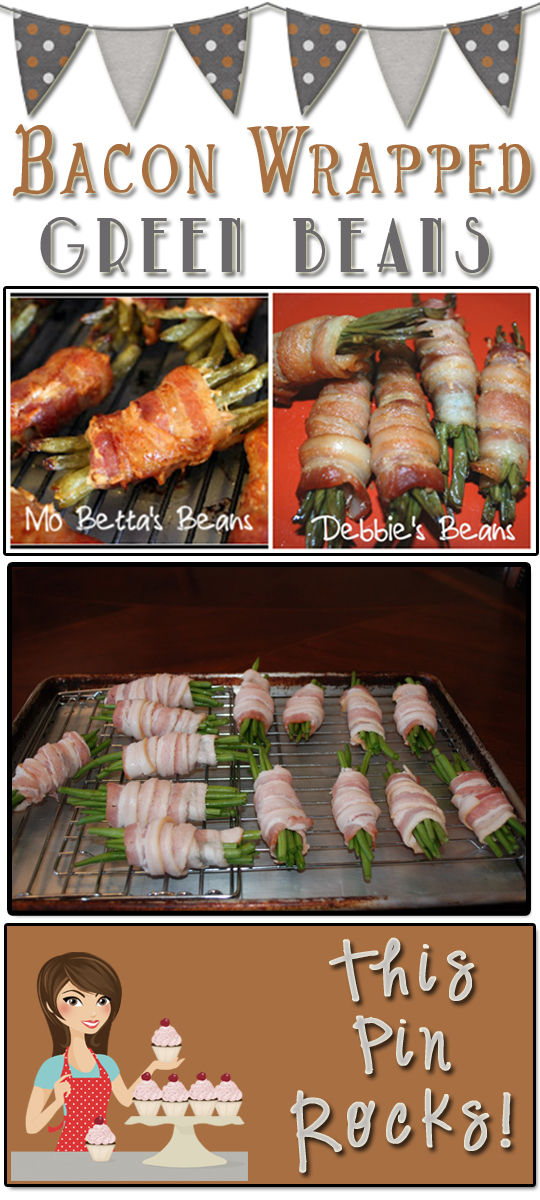 Pretty much you take your slices of bacon and wrap them around 5-8 fresh cut green beans.
In the original instructions it said that the beans sit in the bacon grease while cooking and if made again, they would place them on racks so the beans still get the bacon flavor but that the grease would drip down. I thought that was a great idea so I placed mine on some racks on my cookie sheet.
After drizzling with the sugar/garlic/butter mix, they just needed to cook and they came out wonderfully. My bacon did not get as crisp as hers but no one at dinner made a peep about that as they were inhaling their green beans WITH BACON!
Definitely….This Pin Rocks!