When I first saw this pin on Pinterest, I thought that it looked rather disgusting not very good. But for some reason, I was attracted to this Grape Salad and clicked through to the original pin (AllRecipes.com) and started reading the reviews. They were overwhelmingly positive about this salad. In fact it received five stars from every review. Really? Now I am on a mission to find out for myself.
After mixing the dressing, I stemmed, washed and dried the grapes and into the dressing it went.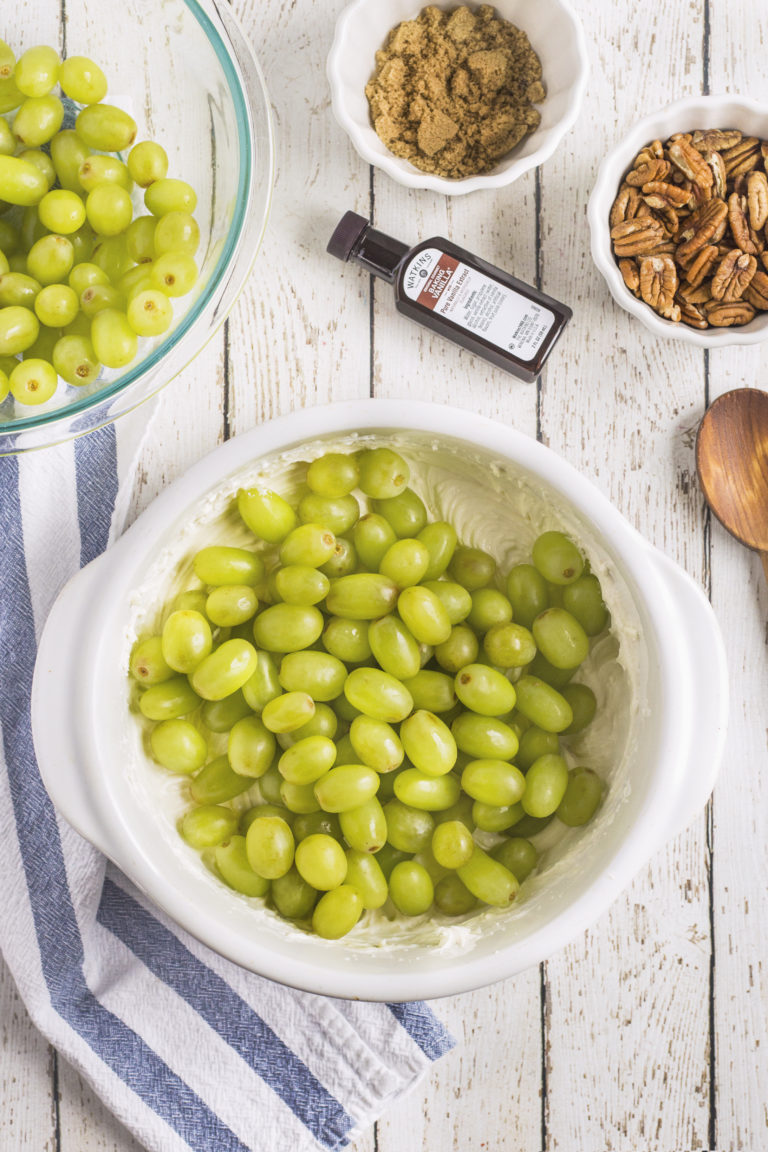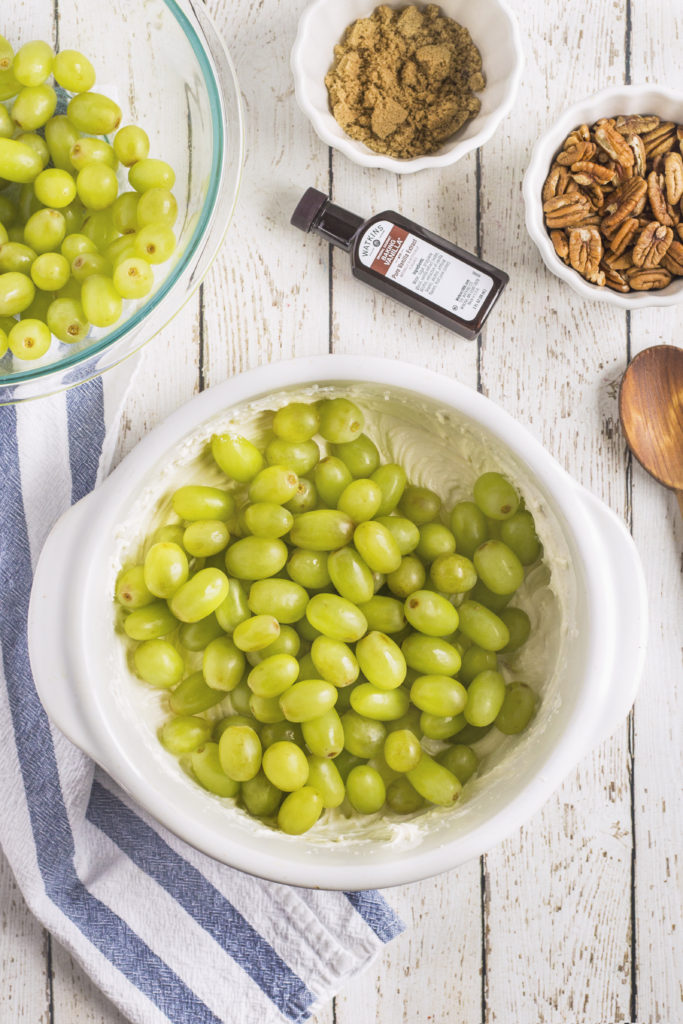 Now for the brown sugar and pecans.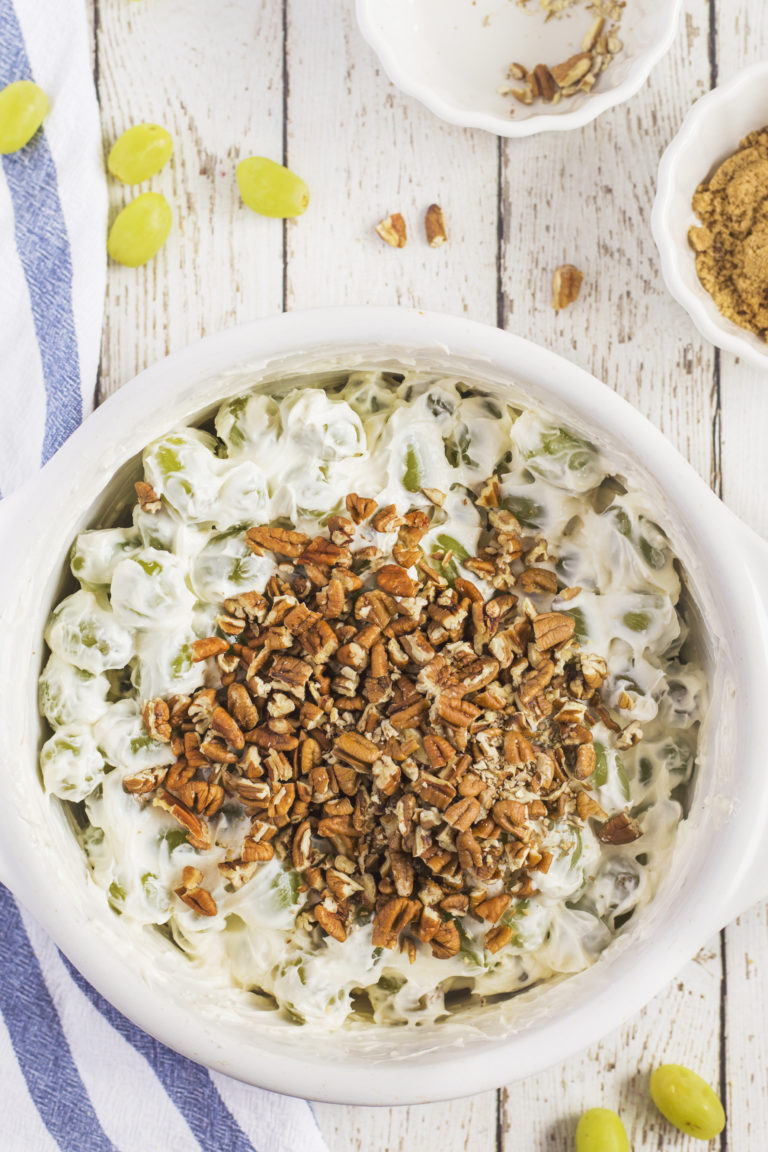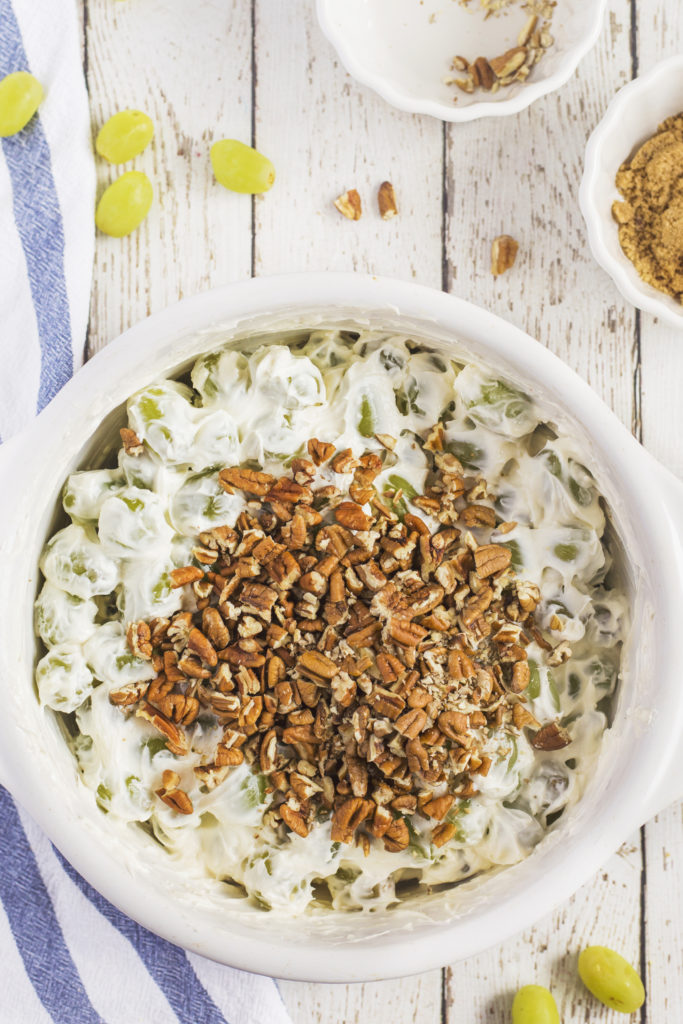 The recipe states to mix together and refrigerate until serving, but I had read another similar recipe that said if you let it sit overnight, the brown sugar melts better and makes the sauce have a "caramel" taste so I decided to try that out.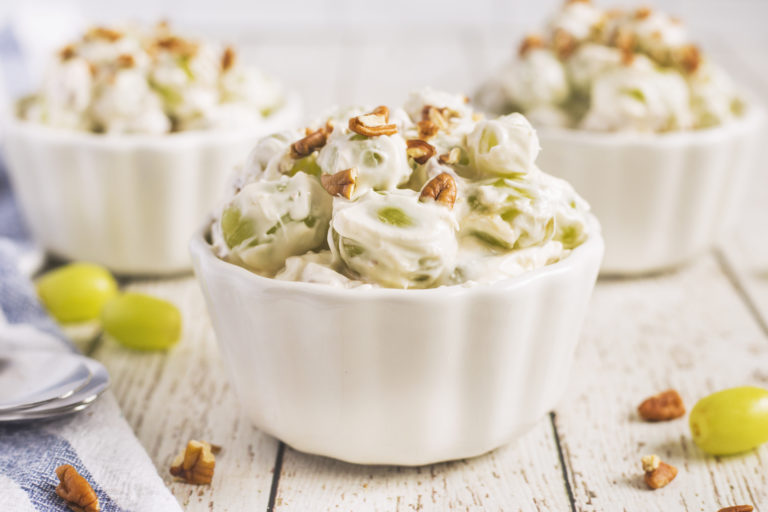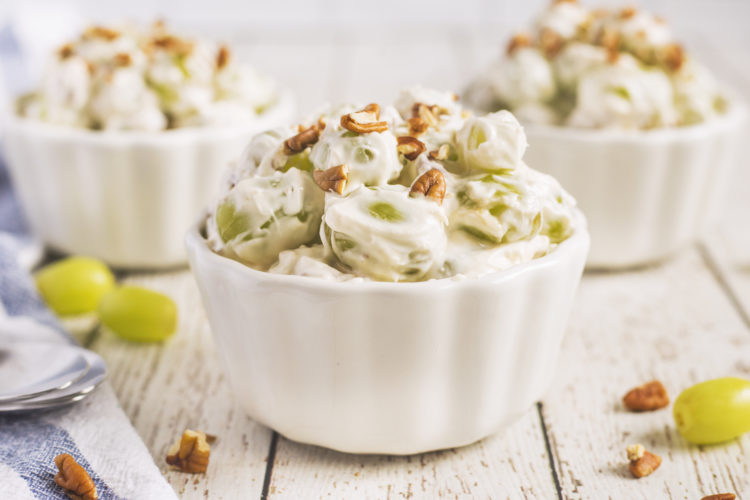 Oh. My. Word. This turned out so much better than I thought. I absolutely loved it and I wasn't surprised when I had people asking me what the creamy sauce was made out of. I really learned that I shouldn't judge a grape by it's cover! lol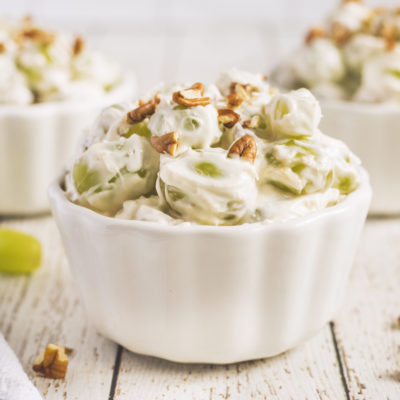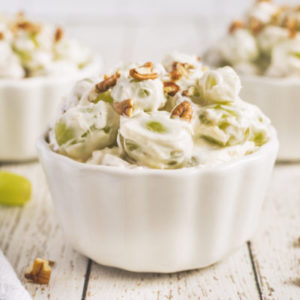 Grape Salad
Ingredients
4

pounds

seedless green grapes

1

8 ounce package cream cheese

1

8 ounce container sour cream

1/2

cup

white sugar

1

teaspoon

vanilla extract

4

ounces

chopped pecans

2

tablespoons

brown sugar
Instructions
Wash and dry grapes. In a large bowl, mix together the cream cheese, sour cream, sugar and vanilla. Add grapes and mix until evenly incorporated. Sprinkle with brown sugar and pecans, mix again and refrigerate until serving.
Although this makes a beautiful salad for brunches or showers, kids love it too! My grandkids liked it minus the pecans. You know how they can be!