For years Tater Tots were simply something that I occasionally served to our family at dinner. My kids loved them when they were young and they still love them now that they are adults. I have to admit that a warm Tater Tot tastes pretty darn good! My husband has traveled all over the world experiencing all sorts of exotic cuisine. When he is home guess what he enjoys just as much as the kids…..? Yup, good old Tater Tots!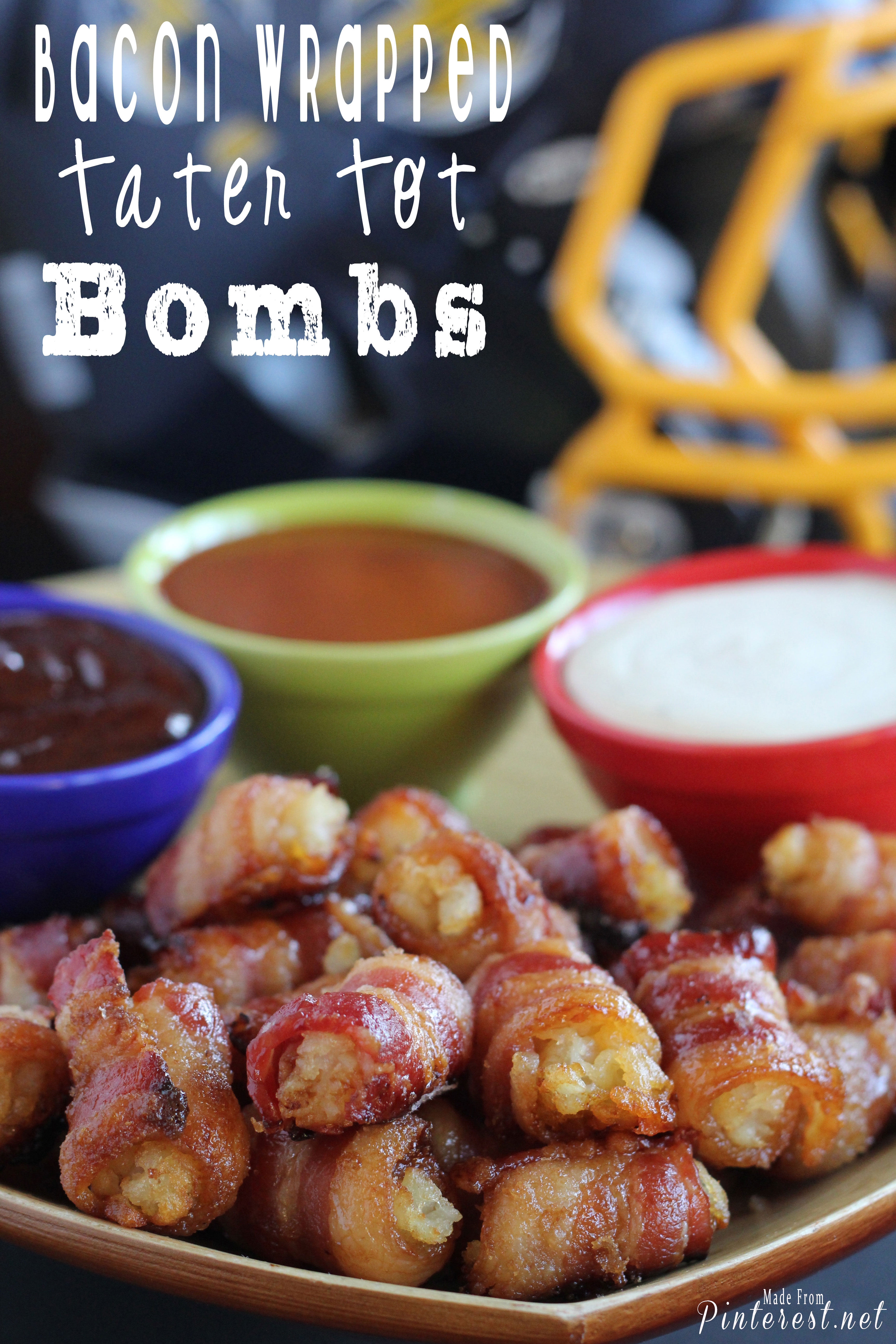 When the movie Napoleon Dynamite came out, my 3 oldest children were teenagers at the time. They thought it was the greatest movie ever, and began quoting the funniest lines from the movie over and over and over again for months! Which quote do I remember hearing the most? "Napoleon, give me some of your tots"! Suddenly Tater Tots had a whole new identity!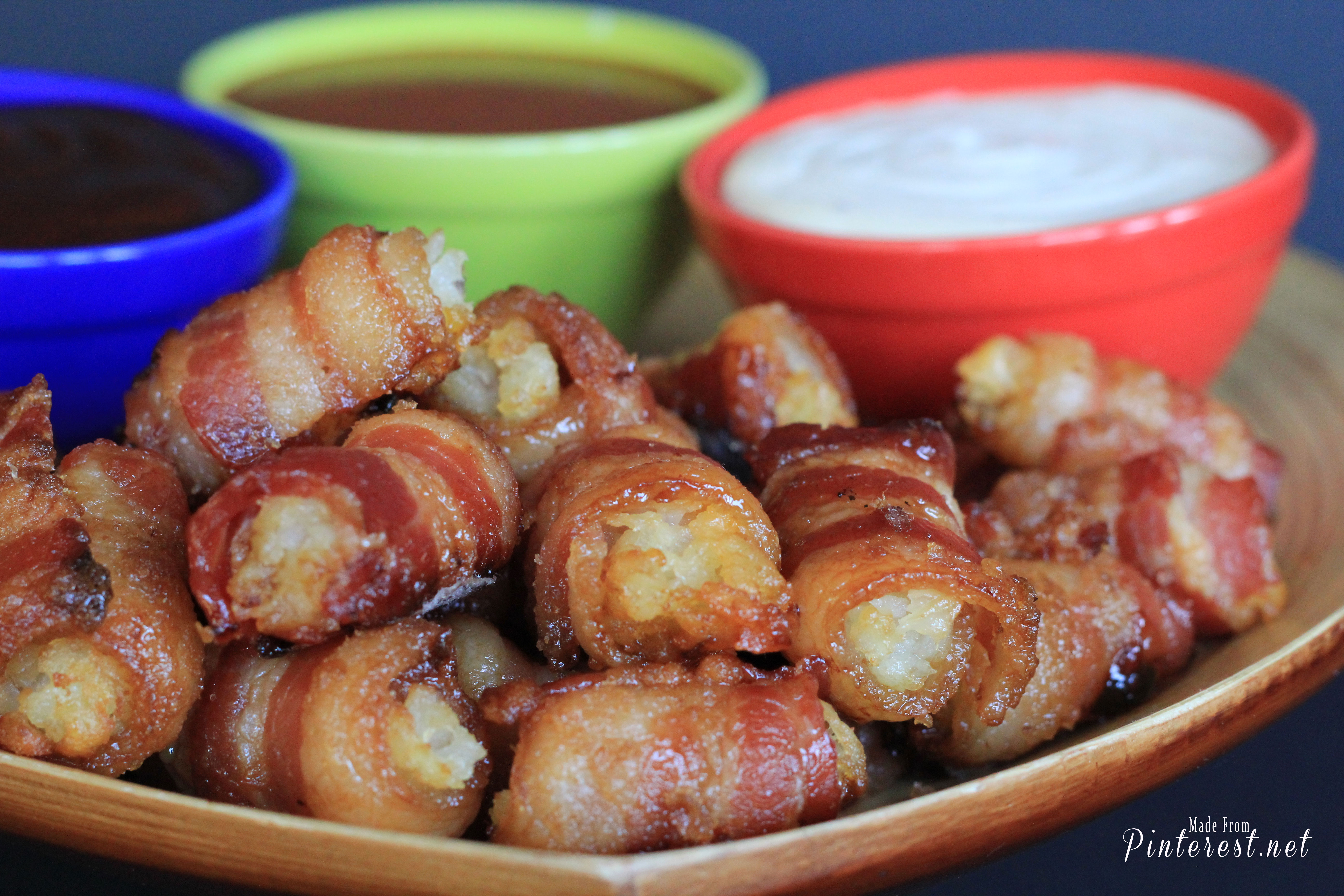 Poor Napoleon Dynamite, little did he know that his beloved Tater Tots would taste 10 times better stuffed with cheese, wrapped in bacon and baked until crispy! They taste even better when dipped in your choice of sauce. My favorite? Baby Rays Sweet BBQ Sauce……..heaven! No more plain Tater Tots for this girl. These are definitely our new football game snack! Thank you, thank you Wendy Bradley for this awesome appetizer.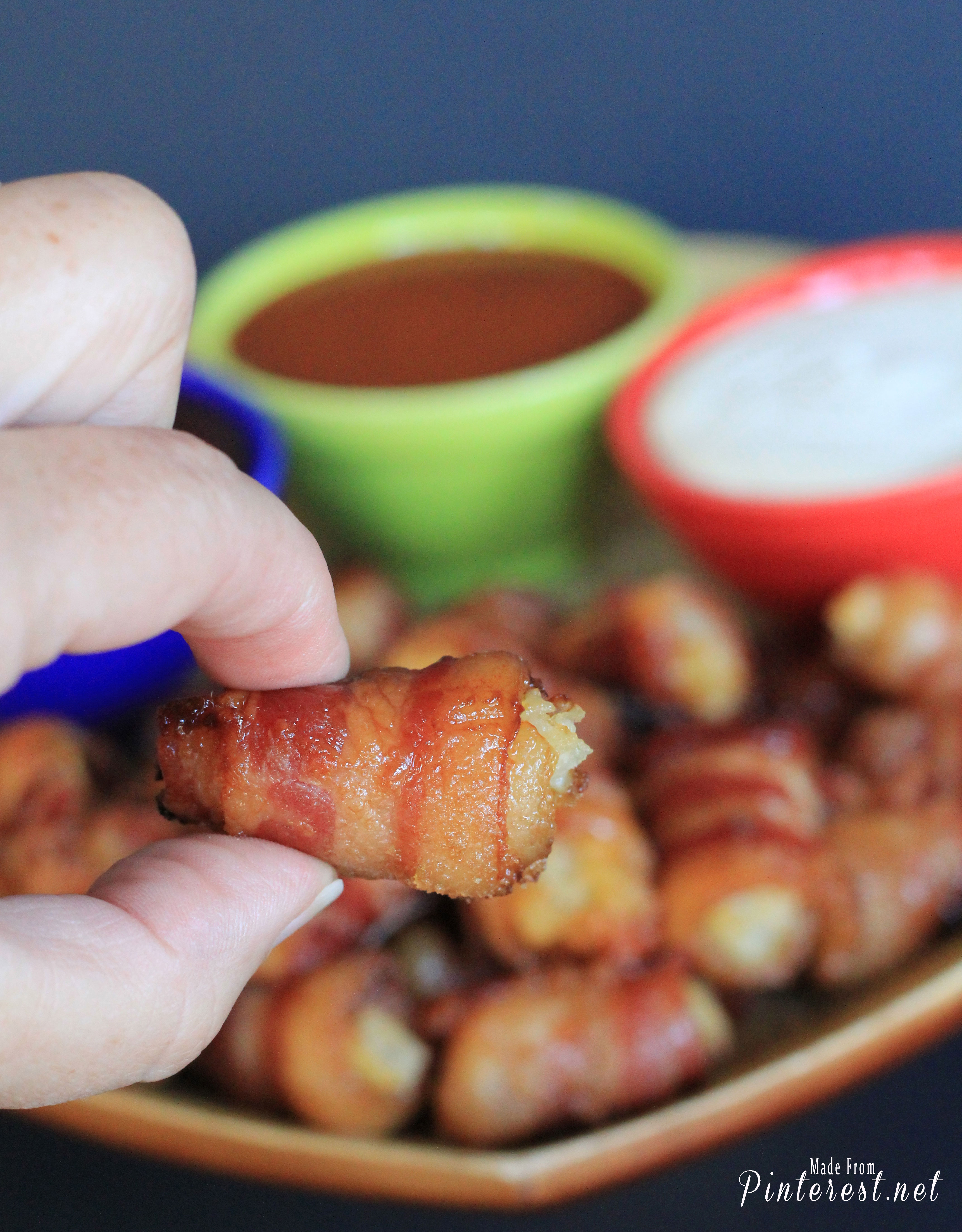 This recipe takes Tater Tots to a whole new level – who knew they could ever taste this good? What would I do if I ran into Napoleon Dynamite with Bacon Wrapped Tater Tot Bombs in his pocket? I'd say "Napoleon, GIVE me some TOTS"! Why would I do a crazy thing like that?
Because this Pin TOTALLY Rocks!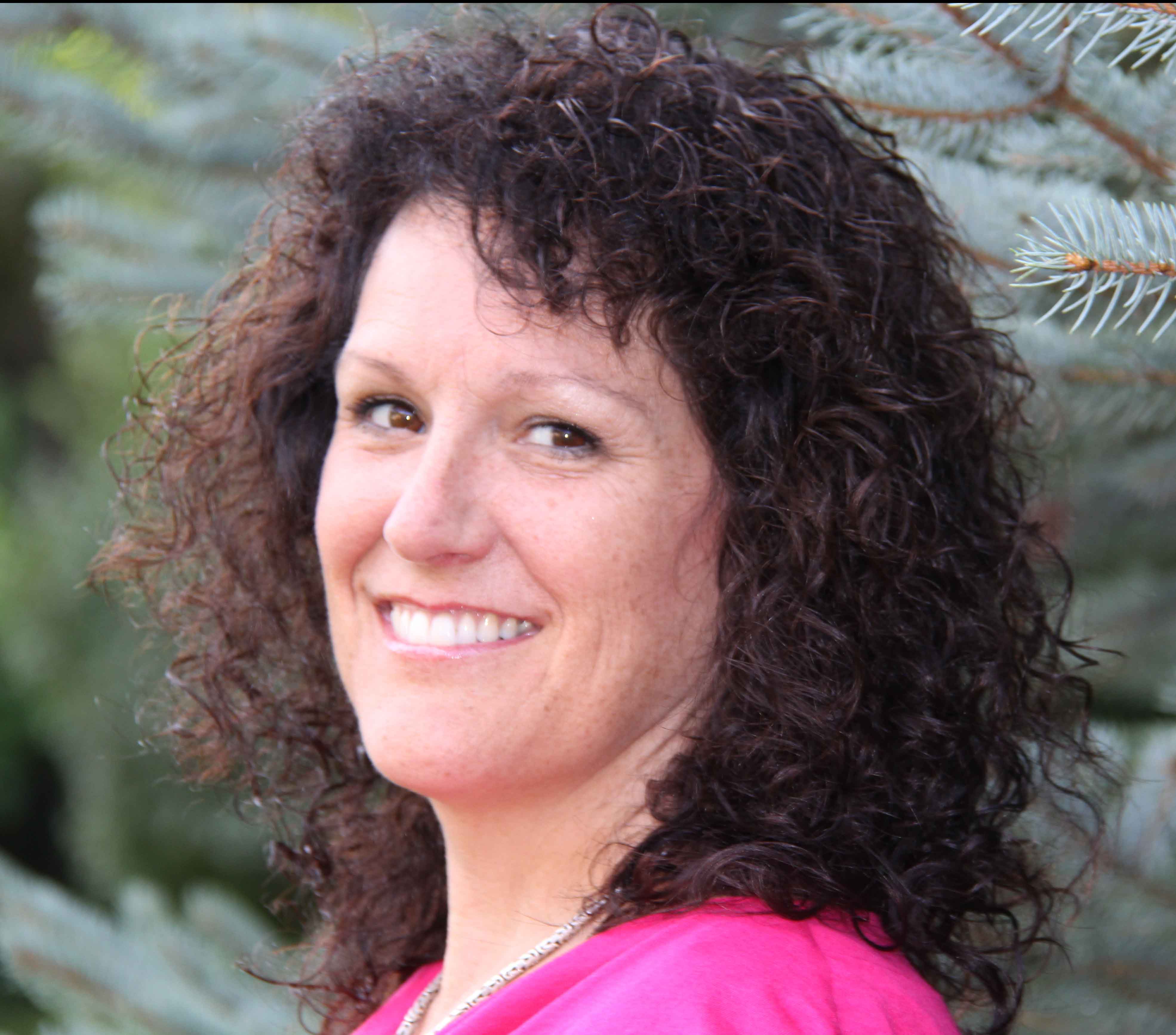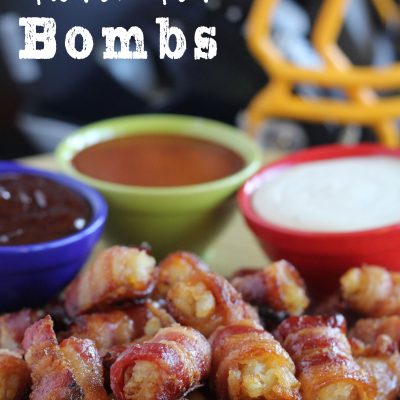 Bacon Wrapped Tater Tots Bombs
Ingredients
1/2

bag Tater Tots

thawed to room temperature

1 8-

ounce

package Sharp Cheddar Cheese

cut in 1/4-inch squares

Hot Sauce

1 16-

ounce

package Bacon

strips cut in half

1/2

cup

Brown Sugar
Instructions
Preheat over to 400F

Cube the sharp cheddar cheese in to very small pieces.

Cut bacon strips in half.

Cut out a small center portion of a Tater Tot, place cheese cube in the center of the Tater Tot.

Wrap the Tater Tot and cheese cube in one of the bacon strips that have been cut in half.

Roll in brown sugar and place in pan seam side down.

Bake for 10 to 15 minutes, turn each bacon wrapped Tator Tot over to brown the bottom. Bake another 10 to 15 minutes until the bacon is crispy. Cool and serve with your favorite sauce.
Lovely Link Parties: Alderberryhill – DIY Showoff – Keeping it Simple – Artsy Fartsy Momma – Mad in Crafts – Lines Across