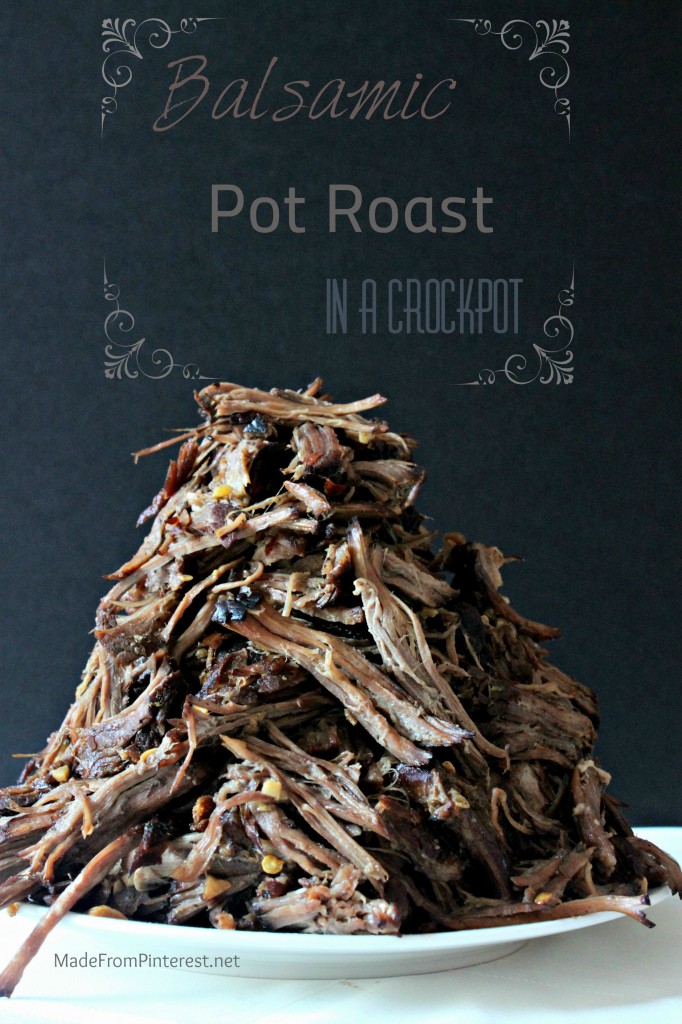 Not all balsamic vinegar is created equal. It's a fact. I'm just sayin'. Some balsamic vinegar is just a step above red wine vinegar. Don't get me wrong. Red wine vinegar is good stuff and has it's place. But a good balsamic vinegar is…like…well…way better. Way, way, way, better. When it comes to balsamic, the old adage you get what you pay for, is sort of true. Except when it is isn't. Here's the thing, I have paid good money for bad balsamic vinegar. On the flip side, I have never gotten good balsamic vinegar cheap. The good stuff costs money, but paying a lot of money doesn't guarantee it will be fantastic. A good mid priced brand I like is Fini. Balsamic vinegar is amazing fresh. But reduced in a recipe like this Balsamic Pot Roast in a Crockpot, mmmmm! It takes an eh, so so, okay balsamic vinegar and turns into something special. So even if you don't pay for the high end stuff, this will taste great. Find the best tasting balsamic to fit your budget and give it a go. I love this is a twist on a crockpot roast, because the flavors concentrate and sweeten. The combination of savory and sweet is wonderful. This recipe from Add a Pinch says, if you like a stronger flavor, to use a fat separator to remove the fat from the juices and put them in a sauce pan and simmer until reduced to half. YES! DEFINITELY DO THIS! This where the flavor comes from and makes this dish something special. Also, for this recipe, low and slow is the way to go! Don't rush it. It says you can cook it on high for less time, but it really is better on low for longer. Give it plenty of time. And get the biggest roast you can. The leftovers are as good the next day as when you first make it.
And here is my favorite Crock-Pot to cook this dish in!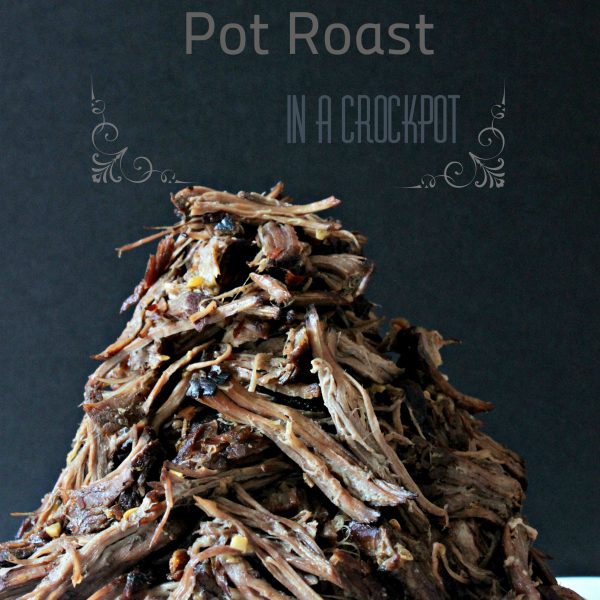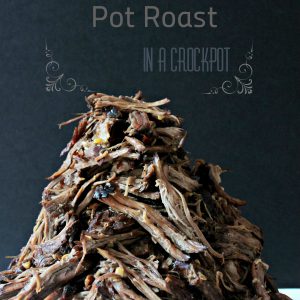 Balsamic Pot Roast in a Crockpot
Ingredients
1 3-4

pound

boneless roast beef

chuck or round roast

1

cup

beef broth

½

cup

balsamic vinegar

1

tablespoon

Worcestershire sauce

1

tablespoon

soy sauce

1

tablespoon

honey

½

teaspoon

red pepper flakes

4

cloves

garlic

chopped
Instructions
Place roast beef into the slow cooker.

Mix together all remaining ingredients and pour over roast beef. Put the lid on and cook for 6-8 hours on Low.

Once roast beef has cooked, shred the roast beef. If it won't shred, cook it longer. Remove fat from gravy with gravy separator. Put remaining liquid into a small pot and simmer until reduced by half. Pour 1/4 - 1/2 cup of gravy over shredded meat.

Store remaining gravy in an airtight container in the refrigerator for another use.
Love cooking in the crock pot? We do too! Take a look at these recipes: Mississippi Roast, Slow Cooker Parmesan Honey Pork Roast, Slow Cooked Pork Chops
We love parties! Here are some link parties we are hookin' up with today – Jembellish – Say Not Sweet Anne – This Gal Cooks – All She Cooks – Sew Can Do – Making the World Cuter – Creatively Living – Artsy Fartsy Mama – Keeping it Simple Crafts