This Big Bloom Centerpiece is a cinch to make! These would be great for garden parties, wall decor, little girls rooms, and photo backdrops.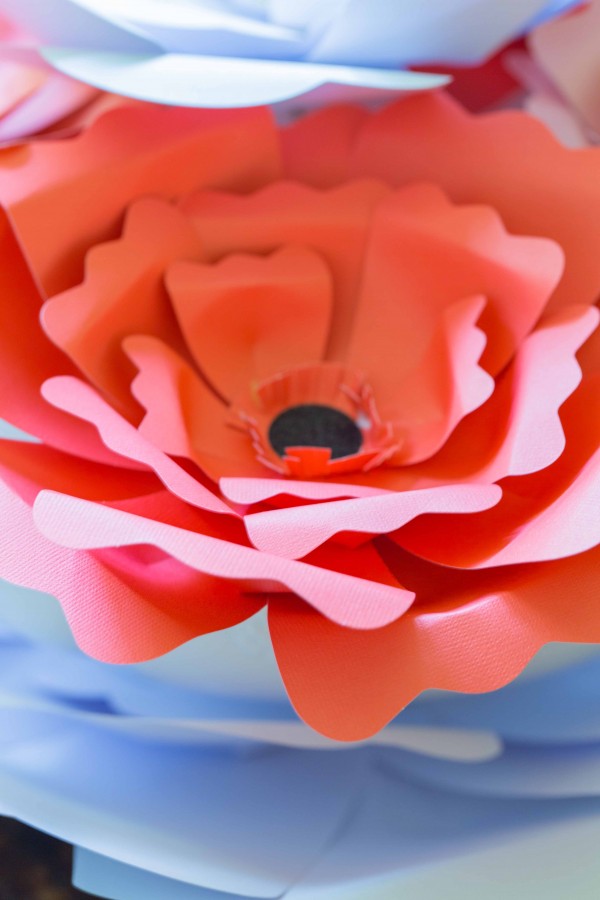 I am still not unpacked. We moved into the new house in February! But when Michaels sent me this Big Bloom kit, I couldn't resist taking a break from not unpacking, and make me some flowers. Cause it's spring. And flowers are pretty. And crafting is more fun than unpacking, even if all you are doing is thinking about unpacking but not really doing it. Sometimes I am just not in the mood to do the hard, boring stuff. This was one of those days where I was much more inclined to do the easy, fun stuff. To see how easy and fun this was, check out this video tutorial:
https://youtu.be/SCk6Hg9THiA
Way more fun than unpacking, right?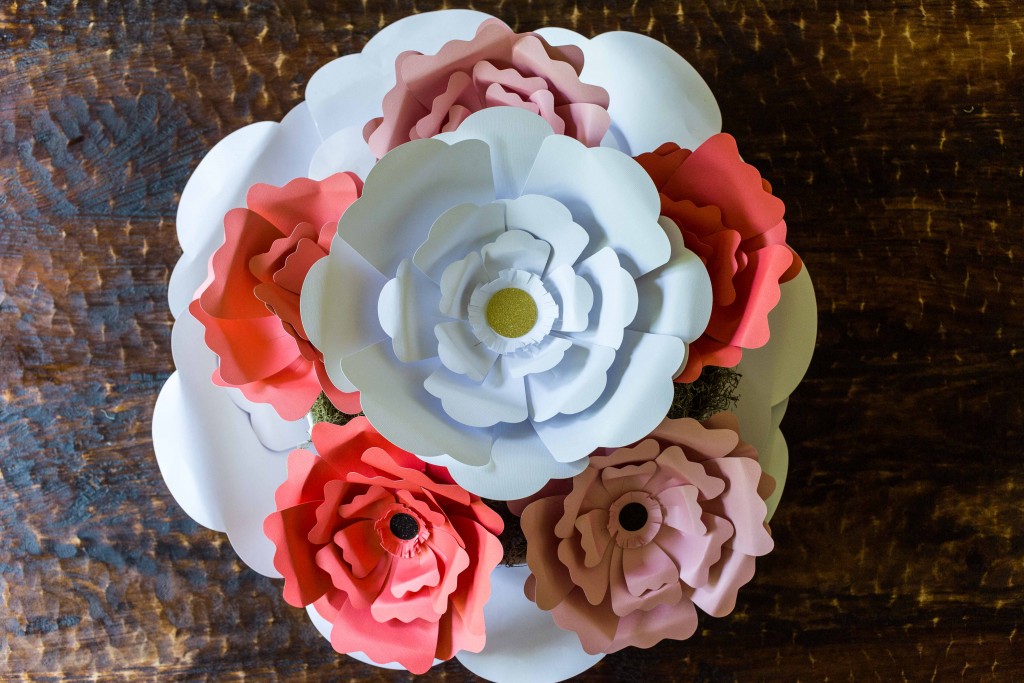 When I say big blooms, I am not kidding! For this centerpiece I made the largest flower, and set my huge serving bowl right on top of it. Then I made the white medium sized flower and five coral and pink small flowers. I taped the bowl with double sided tip in a grid pattern and just set the flowers on top and filled in with some floral moss.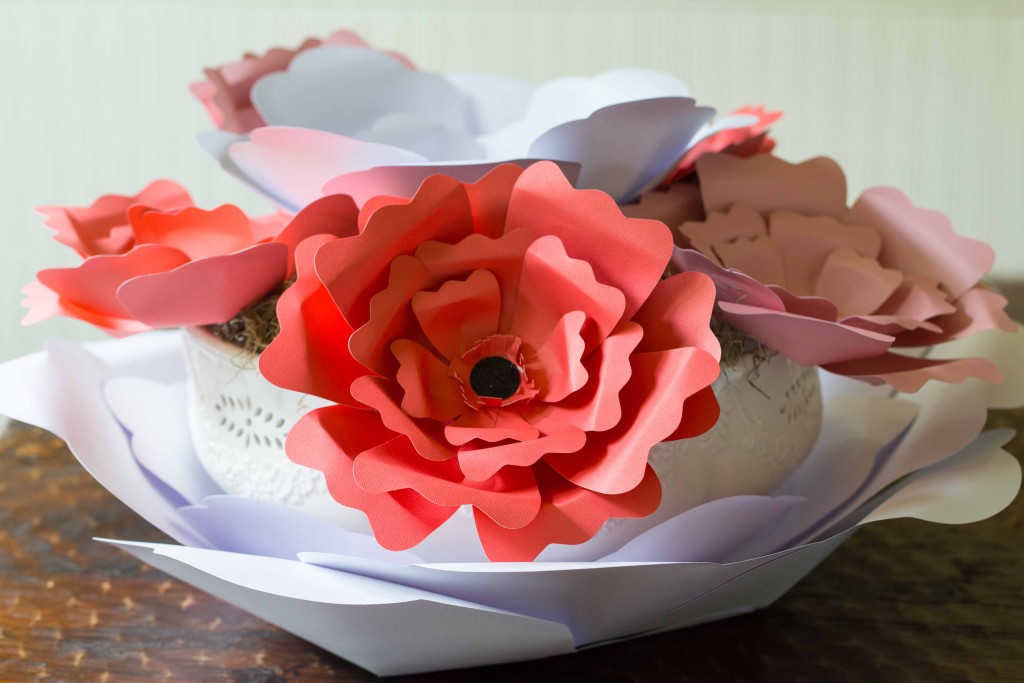 Everything you need to make the flowers is in the kit. The petals are precut. The flowers come in a variety of sizes. You can even spray paint them your favorite color if you want! Or mix and match with different color petals.
I love the corals and white against my pale yellow walls.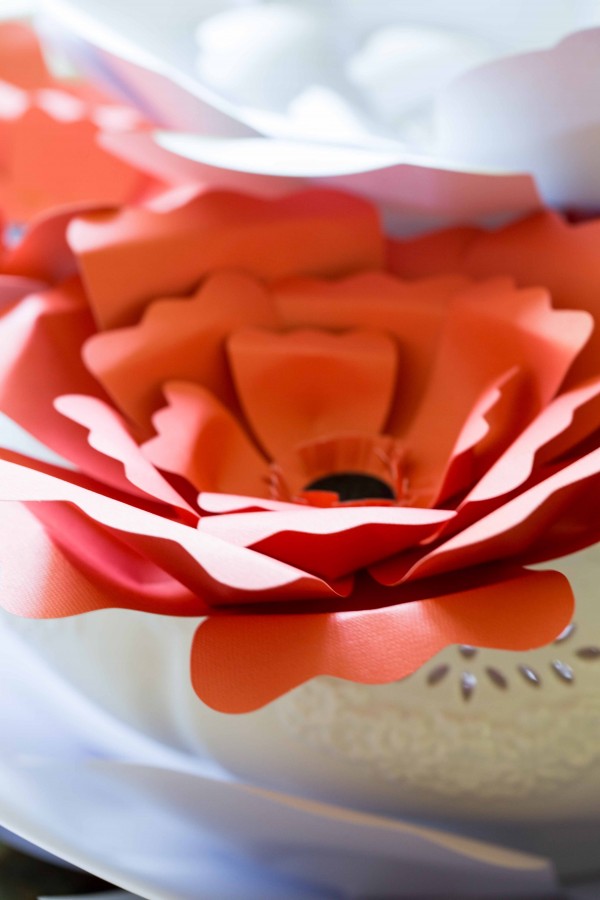 Enjoy creating something beautiful with your Big Blooms! We would love to hear about what you make!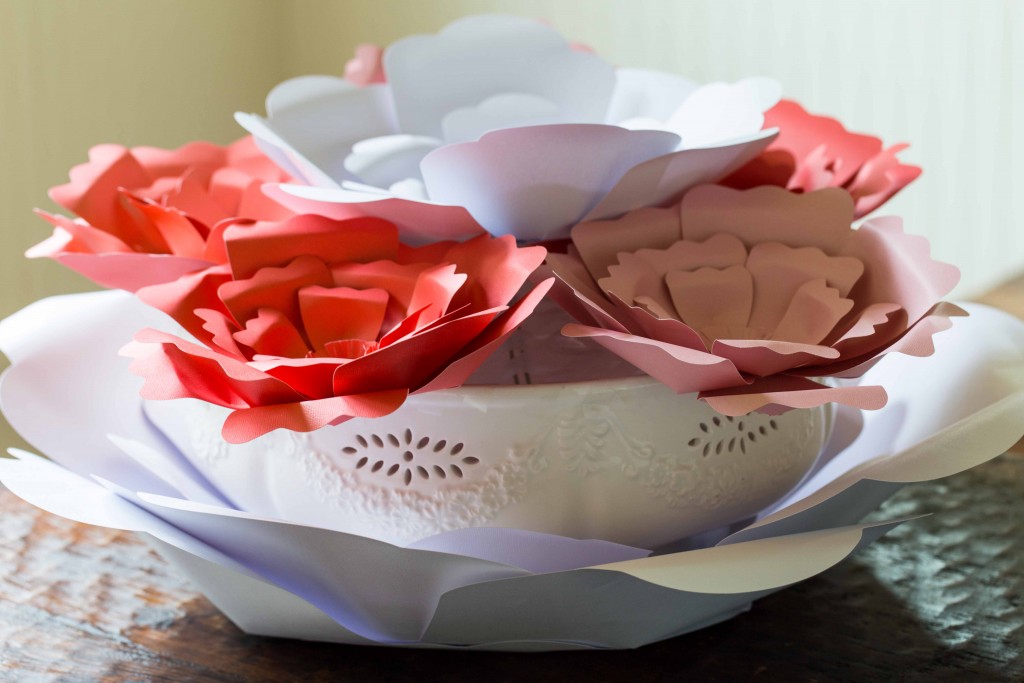 This post is sponsored by Michaels Crafts and Snap.