Oh man. I've had my Heidi Swapp Minc Foil Applicator for a little over a month and I'm addicted! I want to foil EVERYTHING! But today I'm going to show you how to make a very easy but very impressive DIY Gift Box by using the Heidi Swapp products.
Disclosure: I have received product in exchange for this post but all opinions are 100% mine. And seriously, how could you not 100% like foil??!!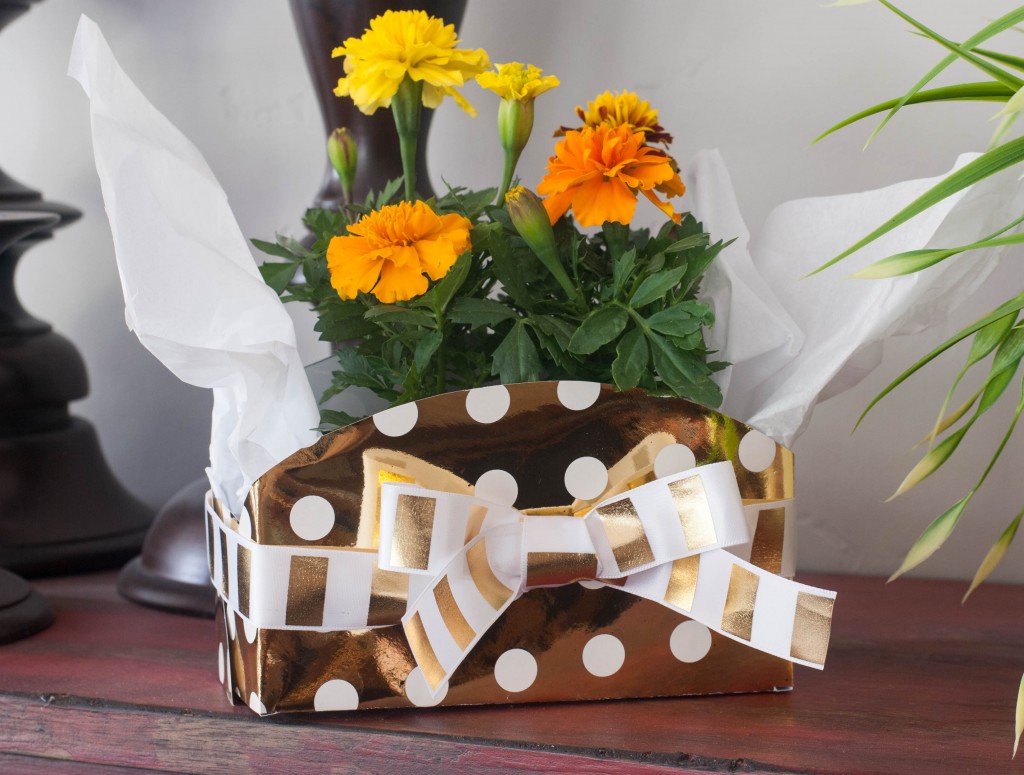 So it's spring and I have a couple of friends who need a little spring "pick me up" so I decided to make these DIY Gift Boxes to cheer them up! I've seen a method of making this box using a paper plate but when you have a Minc machine, paper plates just will NOT do! Heidi's motto is to "Make Pretty Stuff", so we are going to make these boxes pretty! Even though there are lots of ways to add foil to a project, I can tell you here and now that this is the EASIEST and most consistent way there is. Here is what you will need:
The Heidi Swapp Minc Foil Applicator which you can find in your local Michael's or Jo-Ann's as well as some local craft stores and online.
Heidi Swapp 12″ Paper and Foil color of your choice
Two sided tape or hot glue
That's it!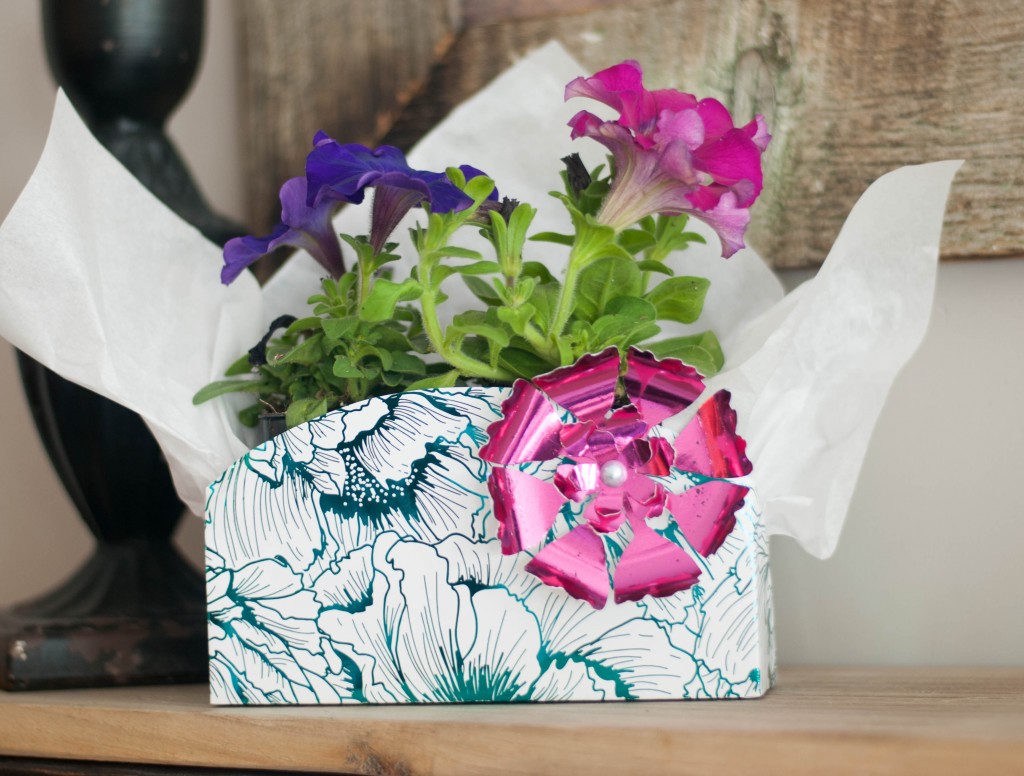 Heidi's paper comes in a 12″x12″ sheet which lends itself perfectly for the foil which comes in a roll of 12″ x 10′. One thing that I really love about this Minc foil applicator is that it heats up in literally minutes and it's ready to go. After inserting my paper and foil into the machine, I am ready for the next step. See how quick that was? (For more details on how to use this machine, refer to my last month's post HERE.)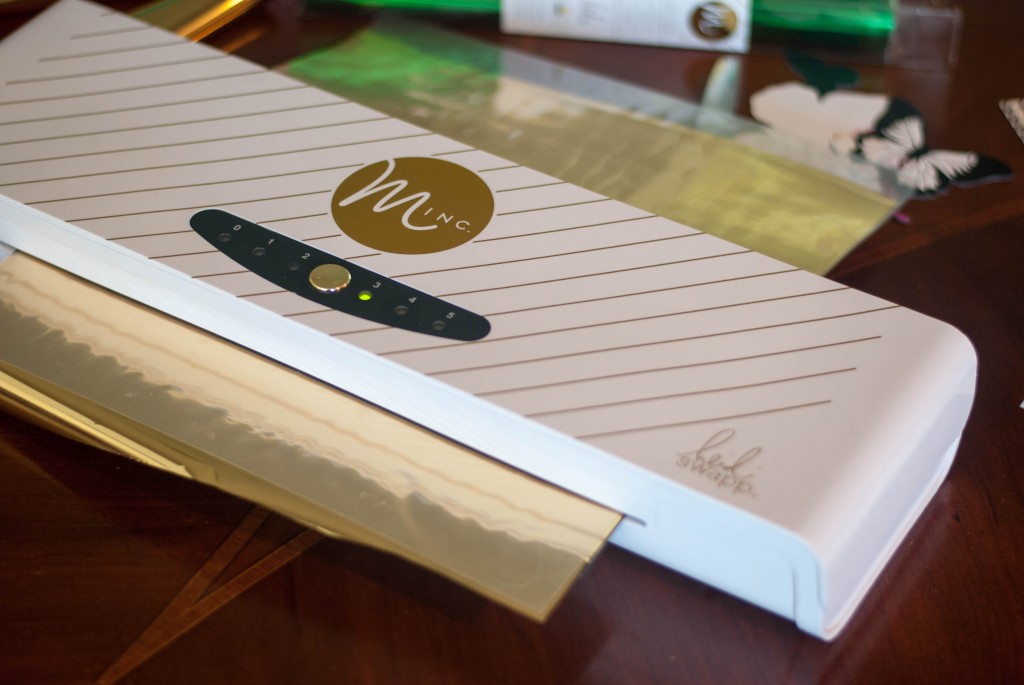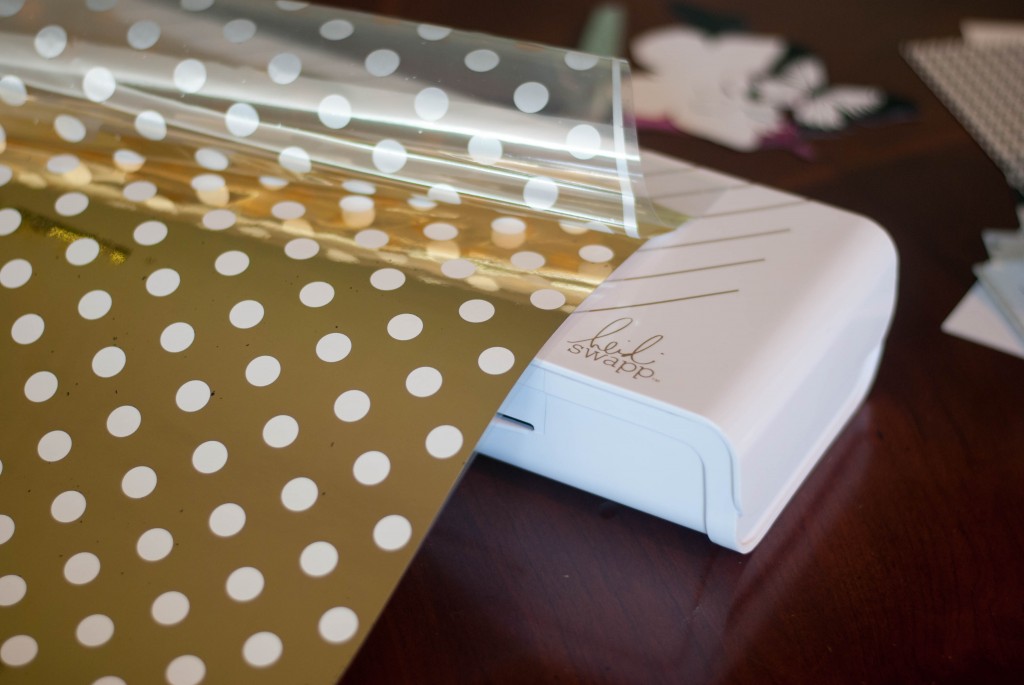 On the white/back side of your paper, draw a circle using a bowl or a plate. I used one of Costco's 10″ paper plate. I know. Pretty fancy huh? After drawing your circle, cut the circle out and then cut four lines per the diagram below.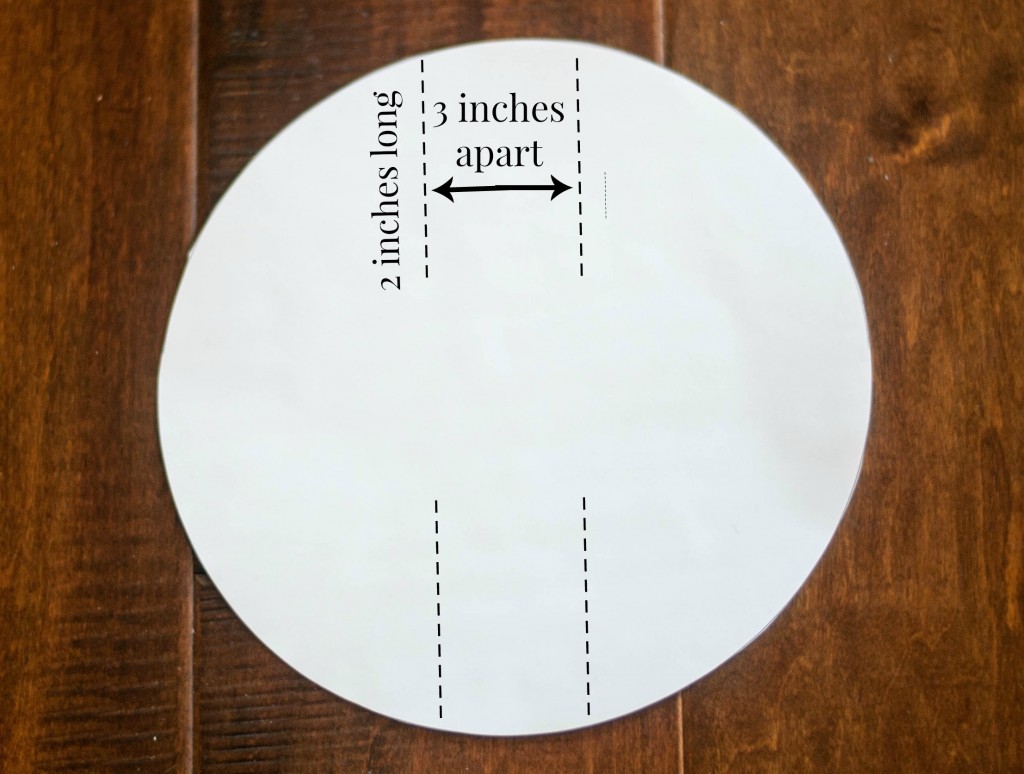 After making your four cuts, fold along these imaginary lines:
It should now look like this: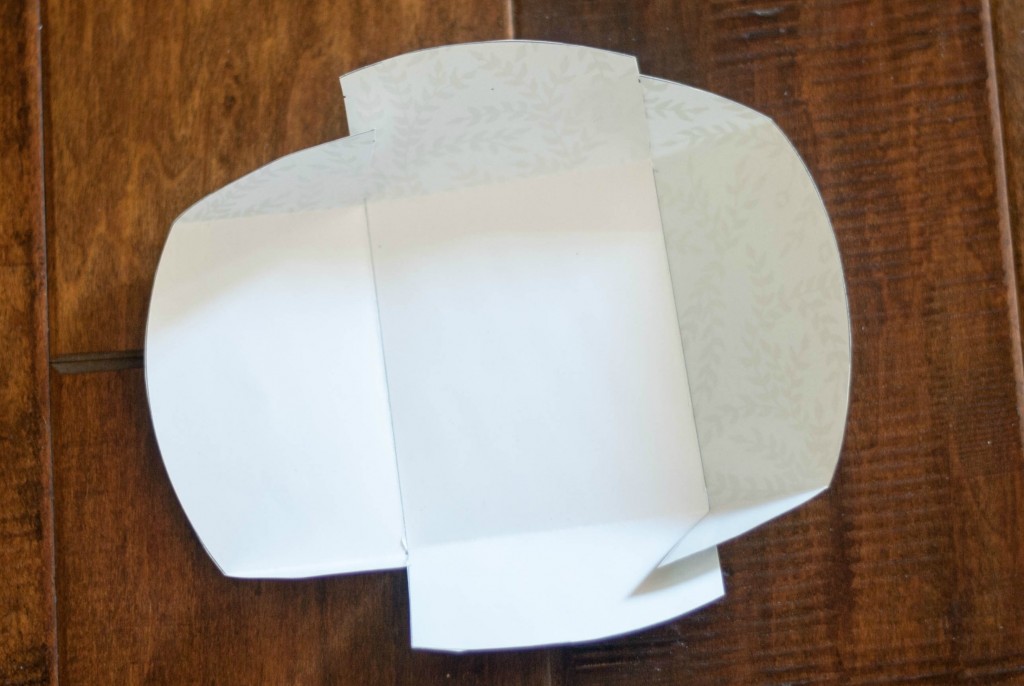 Then on each end, bring up the side flaps and attach to the middle flap. You can either have the flaps on the inside or the outside of the box. I chose the outside because I think it gives it a little character. Tack down with either two sided tape or with a glue gun. I used tape.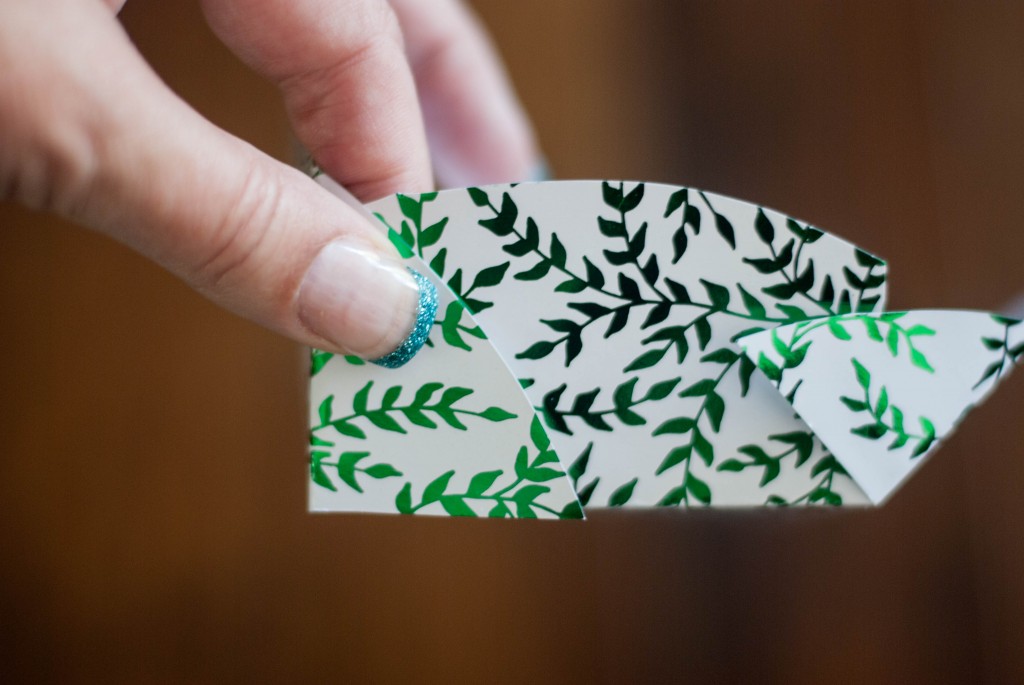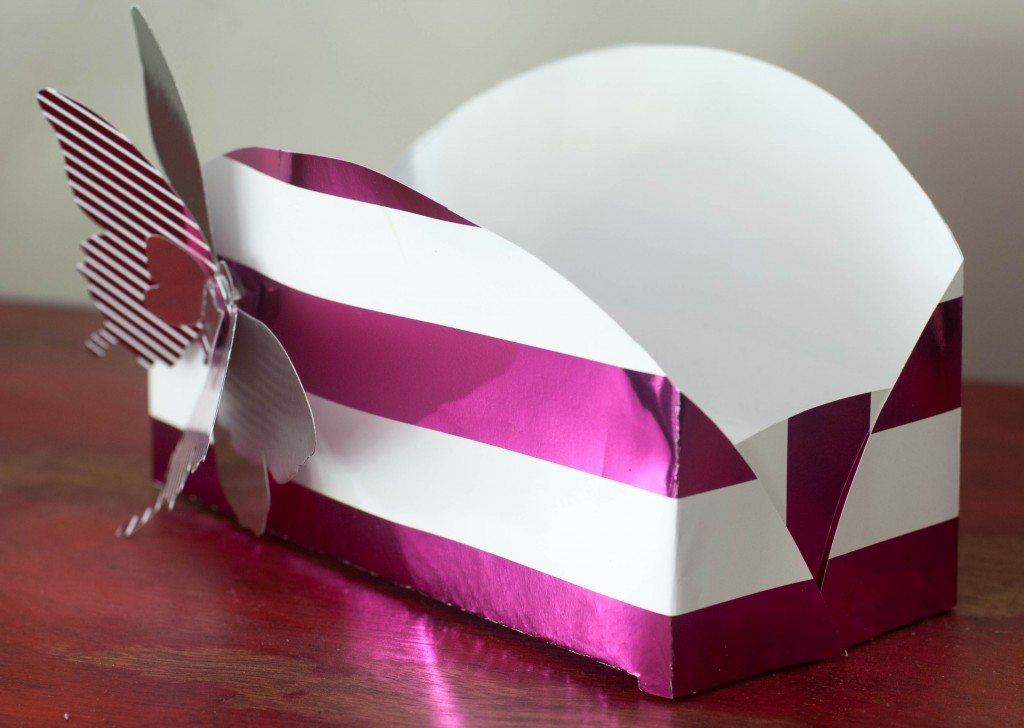 Now you are ready to fill with whatever strikes your fancy! I wanted flowers because it's spring. Don't you just love these colors? The foil is so bright and vibrant and really stands out!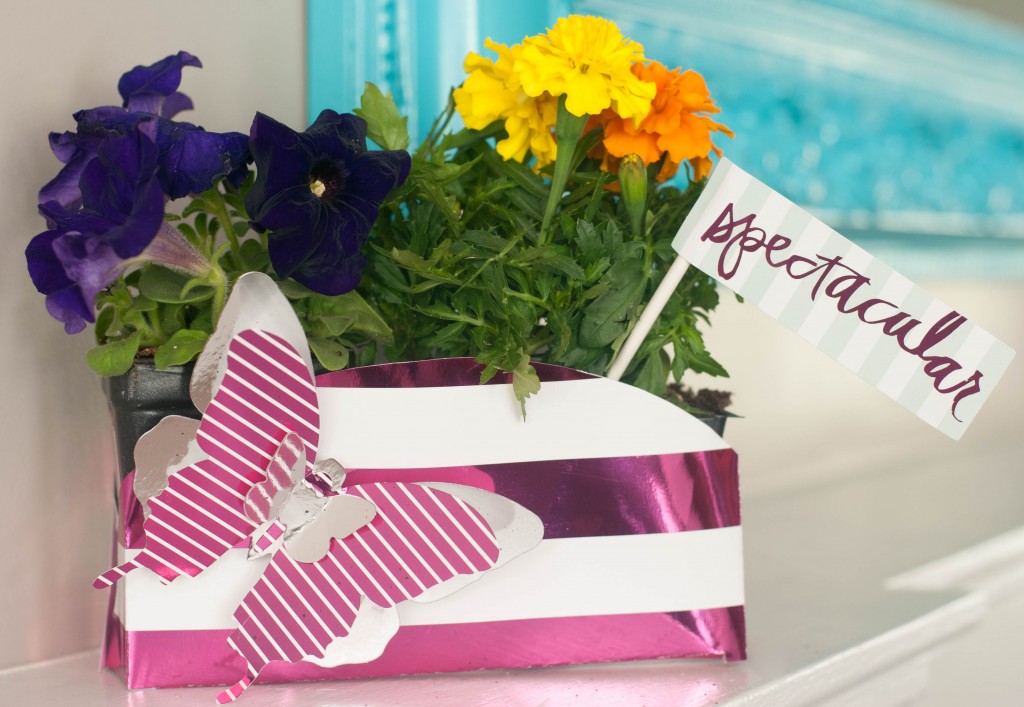 Heidi has lots of embellishments like this butterfly and the little "spectacular" banner. They are pre-printed and pre-cut and are ready to be put through her machine to apply the foil. You can't get any easier than that.
So I brought this gold box to my friend at a luncheon today and the 10 other ladies went crazy! They were full of questions on how I made this and one gal even took pictures because she is decorating for a wedding shower and thought this gold box would make a great centerpiece. With this Minc Foil Applicator, the possibilities are endless!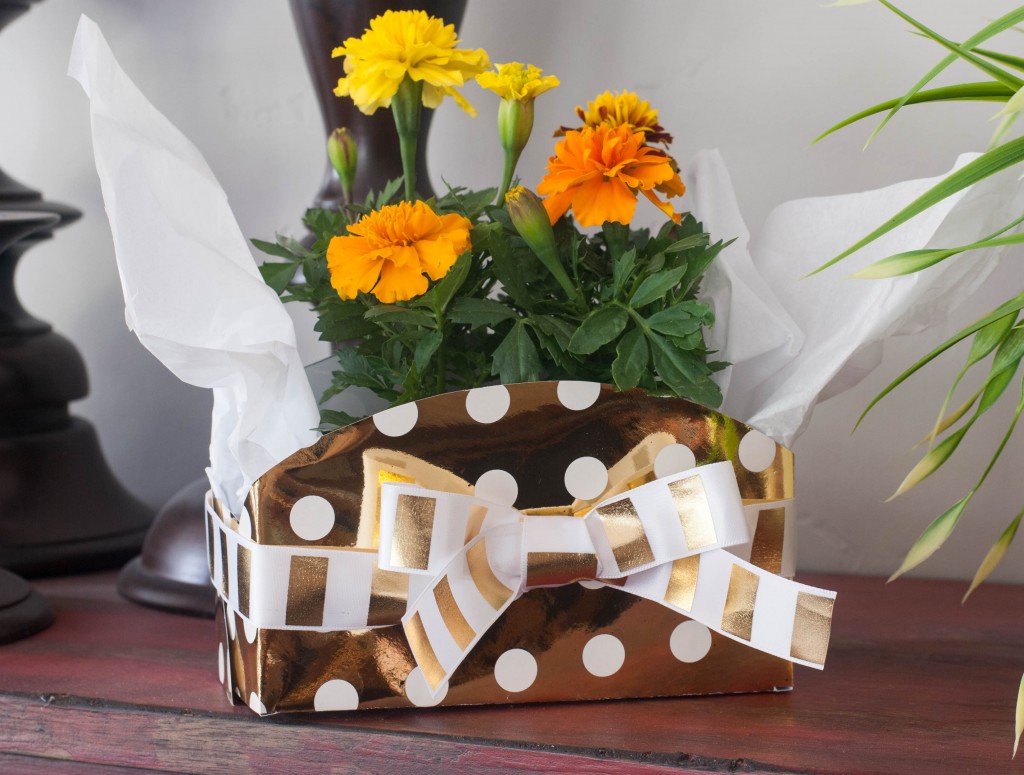 Last month, I shared how to make this darling Cinderella quote. Hop on over here to get the FREE printable!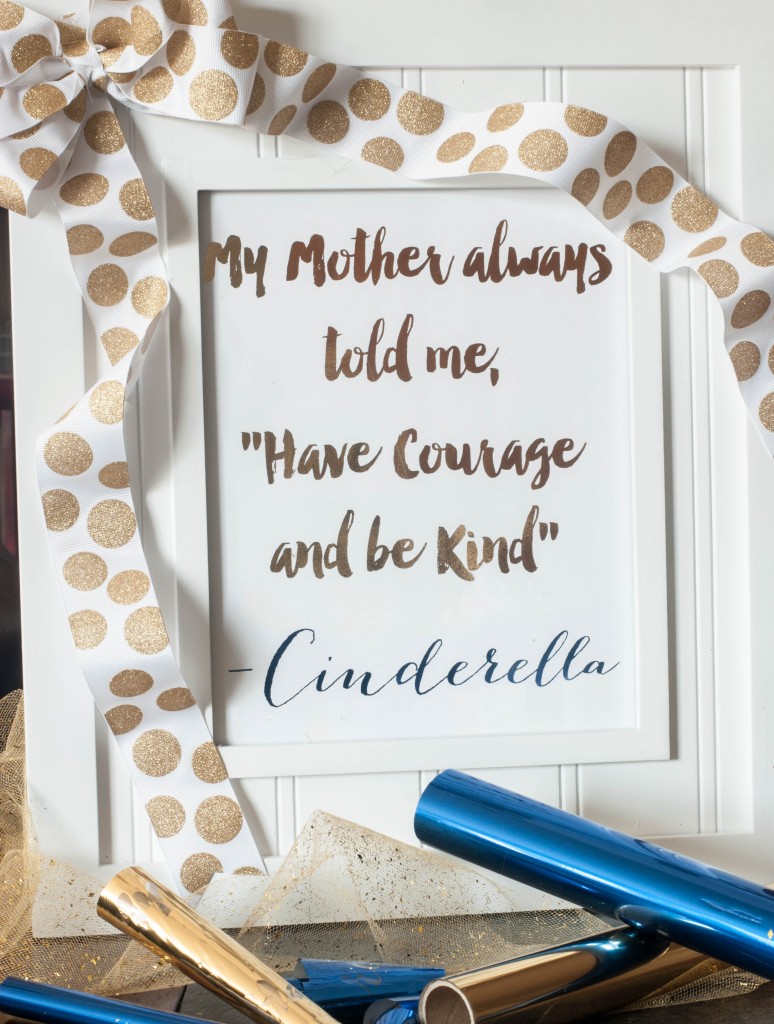 I have four more projects that I will be making with this great machine. Be sure to come back next month to see the next one!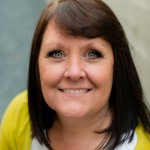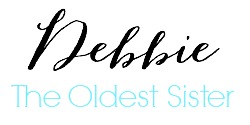 This awesome post has been shared with Home Stories A to Z and Living Well Spending Less