This post is sponsored by Heidi Swapp. All opinions are 100% mine.
You guys, I have found my newest favorite thing.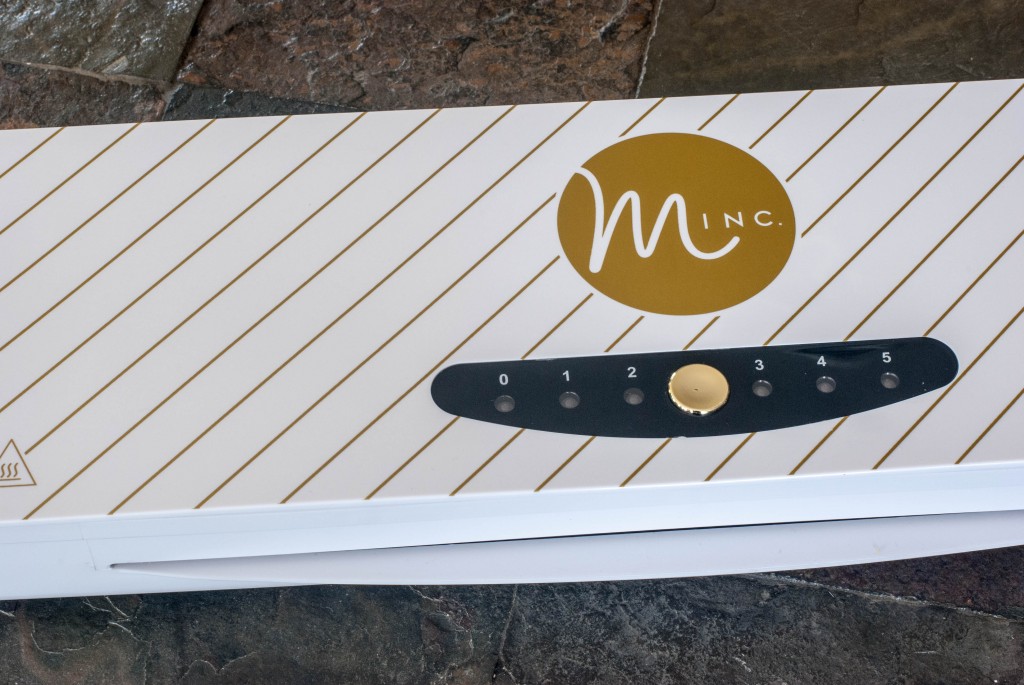 This is a Minc Foil Applicator created by Heidi Swapp and wait until you see what it does. You can find this applicator at Jo-Ann's, Hobby Lobby and it retails for only $149.00. You can also find it in your local craft stores and online.
So here's the cool thing that it can do.
Using some Heidi Swapp pre-printed accessories or something that you create yourself, which is what I did, the Minc Foil Applicator bonds the foil onto anything that is printed by a laser printer. Sorry, an inkjet printer doesn't provide the right kind of toner so I just took the graphic that I created, ran to FedEx/Kinko's and had it printed on cardstock. All of their machines were laser printers.
Check this out:
Here is the print that I created and printed in black on cardstock: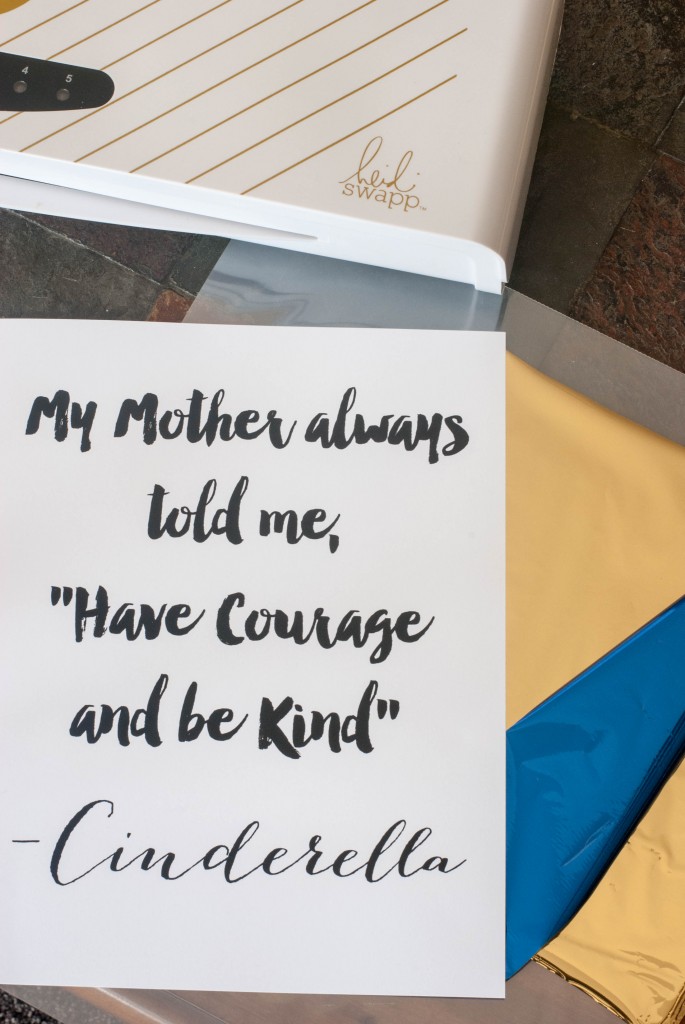 Next I laid the foil in the colors that I wanted on top of my print and placed it inside the transfer folder: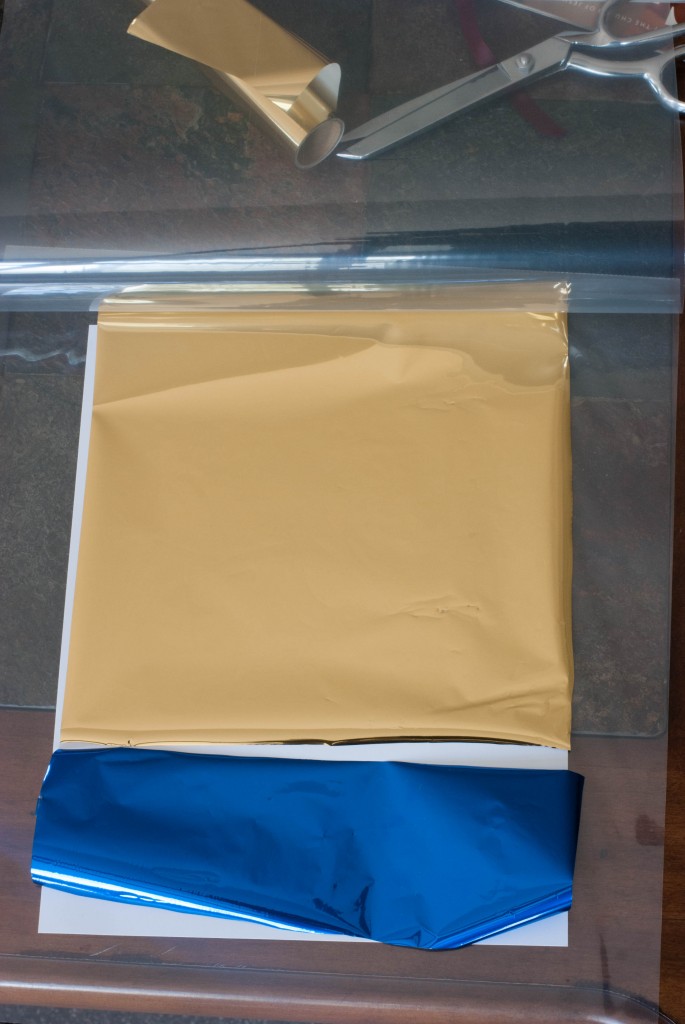 Lay the top of the transfer folder on top of your foil/print and smooth out the wrinkles: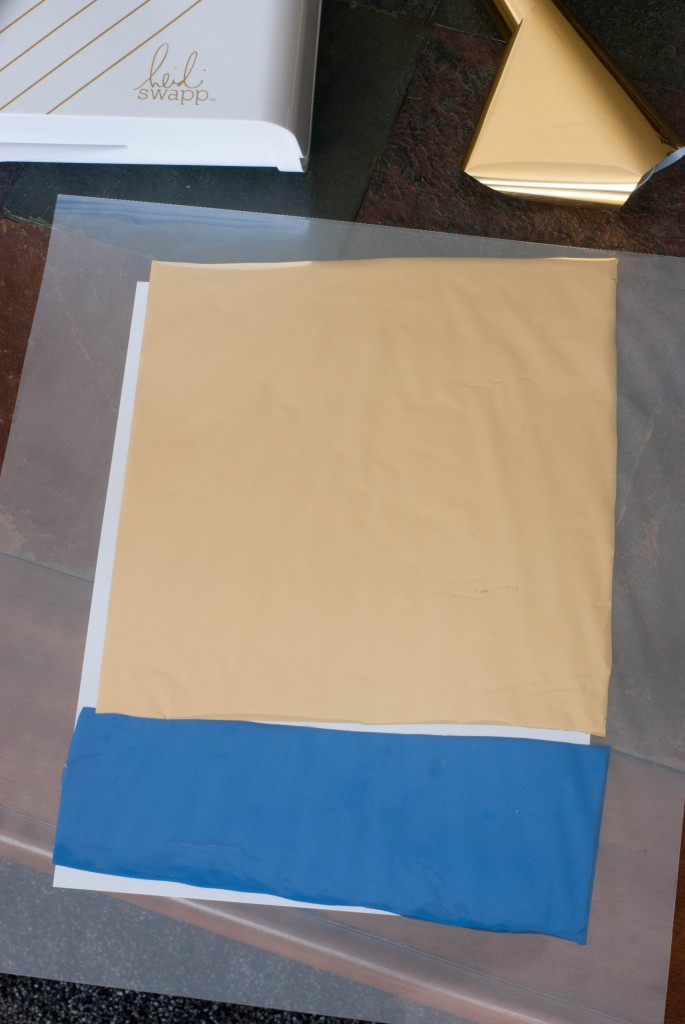 After your machine is warmed up and ready to go, insert the transfer folder with your print into the foil applicator. This is where the bonding process takes place. There are four rollers in this machine (instead of the usual two) which makes for a more even pressure distribution. My paper was a regular 8.5″ x 11″ but the machine can take up to a 12″x12″ sheet.
This is what it looks like after it has gone through the machine: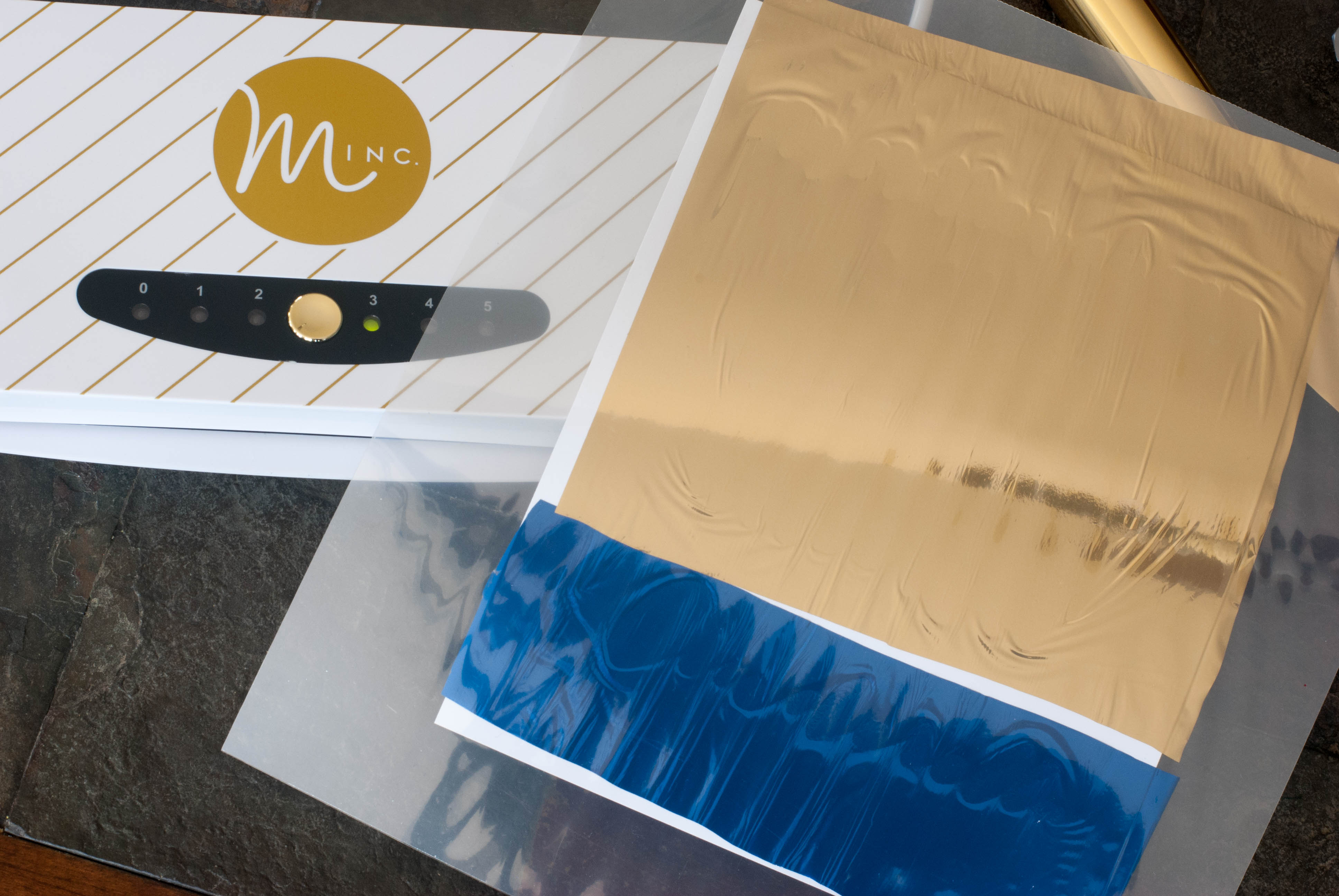 And now you are ready for the big reveal!! Peel back the foil off of your print: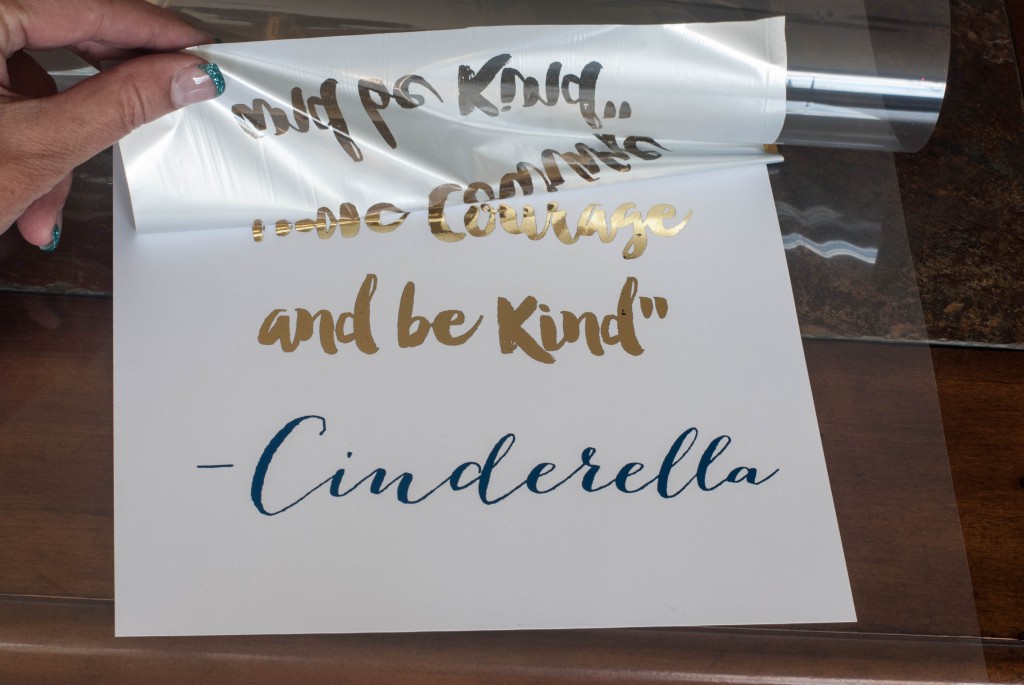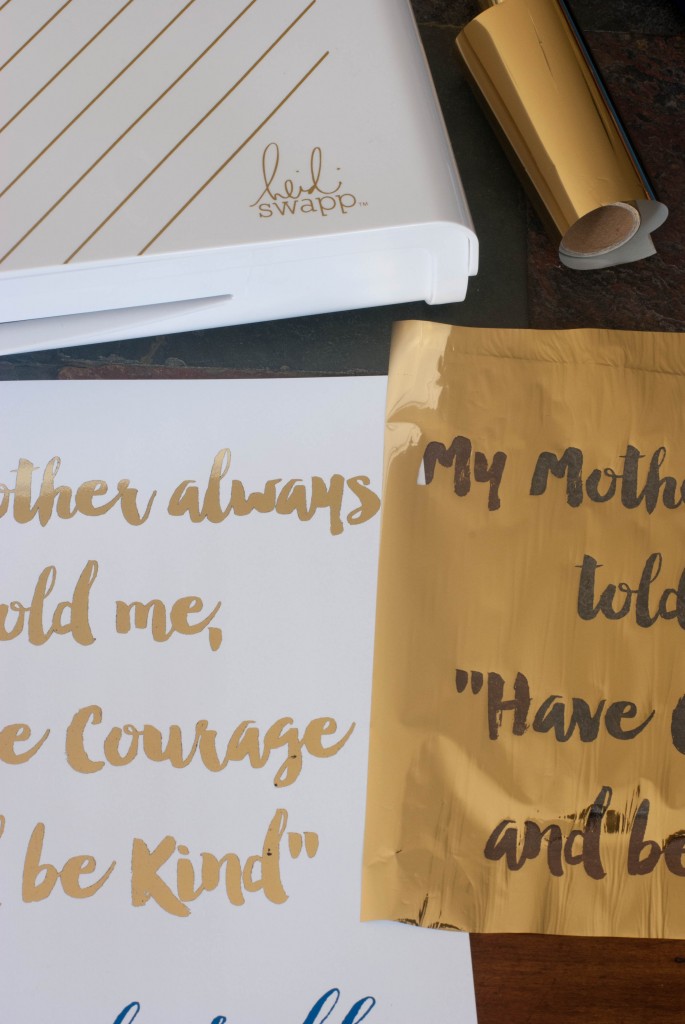 And Voila! Here is my finished project!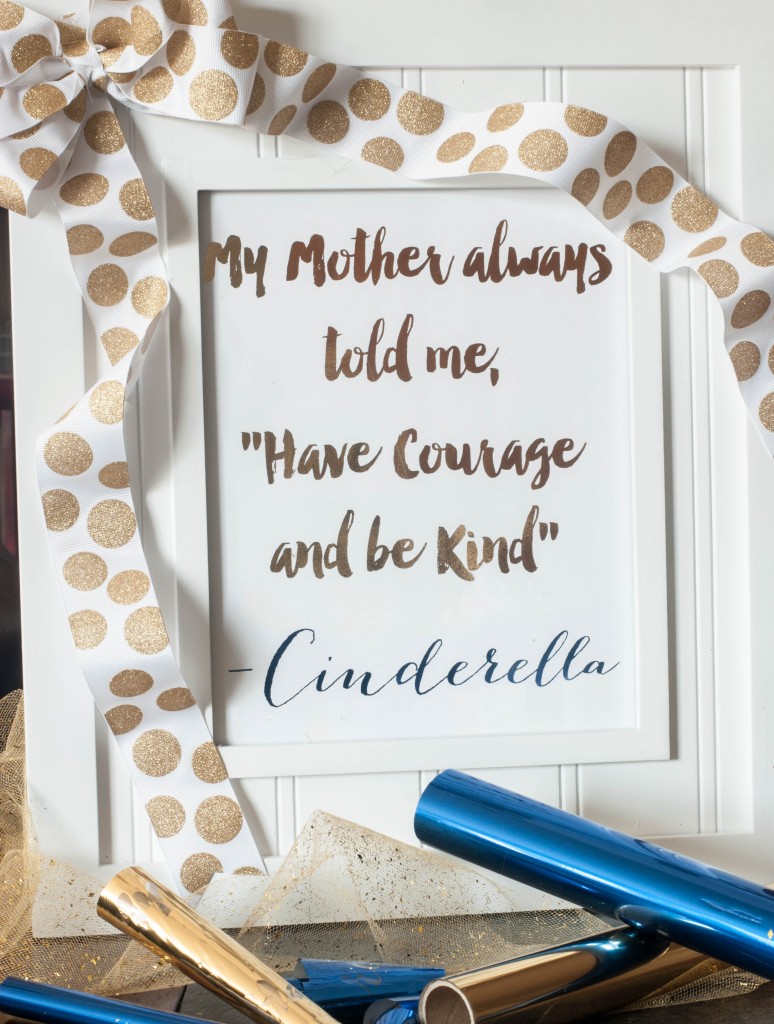 I AM IN LOVE! Is this just so cool, or what?
The colors that the foil comes in are rich and vibrant. Gah! Just look at these! I promise that you WILL find a color that will suit your decor.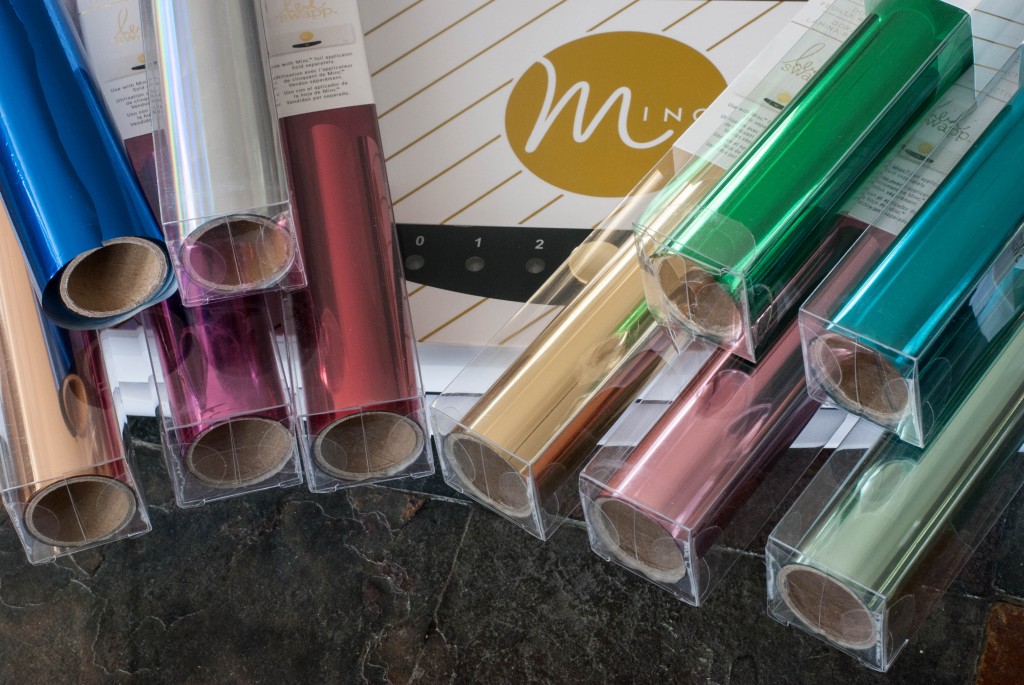 The 12″x10′ foil rolls are only $9.99 and other Heidi Swapp pre-printed accessories are from $2.99 to $12.99 so projects are very affordable.
Hmmm…what am I going to do with the other rolls of foil?
Well, you are just going to have to come back next month to see! I am going to post 5 more projects in the next five months. The possibilities are endless because this foil can be applied to something as thin as vellum but also as thick as chipboard.
And to make things even easier for YOU, click here for a copy of the Cinderella Quote Free Printable.
Print it off, then RUN to your local craft store for the Heidi Swapp Minc Foil Applicator and you're ready to go!
Can't wait to see you next month!