I have a very sweet daughter who doesn't like cake, hard to believe. I gave up trying to find a cake recipe that would change her mind, about a year ago I made this Moist Lemon Cake Recipe. She walked in the kitchen and asked "what is this"? Before I could answer she grabbed a fork and took a bite.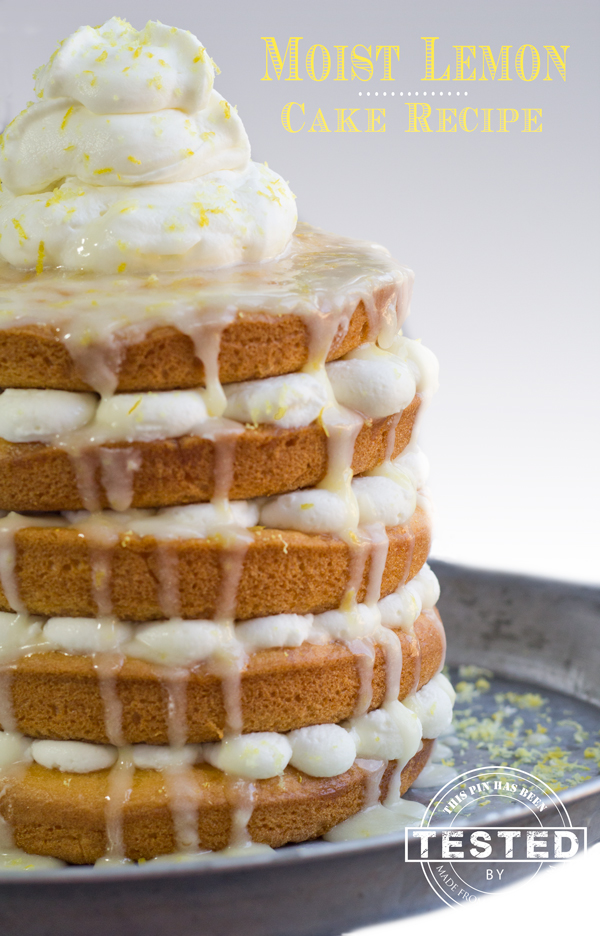 A large grin spread across her beautiful face, her eyes list up with surprise and she said "hey, this is really good". She took another bite and then cut a big piece to eat, it is now the only cake she will make and eat. If she comes home and smells cake she always asks "did you make the Moist Lemon Cake Recipe"?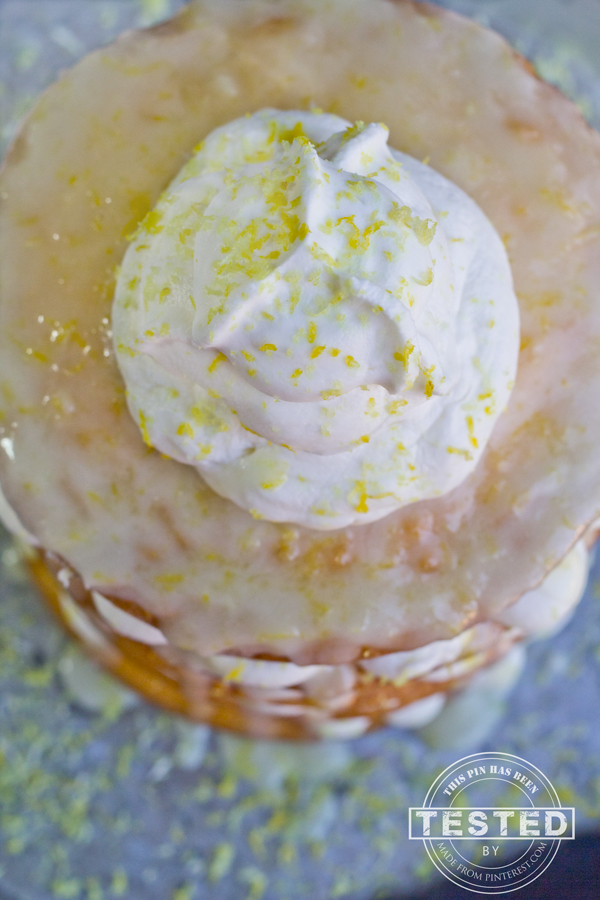 Lemon pudding provides lemon flavor and a fluffy moist texture. Poking holes in each layer of cake, pouring a sweet, tangy lemon glaze over each layer and allowing it to soak into each hole provides additional moisture and flavor.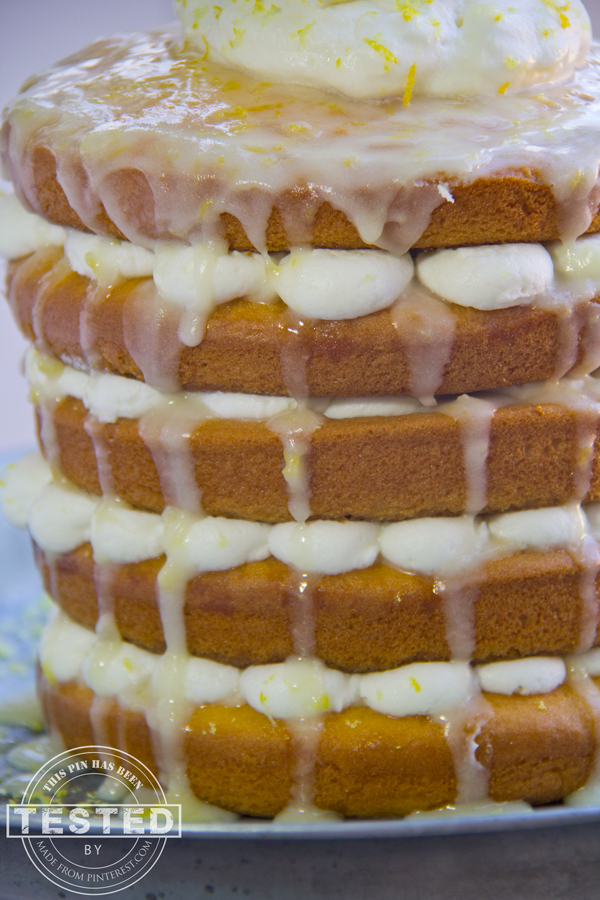 The fresh whip cream between each layer adds a rich creamy flavor.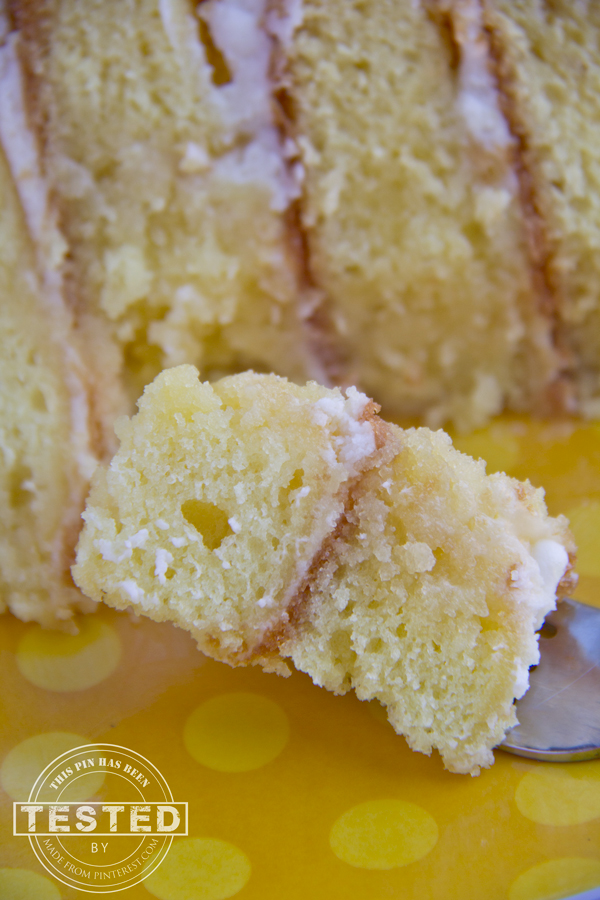 Usually we make Moist Lemon Cake in a 9×13 cake pan, recently purchased a fun five layer cake pan kit from Wilton. Now our Moist Lemon Cake tastes decadent and looks elegant!
This pin totally ROCKS!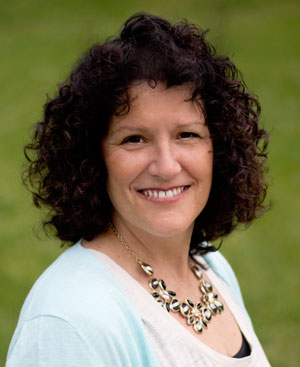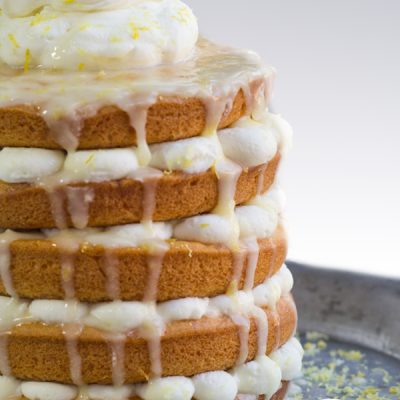 Moist Lemon Cake Recipe
Ingredients
1 18.25-

ounce

yellow cake mix I used a box of Betty Crocker's Gluten Free Cake Mix

1

3.4-ounce box lemon instant pudding

3/4

cup

milk

3/4

cup

vegetable oil

4

eggs

6

tablespoons

real butter

melted

6

tablespoons

fresh lemon juice

3

cups

powdered sugar

Prepared sweetened whip cream or whipped topping
Instructions
Preheat your oven to 350 degrees F. Coat a 9x13-inch pan, or 5 small round cake pans with non-stick cooking spray.


Do not follow the instructions on the cake or pudding boxes. Instead combine your cake mix, pudding, eggs, milk and oil. Beat 30 seconds on low speed, scrape edges of bowl well and beat an additional 2 minutes on medium-high speed.


Pour cake batter into desired cake pans and bake according to cake mix box instructions, increase baking time if needed, until a skewer inserted in cake comes out clean.


Just before the cake is finished baking make the glaze by combining the melted butter, fresh lemon juice and powdered sugar.


Remove cake from oven, use skewer or fork to poke holes all over each layer of cake. Pour glaze over the cake and allow to soak into the holes. Reserve a small amount of glaze to drizzle over the top of the cake and or individual pieces.


You can allow the cake to cool to room temperature or chill if desired. Serve with whip cream.
More yummy cake recipes!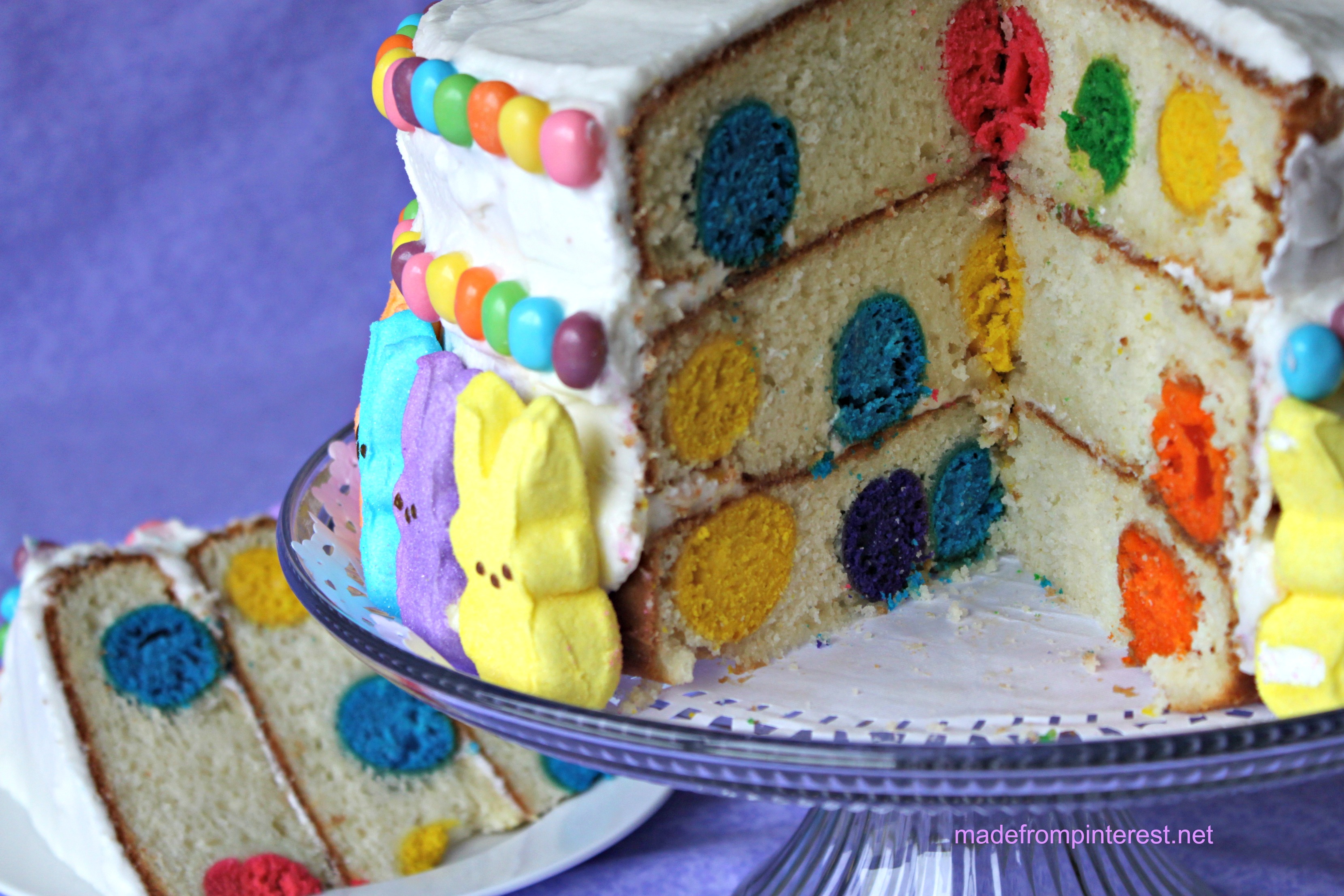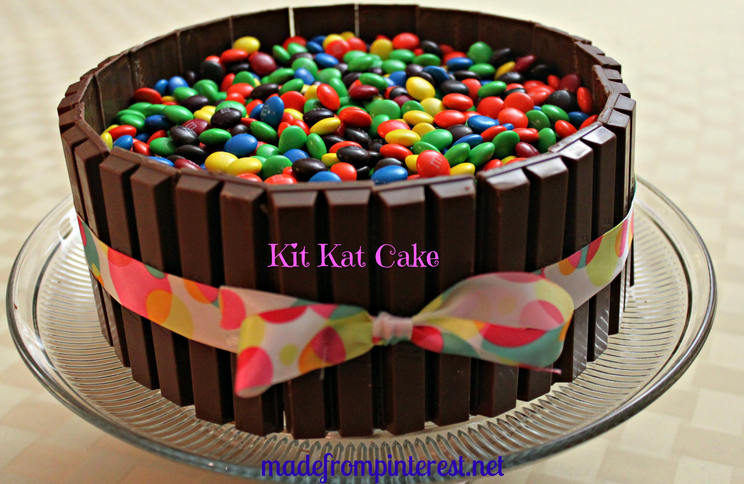 This awesome post has been shared with Homestories A to Z and Whipperberry.