I served Buckeye Candy Balls at a BBQ we had a few weeks ago. They were a huge hit and everyone was surprised to find out the crunchy texture came from adding Rice Krispies!
One of our friends at our BBQ has a darling 3 year old little boy. After eating 2 Buckeye Candy Balls his mom told him "no more"! Two just wasn't enough for for the little guy. He pulled every trick he could think of to have another one. Including standing right next to dessert table and giving us the cutest grin ever. It worked. We caved, gave him one more and moved the Buckeyes out of his range.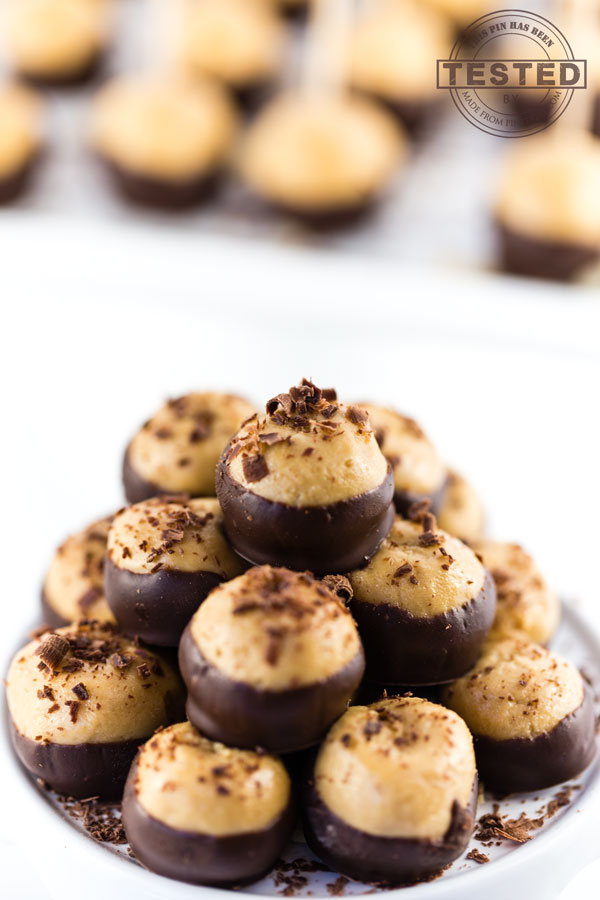 I am married to peanut butter chocolate addict! Give my hubby a choice of candy and he will choose a peanut butter chocolate combination every time. I decided to make some Buckeye Candy knowing he would love it. I chose this particular recipe from One Hundred Eggs because it includes Rice Krispies.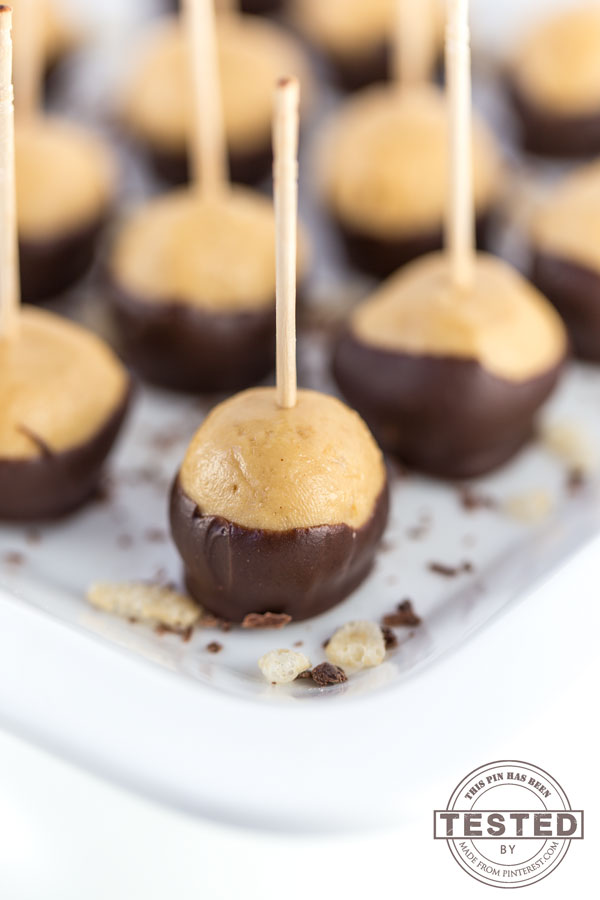 I'm a texture person when it comes to my treats and adding Rice Krispies makes these Buckeyes so much better!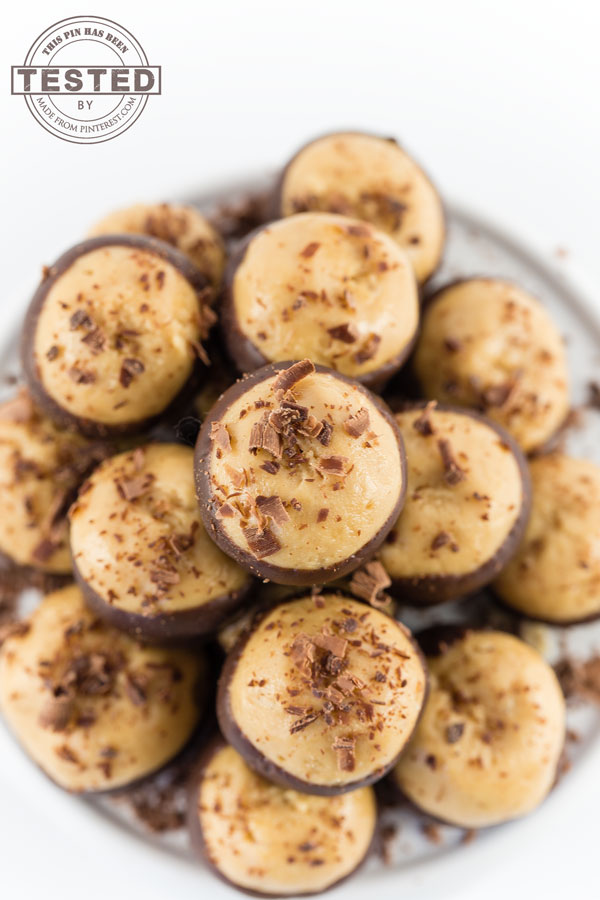 Enjoy!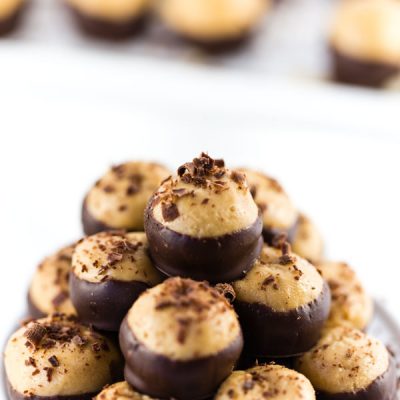 Buckeye Candy Balls
Ingredients
1/2

cup

unsalted butter

well softened

2

cups

smooth peanut butter

do nut use organic or natural

1

teaspoon

vanilla extract

1

16 ounce box powdered sugar

3

cups

puffed rice cereal

such as Rice Krispies (optional)

1

pound

coating chocolate

Directions:
Instructions
In a large mixing bowl cream the butter and peanut butter until smooth.


Add the powdered sugar and vanilla, mix well.


Add and mix the rice krispies to the peanut butter mixture.


Refrigerate for 1 hour.


Scoop 1 to 1 1/2 tsp of the peanut butter and form into balls.


Refrigerate of 15 minutes.


Dip peanut butter balls into melted chocolate and place on wax paper.


Chill until ready to serve.