How do you feel about Candy Corn? I have a love-hate relationship with it. I love it. Therefore, I eat too much of it and make myself sick. Every single time! Recognizing I have this problem, some years I force myself to stay away from it all together. This is not one of those years. I'm on vacation with my sisters in Boston having a blast. We stopped at Target to grab some bottled water…that's when I saw the extra large bag of Brach's Candy Corn. I tried to convince myself that I could show some restraint and ration my portions. FAIL!
When I found a recipe for candy corn filled cupcakes I knew I had to give them a try.
They are quick and easy to make. Follow the instructions from your choice of cake mix to make a batch of chocolate cupcakes. Allow cupcakes to cool completely to room temperature. Cut a funnel-shaped hole into the top of each cupcake. Fill the hole with a small amount of white frosting, then orange colored frosting and lastly yellowed colored frosting. Replace the top on the cupcake and frost as desired.
I made the mistake of not allowing my cupcakes to completely cool to room temperature, and then place them in the refrigerator for at least 1 hour before serving. When I sliced into the cupcakes the frosting was too soft, the three colors mixed together and didn't look like a big piece of upside down candy corn in the cupcake. It tasted great even though I didn't get the look I wanted.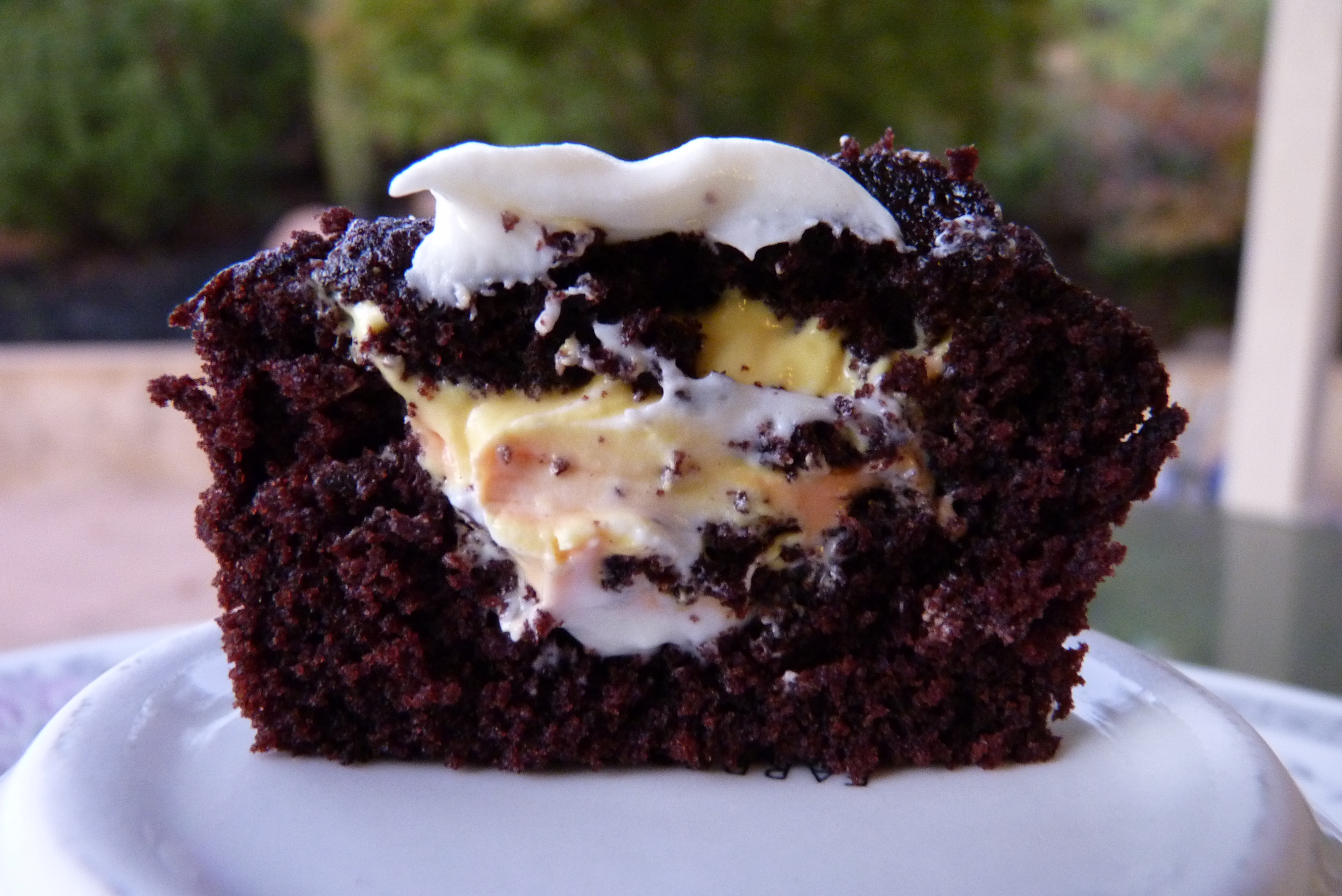 Lesson learned, next time I will follow the cooling process so I will end up with candy corn filled cupcakes!
I consoled myself by eating some more candy corn.
Happy Halloween!