In my last post I mentioned I was in Boston with my sisters. This is our first official bi-annual sister's retreat. We have talked about doing this for several years and finally got around to making the trip happen. We brought our darling mother (75) along with us.
We head home tomorrow afternoon after a week full of fun and food. So far we have seen the Old North Church, Faneuil Hall, Old State House, State House, MIT, USS Constitution, Beacon Hill, Salem and Little Italy. We all agree that we have "eaten" our way through this trip. If you are ever in Little Italy don't miss "Mike's Pastry Shop"! The cannoli's and macaroon's are to die for! We found a bread bakery down an alley and all they make is artisan bread from 6am to 12am! We thought we had died and gone to heaven!
The day we found the bakery we had eaten a "big" italian late lunch. What's a girl(s) to do for dinner"? Buy a loaf of artisan bread from the bakery and butter from the corner market. On the way home to the hotel, get a gelato and then come back to the hotel. In your hotel room have bread and butter for the rest of "dinner". This is what you do when your wonderful husband and darling children are no where to be seen! Boston is a wonderful city, but it is not the location that makes this trip special. It is all about family….let me explain.
If there is one thing my sister's and I know how to do well it is to have fun with each other anywhere, anytime. When we laugh it is not the "normal" kind of laugh, it is the "throw your head back, mouth wide open, loud till you cry" kind of laugh. It is this crazy sense of humor that has gotten us through trials such as breast cancer, meningitis, lost pregnancy and the passing away of our father to cancer ….. I'm not sure what I did to deserve these amazing women in my life, I only know it must have been something truly amazing to earn the honor of having them for sisters and such a wonderful mother.
Today is our last day in Boston, I thought it would be fun to share a few pictures of our "escapades" with you. Monday we will be back on "schedule" with something new we tried from Pinterest. In the meantime……..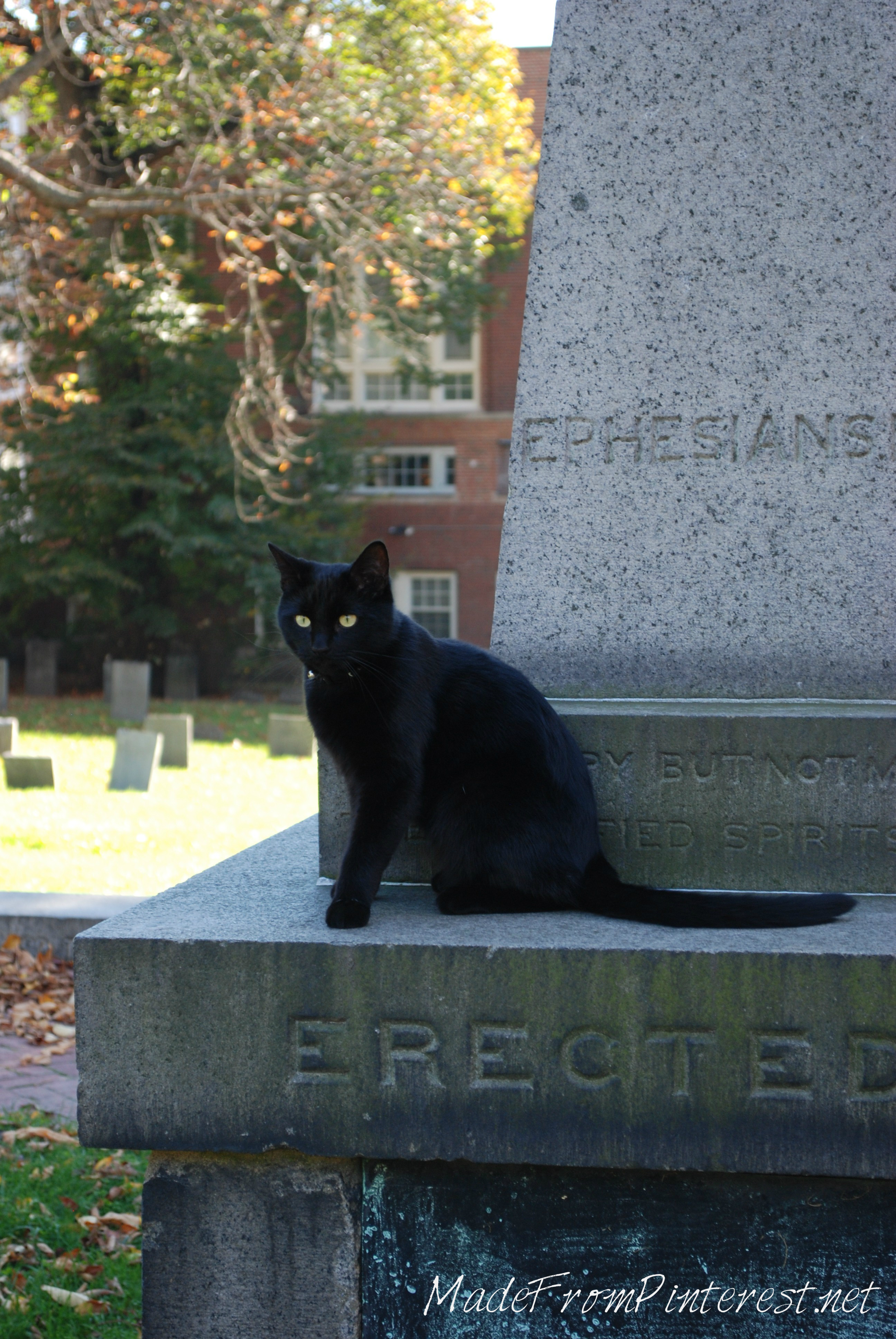 On our way to the Old North Church we walked by this cemetery and there sits this beautiful black cat. Really? A black cat in the cemetery right before Halloween, love it!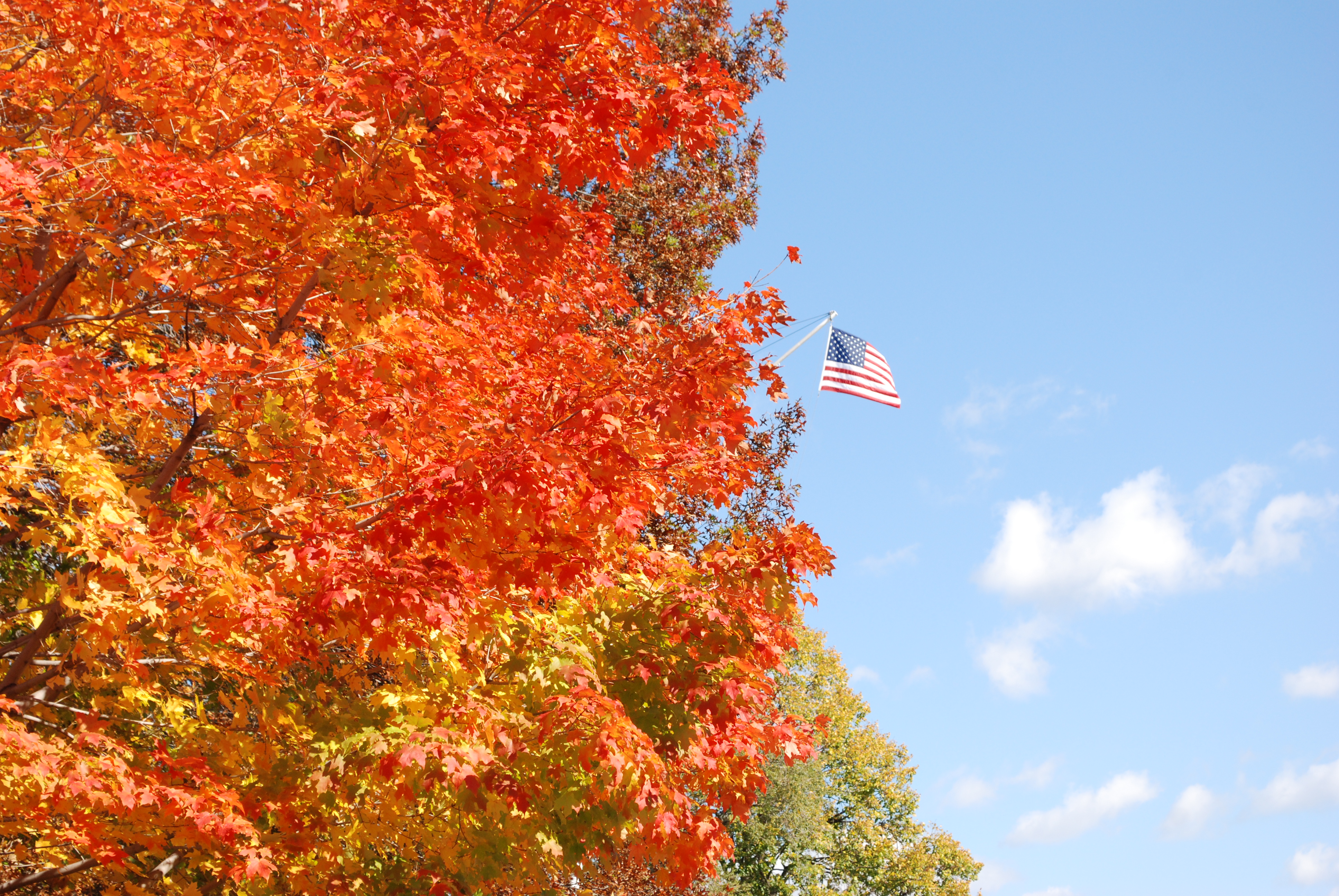 Debbie took this while we were walking to see the USS Constitution. Love the fall colors with the flag off to the side.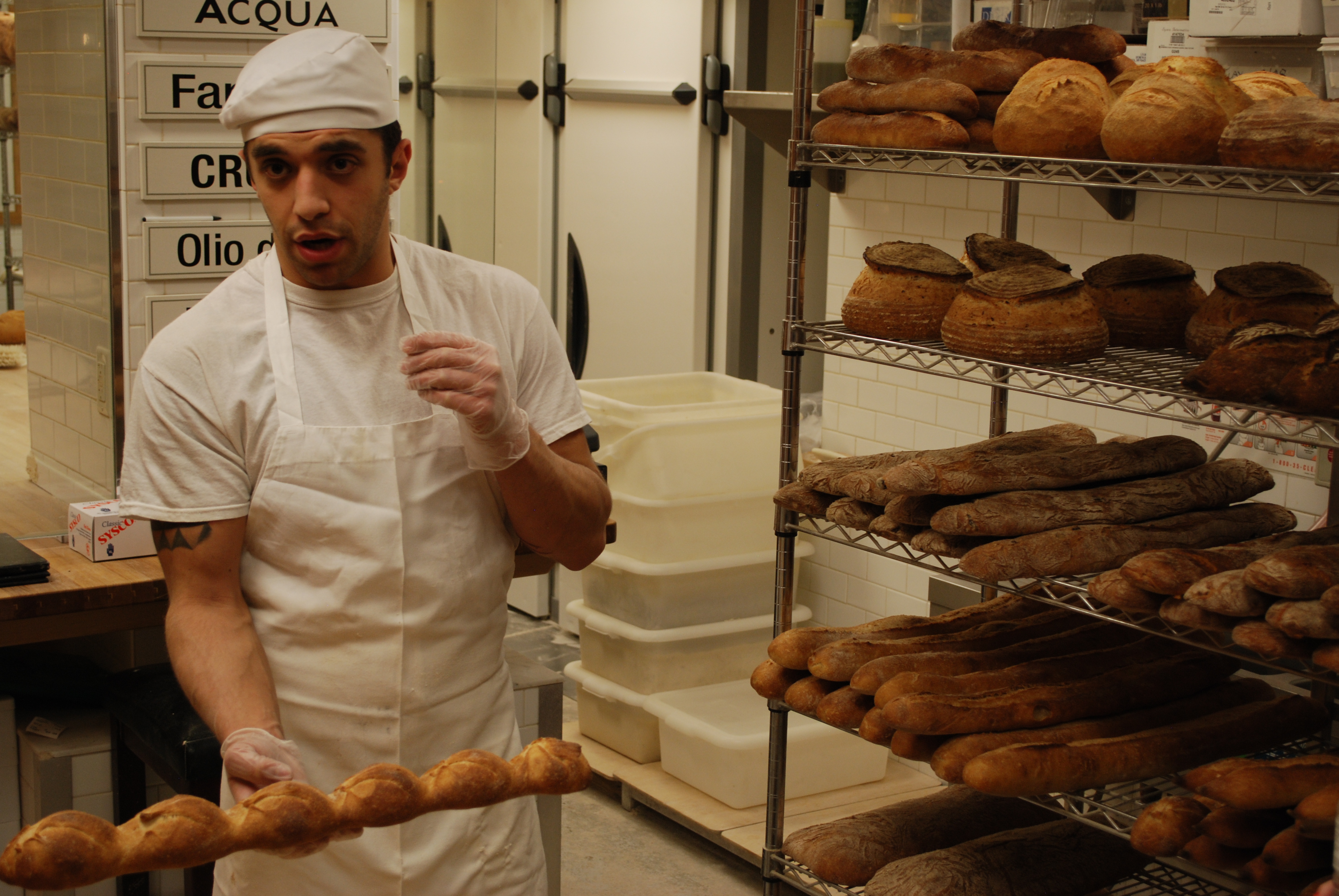 The "baker" explained what every loaf of bread was and what specialty flours were used to make it. Amazing! We are going back tomorrow so we can each purchase a loaf to take home and share it with our families.
Below is Debbie in front of a ginormous piece of Kraft Mac & Cheese. Yes, Kraft Mac & Cheese is a fav on our family!