Do you need a quick Halloween decoration idea? I know that there are only a few days left before Halloween but there is still time to make these great spooky specimens in a jar that I pinned from webecoist.com.
They are super easy and super fast. Here is what you will need:
Quart mason jars
Printed laser jet faces from your computer (I just googled "scary face"and there was plenty to choose from!) Regular paper doesn't work quite as well as the ink sometimes will bleed off. A higher quality paper will work better.
Water, scissors and fake hair. I got mine at a Halloween Makeup store. It comes in a braid, like below, and you just cut the string to unravel the hair.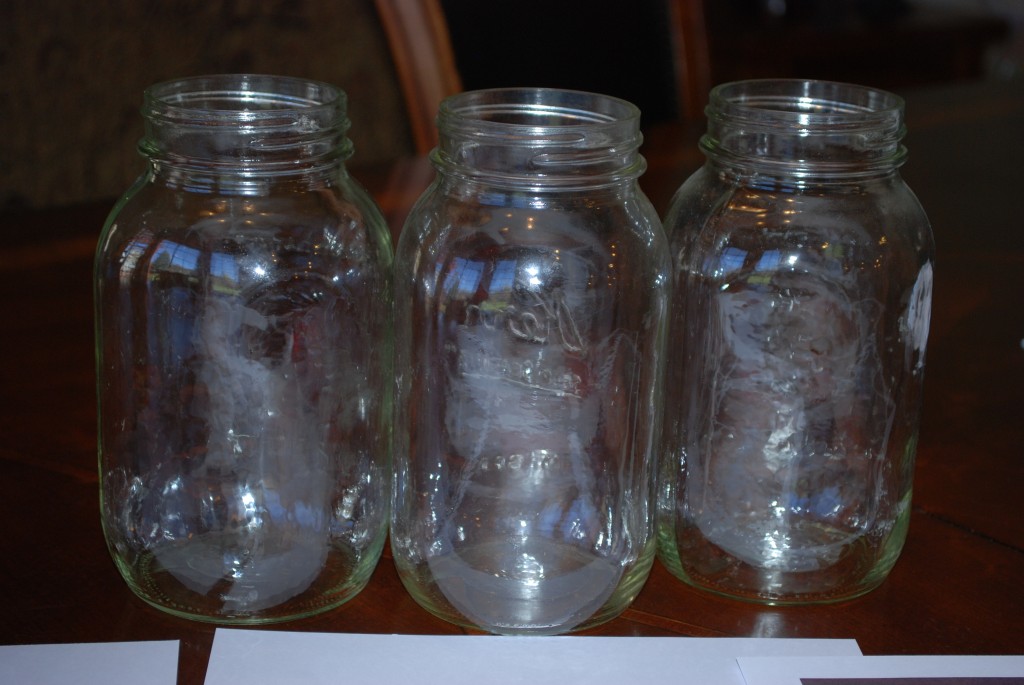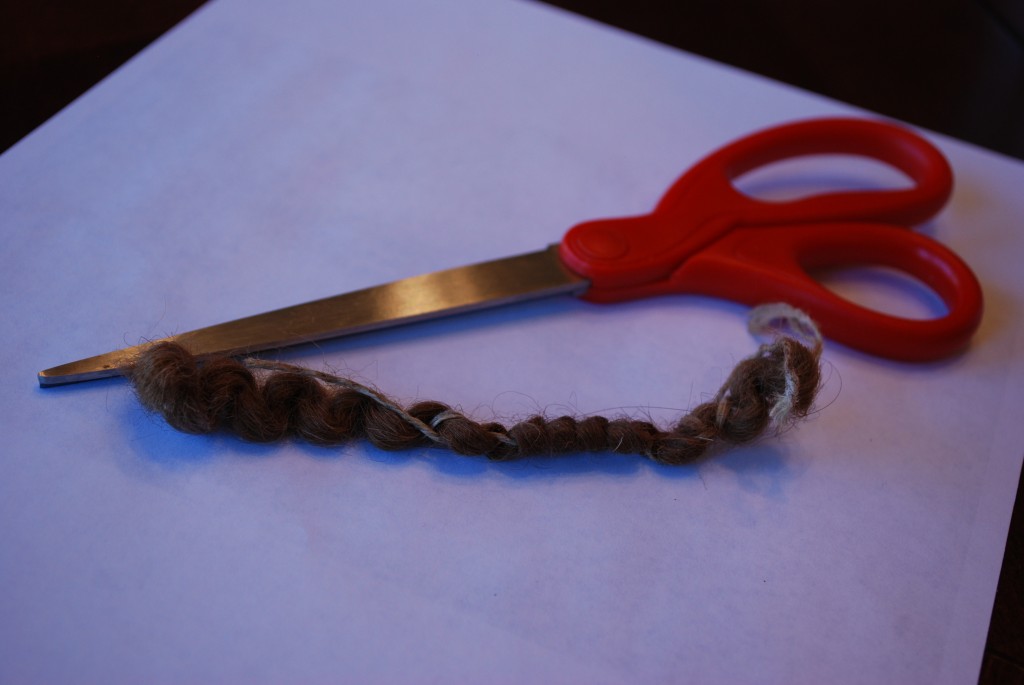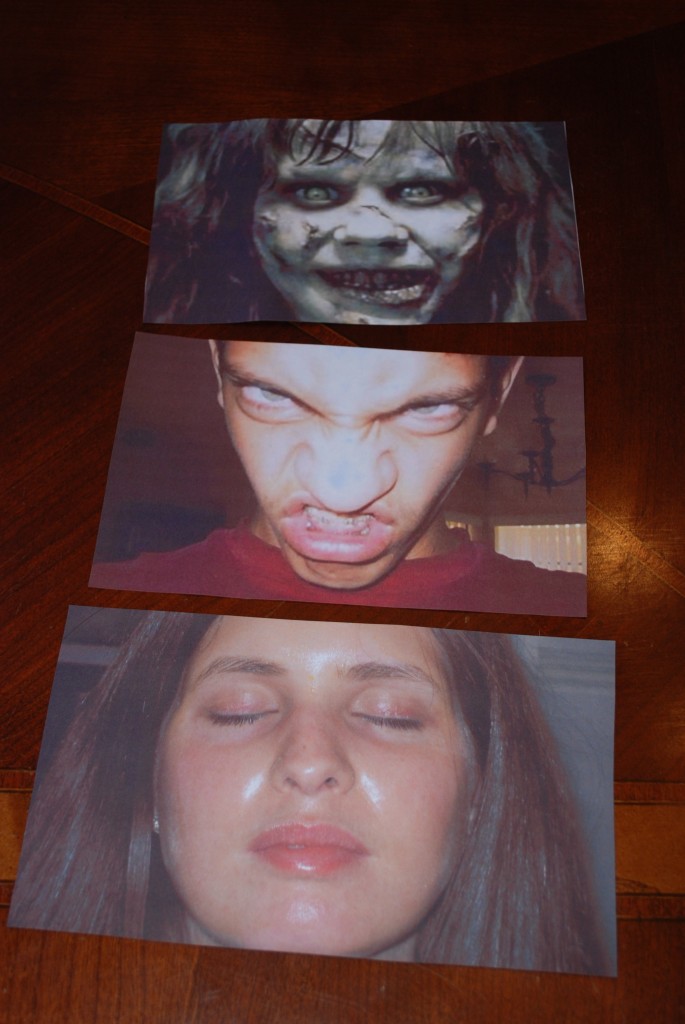 This last picture doesn't look super scary but with her eyes closed, I thought that once I put the picture in a jar that she would look dead and it worked out great!
I cut my faces to 4 1/2 inches tall to just the regular size of an 8 1/2 inch wide paper. That was perfect to fit inside the quart mason jar.
Here they are all loaded in without the water yet: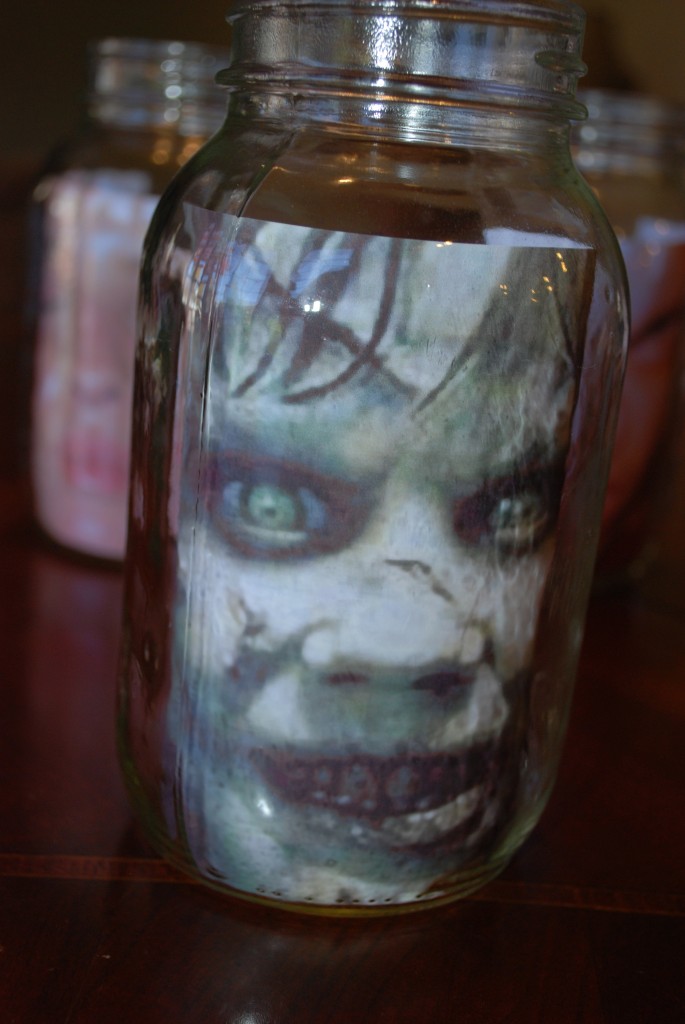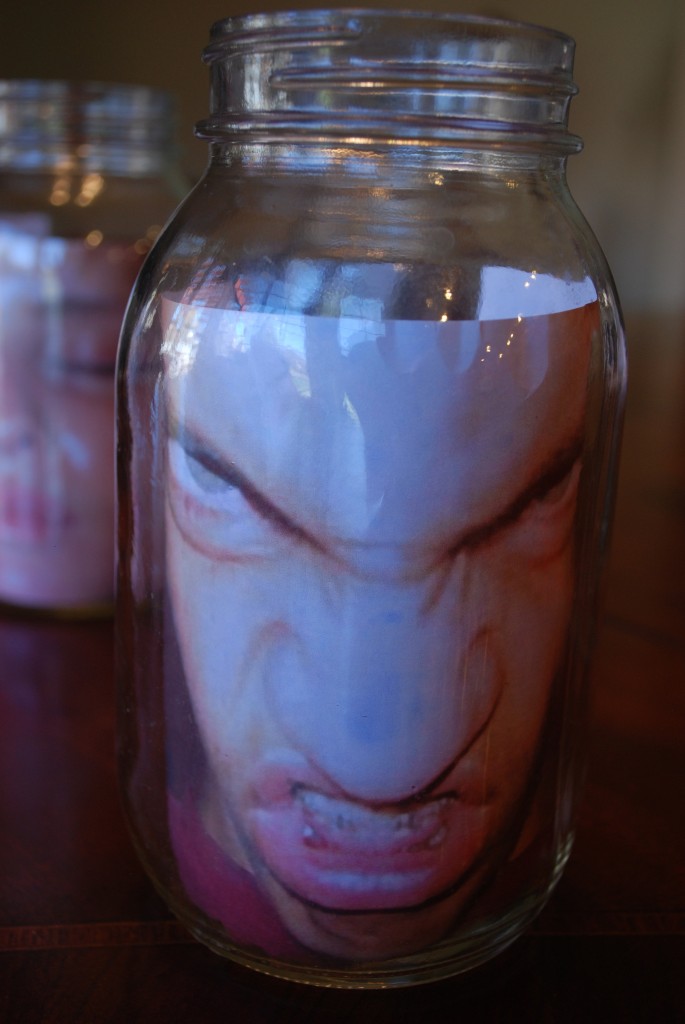 Now all you have to do is pour your water in. In one of the jars, I added just a tad bit of green food coloring for some added effect. After the water has settled, put your hair in and get it good and wet. Then position the hair in front of the forehead as desired: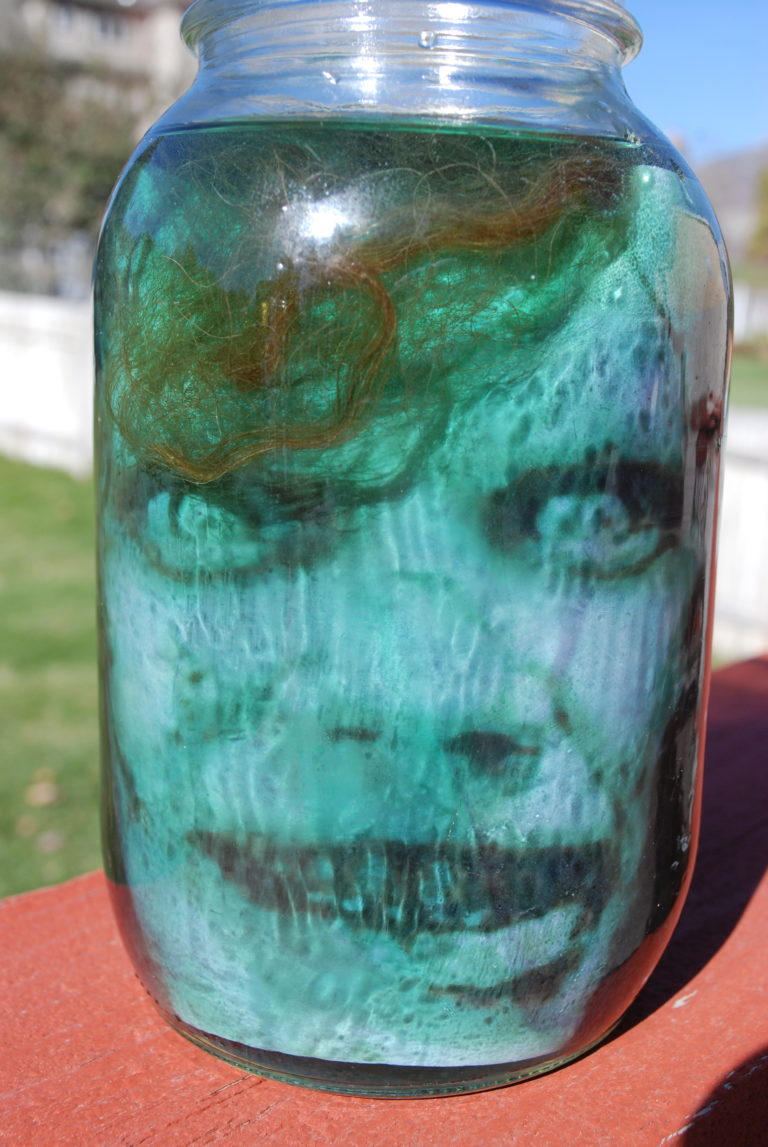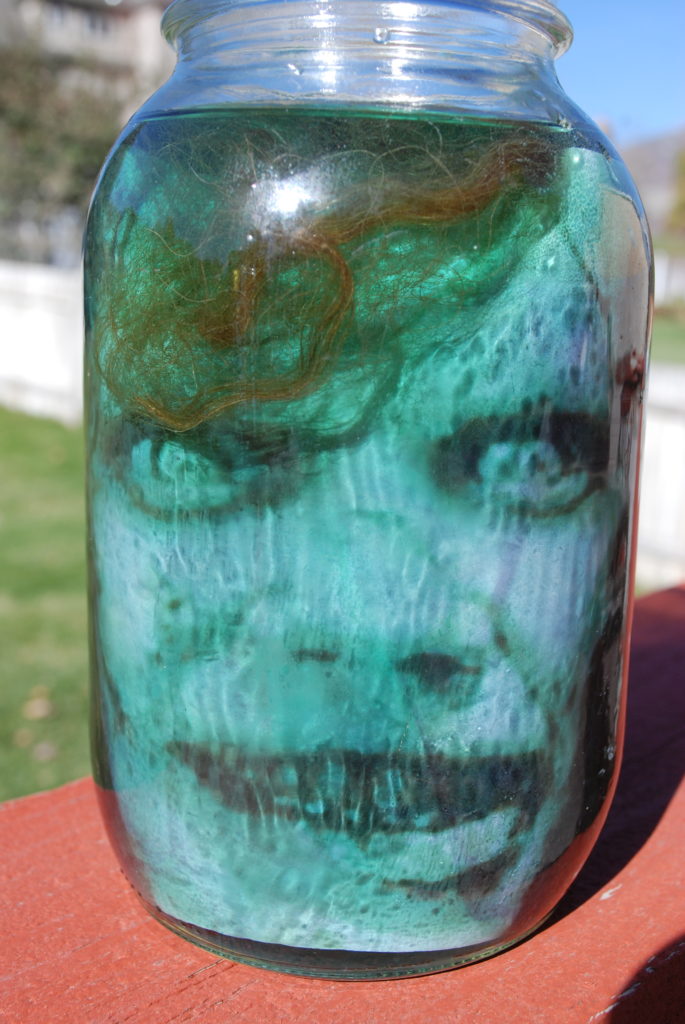 Doesn't the hair just make it look so creepy? I loved it. After I made this, I was thinking that instead of printing something yourself, that you could also use a picture from a magazine. Note for next year.
Here was the worst part of making this project:
I can NEVER and I mean, NEVER use food coloring without getting it all over myself: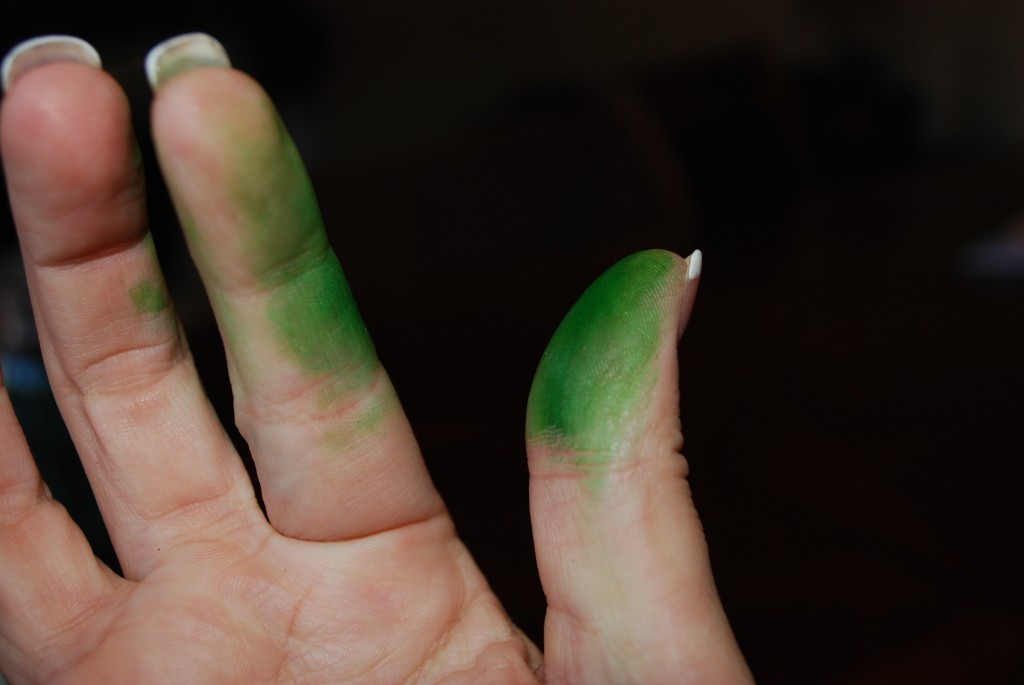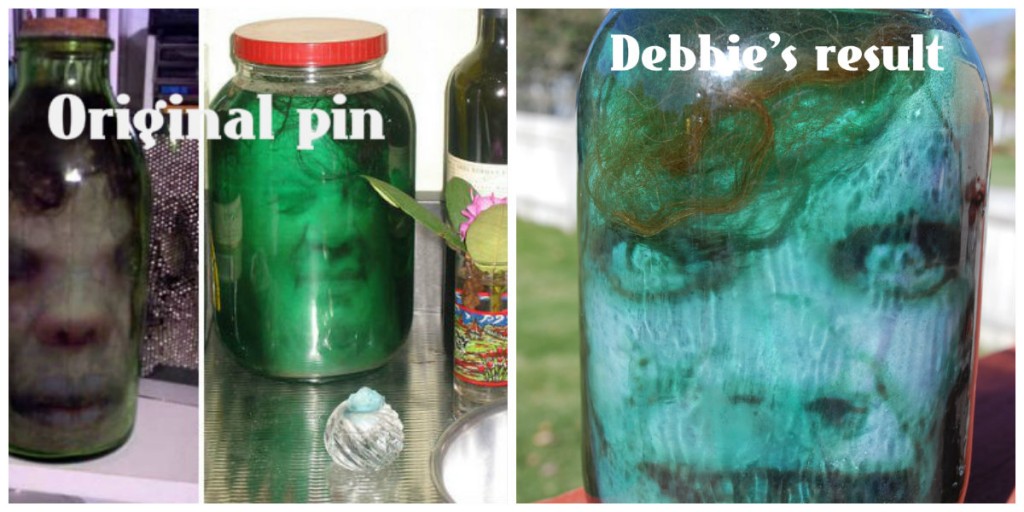 Even with green fingers, I am happy to report that This Pin Rocks!