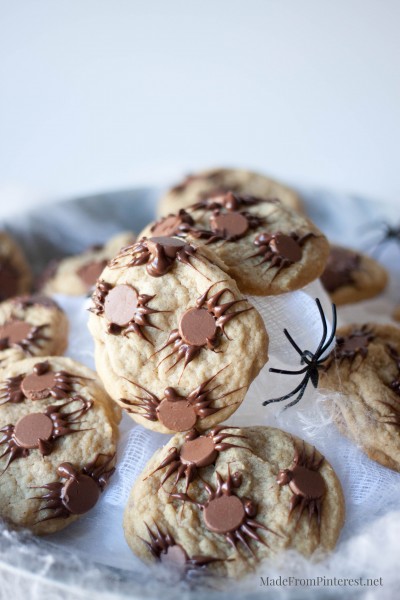 Everyone has an opinion about what makes a perfect chocolate chip cookie recipe. I am no exception. A few years ago, we three sisters were on vacation with our mom. We were playing a game called favorites, where one person would pick a category, like…cars, and then the we would try and guess each others favorite in that category. Debbie picked desserts and they were trying to guess my favorite. I kind of have a reputation for being a food snob (I once grossed out because Debbie was using a type of canned tuna that I consider on par with cat food. I shamed her so bad, she hasn't used it since.), so they were guessing all kinds of gourmet things and asking yes or no questions like, "Is it French?" or "Does it have an ingredient in it that I can't spell?".
To make Chocolate Chip Spider Cookies, reserve half of the chips. Then poke them upside down into the cookie dough ball. That round little bottom will be the body of your spider. I used Ghirardelli chips because they are a little bit bigger and I thought that would make a more impressive spider.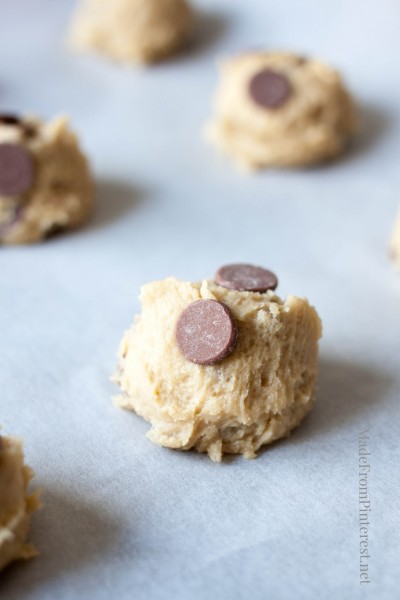 They never did guess. In the end, I had to tell them. I love chocolate chip cookies! It is hard for me to have them around, because I love them so much! In fact, I don't think I have ever met a chocolate chip cookie I didn't like. That being said, there are some things that make some recipes preferable to others. It's just my opinion, but I like mine to have a bit of a caramel flavor, I like milk chocolate chips over semi-sweet, I like a cookie that holds its shape and does not have too much spread, stays soft after completely cooled, is tender, but doesn't fall apart, and the dough has to be fabulous too, because eating dough is just part of the fun!
Once your cookies are cooled, melt some semi-sweet chocolate and put it into a piping bag with a plain tip or a ziplock bag with a little snip out of the corner. I know I said I prefer milk chocolate chips, and I do, but for melting, semi-sweet is the way to go. Starting against the side of the chip, squeeze a little chocolate and then pull away, letting the chocolate trail off. This creates the thin spider legs. Then squeeze a ball of chocolate for the head. Allow chocolate to harden and your spooky Chocolate Chip Spider Cookies are ready to go.
Quite some time ago, my lovely sisters had a bake off of sorts. They each felt they had the perfect chocolate chip cookie recipe and put it to you, our dear readers, to test the two recipes and share which one you thought was best. Debbie's were Wicked Good Chocolate Chip Cookies and Tracy's were Righteous Chocolate Chip Cookies. The competition became fierce and I dared not enter the ring.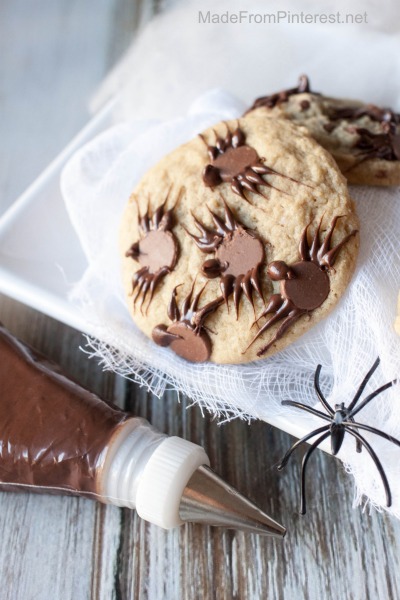 Even now, I am not saying mine are the best. But, they are my favorite. I have been tweaking and reworking this recipe to my liking for years. You can use your own favorite recipe. This post is really about the spiders. I immediately wanted to make them when I saw the pin from Hungry Happenings. I just get sidetracked because I am so passionate about chocolate chip cookies.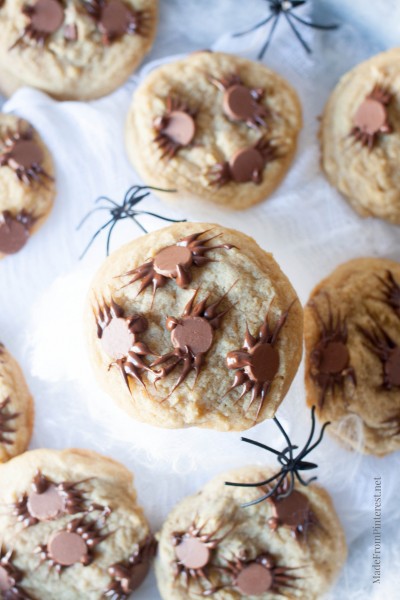 For me, the genius of adding spiders to chocolate chip cookies is that I don't normally get to eat chocolate chip cookies for Halloween. And I bet you can already tell that for me, any excuse will do!
So of course, this pin rocks!
I am including my favorite recipe for chocolate chip cookies. I hope you enjoy them. Let me know if you do! But if you don't, I don't want to hear about it. Nor do I want you to tell me or my sisters you like theirs better. Just keep it to yourself and make whatever recipe you like. 🙂 Wink, wink!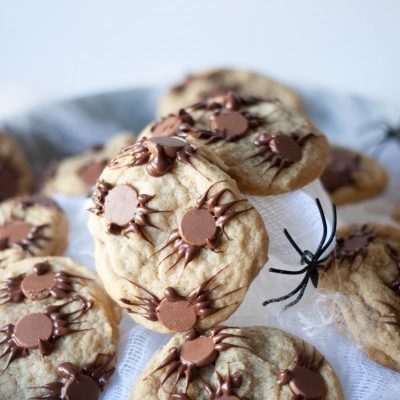 Chocolate Chip Spider Cookies
This is my personal favorite Chocolate Chip Cookie Recipe. I hope you like it!
Ingredients
2

sticks or 1/2 lb softened butter. - I never think far enough ahead to leave my butter out to soften. I put the two sticks in my microwave on 30% power for 30 seconds and it works for me. Make sure the butter is softened or it affects texture.

3/4

cup

white sugar

1/2

cup

light brown sugar

1/2

cup

dark brown sugar

1

Tablespoon

vanilla

1

teaspoon

water

2

eggs

3/4

teaspoon

salt

1

teaspoon

baking soda

3 1/2

cups

flour

1

bag of semi-sweet or milk chocolate chocolate chips - if you are making spiders put half the chips in the dough and save half for spider bodies.
Instructions
Preheat oven to 325°. Cream butter, white and brown sugars.

Beat in vanilla, water and eggs.

Combine dry ingredients and add slowly to butter mixture.

Fold in chocolate chips.

Use a medium cookie scoop to shape dough into balls and place on a parchment paper or Silpat lined baking sheet.

Bake for 12 minutes at 325°.

- If making spiders, put in half the chocolate chips in dough and the other half pressed in upside down to each cookie dough ball. Bake as usual. When cooled, melt about a cup of semi-sweet chocolate (not milk chocolate!) and put into a pastry bag with a plain tip or a ziploc bag with the tip of a corner cut off. Pipe chocolate near the body and pull a way trailing the chocolate to make the spider legs. Pipe a small circle for the head. Allow the chocolate to harden before storing and serving.
Notes
I used Ghirardelli chocolate chips because they are a little bigger and I thought that would make a more impressive spider. But, any brand chip will do.
Check out these recent recipes that have been very popular: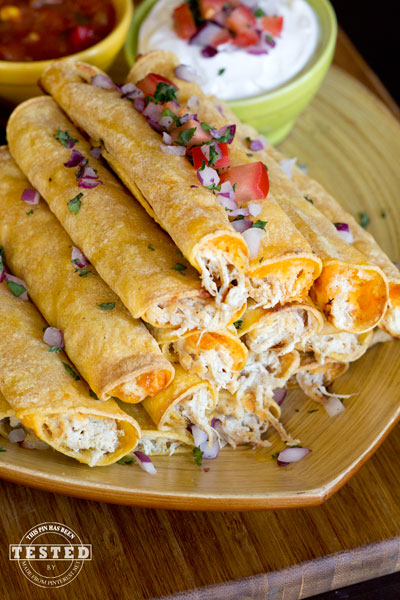 White Trash Bars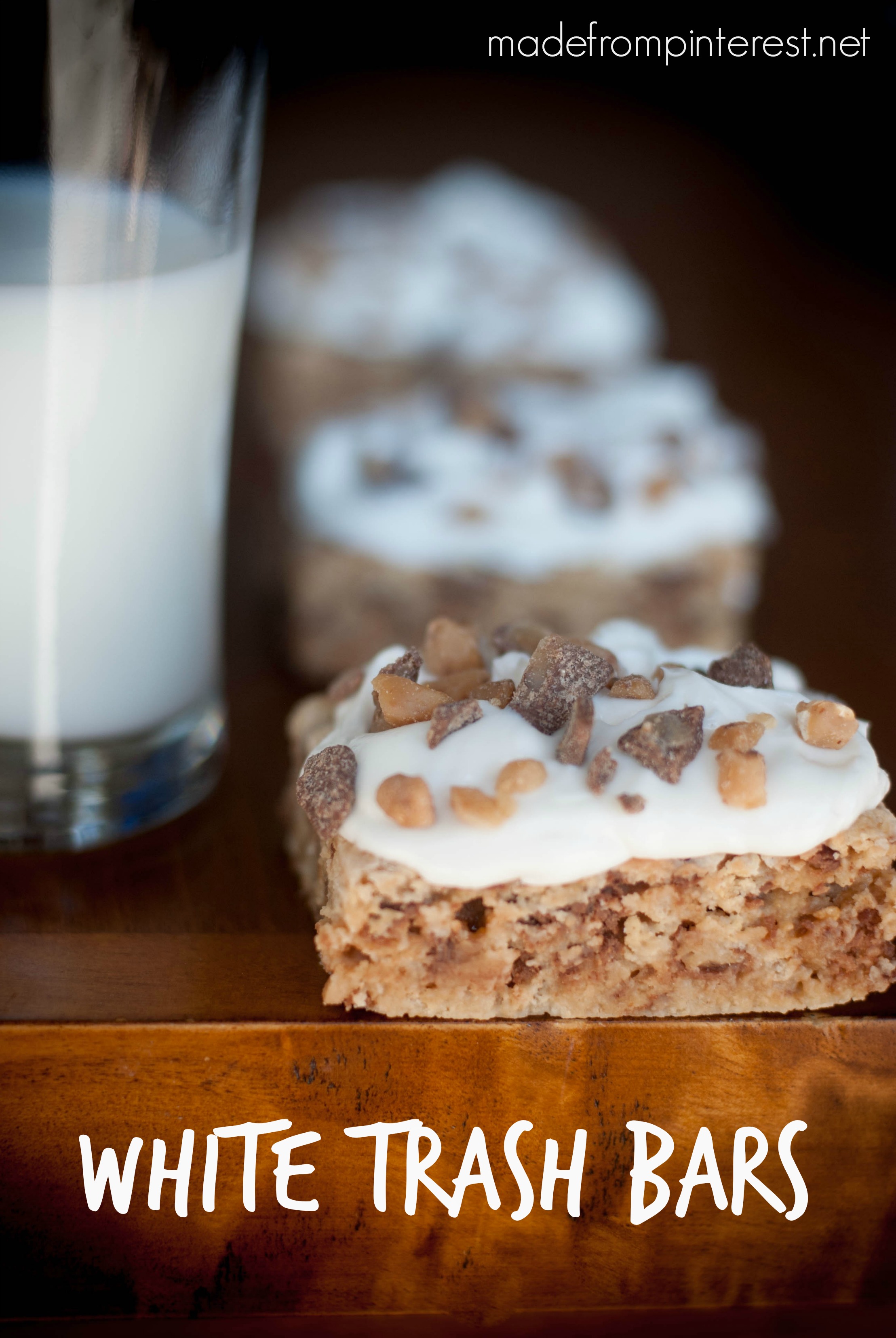 Two Two Easy Peach Cobbler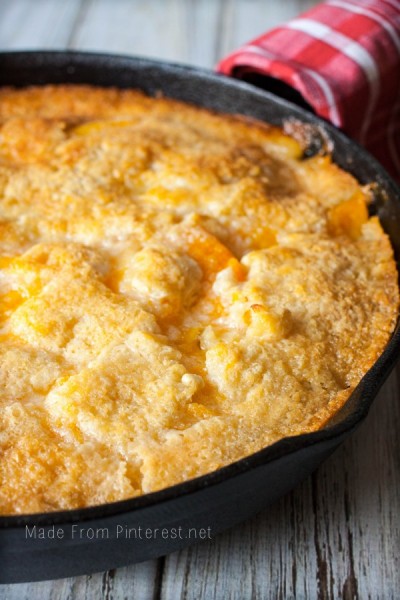 This awesome post has been shared with: Living Well Spending Less and Skip to My Lou