I know it's a little early to be thinking about Halloween Decorations. The calendar says the first day of fall is September 23rd but the temperatures where I live are still in the high 80's. I'm ready for fall soups & stews, crisp fall weather, fall colored leaves, wearing sweaters/scarves and enjoying pumpkin goodies of every sort.
When September 1st rolls around I can't help myself, I start thinking about Halloween…. and….. Halloween decorations, DIY crafts, delicious fall recipes and creepy Halloween recipes. How can you pass on something as fun as Bloody Shirley Temples?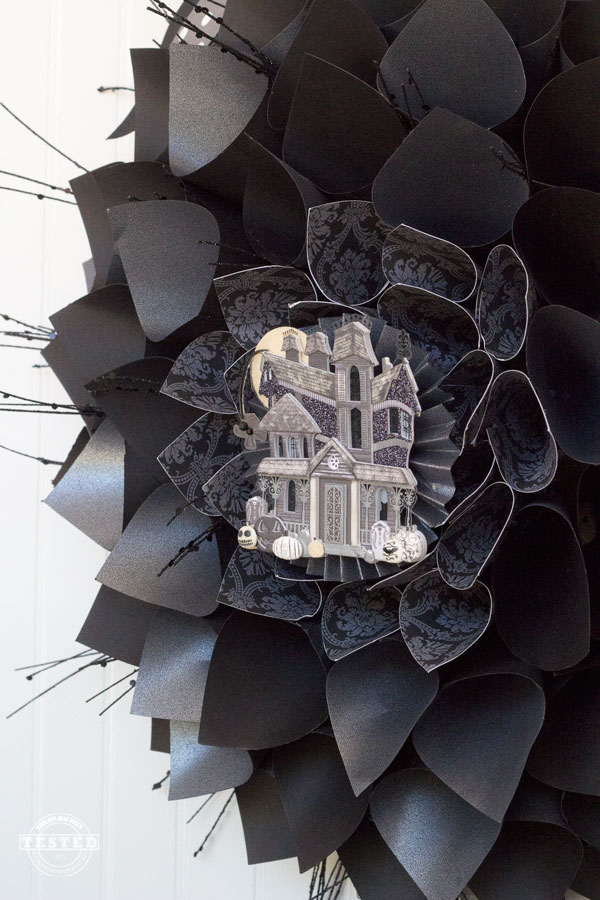 Truth is Halloween is one of my favorite holidays! I try each year not to get my fall/Halloween decorations out too early. More than once I have been told it is ridiculous to get them down from the attic before the official first day of fall. I knew I was in trouble when I found this beautiful black wreath made by Marie at Blooming Homestead. I immediately made my supply list and was out the door to the craft store.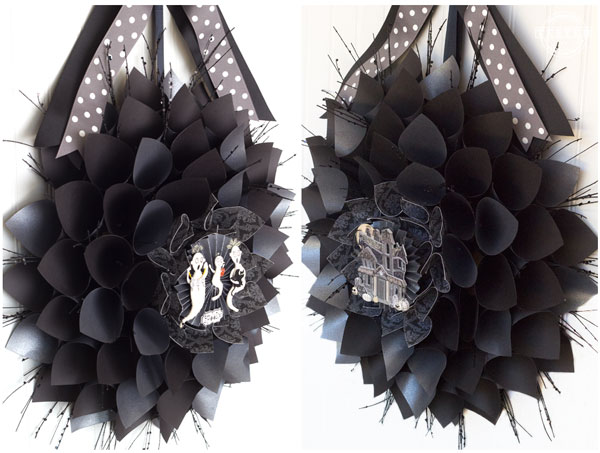 I used three different scrapbook papers for my wreath, black textured matte, shiny silver/black and a grey/black floral print. When I found the darling ghost family and Halloween house for the center of my wreath I had a hard time deciding which one to use, so I did the sensible thing and bought them both. I love how changing the center of the wreath gives it a different feel and look.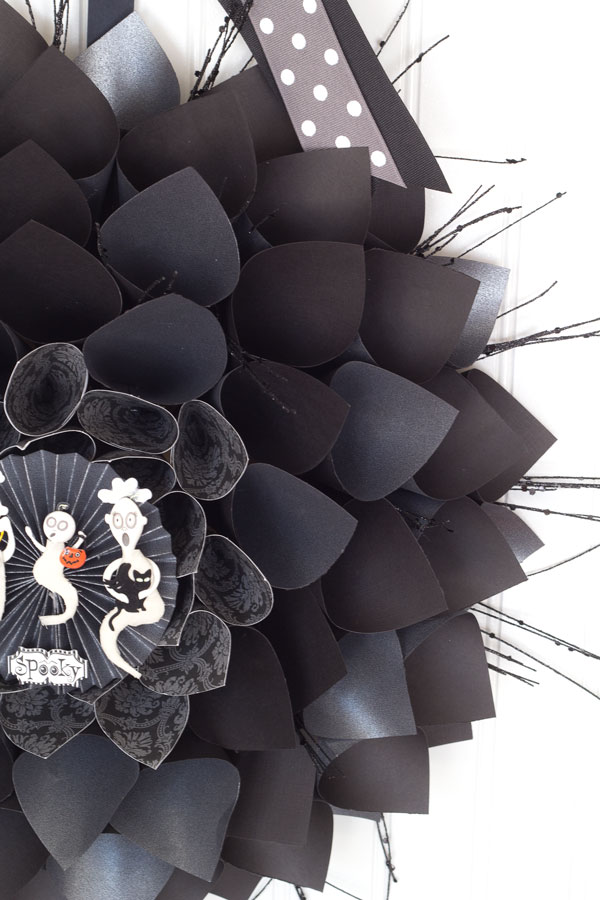 It took me about 2.5 hours to complete my wreath, head on over to Blooming Homestead and follow Marie's excellent detailed tutorial and video to make one of your own. Make sure to check out how she used this same pattern to make a beautiful spring and 4th of July wreath. The cost of my wreath was about $13.99, creating something this beautiful for such a low price can only mean one thing….
This Pin Totally Rocks!
Thank you Melanie for letting us "haunt" you and your readers this month!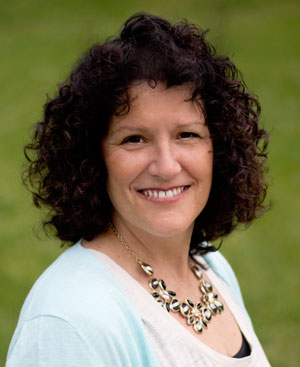 Here are a few fun and scary Halloween ideas for you!
Click on the pictures to be taken to the post!
This awesome post has been shared with: Living Well Spending Less, Skip to My Lou, and Home Stories A to Z