It's no surprise that my favorite cookie is an Oreo! I have made three desserts that I pinned from Pinterest that are Oreo desserts… Oreo Cookie Cake, Oreo Cream Cheese Popsicles and Oreo Layer Cake! Now I can add one more to the list with these Chocolate Dipped Oreos that I pinned and was inspired by Your Homebased Mom. If you haven't seen her blog yet, go check her out because you are in for a treat!
You are also in for a treat today with these Chocolate Dipped Oreos!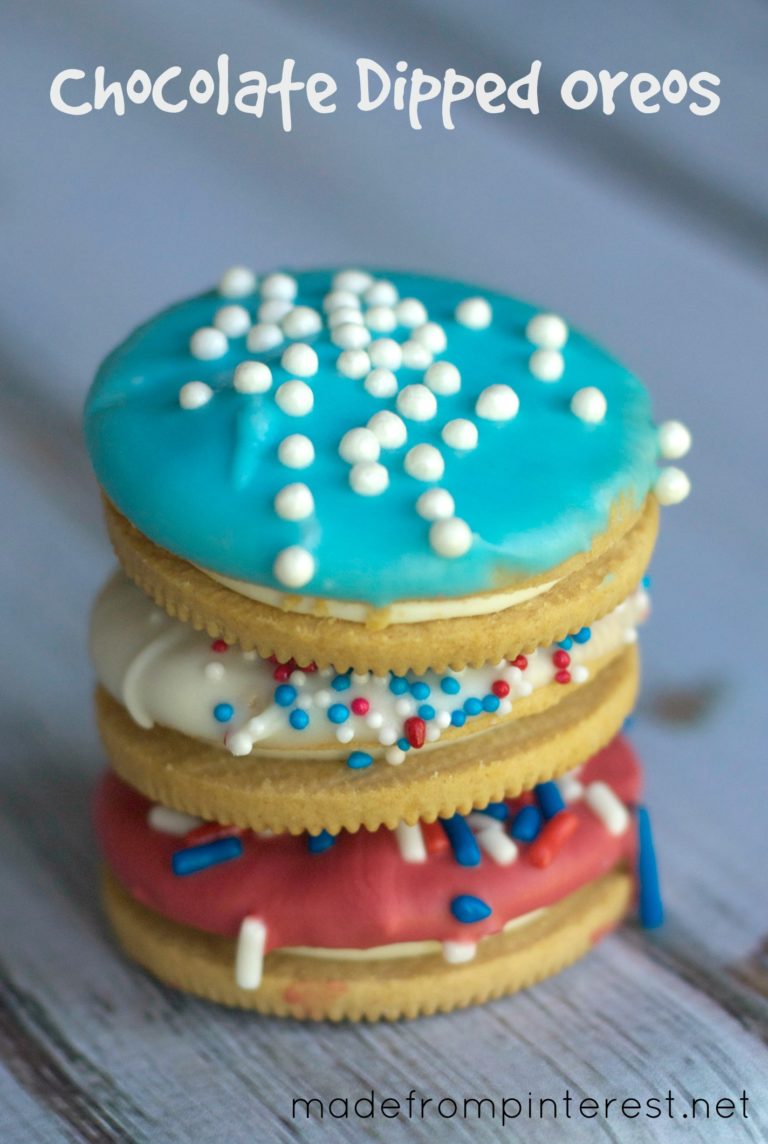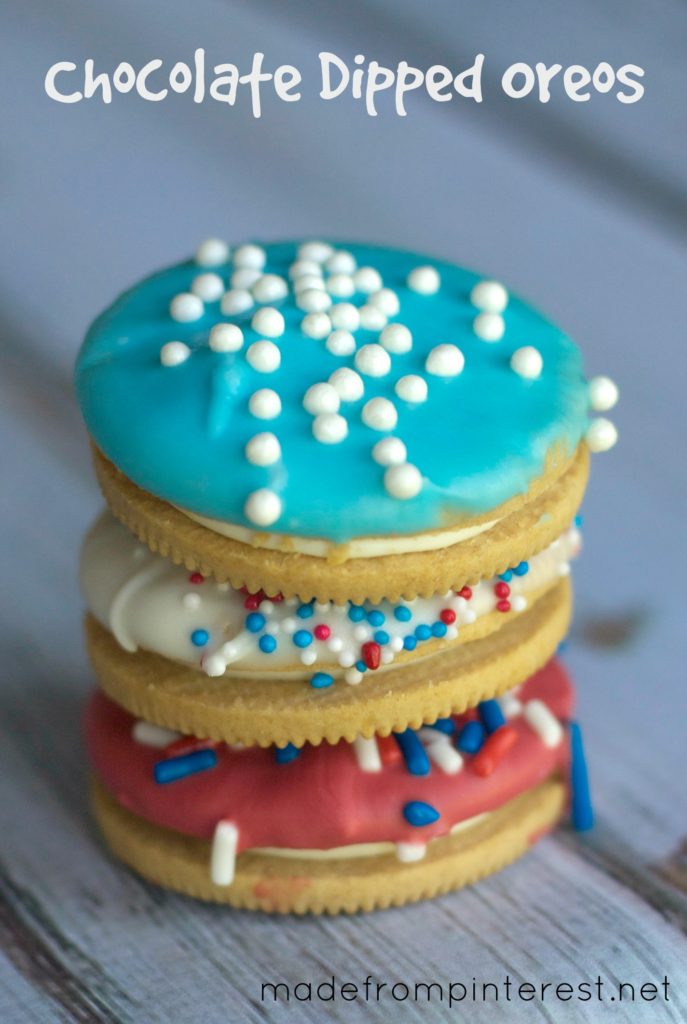 Super easy to make, just get yourself some colored dipping chocolate or some candy melts, some sprinkles and obviously…..some OREO cookies! I used both regular Oreos and the Golden Oreos.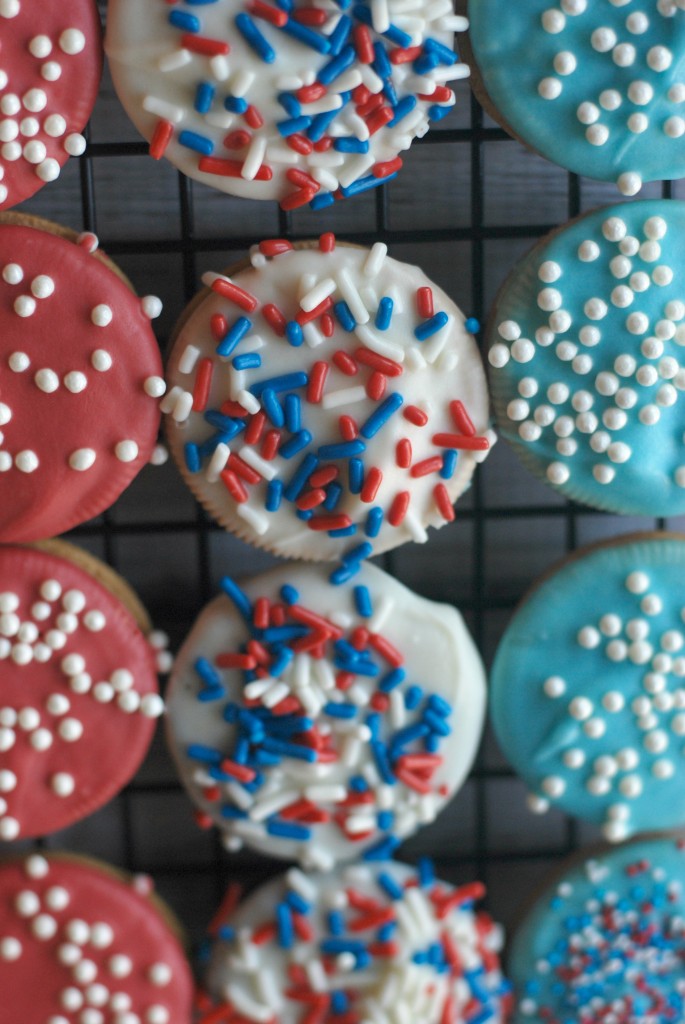 Melt your chocolate or candy melts in a shallow bowl. That makes dipping the Oreos a little easier and then dip just the tops of the Oreos into your chocolate.
Sprinkle with your desired sprinkles but do it quickly while the chocolate is still melty so that they will stick well. Then, let cool! It doesn't take long.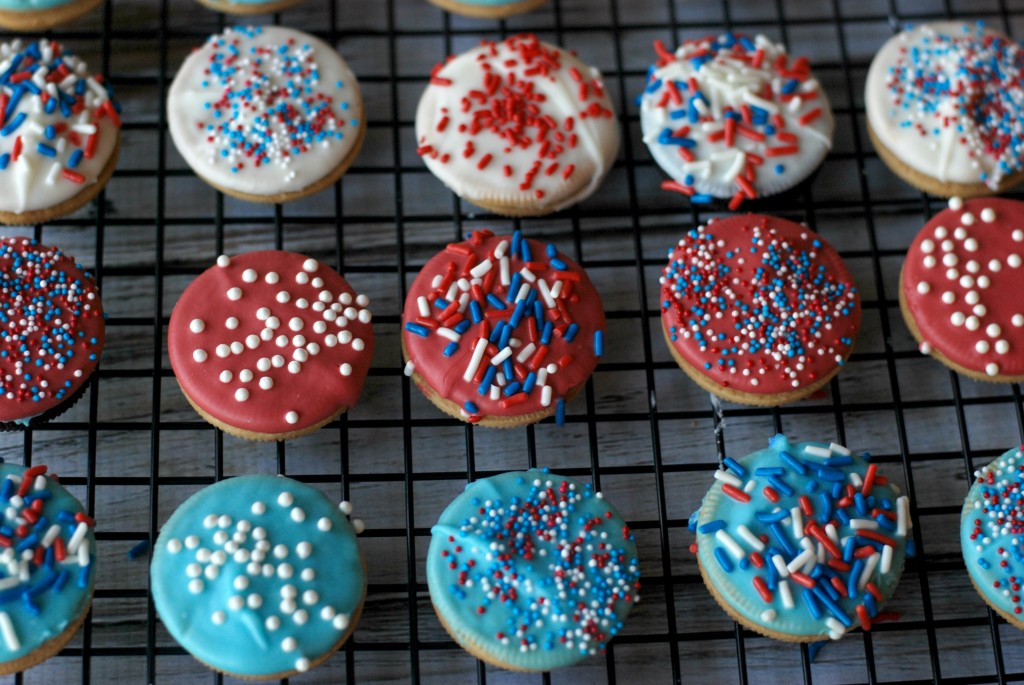 How cute to bag a few of these cookies up to give as gifts to your neighbors. I promise that they will go over with a big "bang!" They almost look like little miniature fireworks!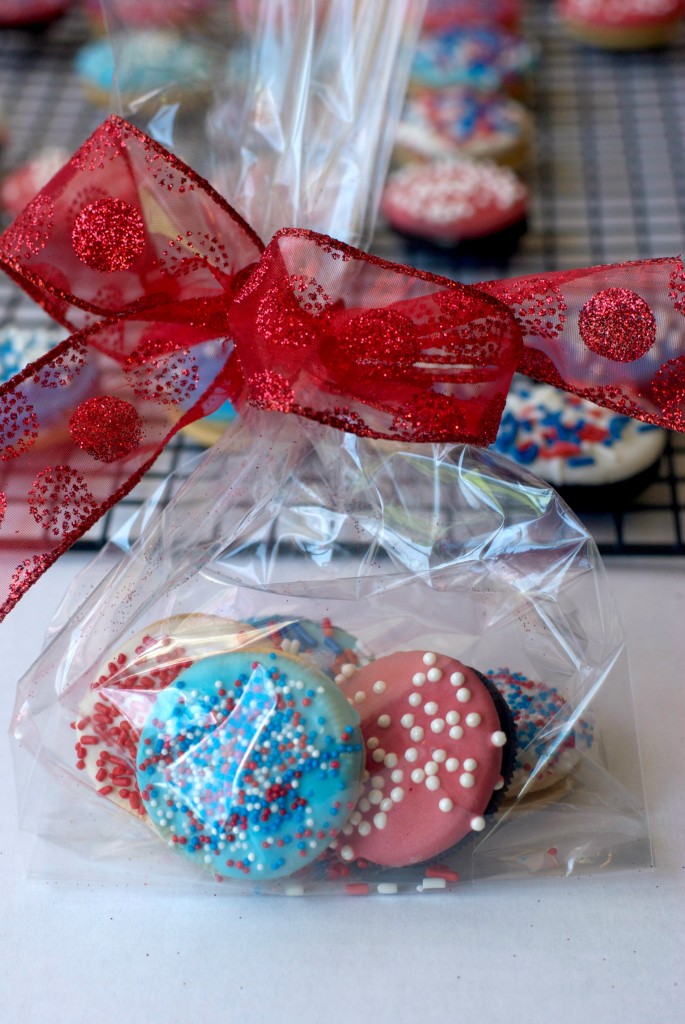 I have seen these cookies made in pastel colors for Easter and green and white for St. Patrick's Day. I love these red, white and blue ones and I'm thinking that Halloween ones would be darling!
I hope you make some of these soon, because This Pin Rocks!
Check out these other Oreo goodies!!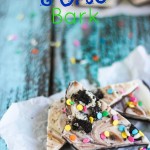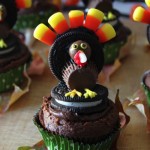 We're sharing this post with: