Have you tossed your Christmas cards in the recycle bin yet? No? Good! Neither had I, and I am so glad I didn't. I am late to come to the smartphone market, but now that I have one, I love it. There are so many cool things I can do! I used to scold Tracy for being on her phone all the time, but now I can't, because it would make me a hypocrite. I think this pin from tinyprints is clever. Ashley from Under the Sycamore submitted this idea to create contact photos from Christmas cards on their blog. Use your phone to take a picture of the photo on their card, then use that as your contact photo for that person. Smart, right?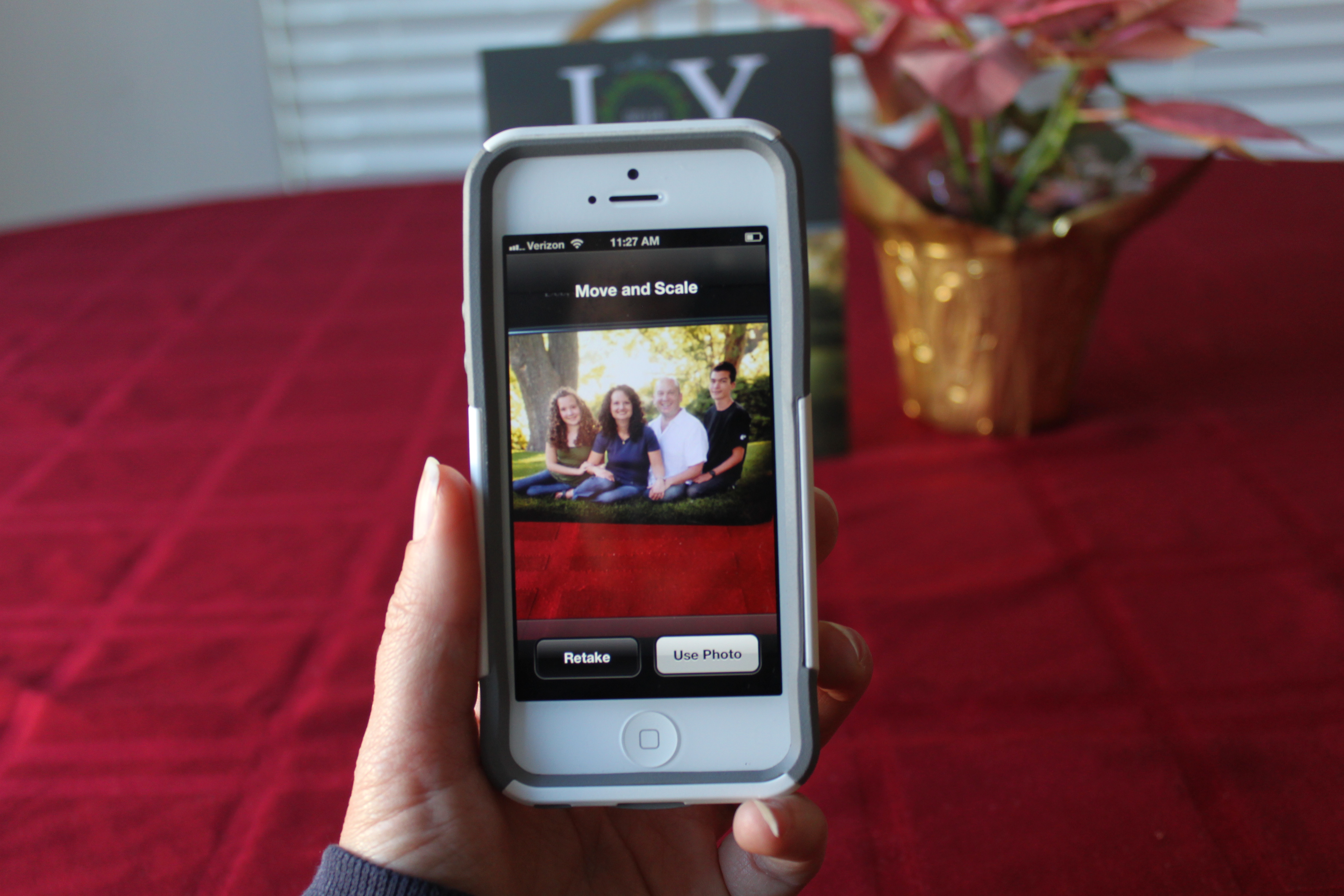 I am not sure how other phones work, but here is how to do it on an iPhone.
First, go to contacts, select the contact you want and tap edit.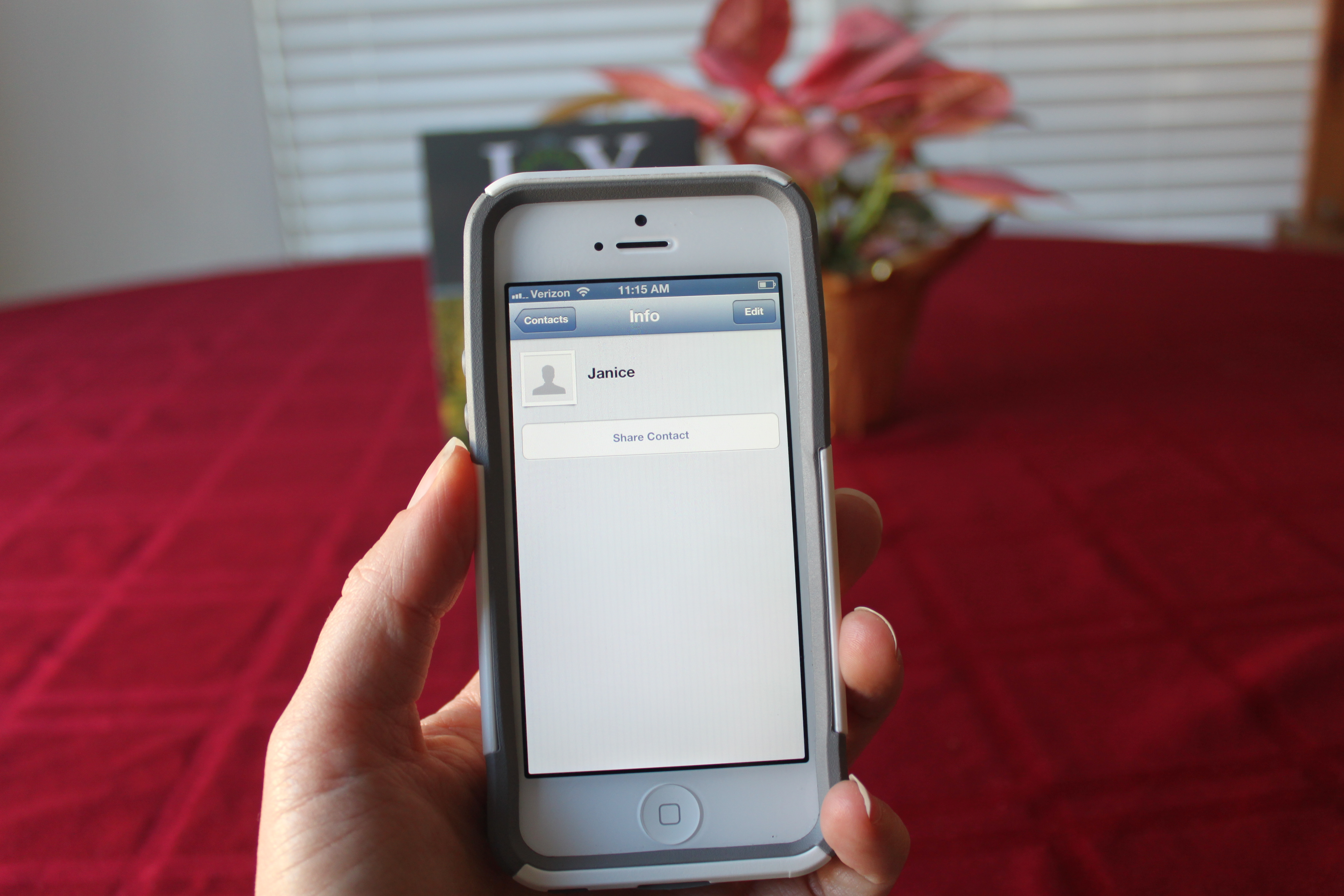 Then, tap add photo.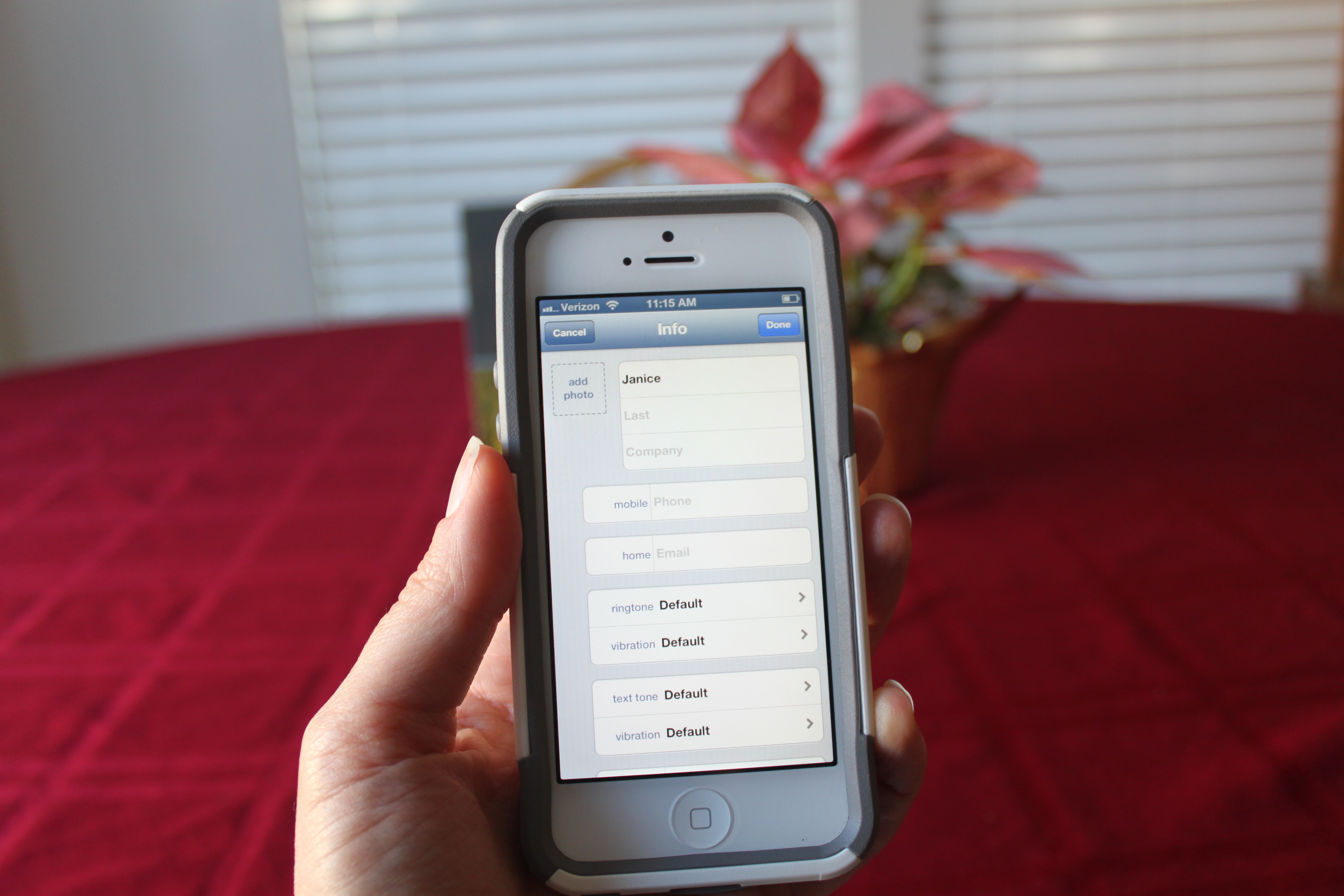 Next, tap Take Photo.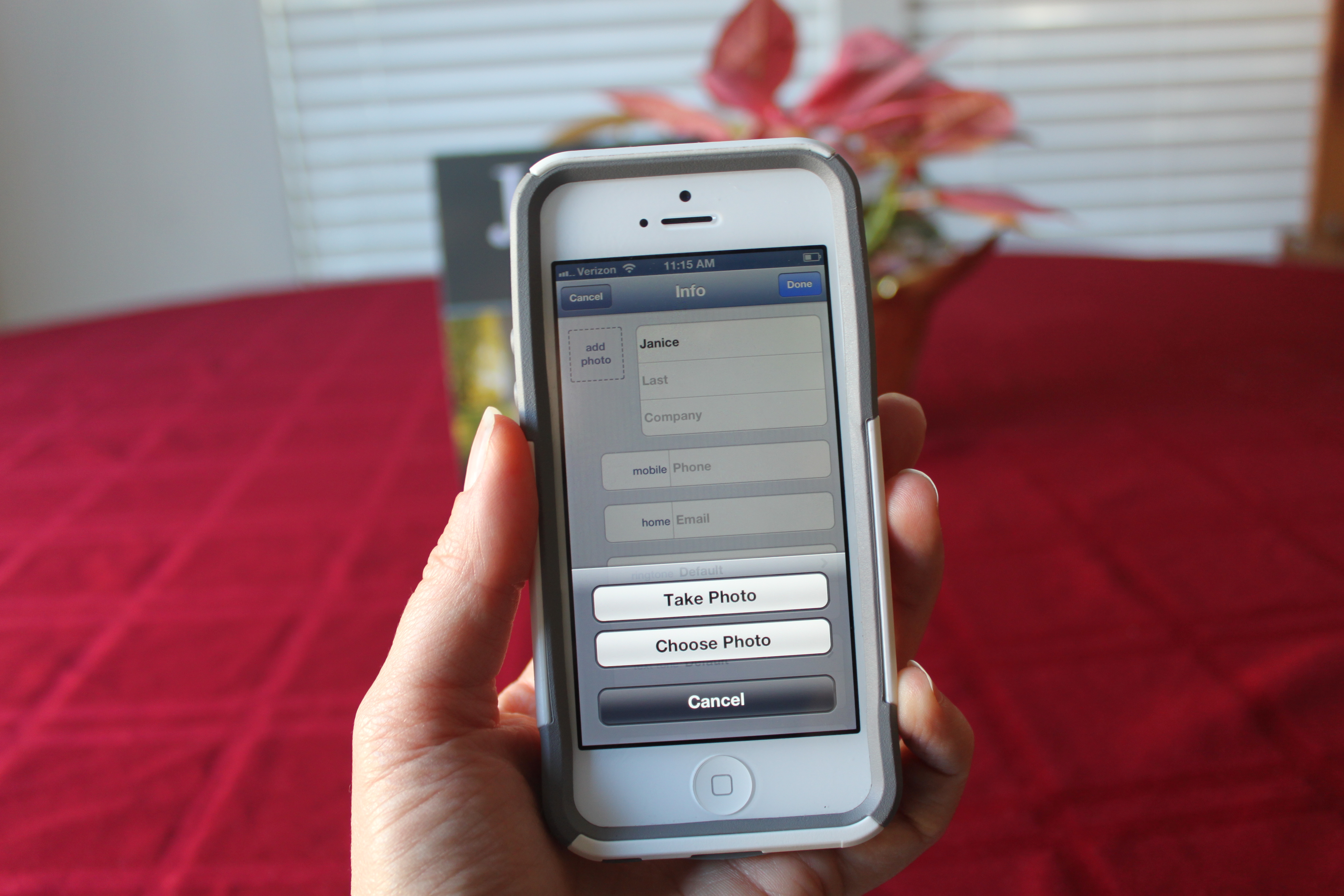 When you have the shot the way you want it, tap the green button to take the photo.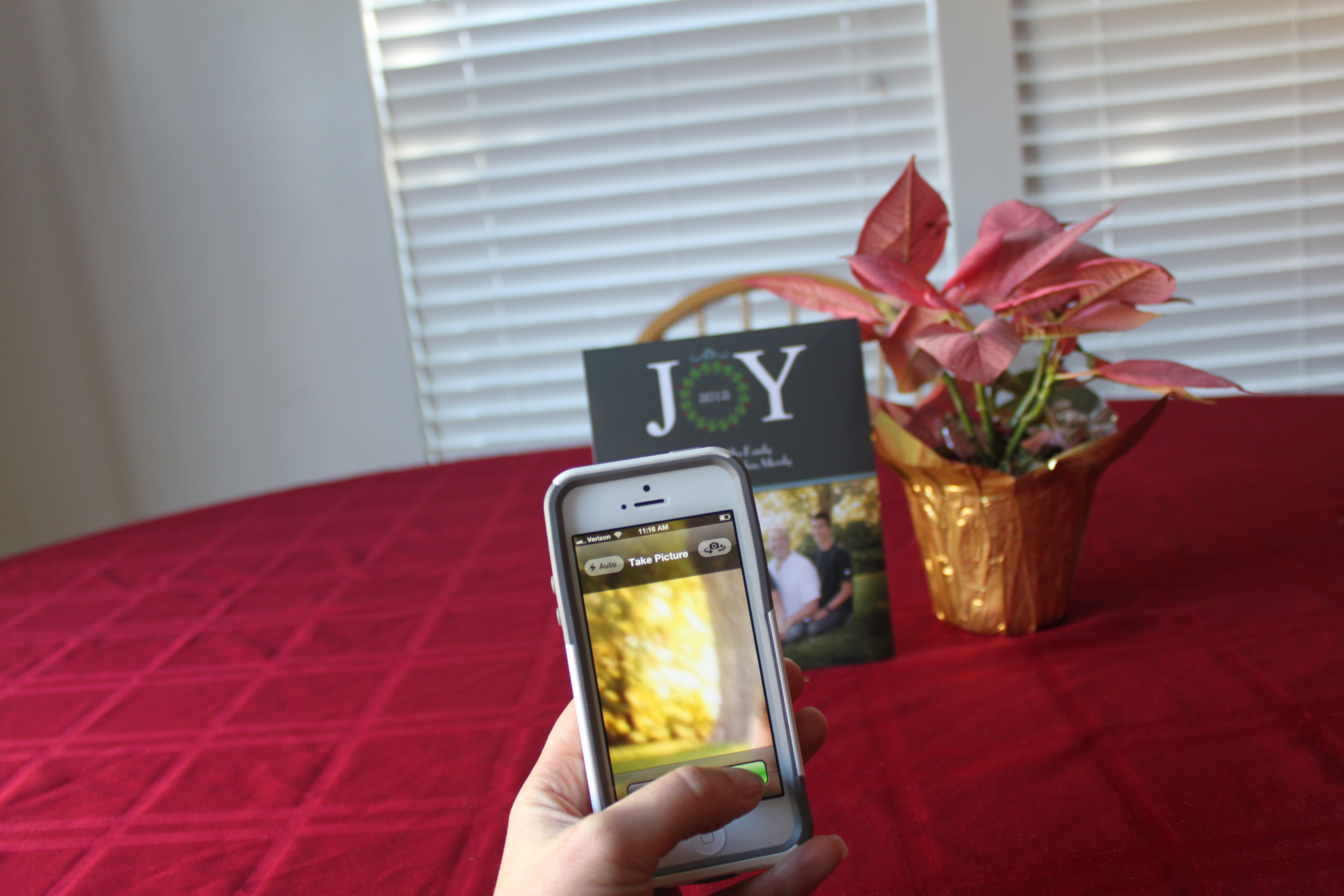 Finally, tap Use Photo or Retake it if it didn't come out the way you like.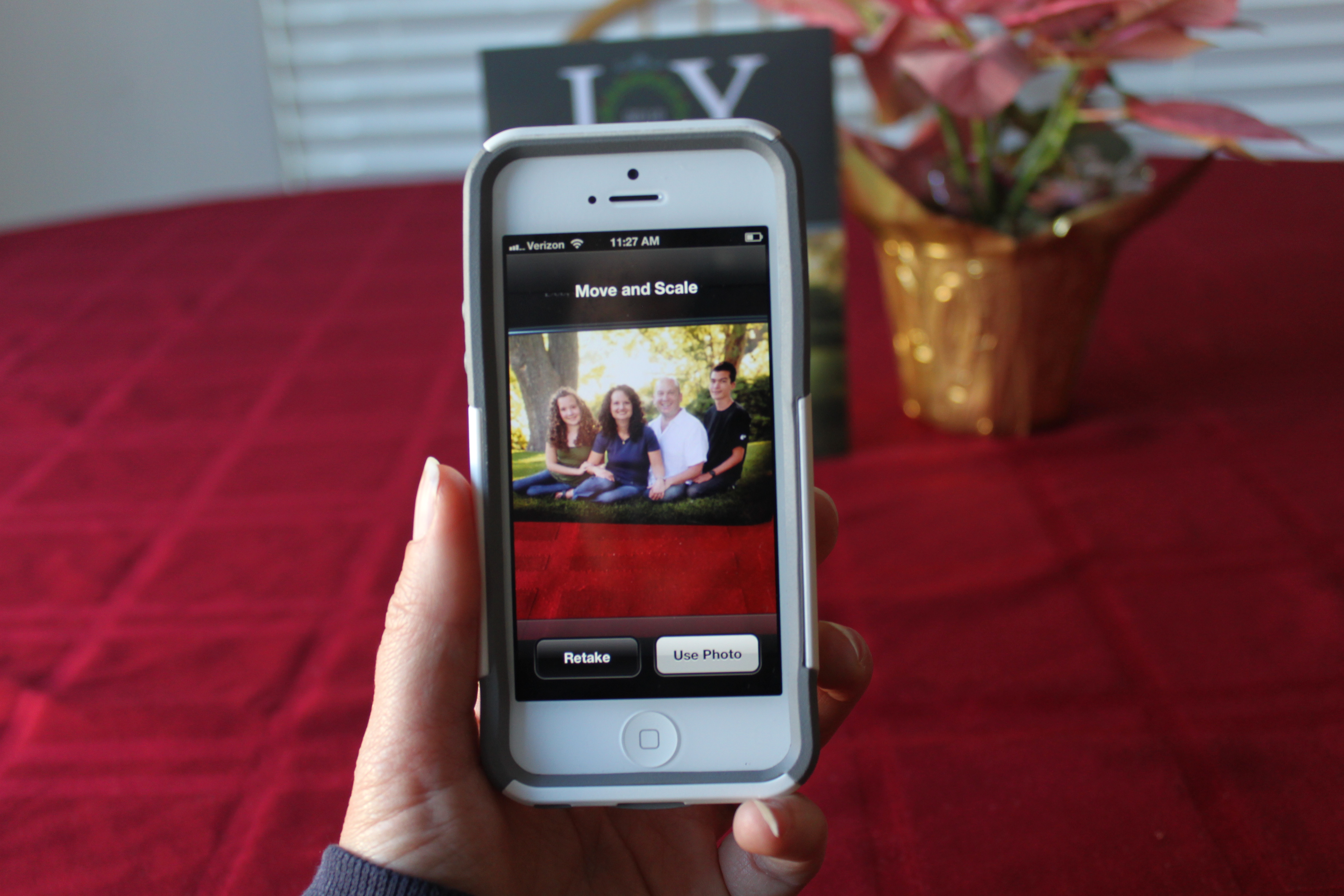 Tap done when you are finished and voila! You now have a photo in your contact. Pretty easy right?
Happy picture taking,
This Pin Rocks!
Today we are linking with The Shabby Nest, Chic on a Shoestring Decorating, Whipperberry, Truly Lovely, Nap Time Crafters, Shaken Together, Simply Designing, At the Picket Fence, My Romantic Home, While He Was Napping, Craftberry Bush, Just Us Four Blog.