These easy-to-make Cinnamon Sugar Popovers are crisp on the outside and light and eggy on the inside! Covered in buttery cinnamon sugar, these popovers make for a perfect fall breakfast or dessert.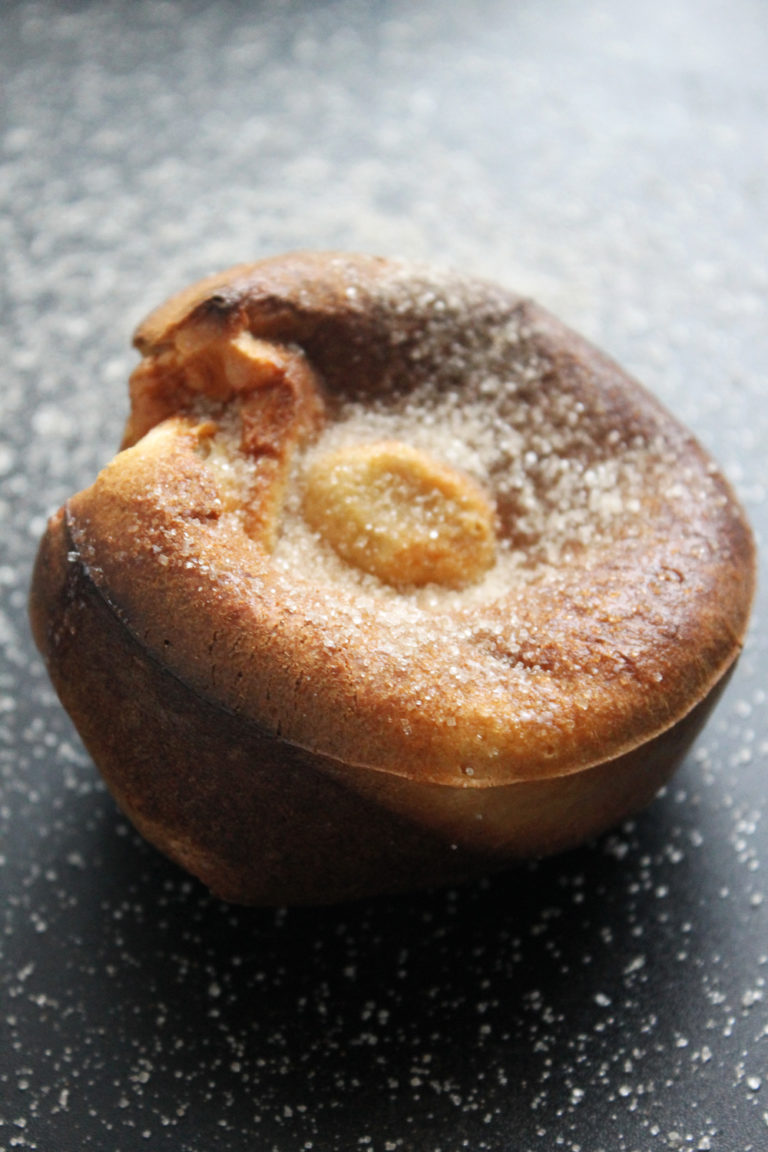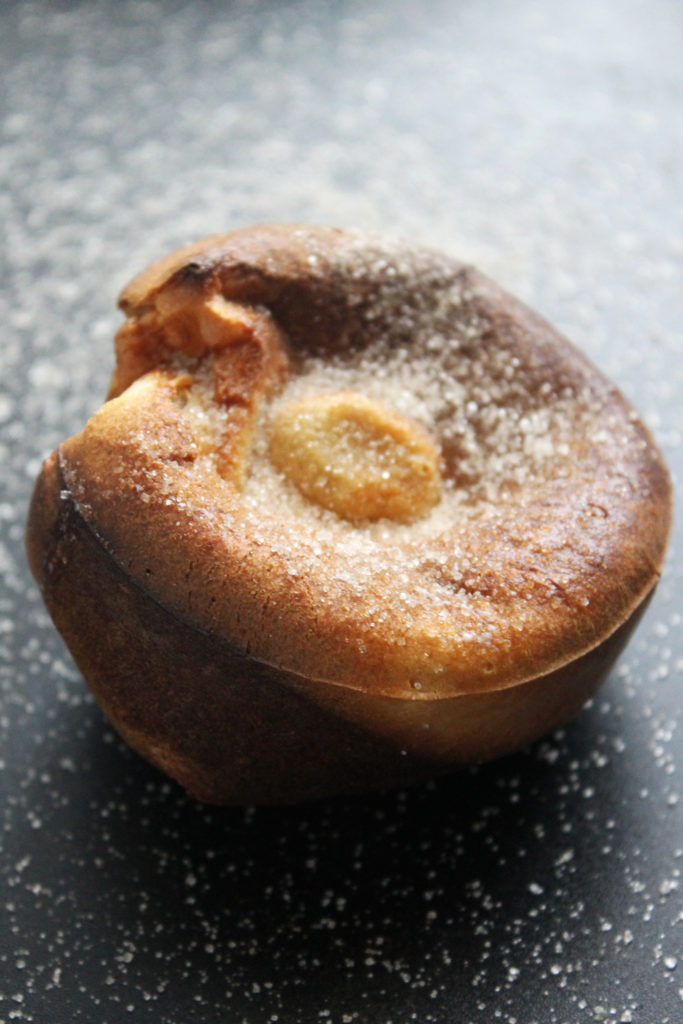 Hi guys! It's Margaret Anne, back with yet another delicious and easy recipe for ya! With it being the start of autumn and all, I wanted to share with you my favorite popover recipe. For those that don't know what a popover is, it's a light, hollow roll made from an egg batter.
It's like a cross between an eggy donut and a muffin.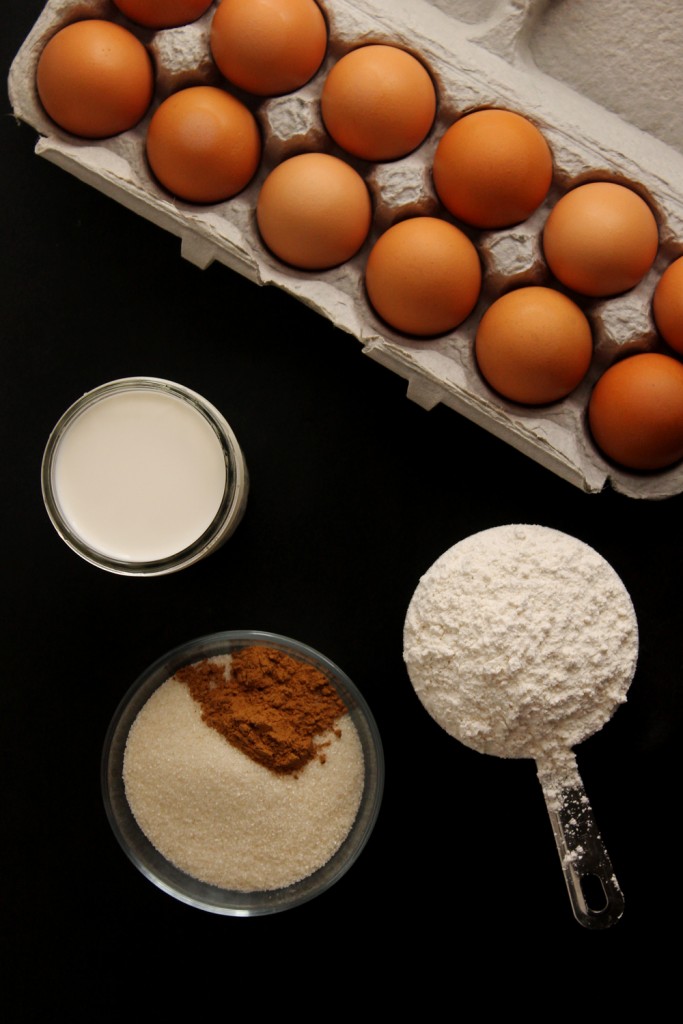 The ingredients for a popover are pretty simple: eggs, milk, vanilla extract, flour, salt, and sugar. But to make these cinnamon sugar popovers pinned from Joy the Baker, we also add a little cinnamon to the batter, brush them with butter once fully baked, and sprinkle on some delicious cinnamon sugar.
The batter should be very thin. Here the batter is barely mixed together, but unlike, say, a pancake batter, you want to whisk out any lumps. The batter will be very smooth.
This helps to develop the dreamy, light, and airy center.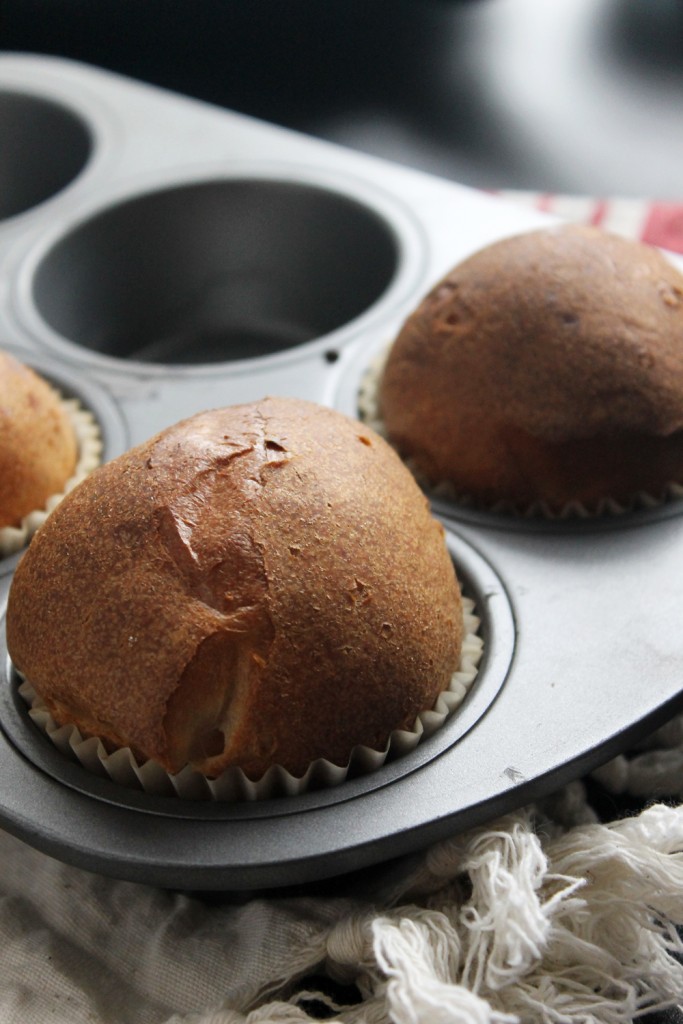 The initial heat is what causes the popovers to "pop," which is why we set the temperature to 425° F initially, and later decrease it to 350° F. If we just had the temperature set to 425° F, the popovers would more than likely burn.
It's important to not open the oven while the popovers are baking because if cold air hits the popovers before they are done baking, they will deflate and you'll be left with a pan full of sad looking "popovers".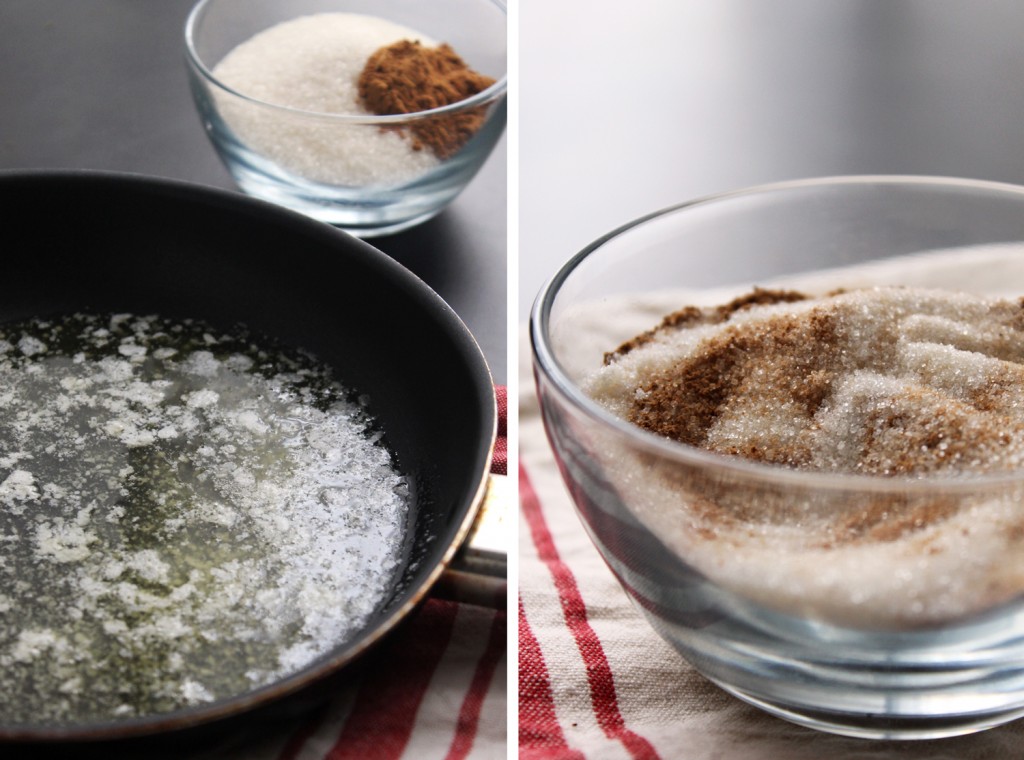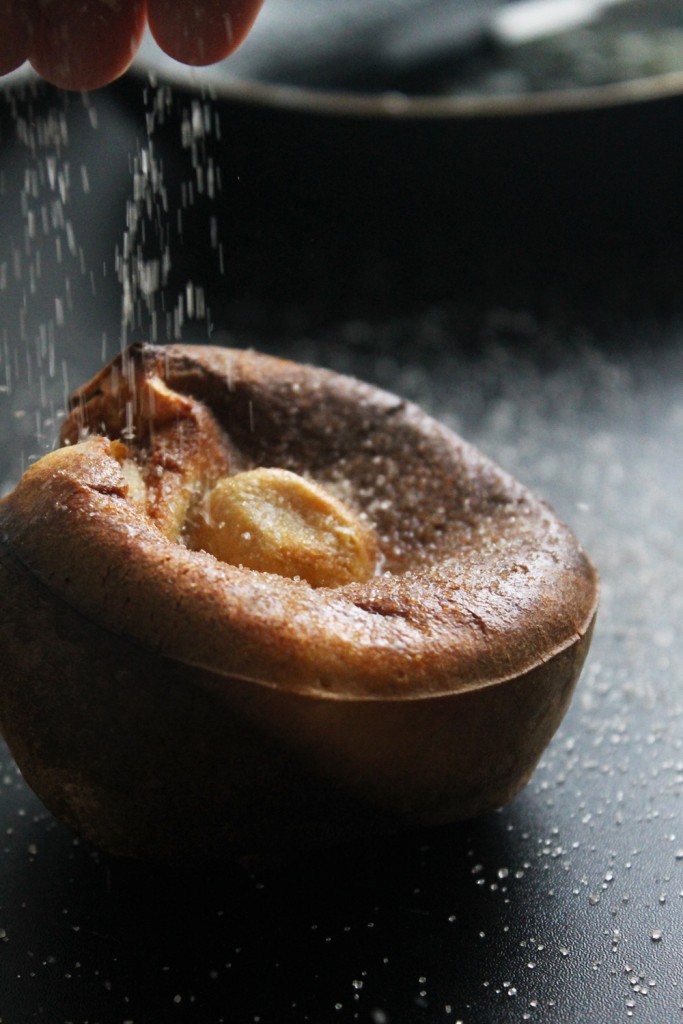 You guys. These popovers.
They will not disappoint. I had to resist the temptation to eat half of the pan by myself in one sitting, but my family demolishing most of them before I even finished one solved that for me.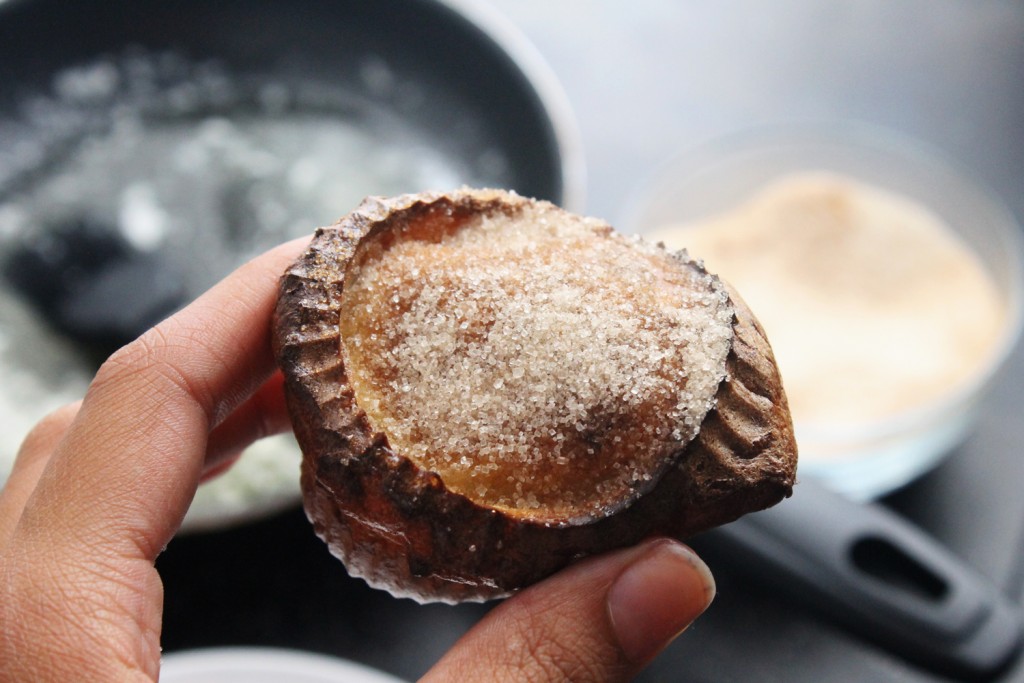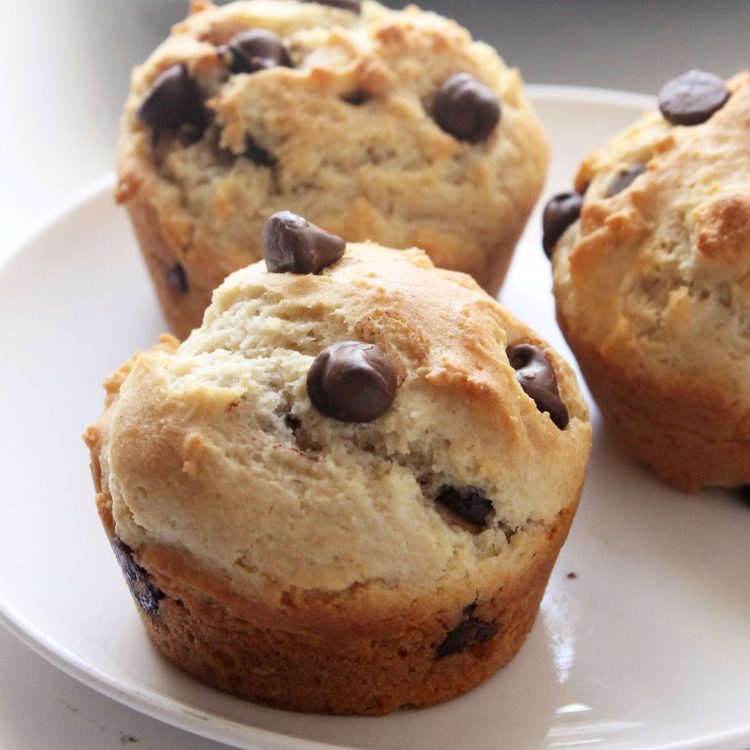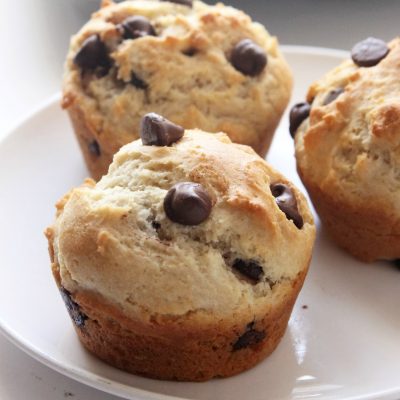 Cinnamon Sugar Popovers
Ingredients
Popovers
2

large eggs

at room temperature

1

cup

whole milk

1

teaspoon

pure vanilla extract

1

cup

all-purpose flour

2

tablespoon

pure cane sugar

1/2

teaspoon

salt

1/2

teaspoon

ground cinnamon
Topping
2

tablespoons

1/2 stick unsalted butter, melted and cooled

1/2

cup

pure cane sugar

3/4

teaspoon

ground cinnamon
Instructions
Preheat oven to 450° F and lightly grease a muffin or popover tin.

In a medium bowl, combine eggs, milk, and vanilla extract and whisk until thoroughly combined.

In a small bowl, combine all-purpose flour, sugar, salt, and cinnamon. Whisk to combine. Pour the dry ingredients into the wet mixture and whisk until there are no lumps in the batter. The batter will be fairly thin.

Divide the batter into the prepared muffin or popover tin using a 1/4 cup measuring cup or ice cream scoop.

Bake for 15 minutes, then reduce the temperature to 350° F and cook for an additional 15 minutes, or until puffy and golden brown. DO NOT open the oven to peek while they are baking—the cool air will hit the popovers and cause them to deflate.

While the popovers are baking, melt the butter. In a small bowl, combine the sugar and cinnamon and mix to combine. Set aside.

Remove from the oven and drizzle or brush the tops of the popovers with the melted butter. Then sprinkle the cinnamon sugar mixture over the popovers or dip the tops of the popovers in the cinnamon sugar mixture. Serve immediately.
If you liked these Cinnamon Sugar Popovers, you'll also like these recipes!
Gluten Free Chocolate Chip Muffins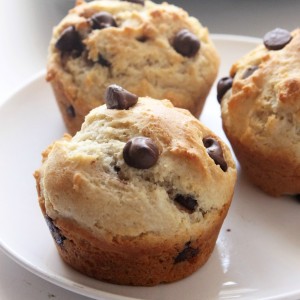 Pin it: