It's true there are many people who have started or even finished their holiday gift shopping. Sadly I am NOT one of them. I'm more of an early holiday gift shopping wanna be. Thanks heavens for LivingSocial Shop.
In an effort to help all of us to be prepared for any gift giving need (for yourself or someone else!) LivingSocial Shop is giving YOU a gift of $5 towards any purchase of your choice! Click here to use your $5 gift!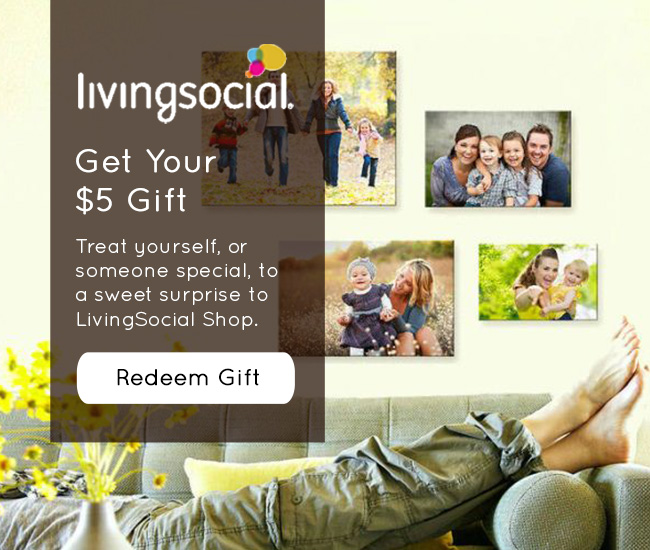 LivingSocial Shop is the place where you can shop for more than beauty, fashion gadgets, home goods and jewelry. You can also purchase online educational courses, educational toys and health/workout classes all at deeply discounted prices.