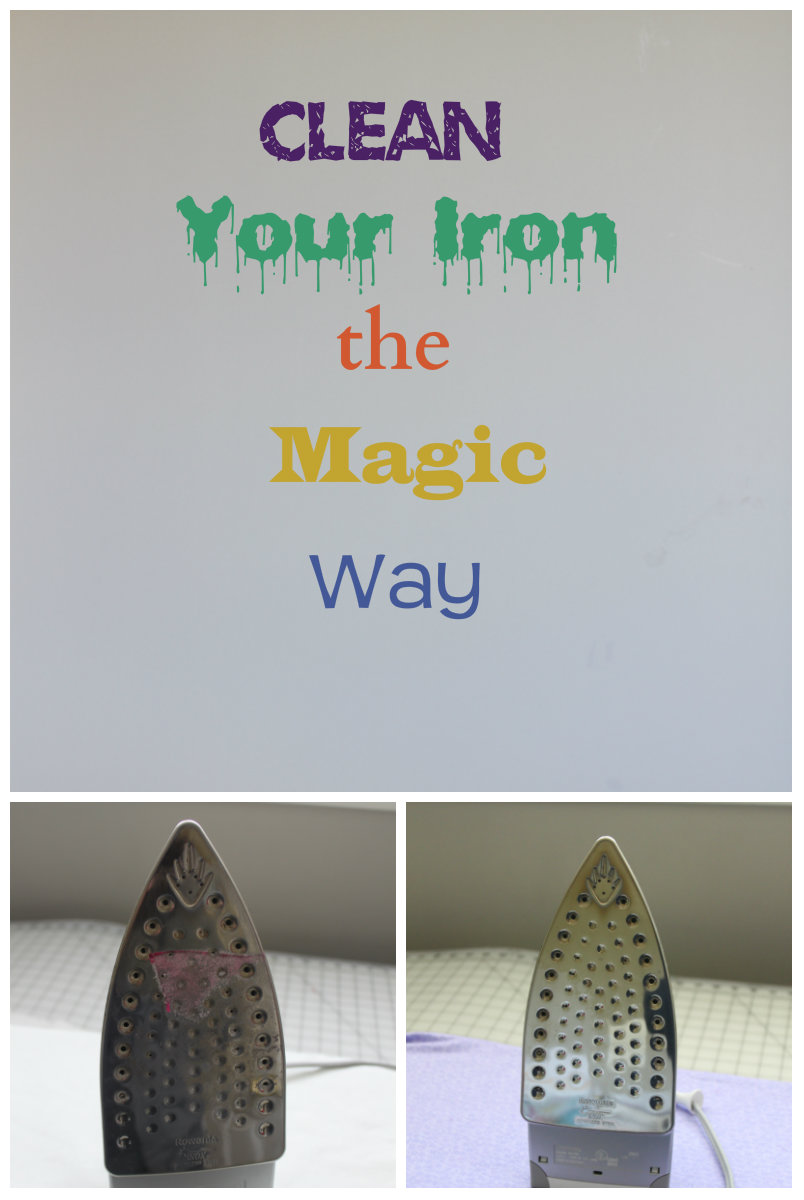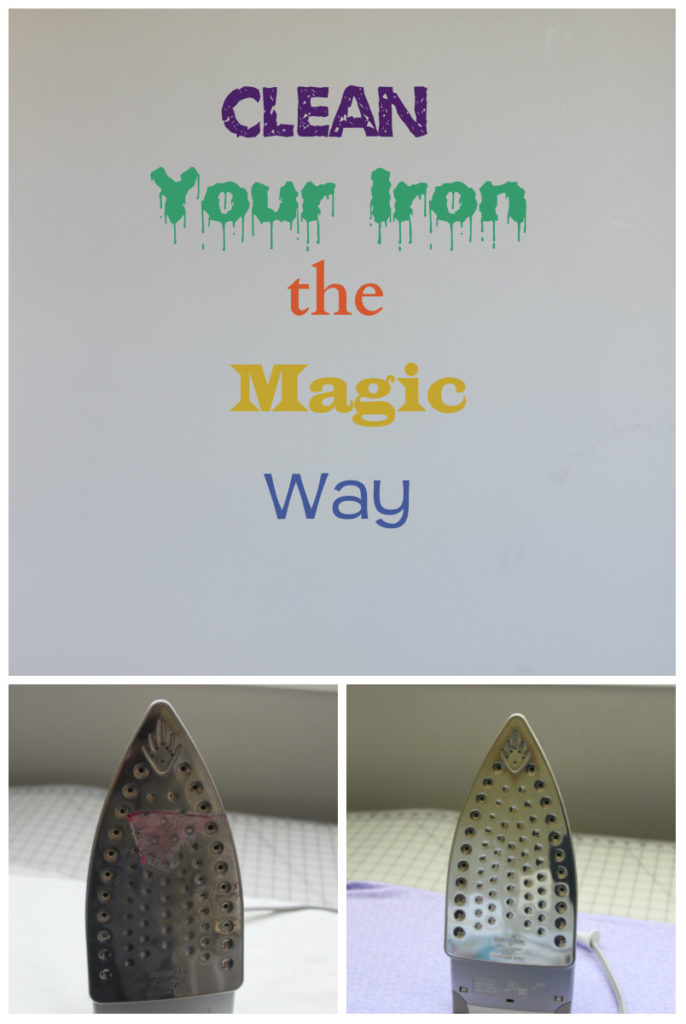 Have you ever been working on a project under deadline and made a huge mistake because you were hurrying? Haven't we all!?! I was doing some sewing recently and let my iron get too hot. On top of that, I accidentally had my fusible interfacing sticky side up. Not only did I melt the interfacing on to my iron, I managed to melt the fabric too. It shriveled up like burning plastic in a campfire. Luckily, I had plenty of extra fabric and interfacing, but what to do about my iron? I love my iron. I know it is a silly thing, but I think a really good iron is such a wonderful luxury. So to ruin it, not to mention the loss of sewing time, really had me in stitches (I know you caught that little pun there). It "seamed" like I was "knot" going to get done in time (you might as well call me buttah, 'cause I am on a roll), and I was really "torn" about what to do! I did a quick search on Pinterest and found this pin. Gave it a try and voila! My iron was cleaner than before! It was like accidentally taking the wrong exit off the highway and finding out the entrance to get back on was next to the off ramp. Phew! What a relief. Got my project done and a clean iron, too.
All you have to do is put your iron on a low setting. I had to wait for mine to cool off! Put down a towel or other fabric to protect your ironing board from your iron, and possibly your iron from your ironing board if you got sticky stuff all over it. I need a new iron cover now. Next, get a dryer sheet and iron over it until all the sticky stuff is gone. Your iron will have an oily residue that needs to be wiped off with a clean cloth, and you are good to go! This is a great tip from Make It Do.
For other magic cleaning tips that require zero elbow grease try Easy Shower Mold Solution, Cleaning Barbeque Grills the Magic Way or Clean Stove Burner.
This Pin Definitely Rocks!
Today we are linking up with these lovely sites: Lady Behind the Curtain – DIY Craft Projects – Printabelle – Someday Crafts – The Life of Jennifer Dawn – Adorned From Above – 733 Blog – Kitchen Meets Girl – Daisy Cottage Designs – A Bowl Full of Lemons