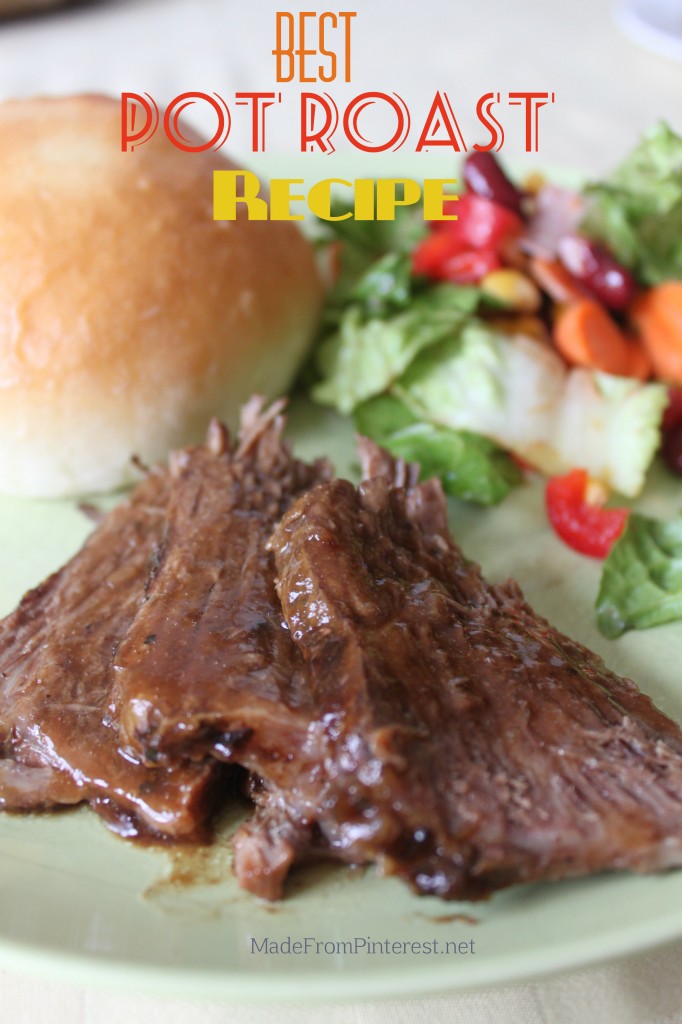 There is an old story about a father who asks his three daughters how much they love him. There are several versions, but it goes something like this: One answers, "As I love my life.". The next answers, "Better than anything in the world.". The third answers (I really like this girl), "as meat loves salt.". He doesn't like the answer of the third daughter, and throws her out. After a series of events, she serves her father a meal in disguise. She makes sure none of the meat has any salt. He complains that the food tastes awful and inquires what is the matter with the meat? She replies, it has not been salted. He then begins to cry, because for the first time, he understands that the third daughter loved him best. She then reveals herself, and they are happily reunited.
That girls knows her food. She is not kidding. Meat does love salt. Especially beef. And this recipe for pot roast has just the right amount of salt and seasonings. Crock pot meals are so nice aren't they? When I walk in the door after a busy day to the smell of something in the slow cooker, it is such a relief. (I love my crockpot and this is the one that I love!)
This is the type of meal you can count on to satisfy. Better than a Snicker's bar. Although that would make a great dessert if you are in a hurry. This terrific recipe from You're Too Crafty is a busy day lifesaver.
Show your family you love them like meat loves salt by making this easy 5 ingredient pot roast. They will understand when they taste it.
If you love Crock Pot cooking for tender meat you should also try Mississippi Roast or Slow Cooker Parmesan Honey Pork Roast.
This Pin Rocks!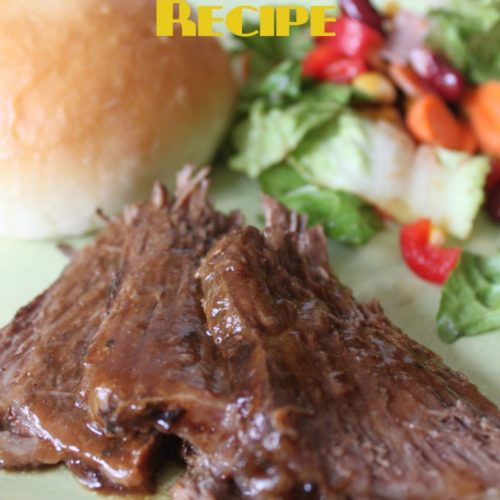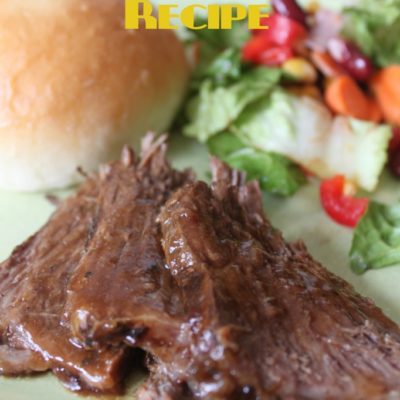 Best Pot Roast Recipe
Ingredients
McCormicks slower cooker Savory Pot Roast season packet

An Au Jus packet

A Can of Pepsi

we use Coke because we always have coke in our house

And Boneless Chuck Roast - Mine was a 3-4 lb roast.

and your crock pot
Instructions
Mix one cup water and the Savory Pot Roast season packet.

Place meat in slow cooker and pour mixture over top of roast.

Add the can of Pepsi or Coke.

Cook for 8 hours on low or 4 hours on high.

Just before serving sprinkle Au Jus packet over the top (I preferred the Aus Ju mixed in with the liquid. It made a nice gravy.).

Slice and serve.
Linking with these fun sites today: Tatertots and jello – What's Cooking with Ruthie – I am Addicted To Recipes – The Plaid and Paisley Kitchen – Salt Tree – Flour Me With Love – Chef In Training – The Recipe Critic – Make Ahead Meals for Busy Moms – Jam Hands – Hun What's For Dinner? – Mandy's Recipe Box – Homework – A Bowl Full of Lemons – The Rustic Pig – Cornerstone Confessions