I can't think about the word "coconut" without thinking about Hawaii.
And I can't think about Hawaii without thinking about when I went there as a teenager.
The summer that I was fifteen, my dad gathered the family together and asked where we would like to go on a summer vacation. It took every member of our family about a millisecond to unanimously agree on Hawaii.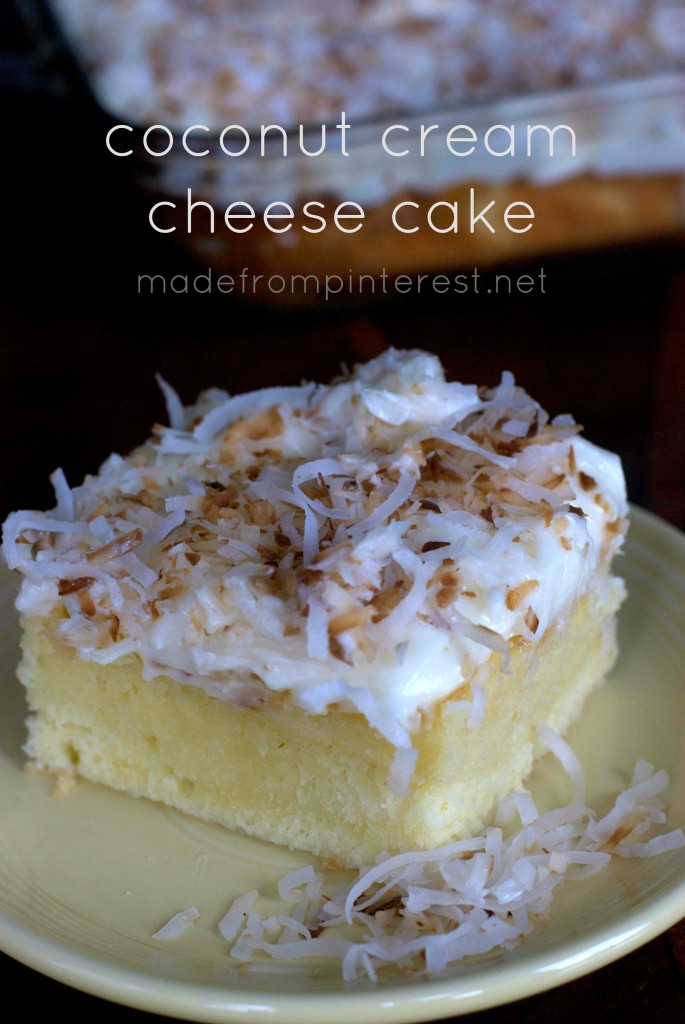 For whatever reason, (probably cost) Dad was a little reluctant and suggested that maybe we could go to Hawaii the following summer.
No sooner had these words left his mouth when I piped up and said "That would be GREAT! Next summer I will be 16 and we can go to Hawaii and I can DATE! (Our family rules were that we had to wait until we were 16 in order to date.)
We went to Hawaii that very summer.
There was no way that my dad wanted to worry about me in Hawaii, flirting with any boy that I could find and then wanting to go on a date with one.
Please tell me that you were boy crazy too when you were a teenage girl!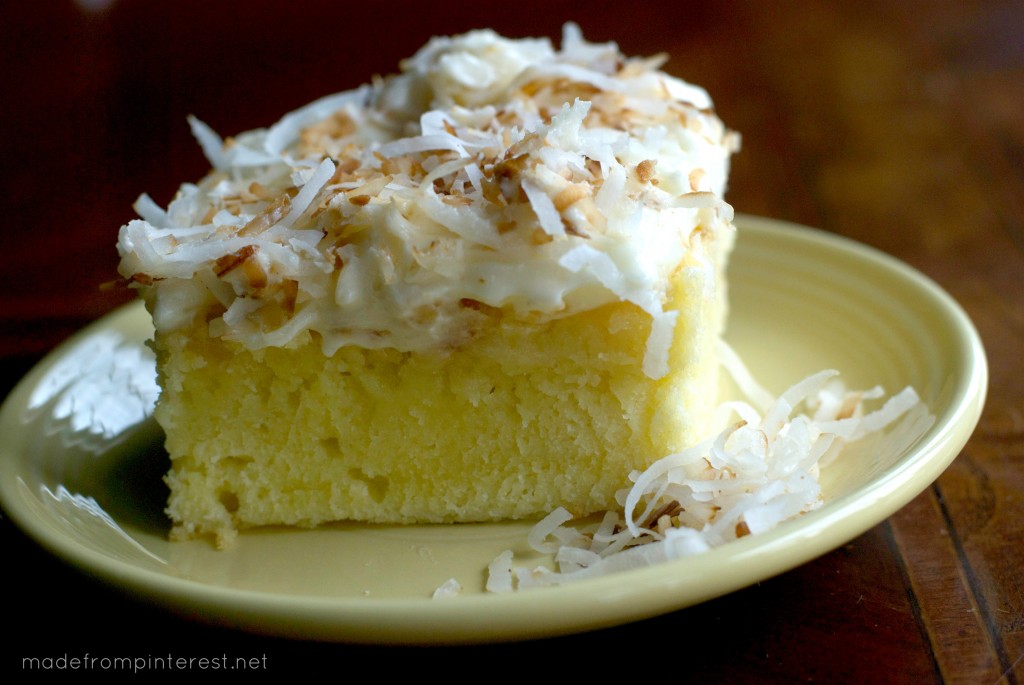 I have visited Hawaii a couple of times since that vacation as a teenager and always enjoy eating the pineapple and coconut there. When I pinned this recipe for Coconut Cream Cheese Cake from Just a Pinch, I was hoping that it was as good as it looked.
It. was. better.
This cake is a dense cake more like a pound cake but definitely more moist. The toasted coconut is a delight and you can NEVER go wrong with cream cheese frosting, right?
But enough of me yakking, let's get cooking!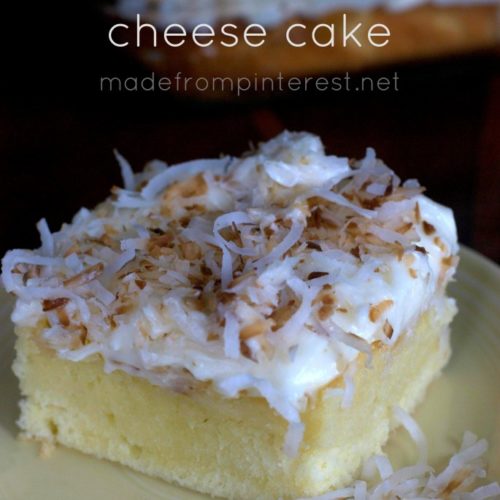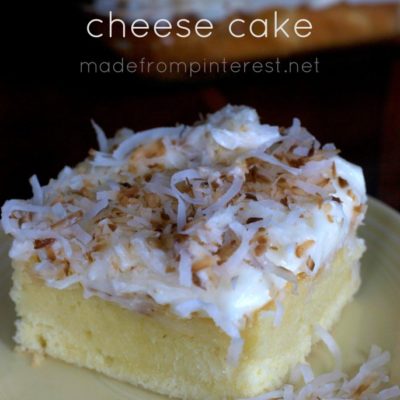 Coconut Cream Cheese Cake
Ingredients
1

cup

butter

softened (2 sticks)

6

oz

softened cream cheese

6

eggs

2

cups

sugar

1

tsp

coconut extract

You can also use vanilla extract if you like

2 1/4

cup

flour

1/4

cup

cream of coconut

not coconut milk! You can sometimes find this in the liquor section of your grocery store.

FROSTING

1/2

cup

softened butter

8

oz

cream cheese

softened

1

tsp

coconut extract

3 to 3 1/2

cups

powdered sugar

depending on how thick you like your frosting!

1/2

cup

cream of coconut

1

cup

coconut- for toasting and sprinkling on top of the frosting
Instructions
Preheat oven to 350 degrees.

Spray a 9x13 cake pan with cooking spray.

Cream the butter, cream cheese and sugar together, incorporating well.

One at a time, beat in the 6 eggs and then add the coconut extract and cream of coconut.

Finally add your flour.

Pour batter into prepared pan. Batter will be thick

Bake 35 to 40 minutes.

This cake might fall slightly after you take it out to cool. Not to worry! Remember this is a dense cake.
Frosting:
Blend the butter, cream cheese, cream of coconut and coconut extract together. When creamy, add the sugar.

Toast your coconut by lightly spraying a frying pan and add your coconut. On medium heat, keep tossing your coconut until golden.

When your cake is cool, frost with your frosting and then sprinkle the toasted coconut on top.
With the sweet taste of coconut in this cake, I can close my eyes and almost imagine myself in the islands. Except this time, the only date that I'm thinking about is with my sweetheart hubby!
Aloha…..This Pin Rocks!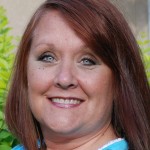 We're sharing this post with: