It is April 2020 and the Covid19 quarantine is still in full force. I have seven grandchildren and they are all tired of being inside. And their mothers (my two daughters) are also tired of the kids being inside! So today we have a great Coffee Filter Butterflies craft to help alleviate some boredom and hopefully turn our thoughts towards spring and being able to get out of doors very soon! What is more springy than butterflies?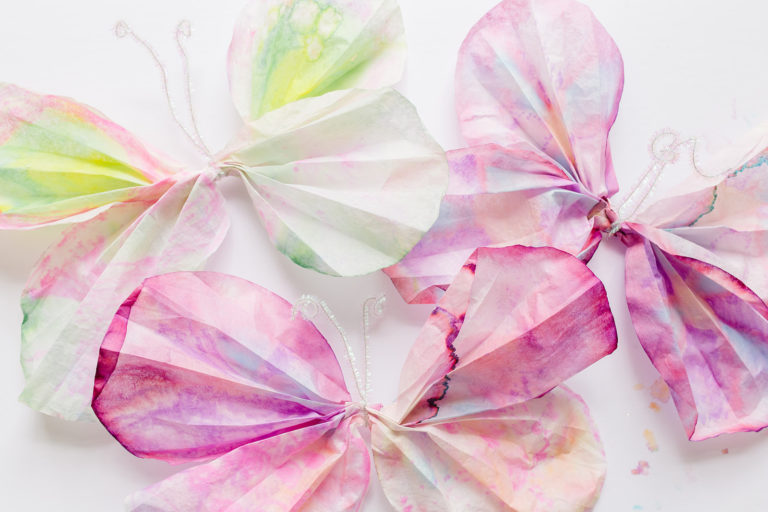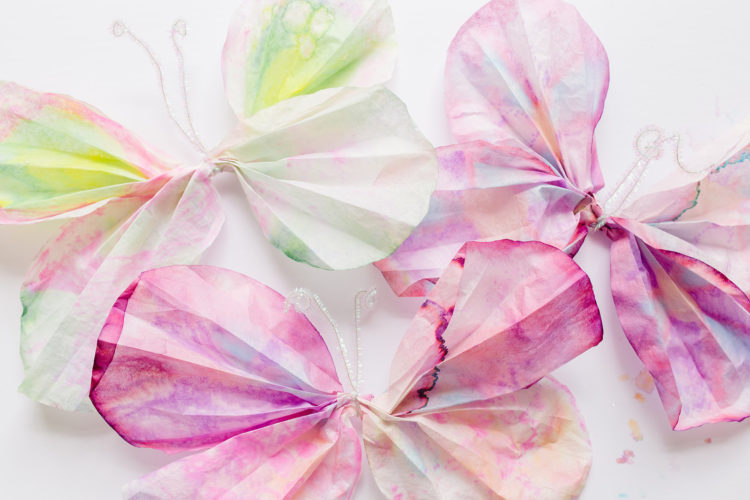 Items needed for this craft:
Coffee filter papers
Washable markers
Pipe cleaners
Spray bottle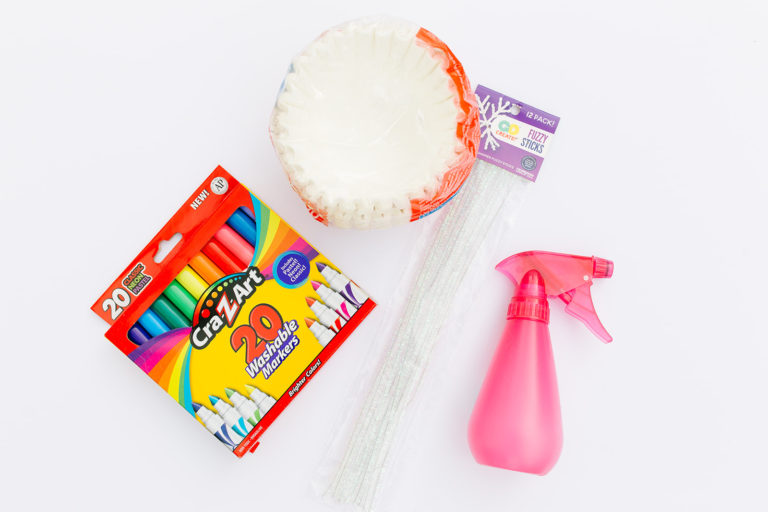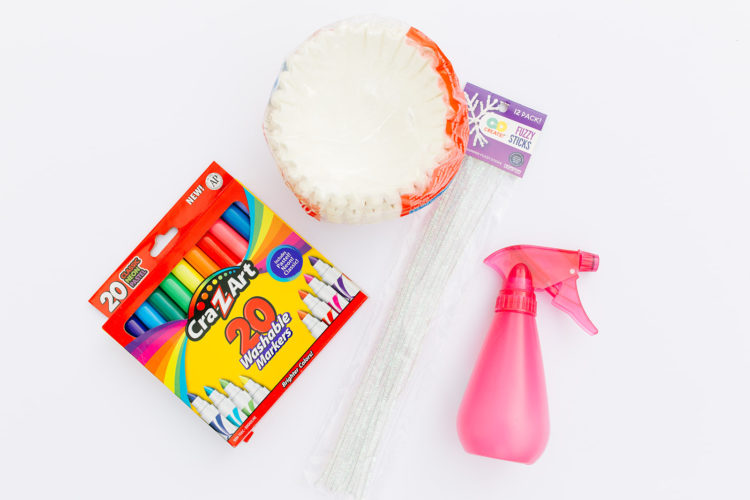 You will need four coffee filters for each butterfly.
Put two filters together so that you have two piles of two filters.
Color the top coffee filter with the washable markers. Let your kids creativity flow! Make a design, make a pattern or just let them scribble. It will all turn out beautiful. Bright colors usually work out best.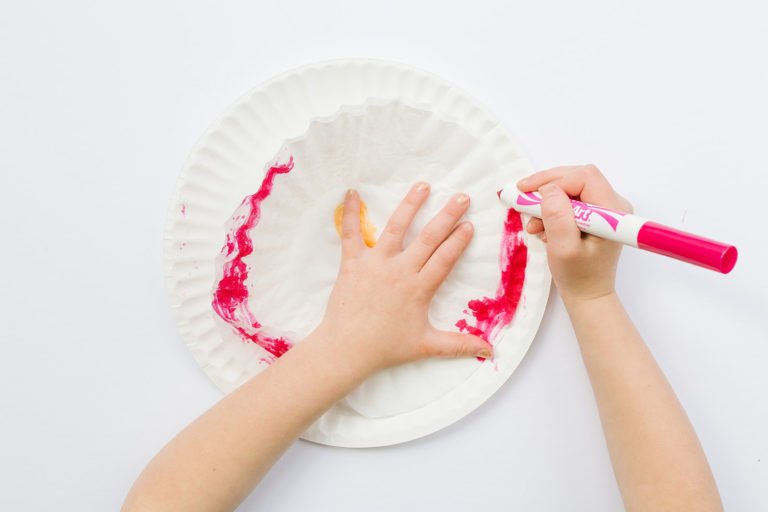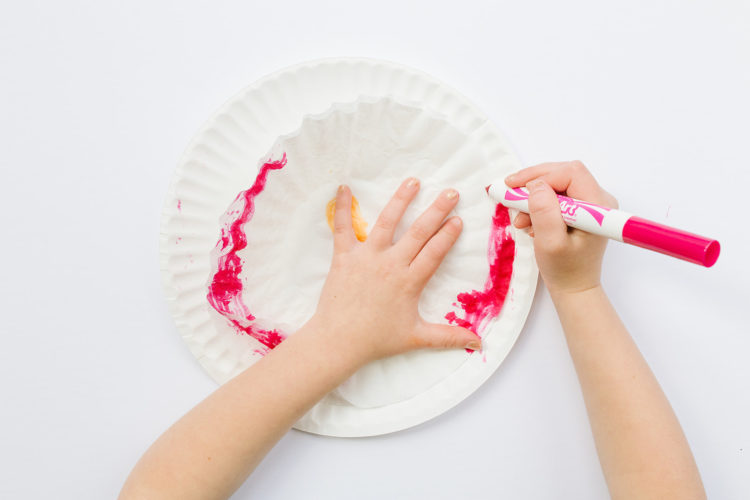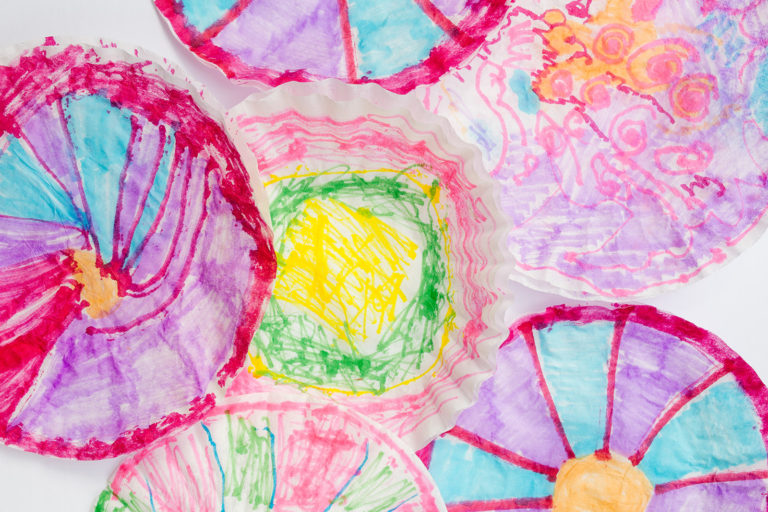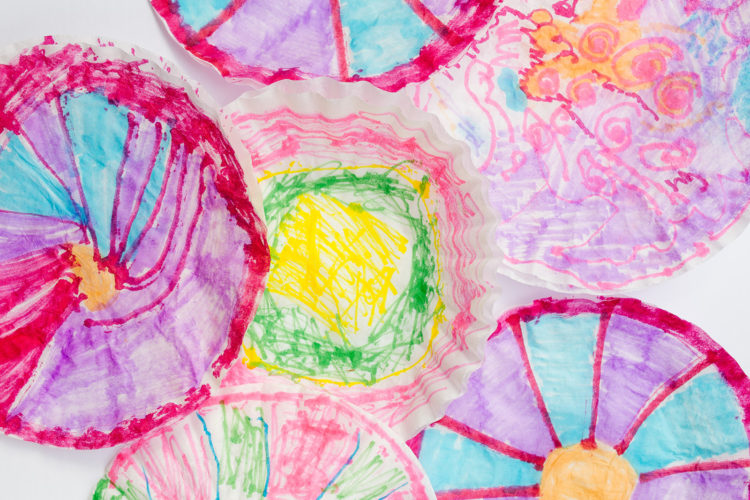 Now here's the part that all kids love! Using water and getting a little wet! With your spray bottle, spray water all over the top filter. Make sure every inch of the coffee filter gets wet enough to soak through to the layer underneath.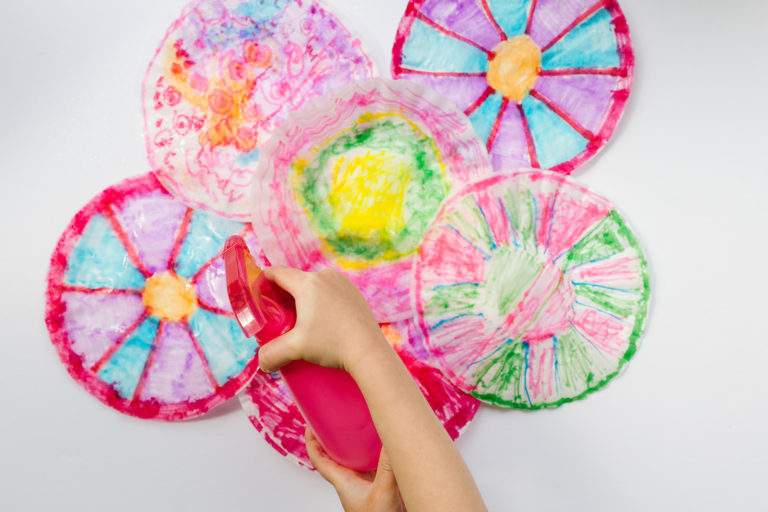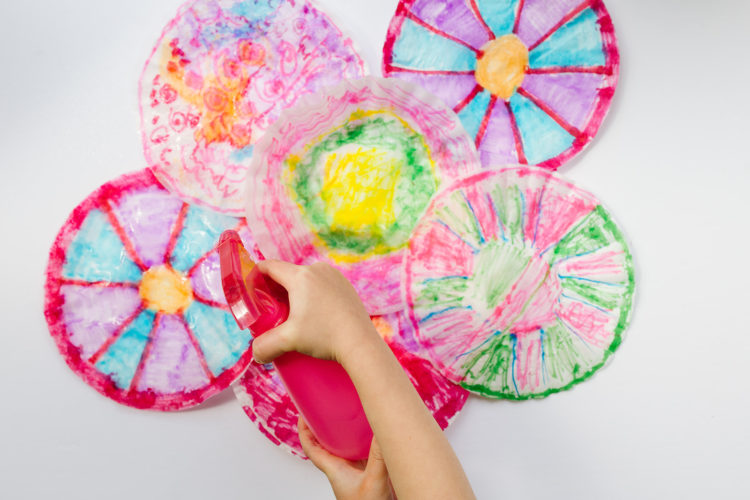 You should now have four Tie-dyed filters.
Peel the layered filters apart and lay them out to dry.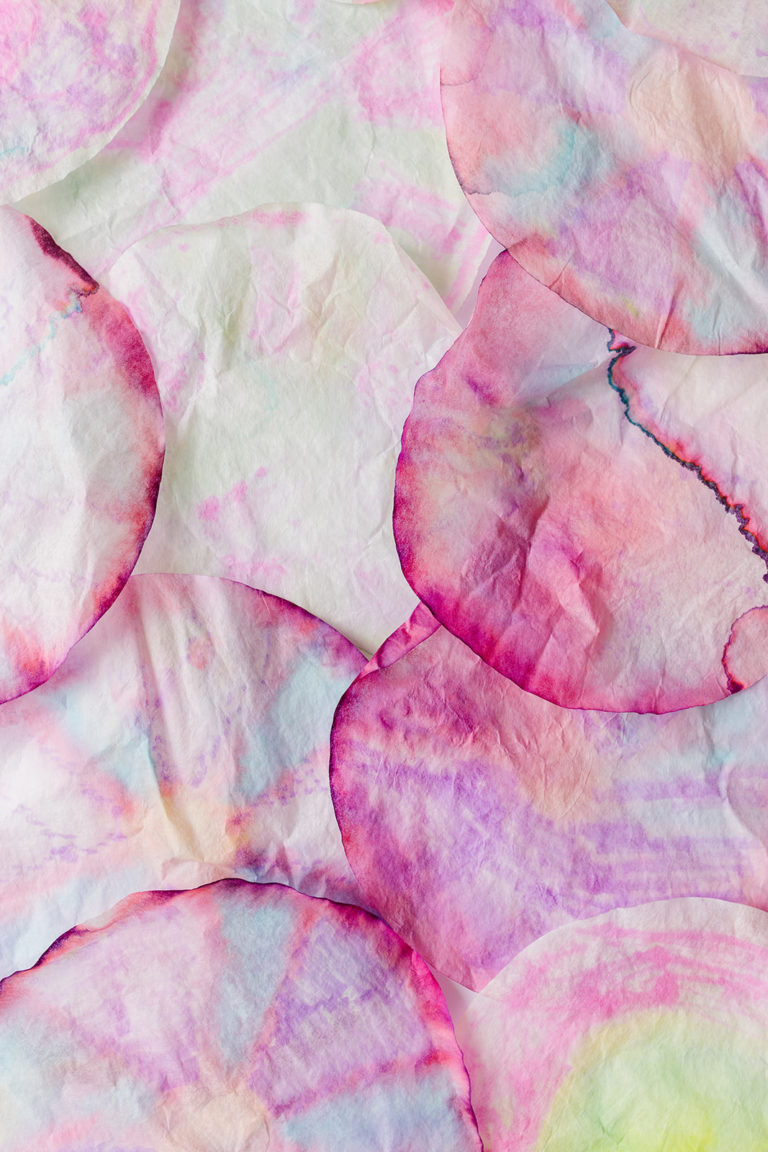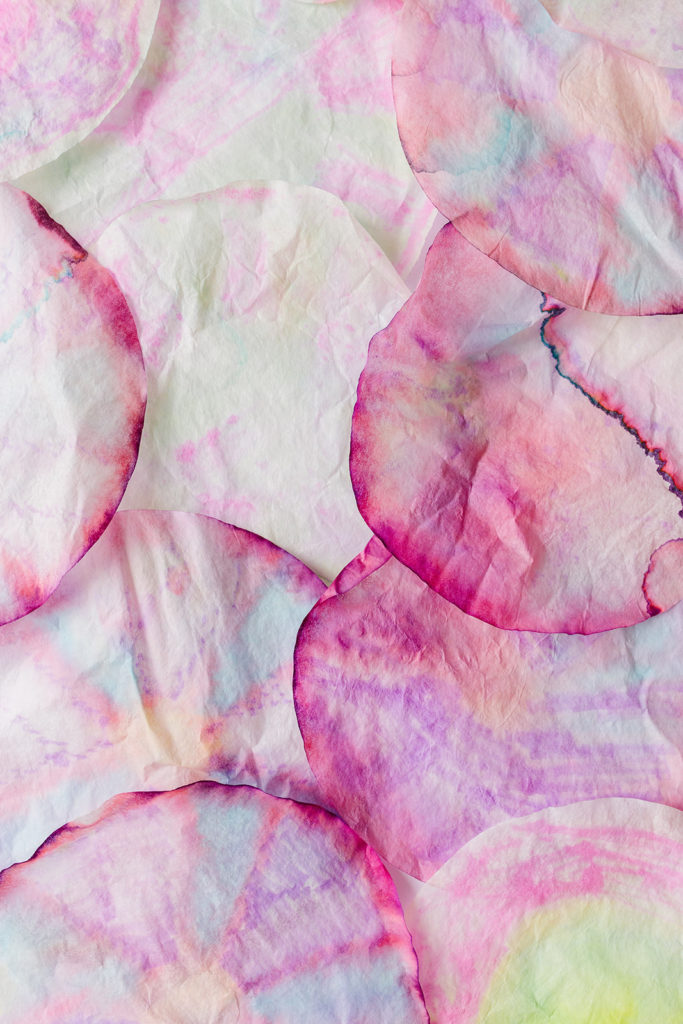 When they are fully dry, accordion fold each filter. Fold one way and then turn and fold the other way.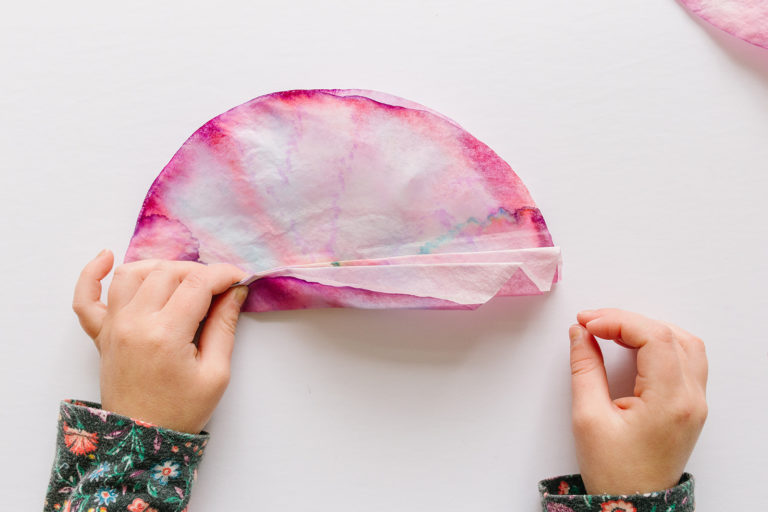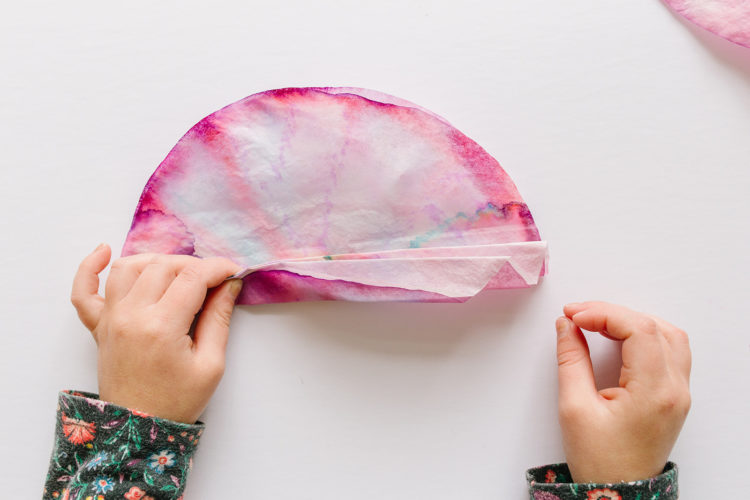 Overlap the two filters together as shown below.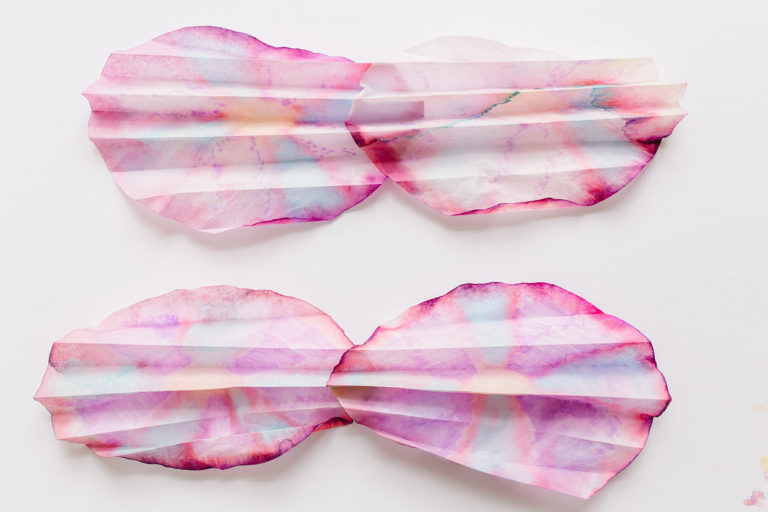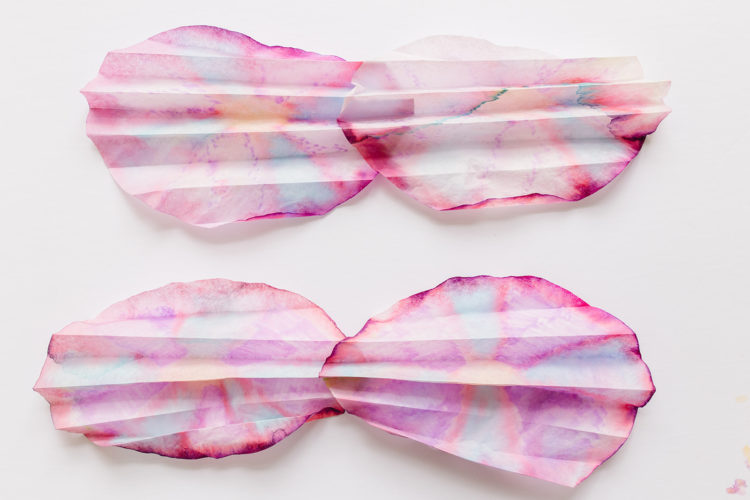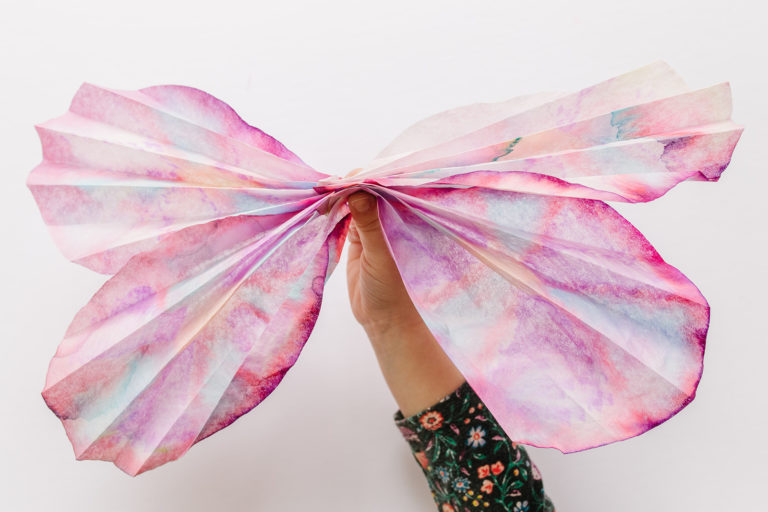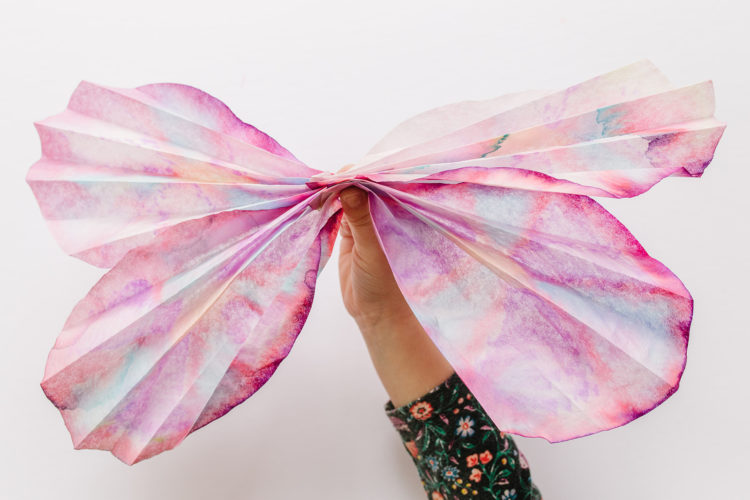 Fold your pipe cleaner in half and then wrap it around the center of the coffee filters. Make sure you twist the pipe cleaner real good so that all four pieces are tightly secured. Curl the ends of your pipe cleaners to make them look like the butterfly's antenna.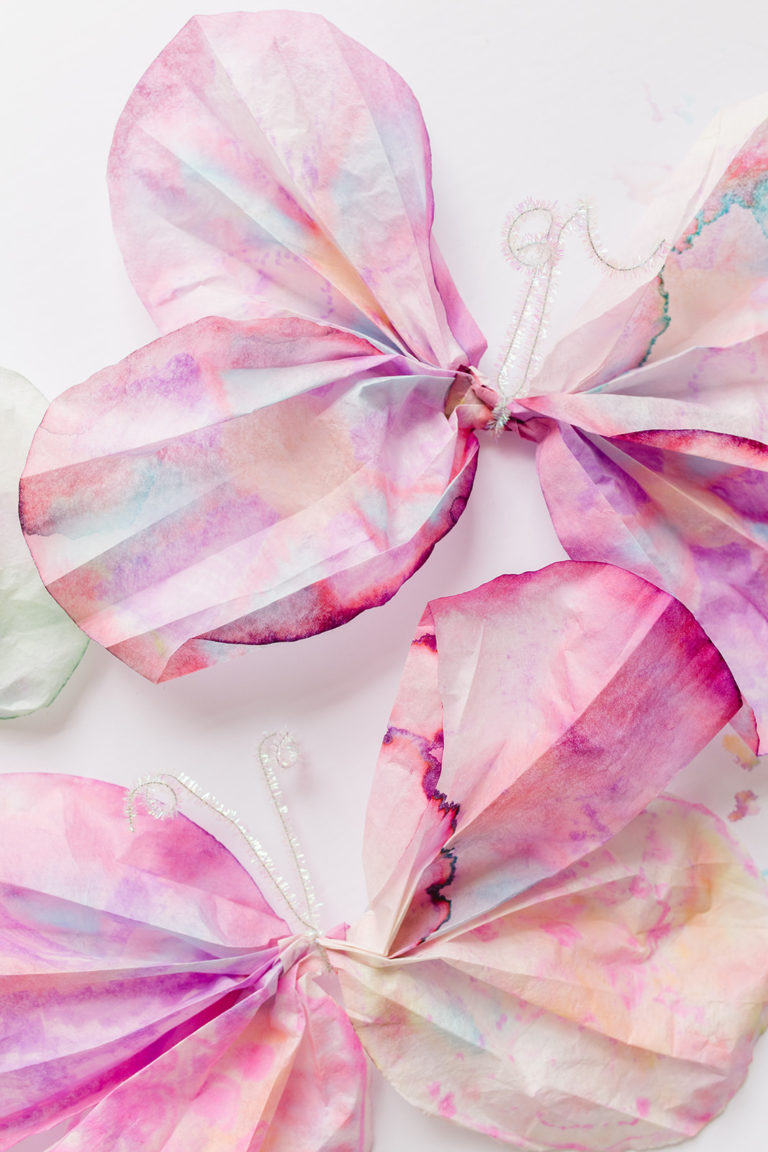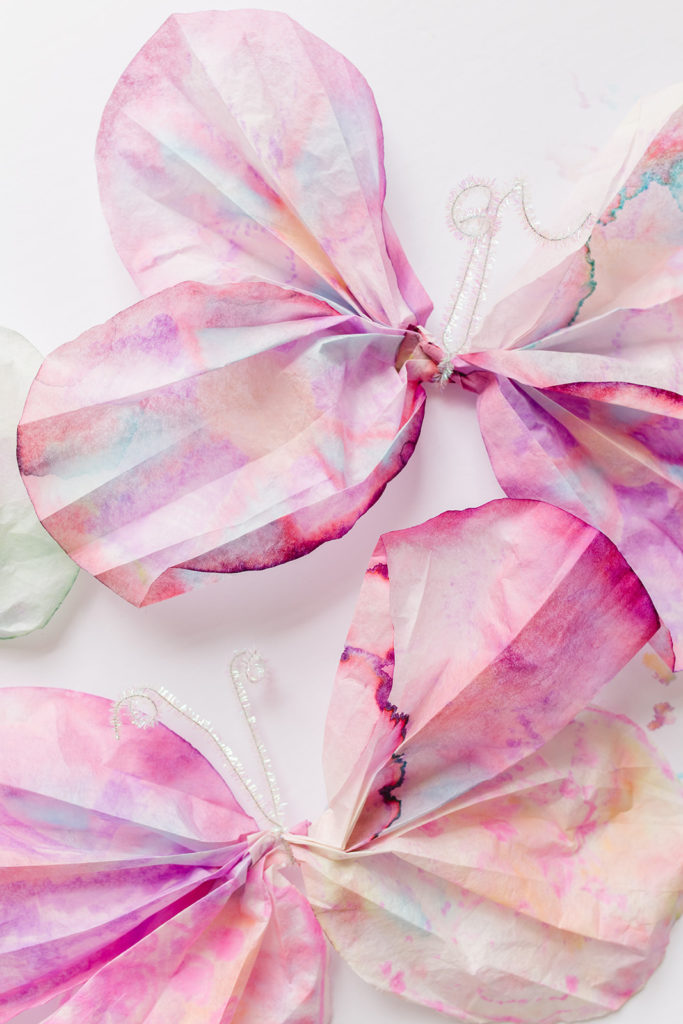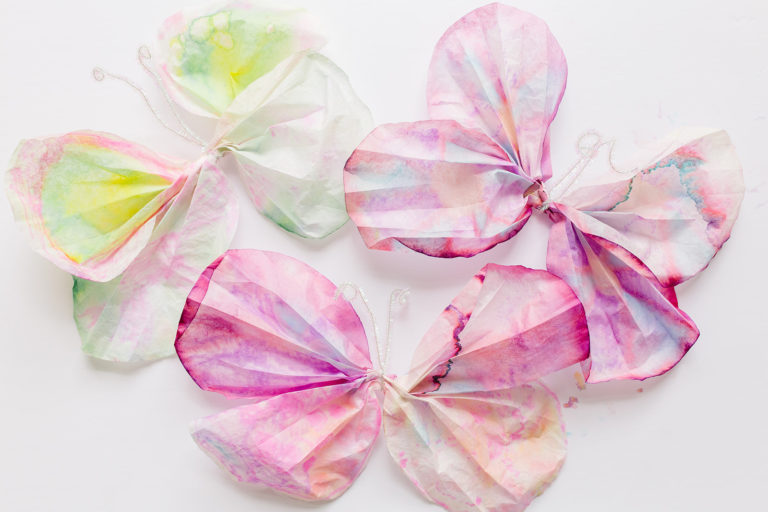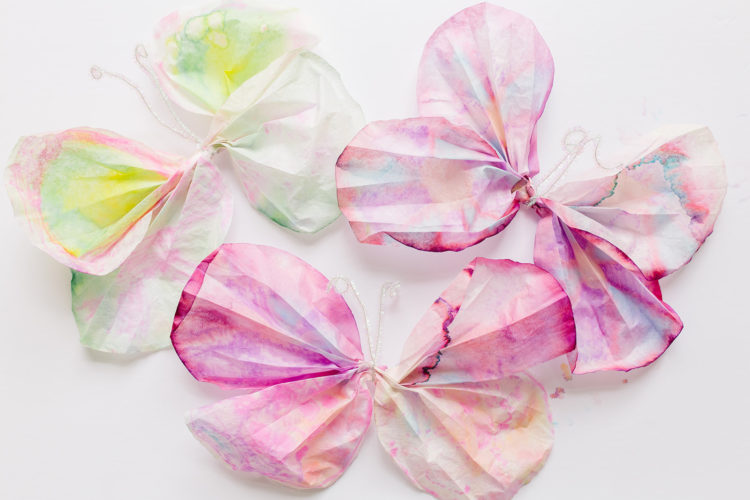 And there you have it! Darling Coffee Filter Butterflies to adorn your house while you wait for Spring!