Hello again! It's Mandy from Mandy's Recipe Box and I have a delicious copycat recipe for you.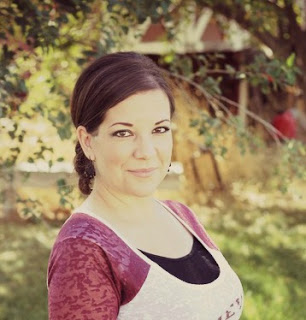 I love Crustos at Taco Maker. They are so addictive and I can eat them to no end. I made some that taste just like them and I am in huge trouble. I can't stop making them and eating them. I hope you like them and I dare you to eat just 3 pieces. Just three.
Ingredients
Directions
Pour oil into a large skillet or fryer. If using a skillet, use enough oil to cover tortilla strips, about 1/4 to 1/2 inch deep.

Heat oil to medium high heat.

Stack 3 tortillas at a time and cut using a pizza cutter into one inch strips.

With a small piece of tortilla, test the oil's heat by dropping it into the pan. If the tortilla immediately starts to fry the oil is ready.

Carefully drop the tortilla strips into the oil without overlapping. Fry for about a minute per side, flipping with tongs.

Remove from the oil and let drain briefly on a paper towel.

Mix together in a bowl the sugar and cinnamon.

Place still warm strips into the sugar and cinnamon mixture and toss to coat.

Serve.
Thanks Mandy for a great recipe for these Crustos! I don't think I've ever met anything cinnamon that I didn't like!
It's a party with these great sites today!
Easy Living Mom – Katherine's Corner – A Glimpse Inside – ShareAtopia – The 36th Ave.
Gingerly Made – 52 Mantels – Real Coake – The Mandatory Mooch
Fireflies and JellyBeans – LIveLaughRowe – House of Hepworths