Have you made your menu for Thanksgiving yet? If you haven't, you will want to be sure to include these Crash Hot Sweet Potatoes. Different than your normal, traditional brown sugar and marshmallow sweet potatoes, these have a beautifully blended sweet/spicy zing to them. Thanks to Donalyn Ketchum for the recipe which has been pinned more than 227 THOUSAND TIMES. These gotta be good!
Start by peeling 2 medium sweet potatoes and then slicing them about 1 1/2 inches thick.
Get your water to boiling and then add your sweet potatoes cooking for about 12 minutes. The goal is to get them soft but not cooked through. Put them in a bowl and let them cool off for a tad.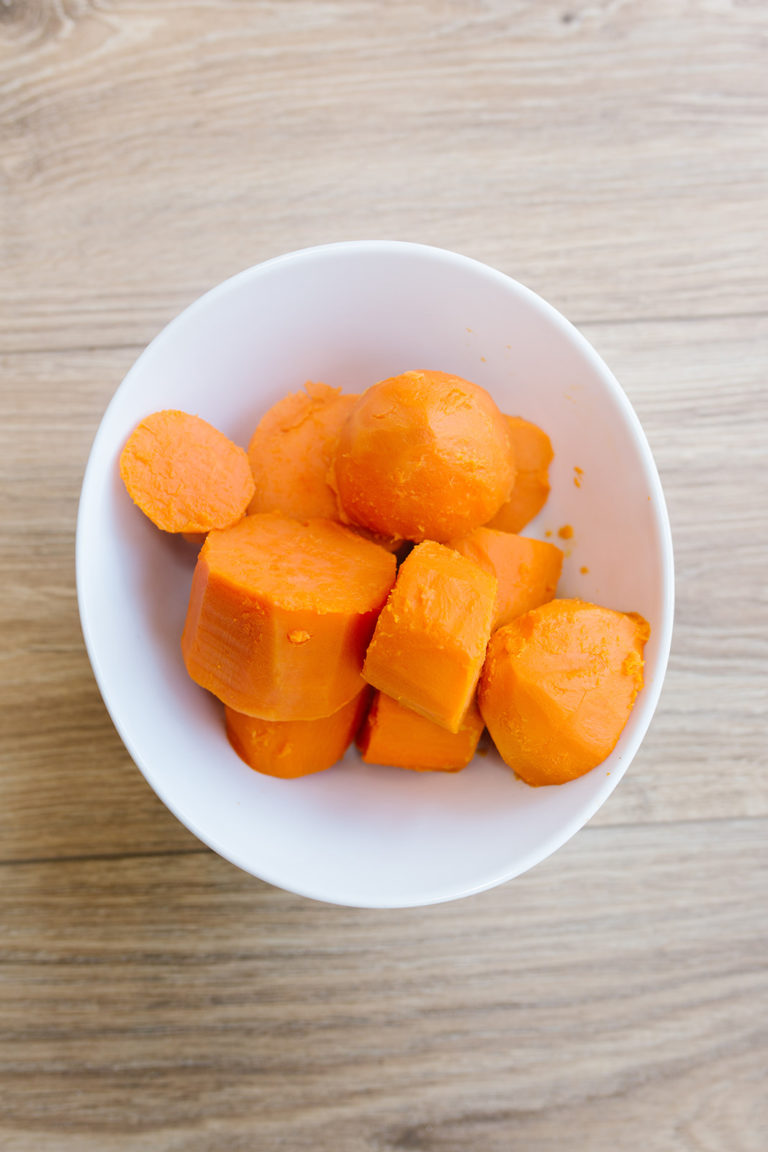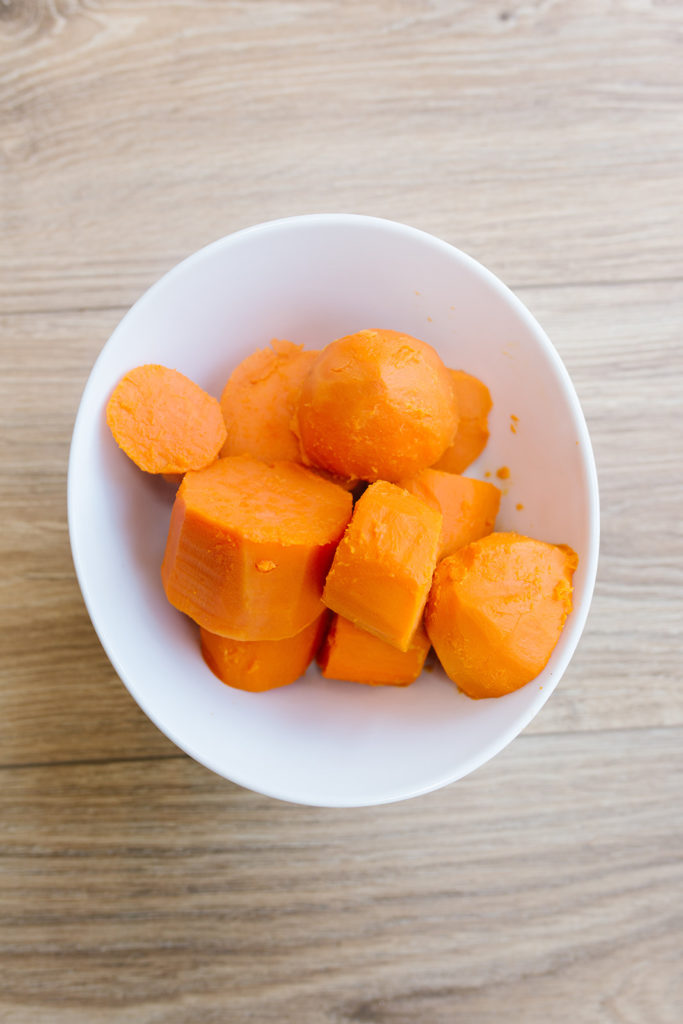 Then flatten each potato disk slightly. The recipe instructed to use a clear glass so that you can see your "smashing technique".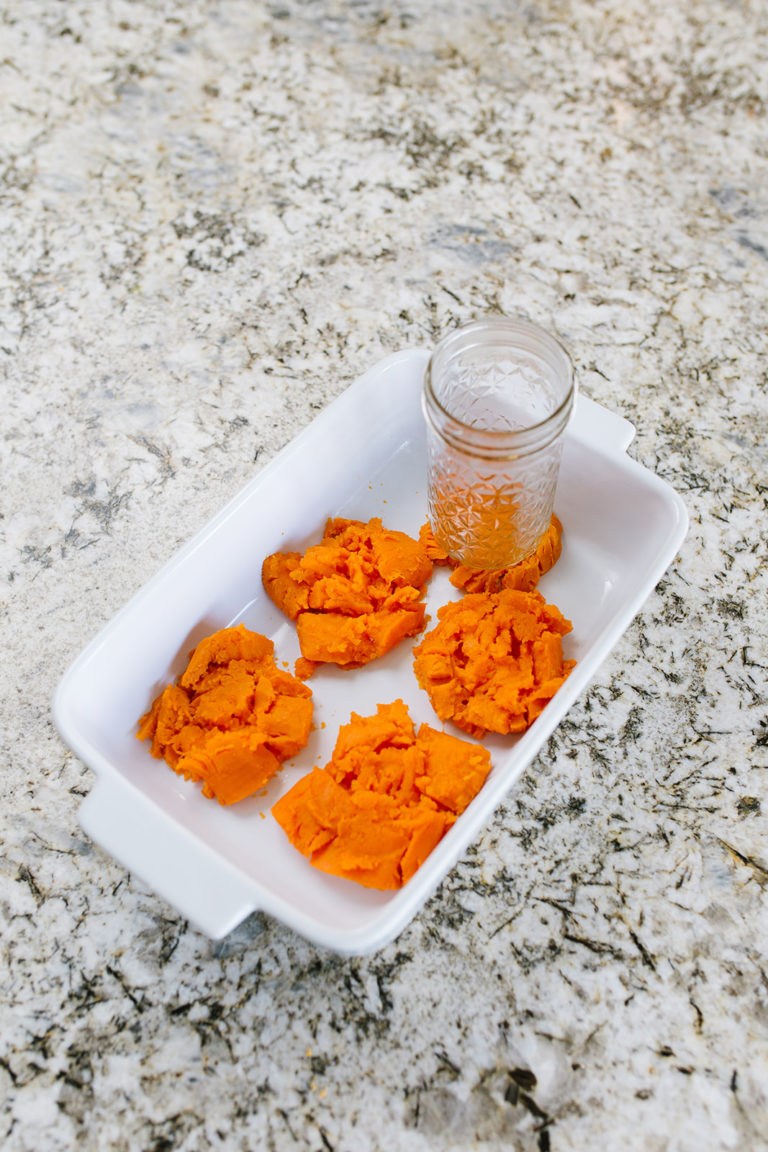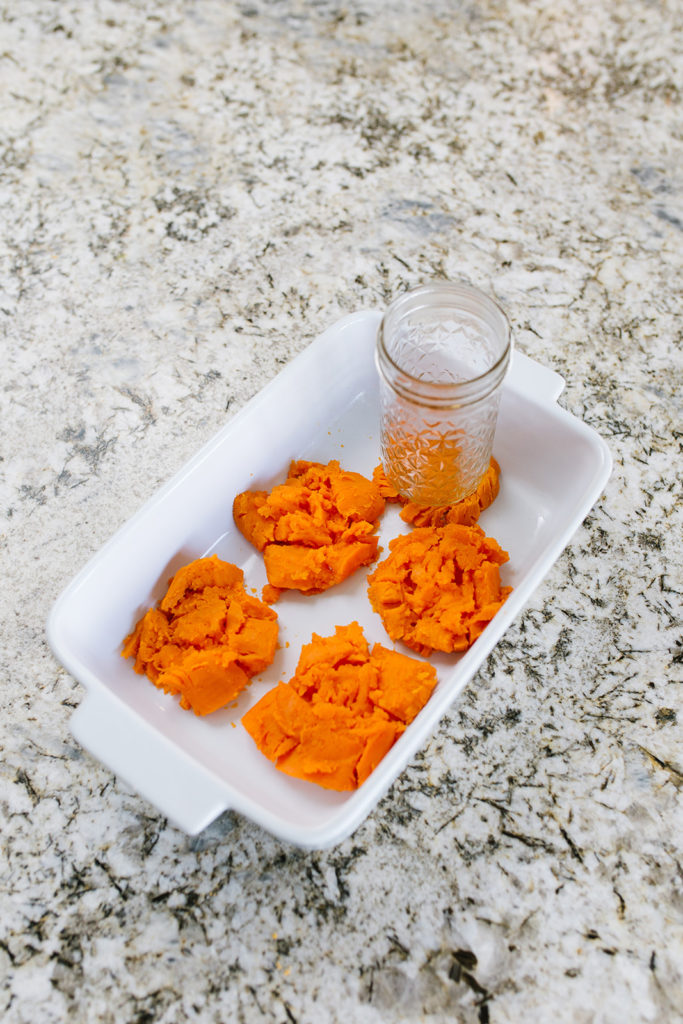 After all of the disks have been flattened, brush some oil and butter on them. (2 tsp melted butter with 2 tsp olive oil) Make sure to coat BOTH sides.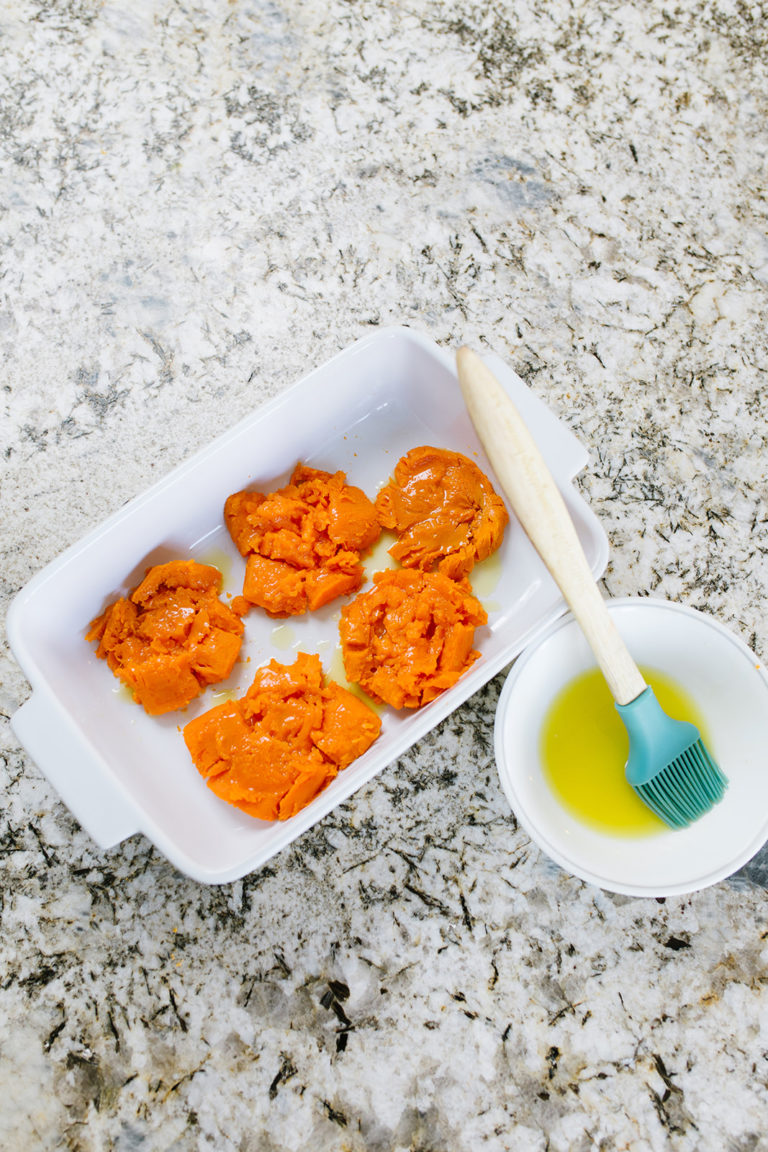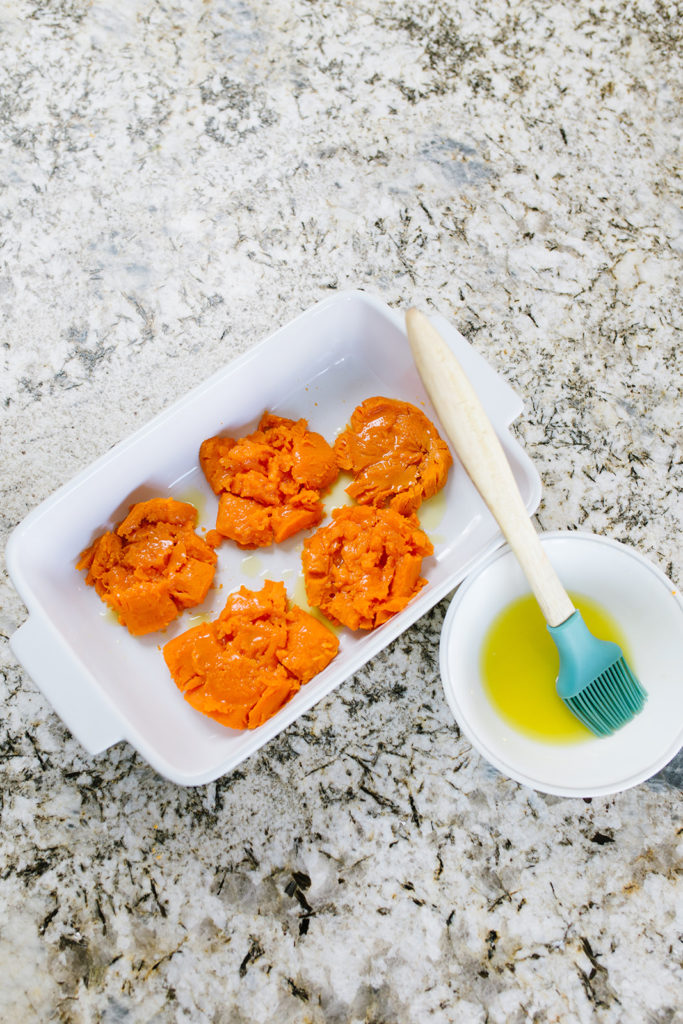 After basting, now come the spices! Let's get this party started!
1 & 1/2 tablespoons light brown sugar
1/2 teaspoon kosher salt
1/2 teaspoon ground cumin
1/2 teaspoon New Mexico chili powder
1/2 teaspoon smoked sweet paprika
1/4 teaspoon onion powder
1/4 teaspoon chipotle chili powder
1/8 teaspoon granulated garlic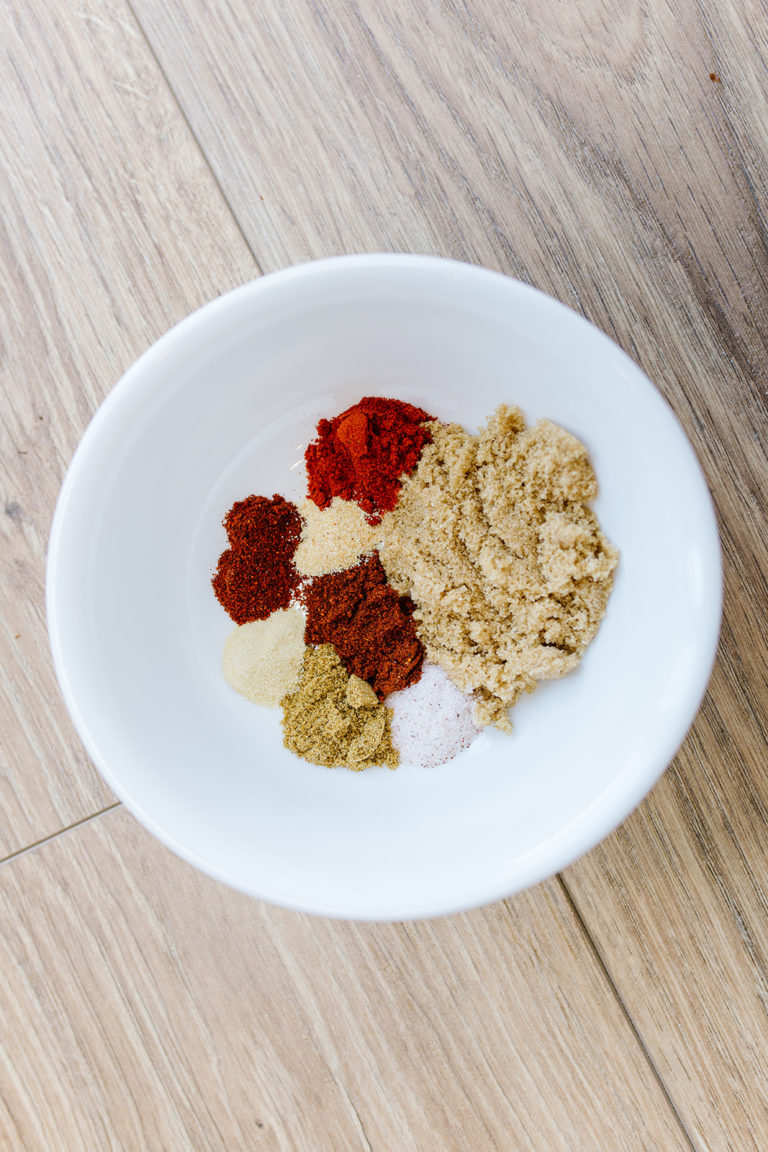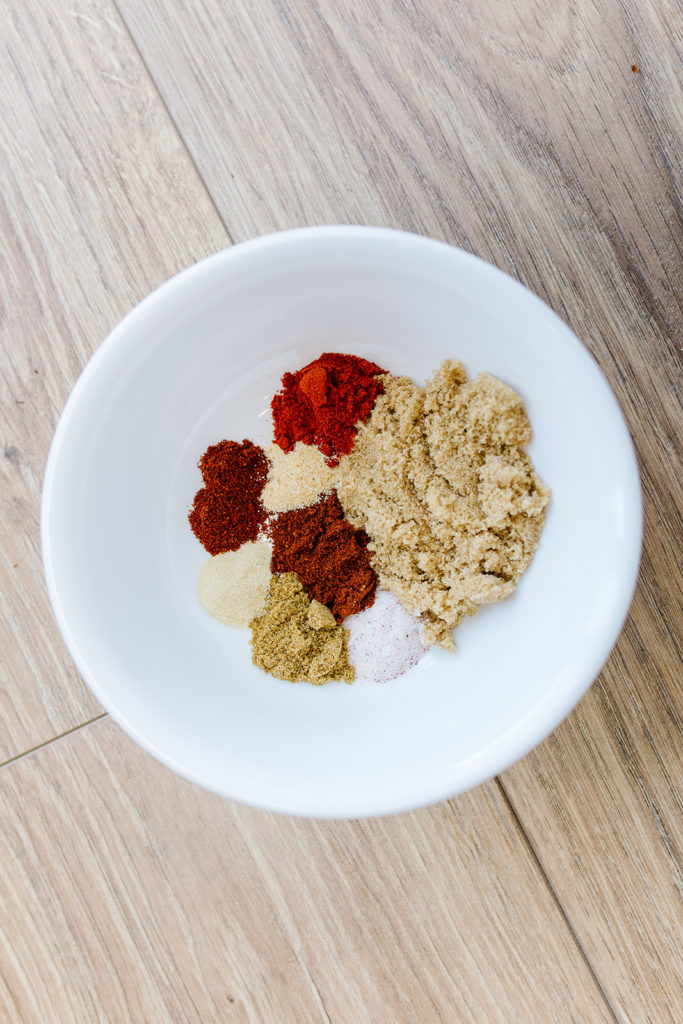 Combine all your spices and then sprinkle them on your "smashed potatoes". Once again, press your spices into BOTH SIDES of your potato disk.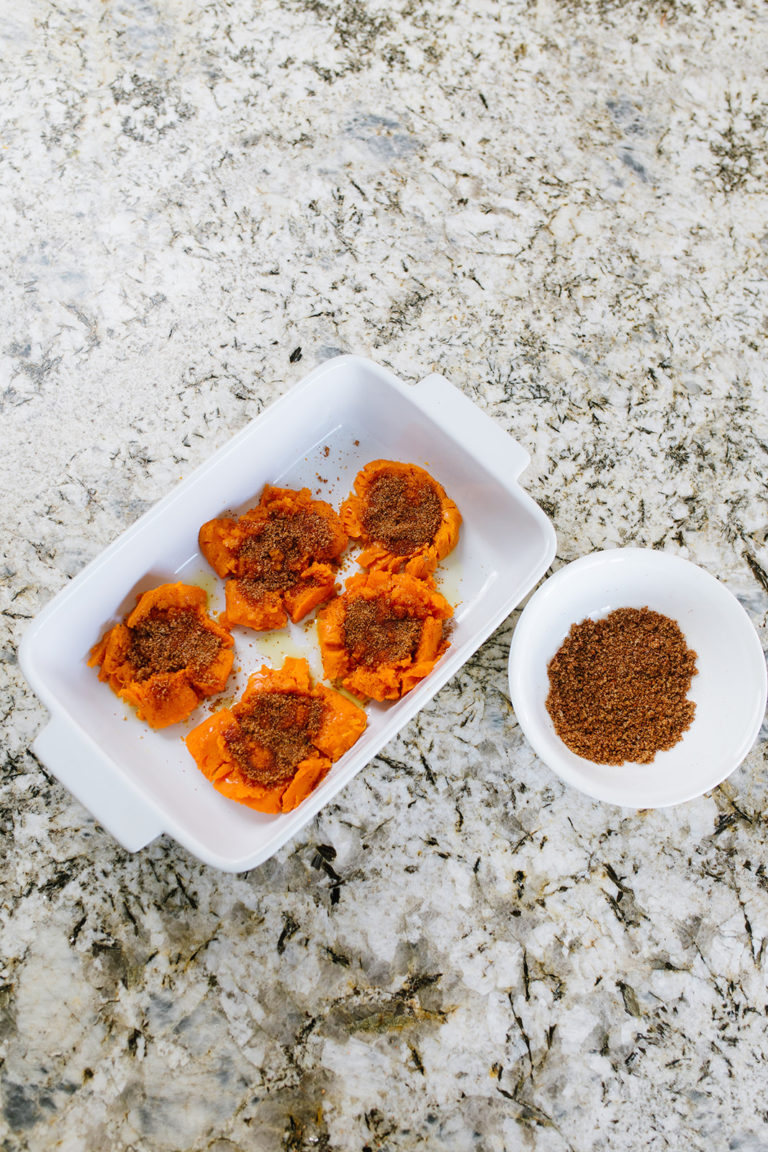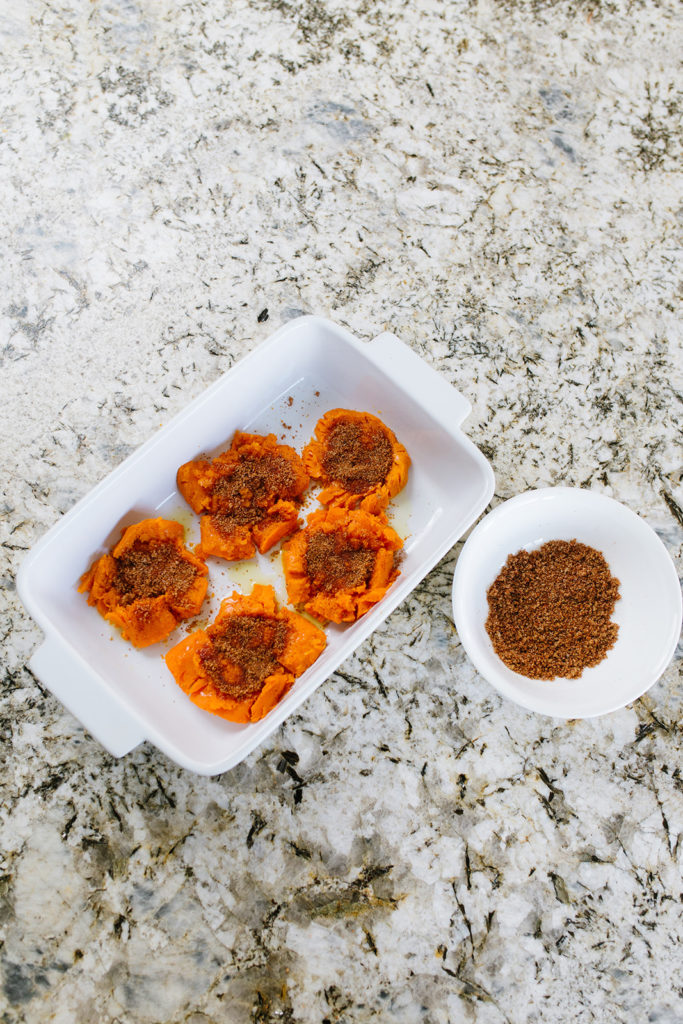 Preheat your oven to 375 degrees and roast the potatoes for 15 minutes. Gently turn over and roast again for approximately another 10 minutes or until the sugar caramelizes and forms a nice crust. This "crustiness" is one of the things that sets this dish apart.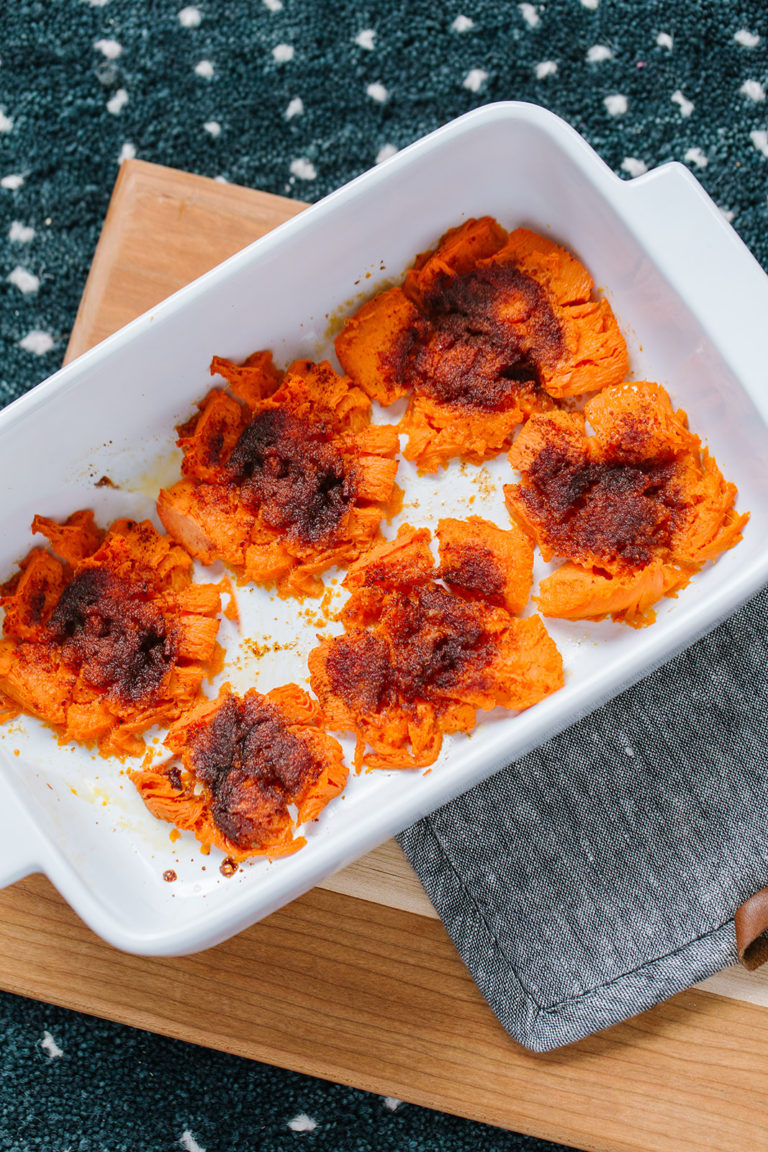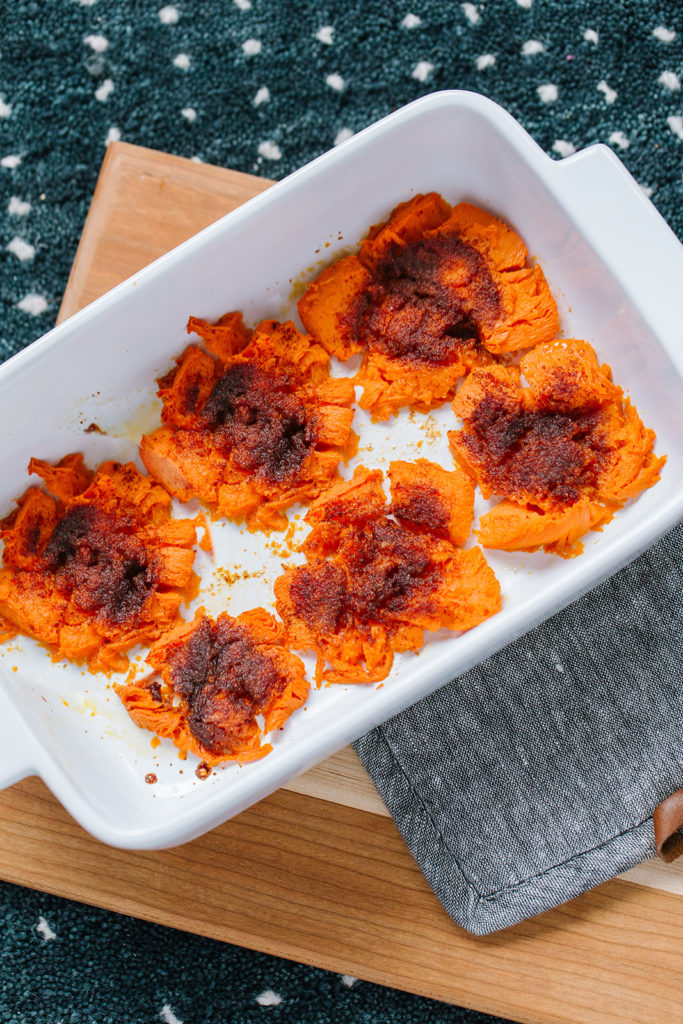 The sugar, the spices, the sugary crust makes these potatoes "To Die For!"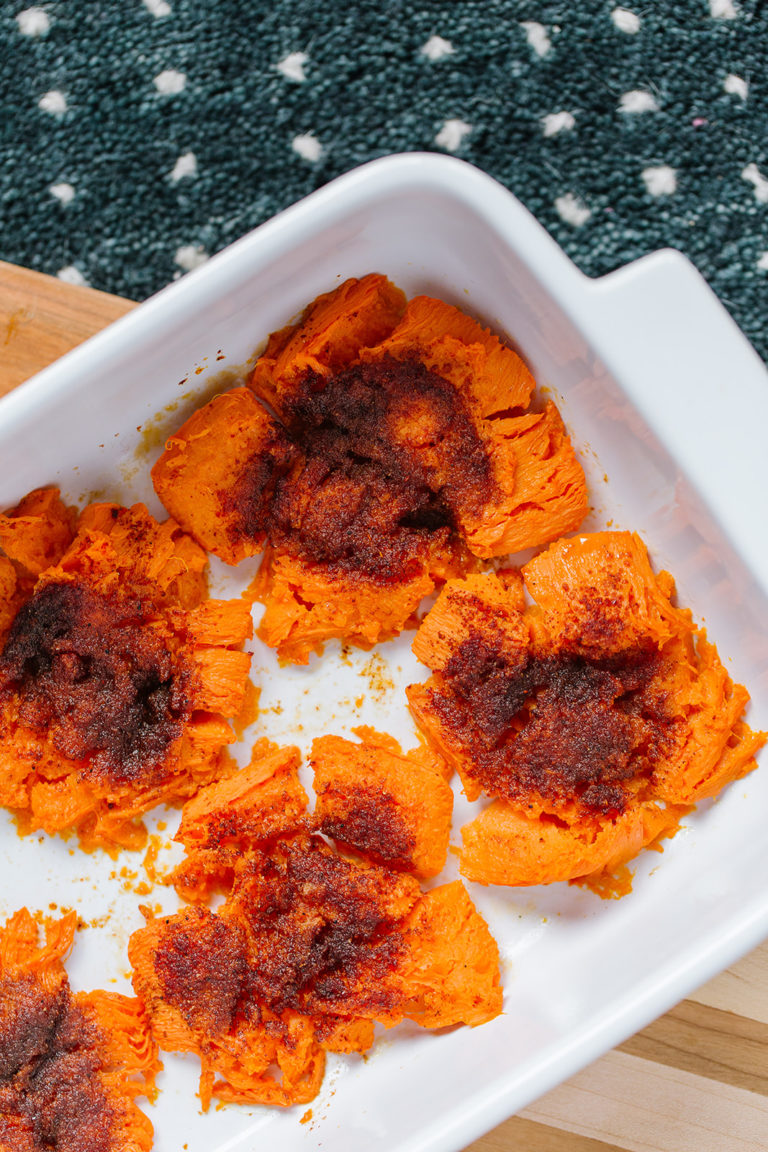 There you have it. Crash Hot Sweet Potatoes. They just might become your new Thanksgiving Tradition.
This Pin Rocks!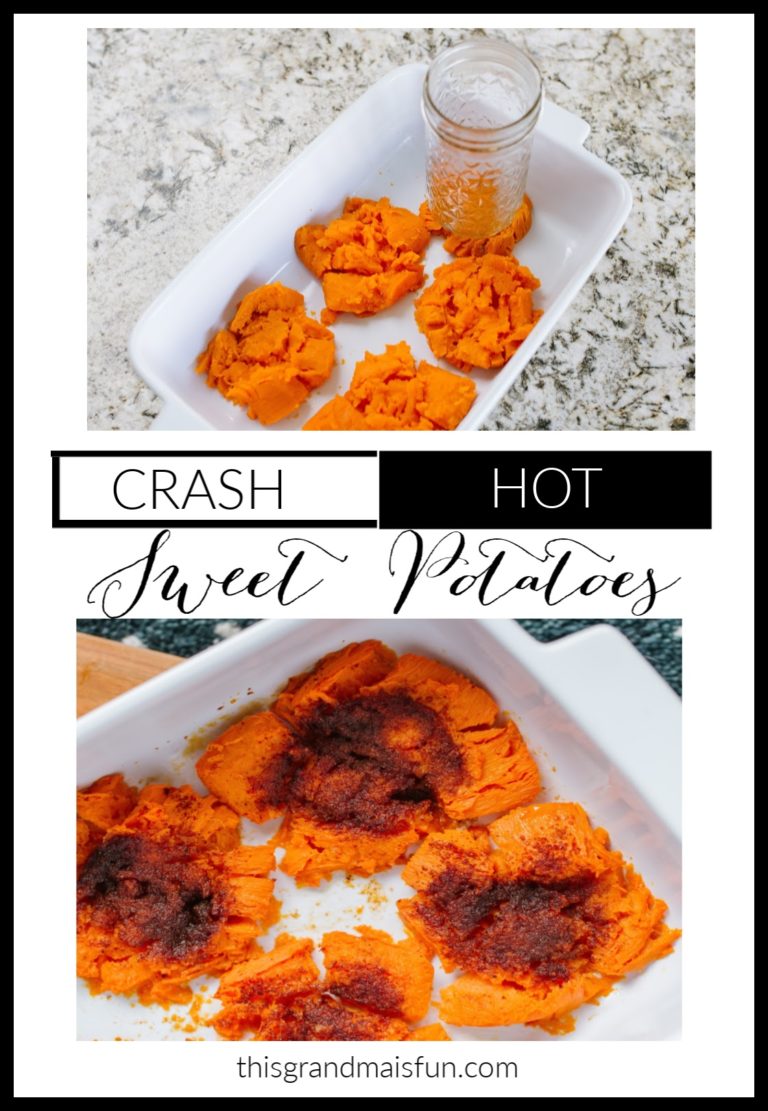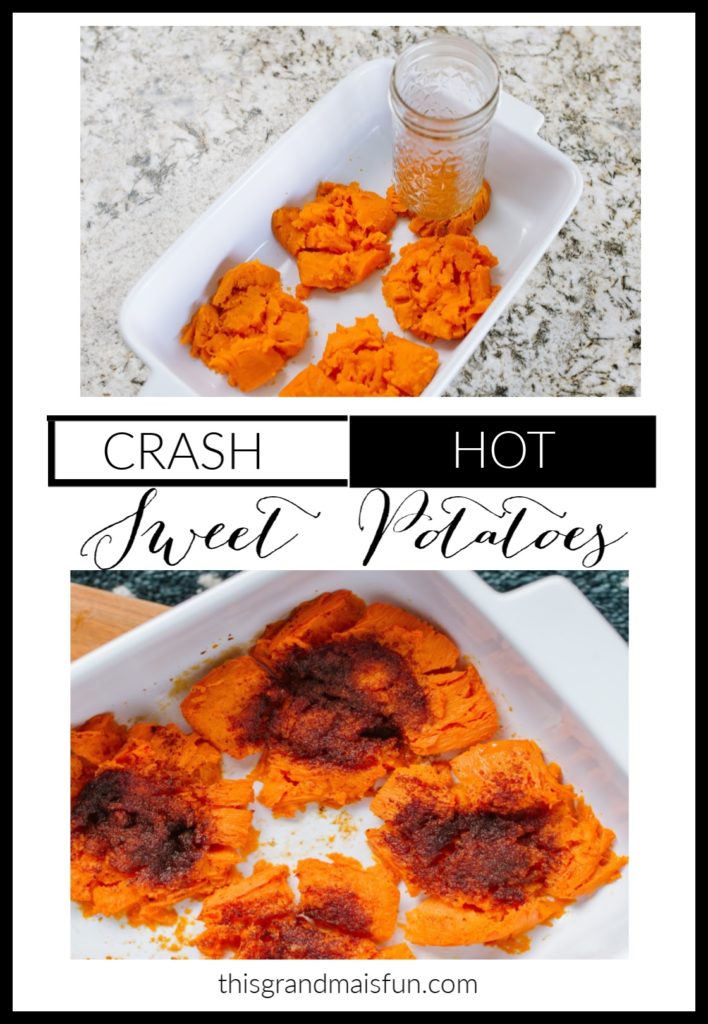 We are happy to be Linking Up with these sites today!
Skip to My Lou
Party Time @ It's So Very Cheri