It finally happened…..fall has arrived. Pretty late for us this year, but I'm sure happy to see all the leaves change into beautiful autumn colors. I love the cold, crisp air in the mornings and cooler days. With the time change, it gets dark by 5:45 pm. It makes me want to get inside and have a bowl of warm soup or some yummy stew. As far as decor goes, my Halloween decorations are all put away and I'm loving my fall decor. These apple votives are unique, so I thought, why not give them a try?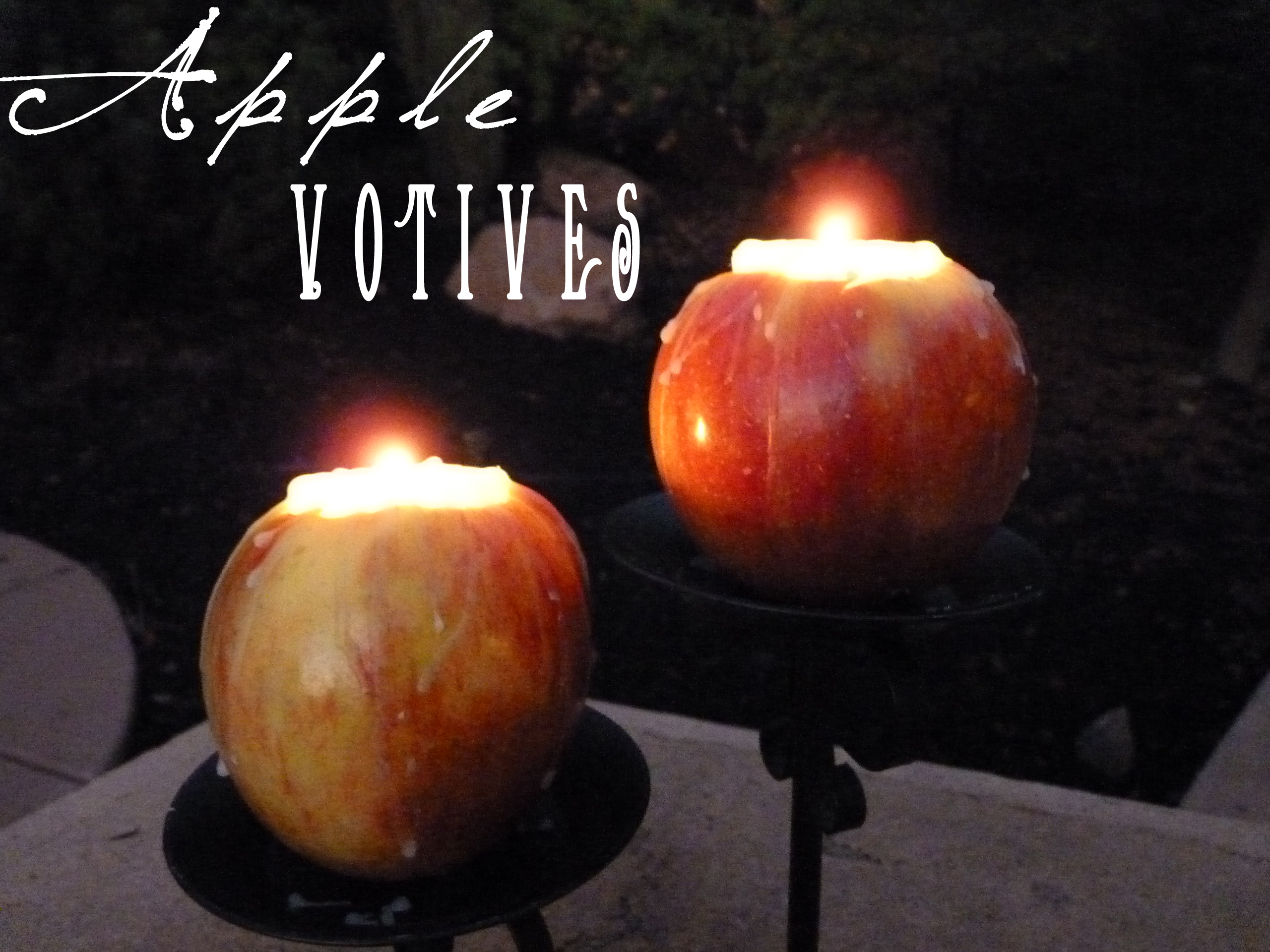 Items you will need: Fresh Washed Apples, Candles, Apple Corer, Pen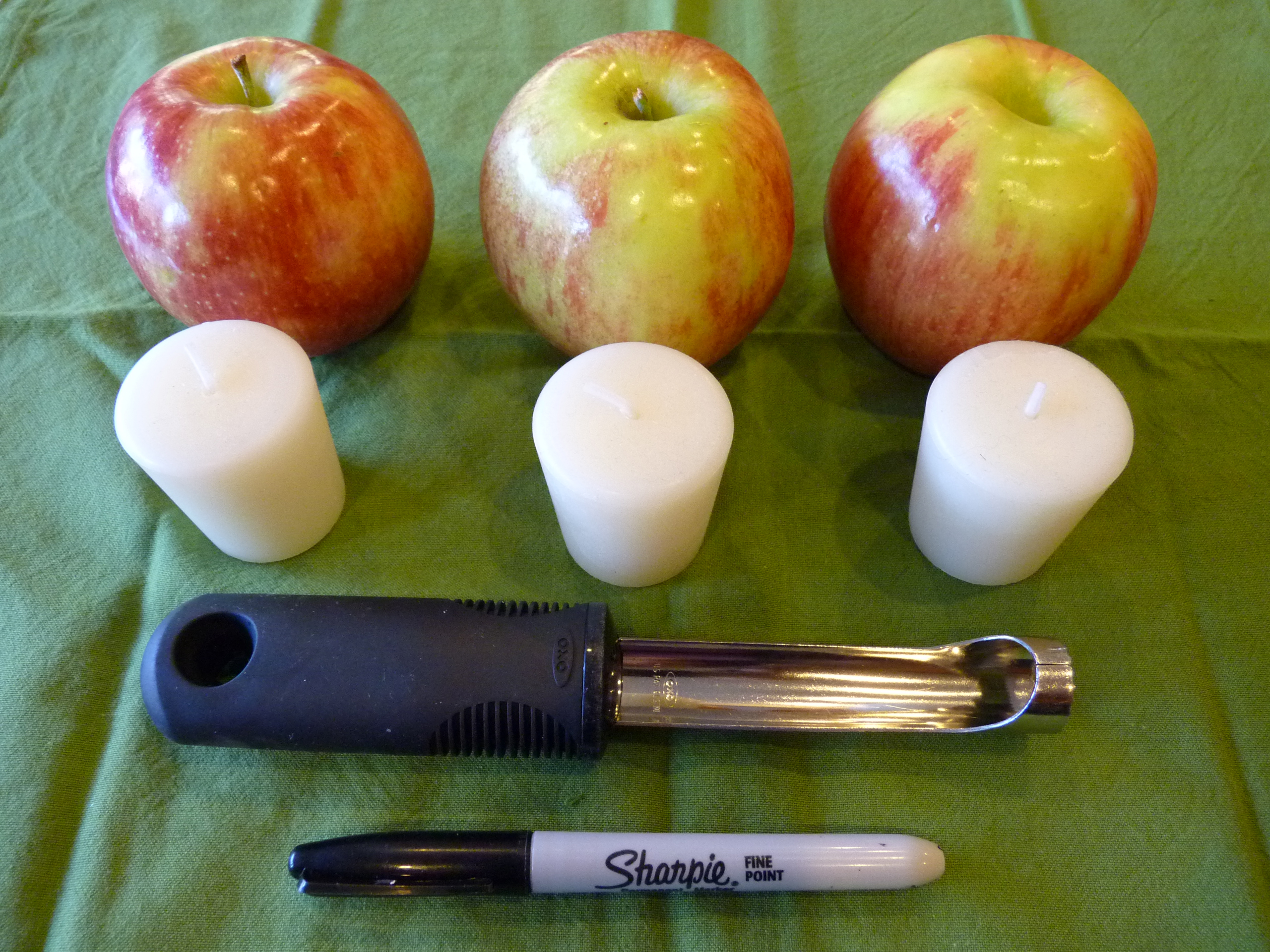 Turn your candle upside down and trace around the edge as a cutting guide.
Cut out around the top, and then hollow out your apple.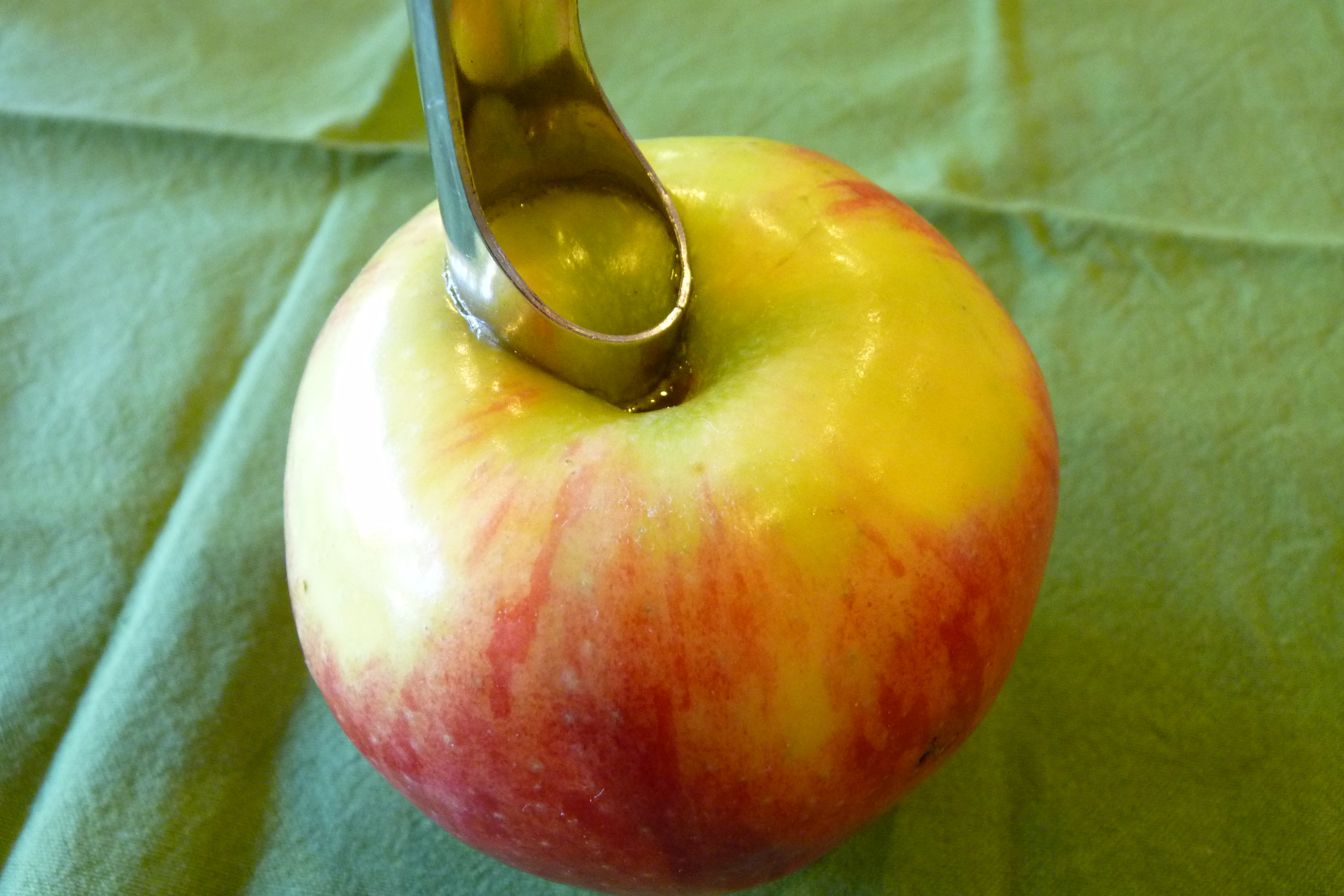 This is how my apple looked after it was hollowed out.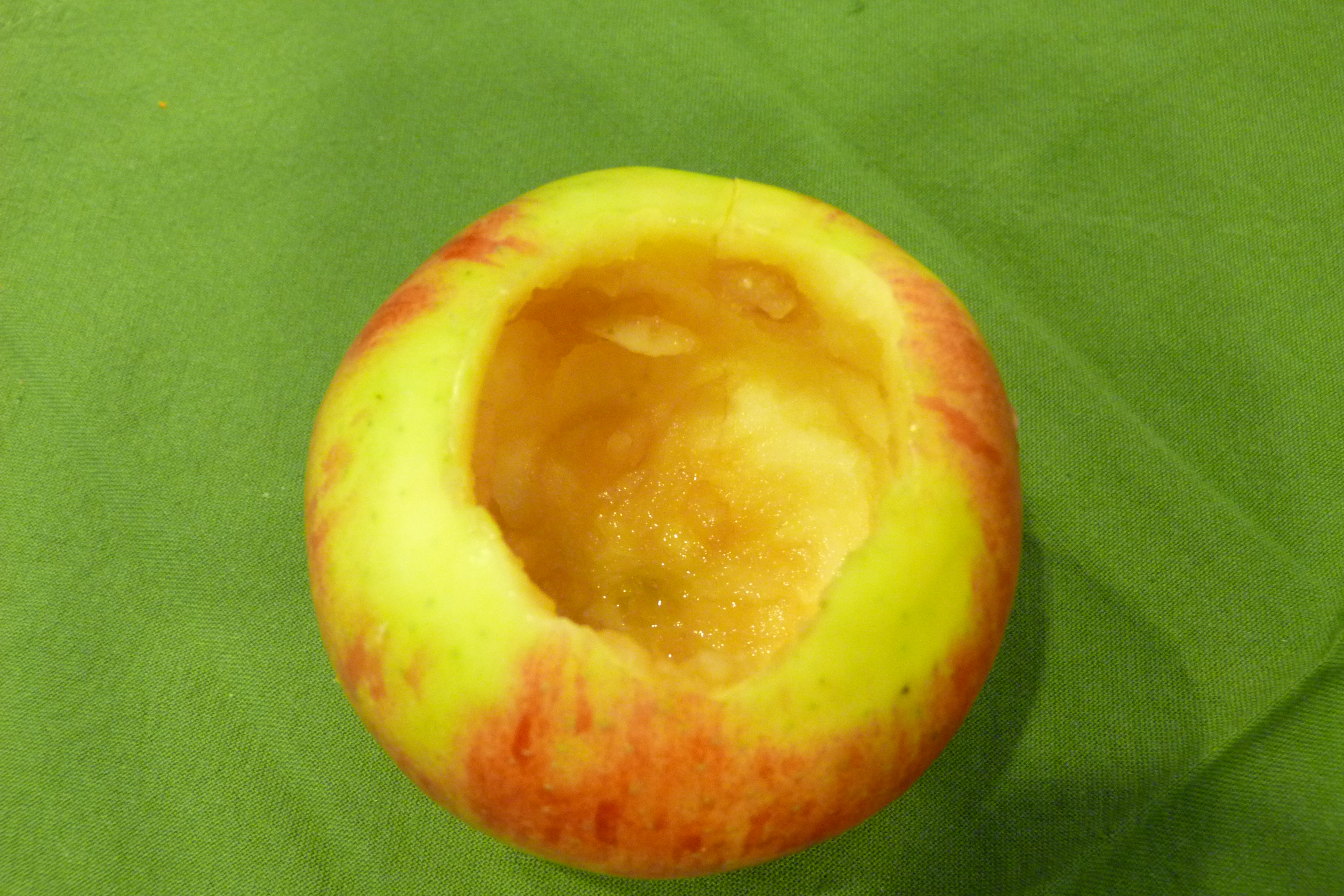 This is how it will look with the candle inserted. Be careful when pushing the candle in, or your apple will split apart. I like having the candle sit just above the edge of the apple.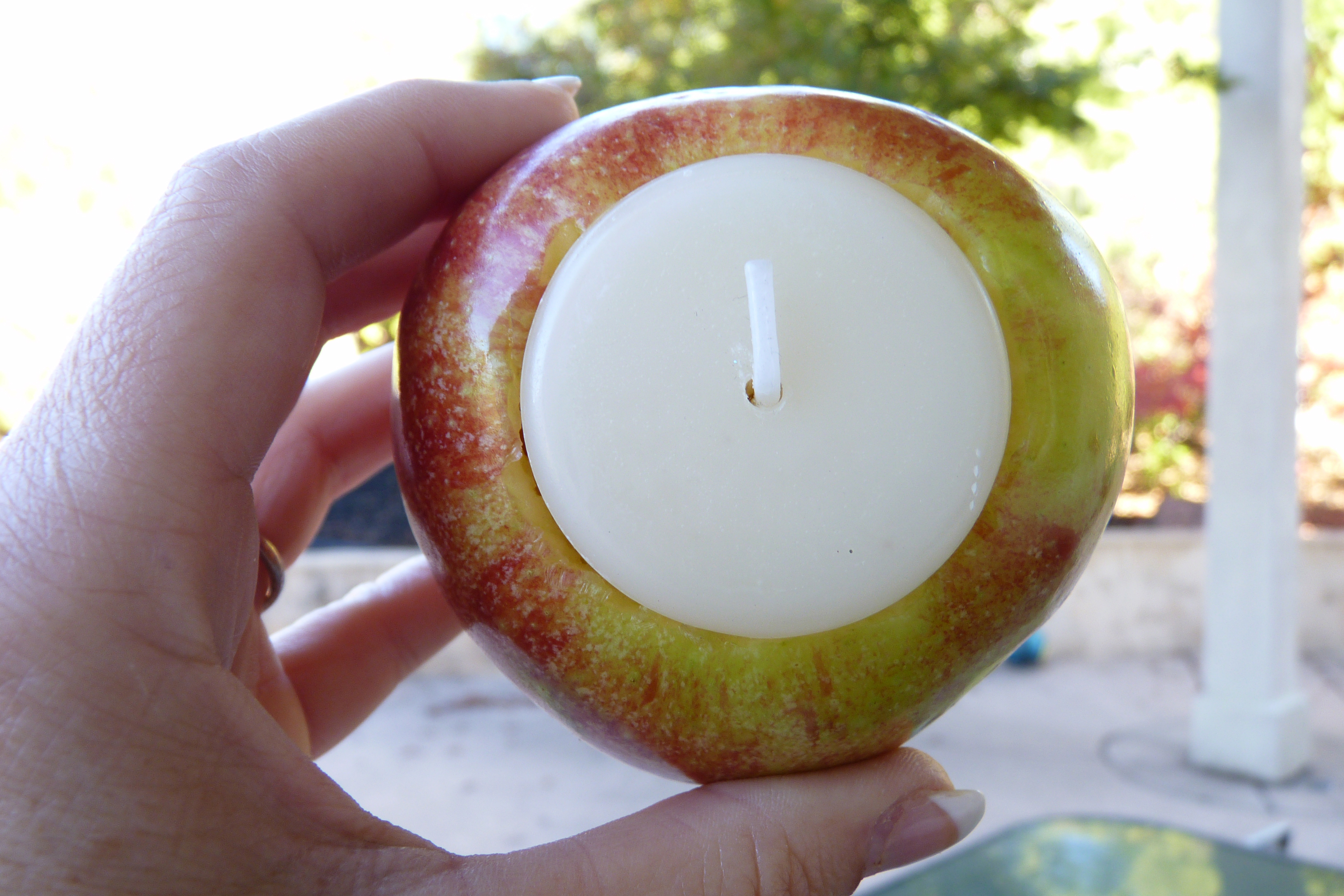 Pro's: These are unique, fun, easy to make and not very expensive.
Con's: As you know apples brown quickly, even when you wash them with lemon juice. I got about 8 – 10 hours out of mine before they started to look brown. But for special occasions, I think they would be worth it.
Yeah…..
This Pin ROCKS!
We linked with: Nap Time Crafers – Truley Lovely – Shaken Together – At The Picket Fence – Simply Designing – Finger Prints on the Fridge – My Romantic Home – Knick Knack – While He Was Napping