I love this free Thankful banner from the ladies at Shanty 2 Chic. I've never decorated with a banner before and I have fallen in love with the look. It's fun to do "eloborate" decor but sometimes the "understated" look is just as good or even better.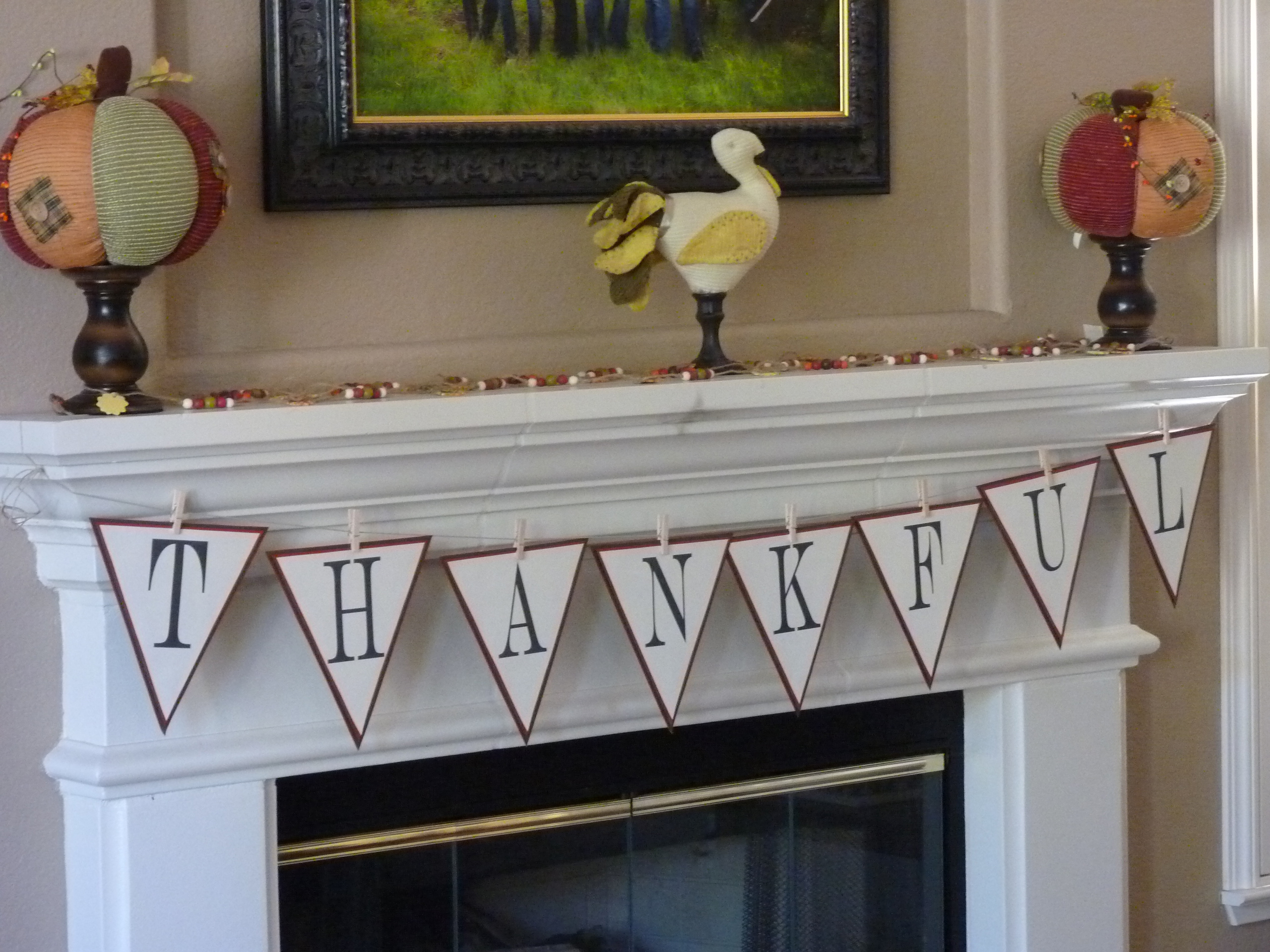 I used ivory paper to print the letters out and used brown and burnt orange scrapbook papers for the border. I printed my letters out at 100% which is pretty large. Keep printing size in mind when deciding where you are going to hang your banner. I'm going to make one for Christmas, but this time I will print the letters out at about 45% so the it will fit into a smaller space and have several words. The gals at Shanty 2 Chic did "Joy To The World" that is really a fun look. I love the idea of making these as gifts, they would fit in any size home or apartment and mailing would be inexpensive and easy.
It took about 35 minutes to put this together and cost me about $2 to make.
I gotta say…
This Pin ROCKS!