Cream Cheese and Sausage Breakfast Crescent Rolls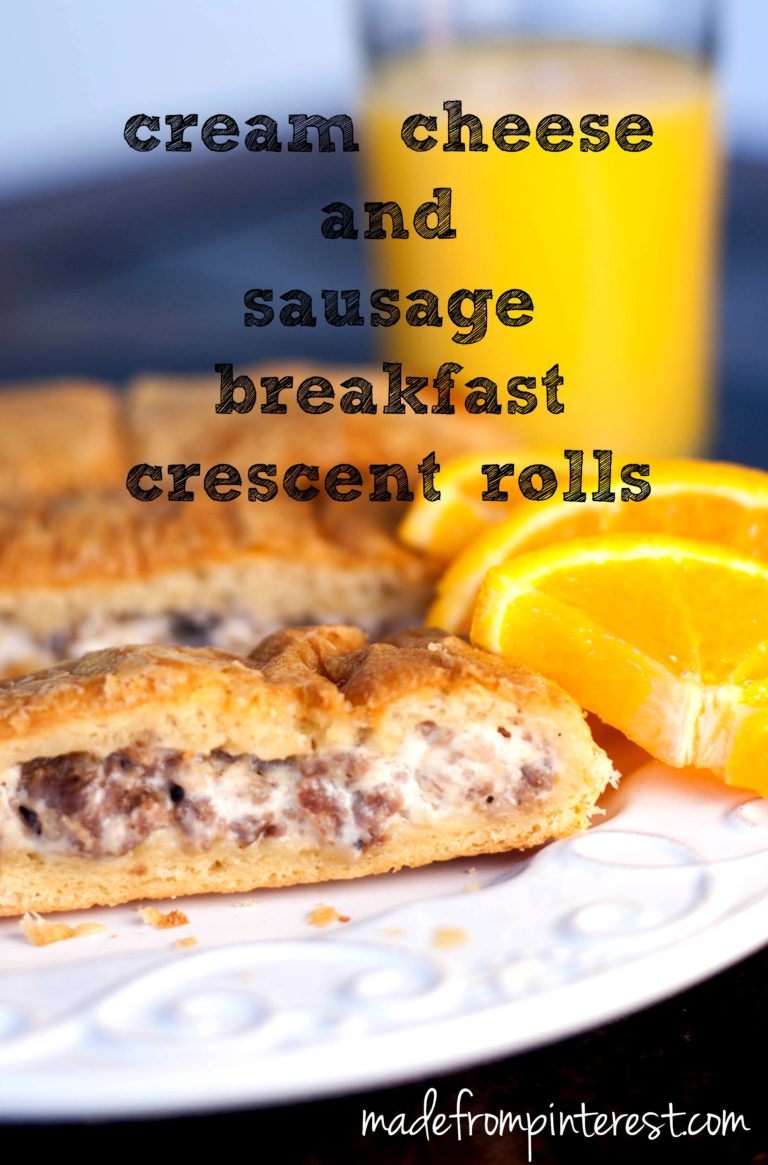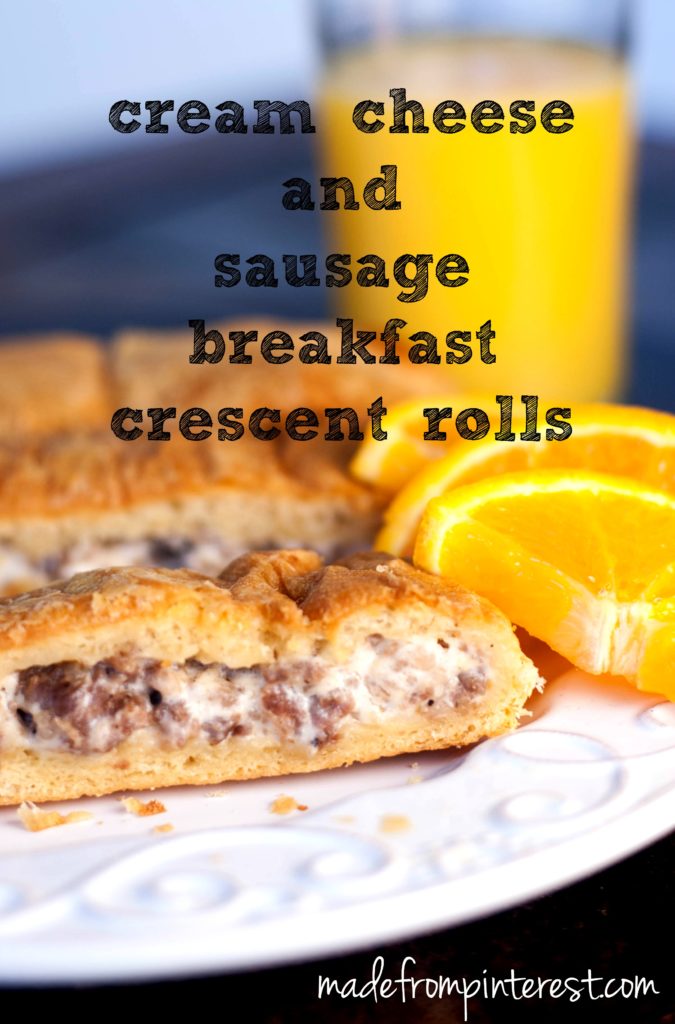 We have a great family breakfast for you today. We recently had these at our family reunion. With all of the activities that we had planned, we needed a quick and easy breakfast that would appeal to everyone. These Breakfast Crescent Rolls really fit the bill!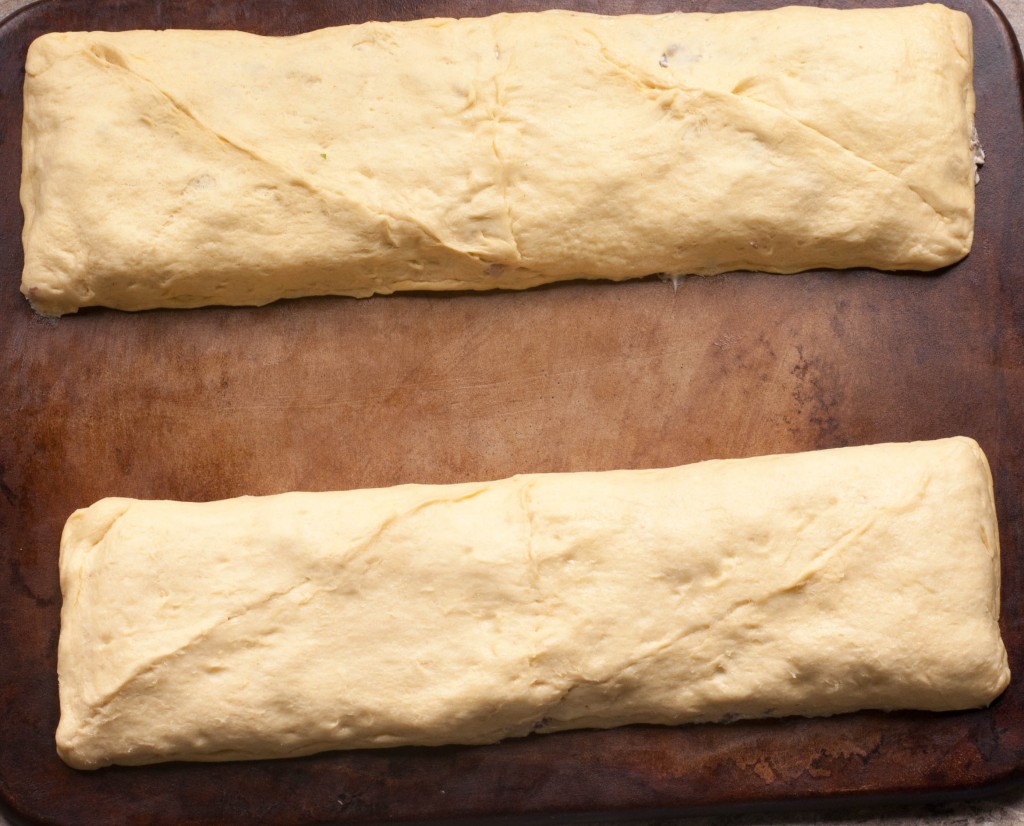 While they were cooking, I scrambled up some eggs and together, they were a perfect match before we started our day.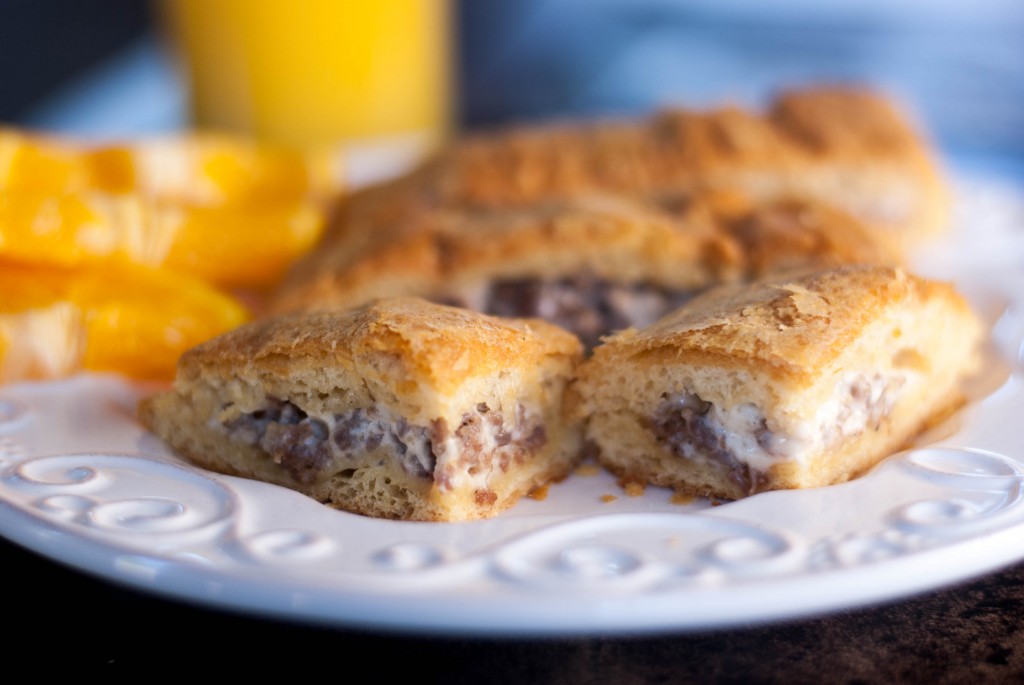 No matter if you are cooking for just your family or a whole crew, they are going to LOVE these Cream Cheese and Sausage Breakfast Crescent Rolls. Besides, you can never go wrong with something that has cream cheese in it, right?!!
Let's get cookin'!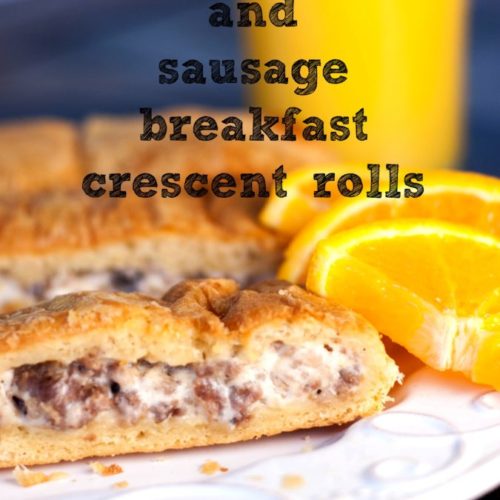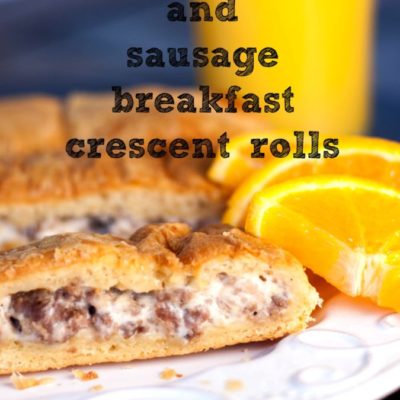 Cream Cheese and Sausage Breakfast Crescent Rolls
Ingredients
1

pound

of regular Jimmy Dean Sausage

2

cans of Pillsbury Crescent Rolls

1 8

oz

block of Philadelphia Cream Cheese
Instructions
Preheat oven to 350 degrees

Brown and drain sausage.

Microwave cream cheese in a microwave safe bowl for about 30 seconds to soften or soften to room temperature.

Mix cream cheese with sausage.

Open your crescent rolls but do not pull the triangles apart. You are going to make two long rolls with this recipe.

Spray your baking sheet with a cooking spray.

Place 4 triangles of crescent roll dough lengthwise onto your baking sheet.

Press any holes that you see together to seal the dough.

Fill with half of the cream cheese and sausage mixture.

Top with the remaining crescent roll dough and press all holes together along with all the sides to seal the entire loaf.

Do the above again with the remaining dough and mixture to make two loaves.

(See above picture)

Bake at 350 degrees for 25 minutes.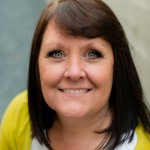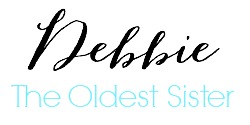 This awesome post has been shared with Home Stories A to Z