Are you ready for a recipe that is the bomb dot com with the caps lock on? These are my favorite cookies. of. all. time. When I was younger, I could NEVER make these kind of sugar cookies. I always burnt them, they were too crispy and not moist and chewy and I had almost given up trying to make them. UNTIL I FOUND THIS RECIPE! But before we get to the recipe, because these cookies are apple shaped and remind me of school, I wanted to share a memory of my dad and school days!
My father passed away 9 years ago and he was somewhat of an absent-minded professor. When he got focused on something, everything else in the world seemed to fade away.
My sister Tracy and I were very well aware of his preoccupation and would often use this to our advantage.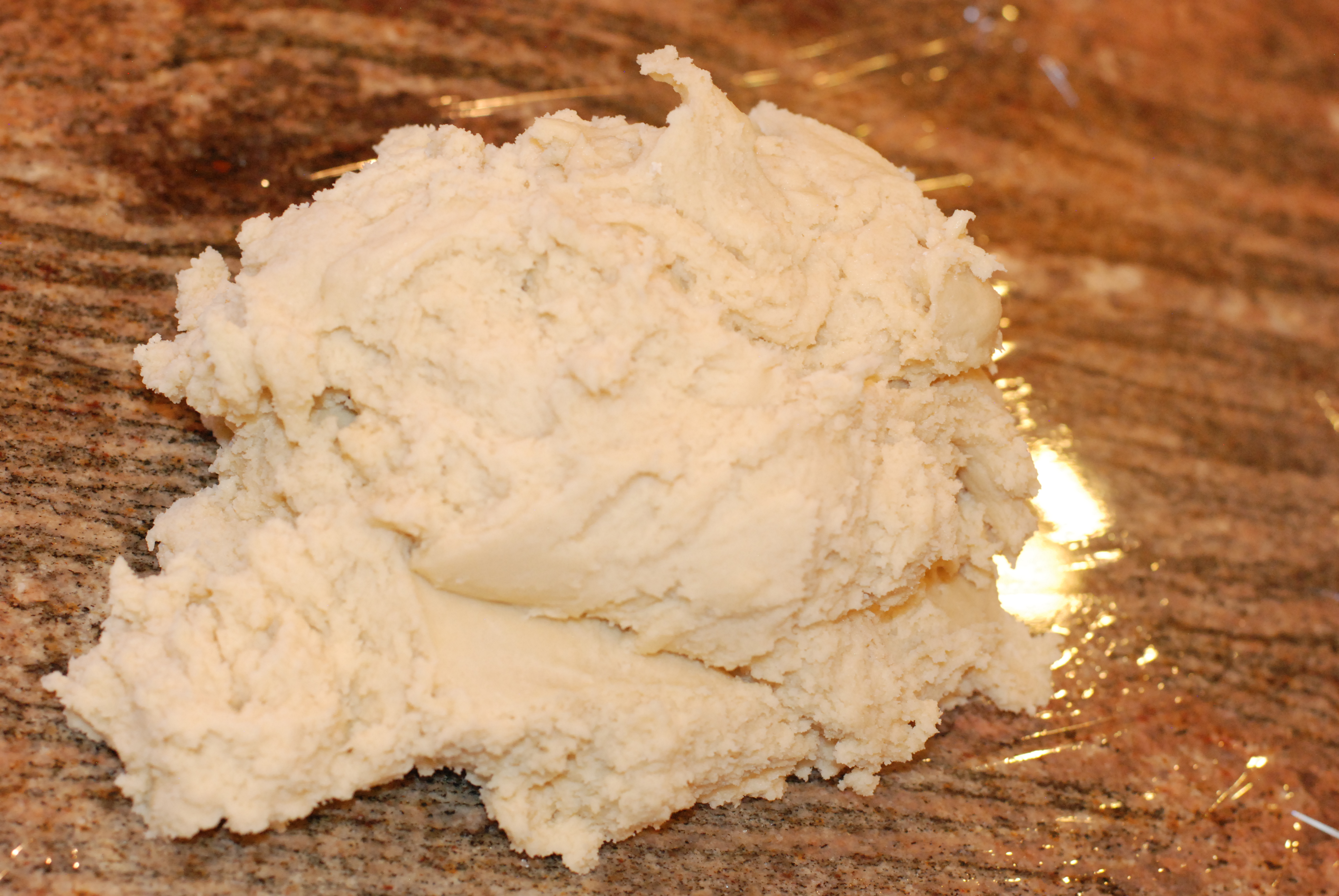 Every once in a while, Tracy and I needed to be driven to school and we ALWAYS wanted Dad to be the one to take us. Why? Because we found that if we sat quiet enough in the car, that our Dad would actually forget that we were even there and he would drive all the way to work before he finally realized that we were still in the car! Some days he would get halfway to work before remembering he needed to drive toward the school but more often than not, he would make it all the way to work before we piped up and reminded him that we needed to go school. Goodnaturedly, he would take us to school but would have to write a note about why we were late. We thought it was so fun to miss some school!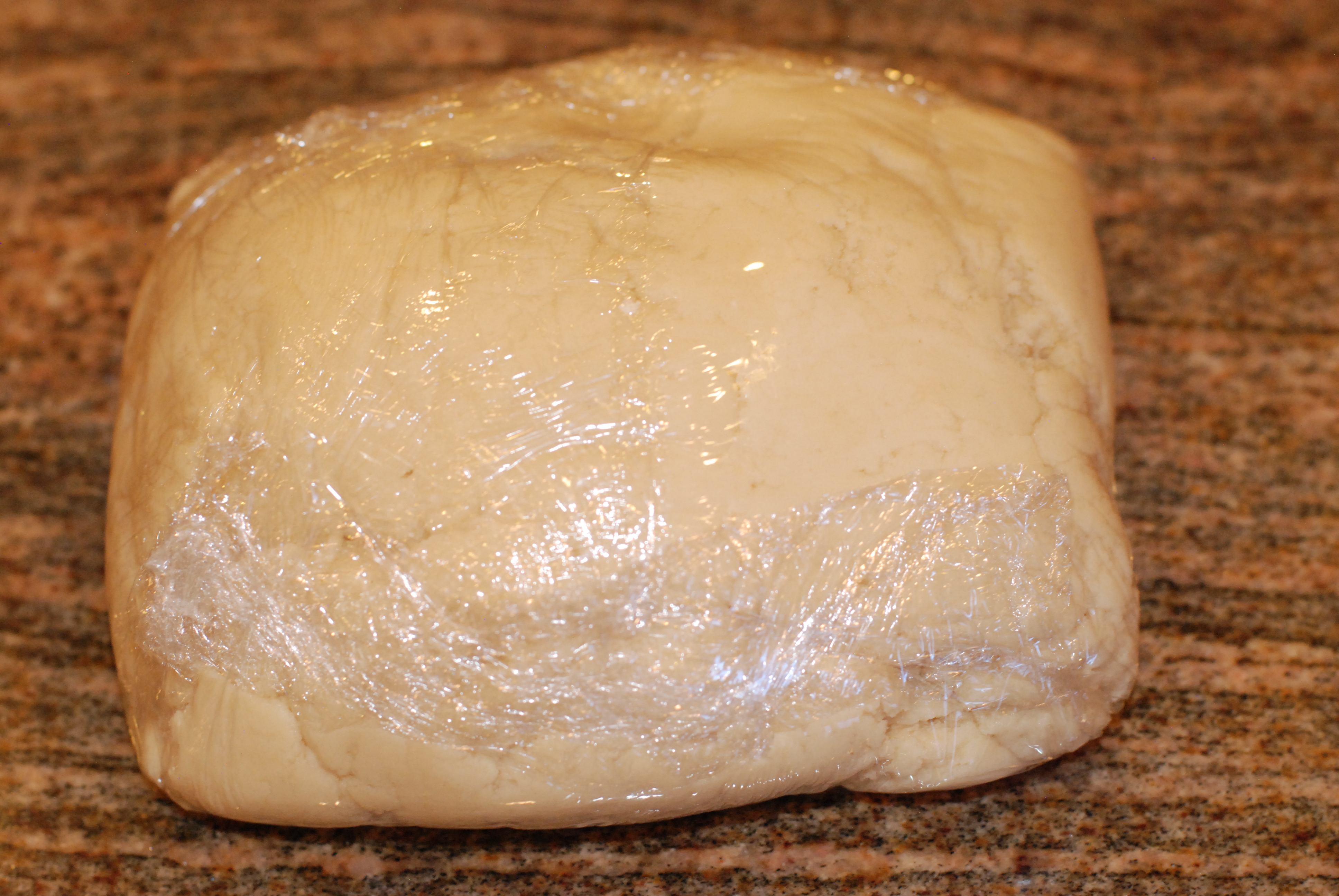 Even in later years, Tracy and I would never miss an opportunity to razz Dad about this memory whenever he seem preoccupied with something.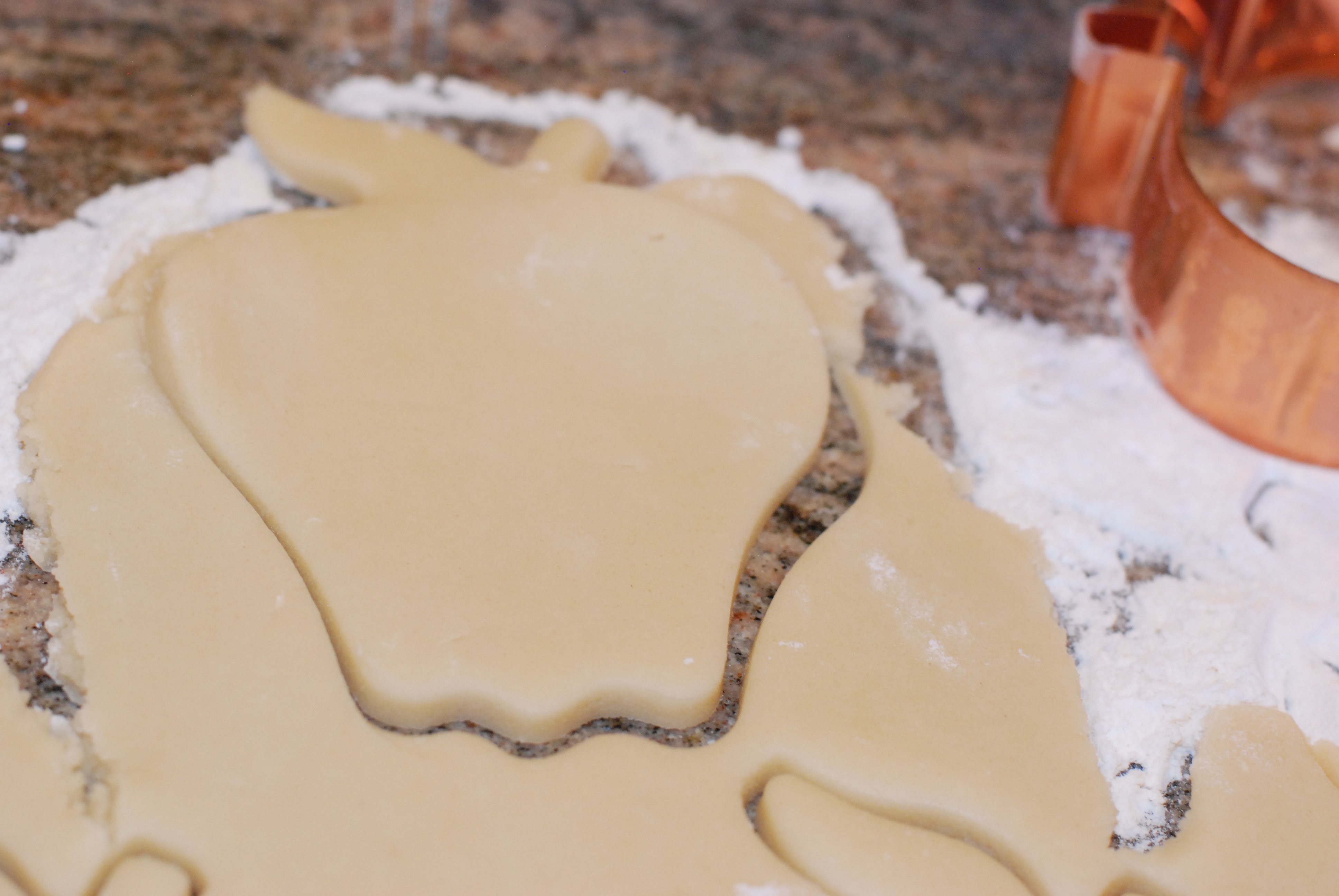 Although all three of us don't suggest that you forget your kids in the car, we do suggest that you make your children some of these Cream Cheese Sugar Cookies for when your kiddos come home from school. They will think you are the best parent EVER! These can be made in any shape of cookie cutter that you have and as noted below, the real secret is to keep the dough thick after rolling.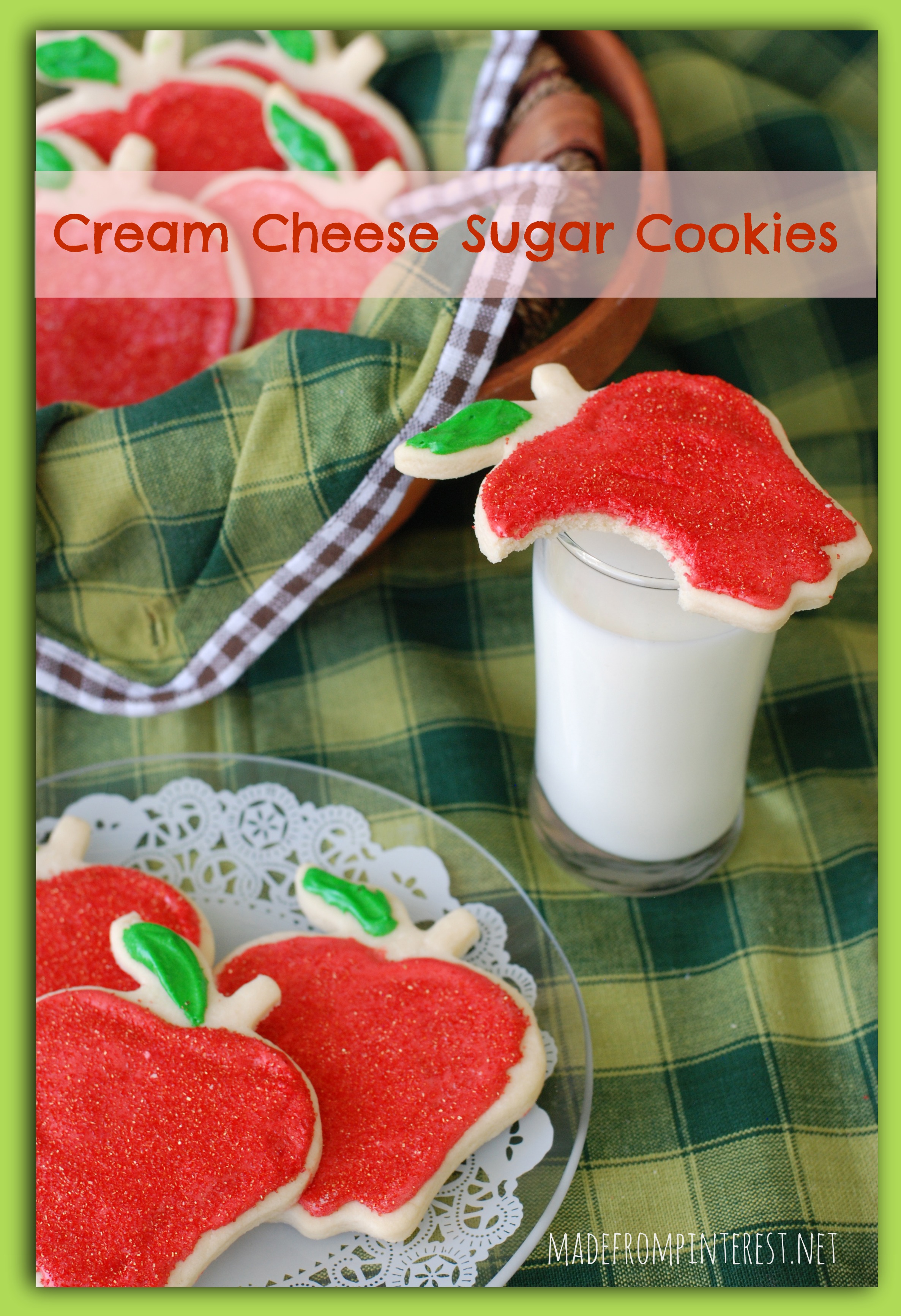 These are soft and chewy and have a surprise ingredient that elevates them above that of a regular sugar cookie which is the addition of some almond extract. Yummers!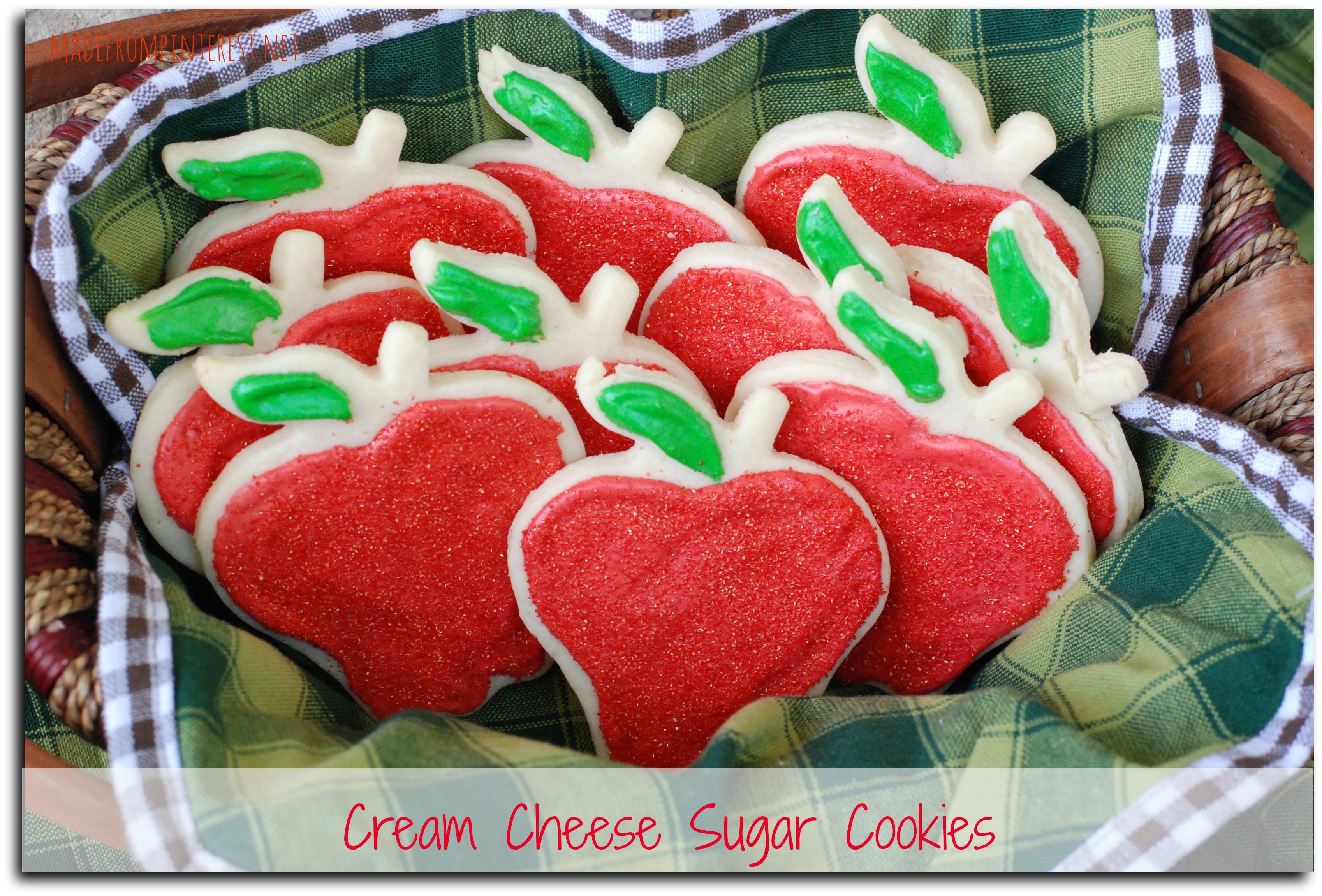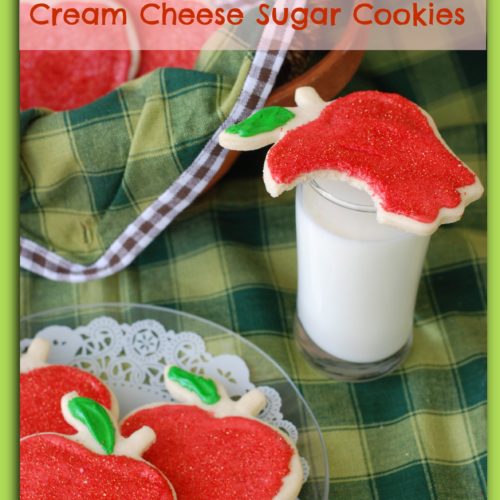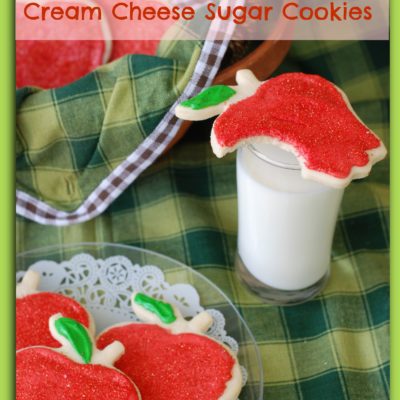 Cream Cheese Sugar Cookies
Ingredients
Dough
1

cup

soft butter

8

oz.

cream cheese

1 1/2

cup

sugar

1

egg

1

tsp

vanilla

1/2

tsp

almond extract

3 1/2

cups

flour

1

teaspoon

baking powder
Frosting
2

cups

powdered sugar

2

tablespoons

soft butter

1/4

tsp

almond extract

Milk to desired consistency
Instructions
Blend butter and cream cheese. Add sugar and egg. Mix in remaining dry ingredients and blend into the creamed mixture. Chill for 1 hour. Roll out dough on floured surface until 1/4 inches thick (a must!) Cut with desired cookie cutter shape and bake at 375 for 8-10 minutes. Let cookies cool.

Mix all your frosting ingredients and add some food coloring if desired. For these apple cookies, I used Wilton's Leaf Green and Red Icing colors. Frost cookies when cool. Add any desired decorations. I used some red sanding sugar on the red frosting.
Notes
The key to making a good sugar cookie is to make sure that you cut the cookies thick enough and then don't over cook them!
Adapting a recipe from Allrecipes.com, This Pin Rocks!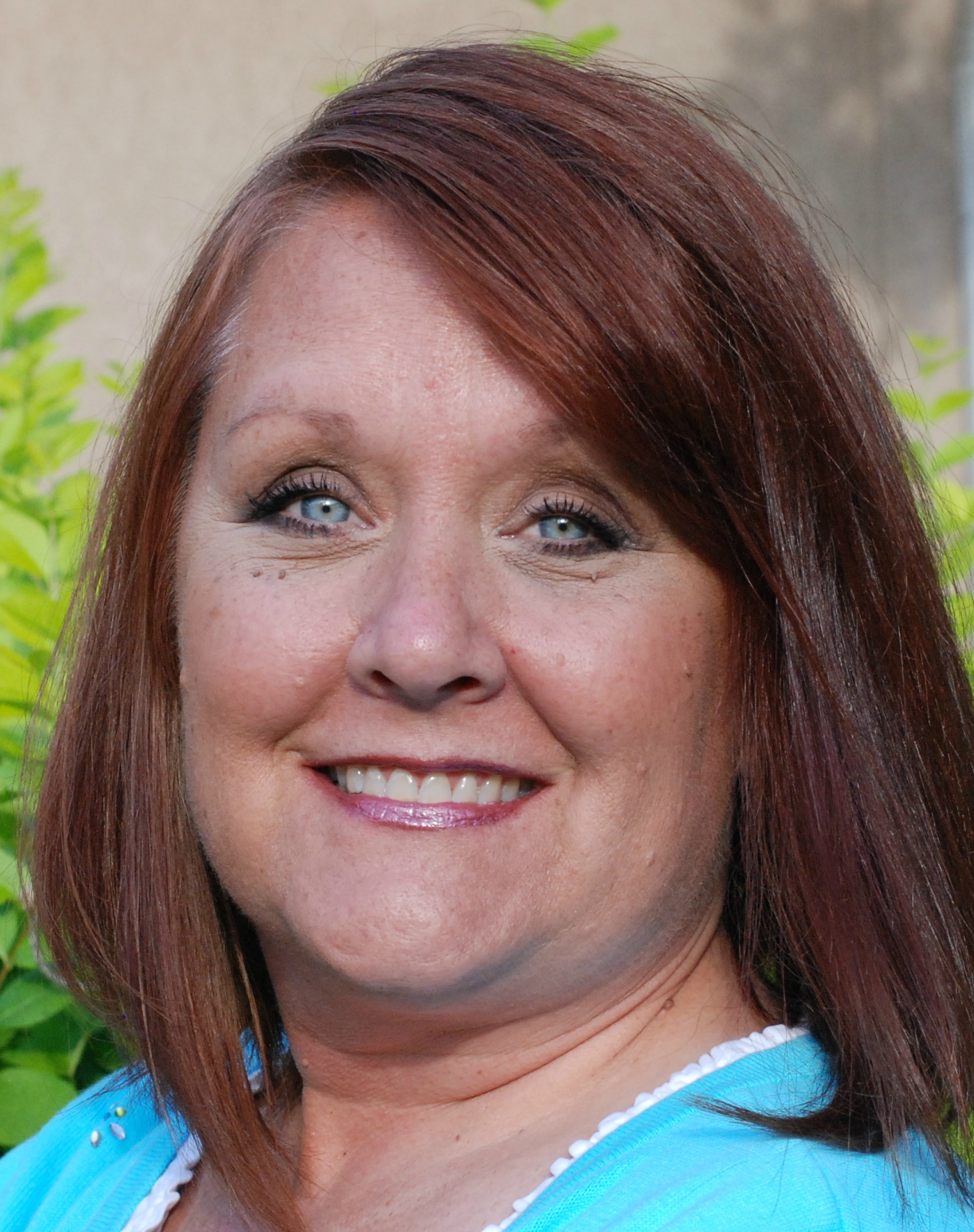 It's a party with these sites today:
You can also find MadeFromPinterest on