I have seen this pin FOREVER on Pinterest and have always wondered if it really worked. I love tips that help cut down on work, clean-up and effort in the kitchen.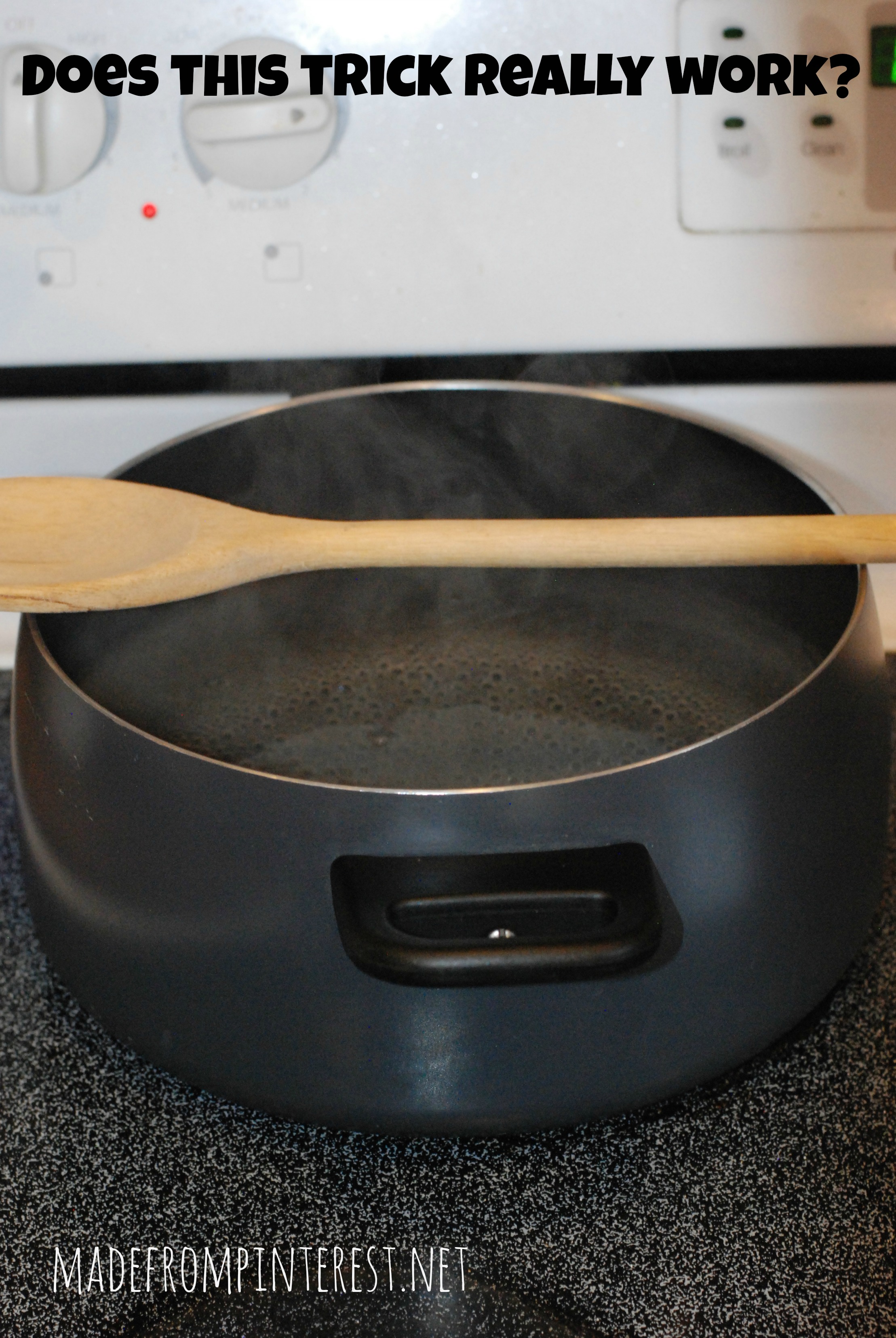 For example, years ago I saw a tip where a gal separated her silverware when she loaded the dishwasher. She put all of her spoons in one section, all of her forks in another section, etc. Then when the dishwasher was ready to be emptied, she would just grab a whole section of spoons and put them away super quick. Brilliant, right?
So I was very excited to try this out since it seems like I can NEVER boil something without it boiling over! And then I have this watery mess to clean up all over the top of my stove. It sure would cut down on some clean-up work, if I could master boiling without the mess.
Enter this trick to put a wood spoon on the top of your pot which is supposed to stop your water from boiling over.
So did it work?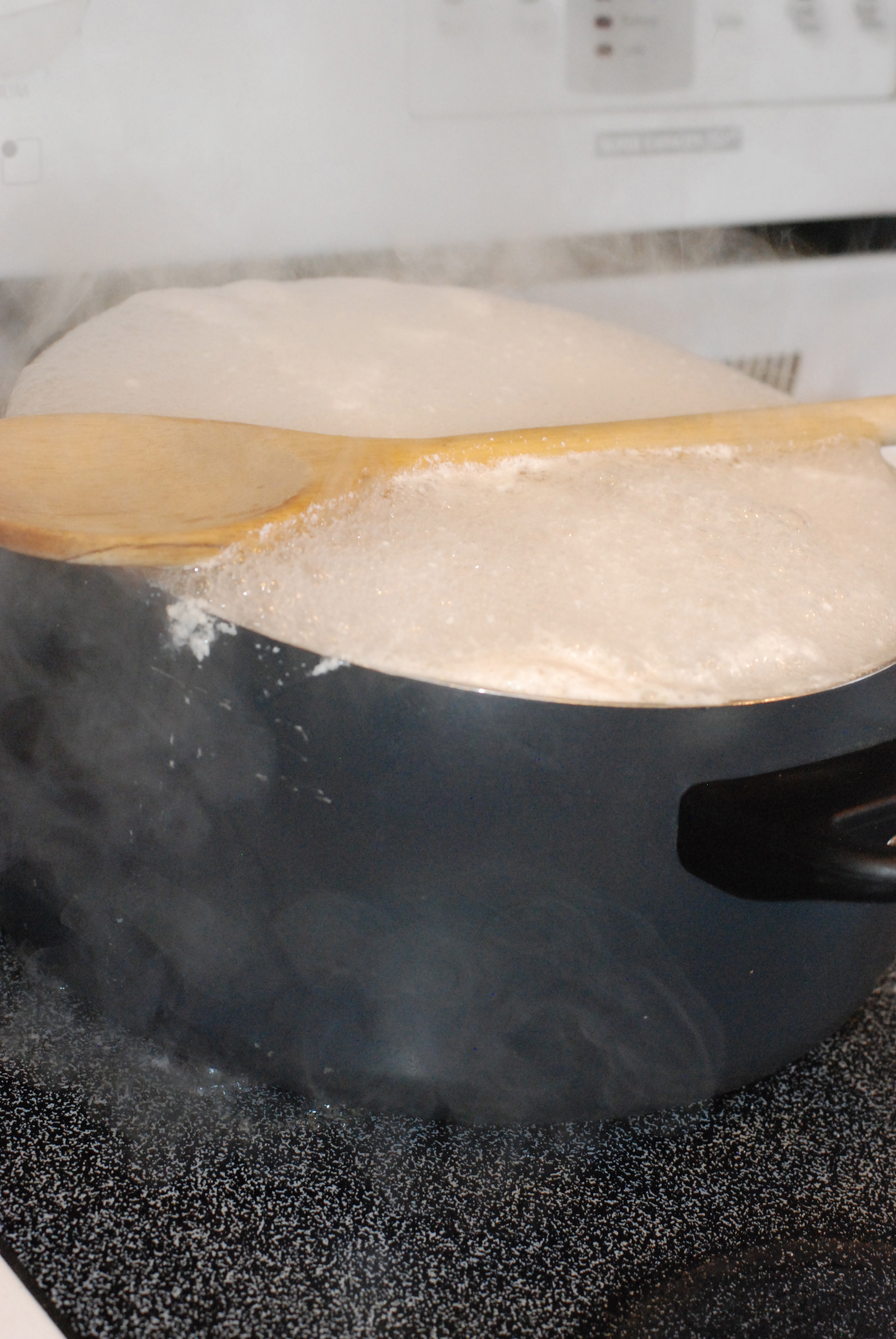 Unfortunately it did not. I even tried it twice. Once with chicken and once with some pasta.
Fail.
Both times.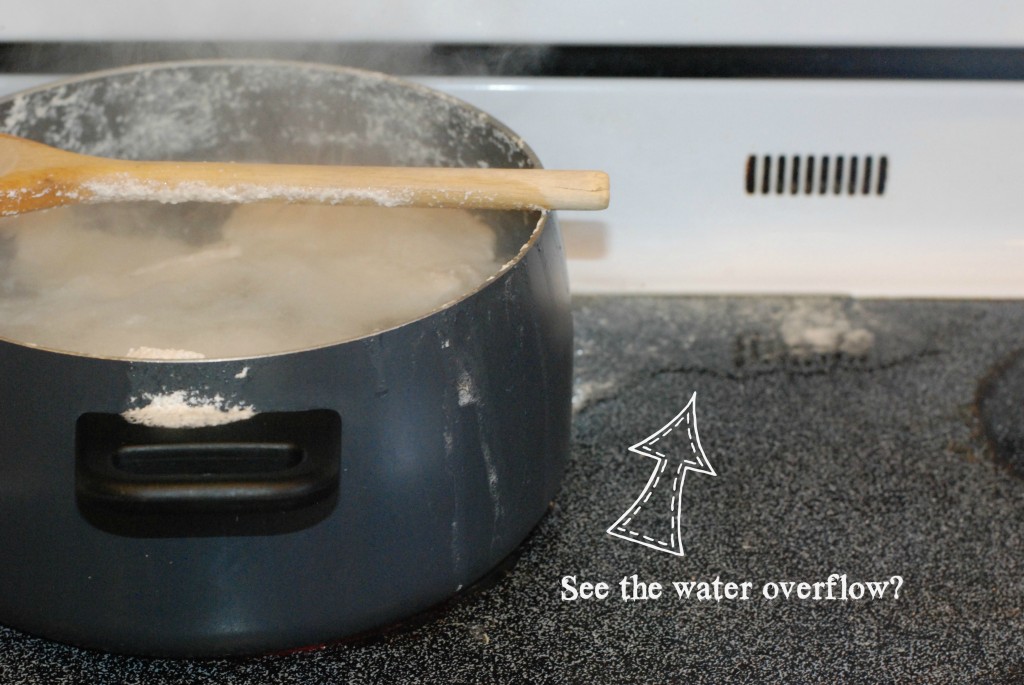 So although I would love to report that this worked fabulously, unfortunately This Pin Flopped!
But don't worry, it wasn't a wasted night. When I cleaned this dinner up, I put all of my silverware in separate sections in the dishwasher!
Who do we party with? Check these sites out!
Cornerstone Confessions