I cannot stay away from apples. With the arrival of fall, it just feels so natural to eat apple-y things! It seems like everything I have been pinning lately has been fall-ish and apple-y. I know those probably aren't real words but they should be!
So it's no surprise that I pinned this pin for Mini Apple Pie Cookies from Oh Bite It!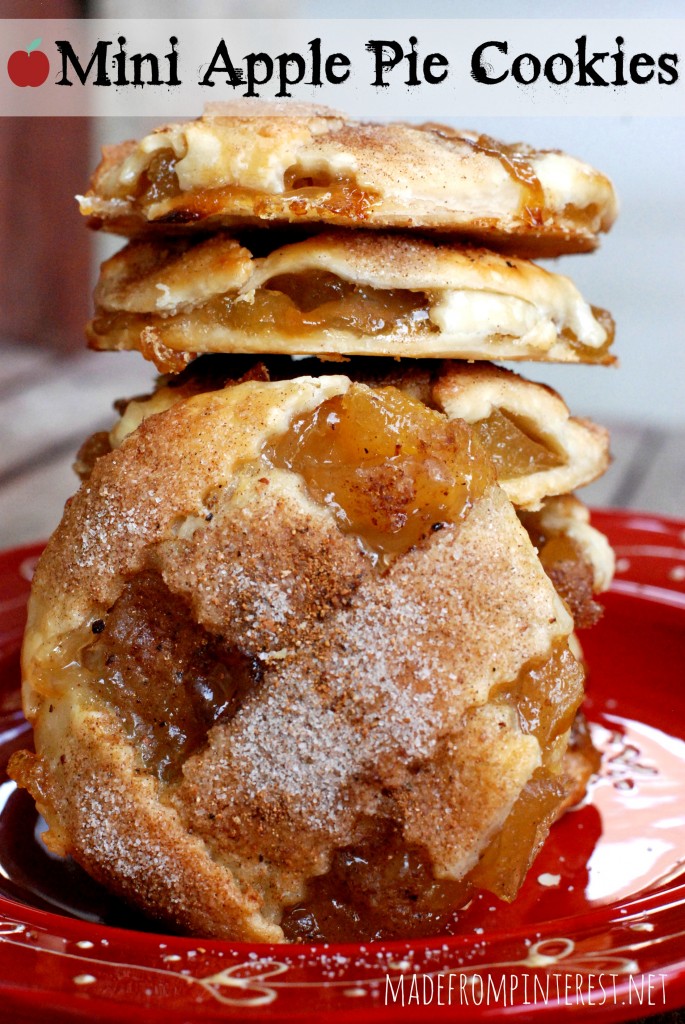 I had every ingredient that I needed except for the apple pie filling so off to the store I went.
On my way out of the grocery store, I was following a very attractive Asian lady.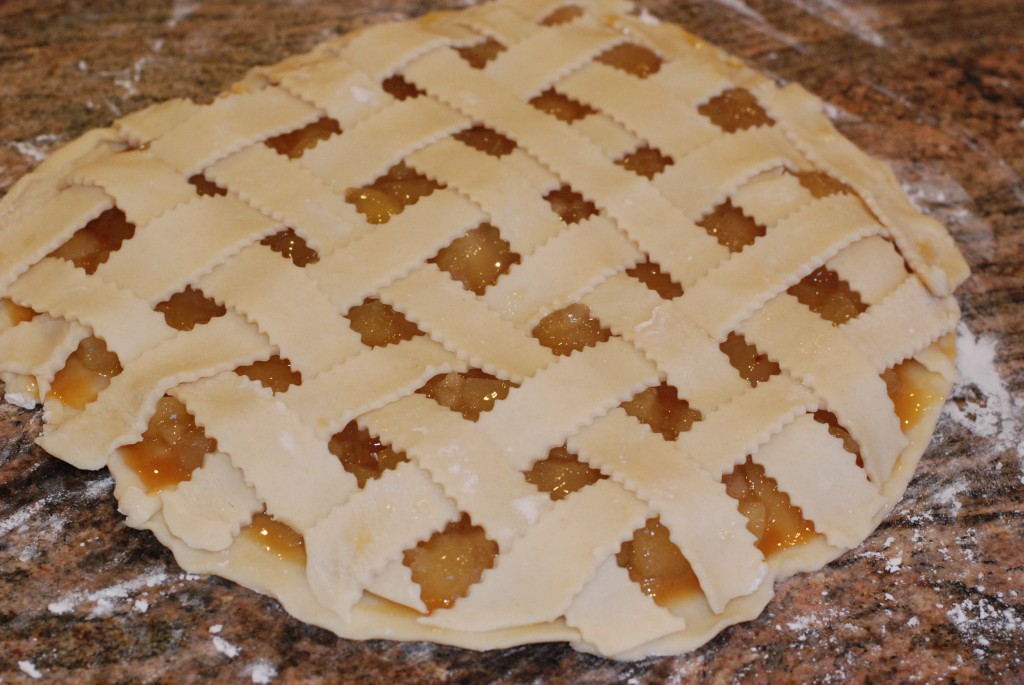 As I was making my way out to my car, she turned around and said "I forgot where I parked my car."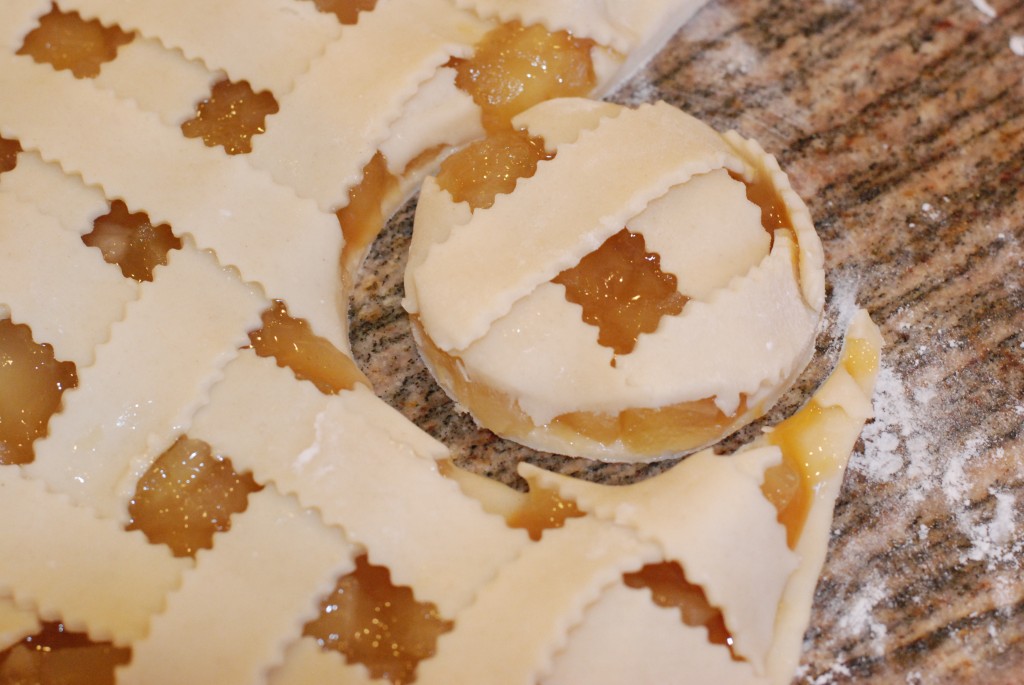 I replied "Oh my. I do that all the time." She laughed and said "That makes me feel so much better."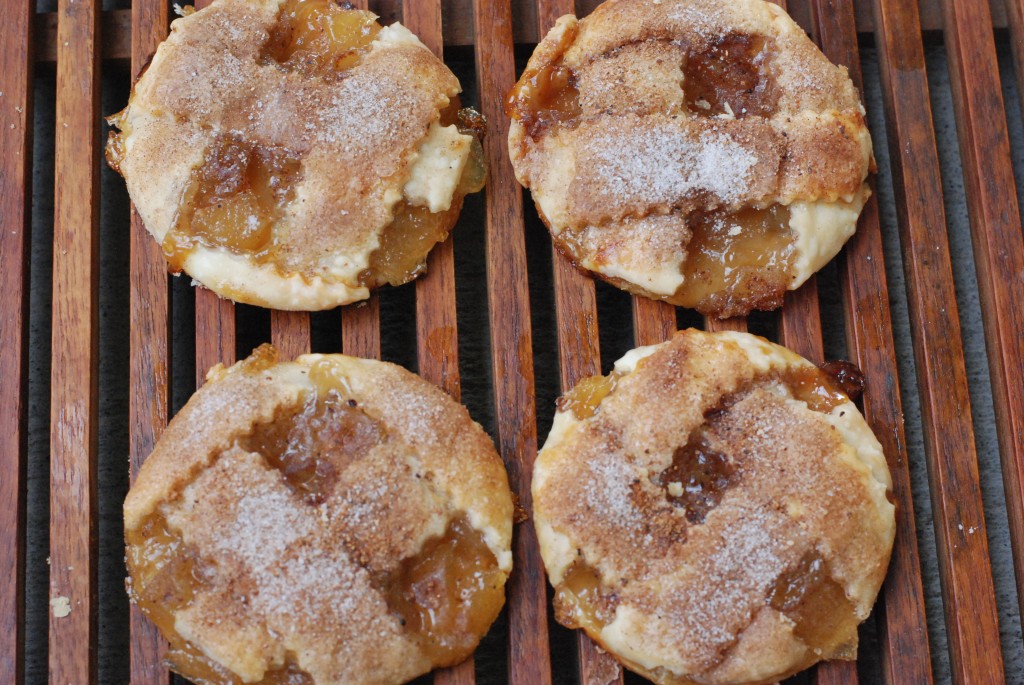 But then she asked me "Do you think I have Alzheimer's?" We both kind of chuckled but I told her no, and that she was probably fine. I asked her if she could pull her keys out and press them to make her car sound.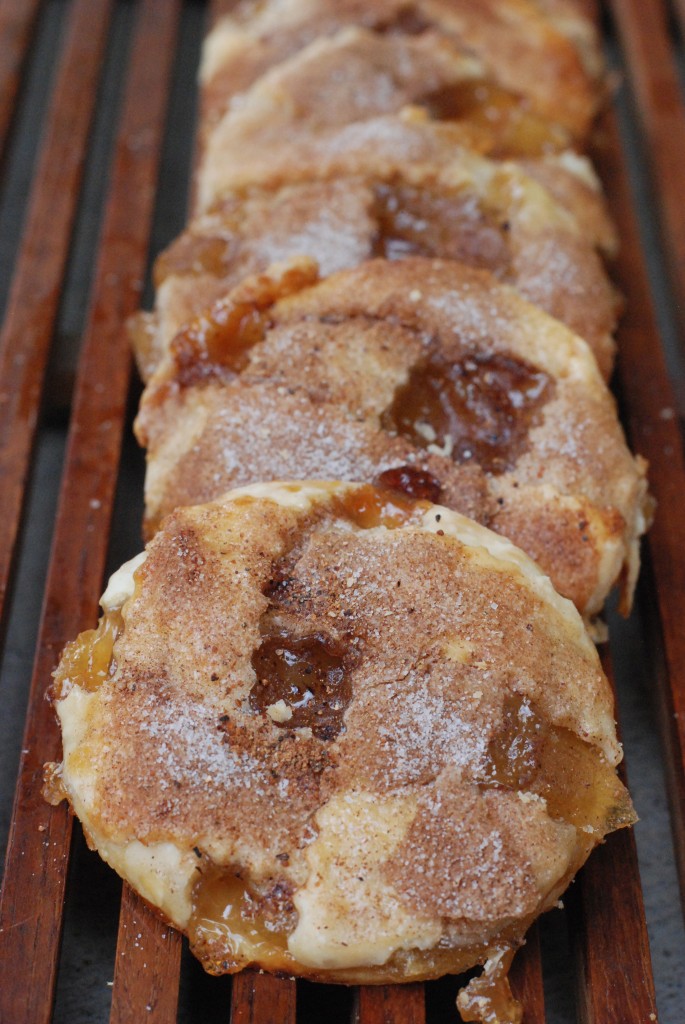 She said "I have a Prius and it's an electric car. It doesn't beep!" "I can't believe I can't find my car," she mumbled And off she walked to another aisle to look for her Prius.
I packed up my own car and as I drove out of the parking lot, I saw her still walking around trying to find her car. I felt so bad for her.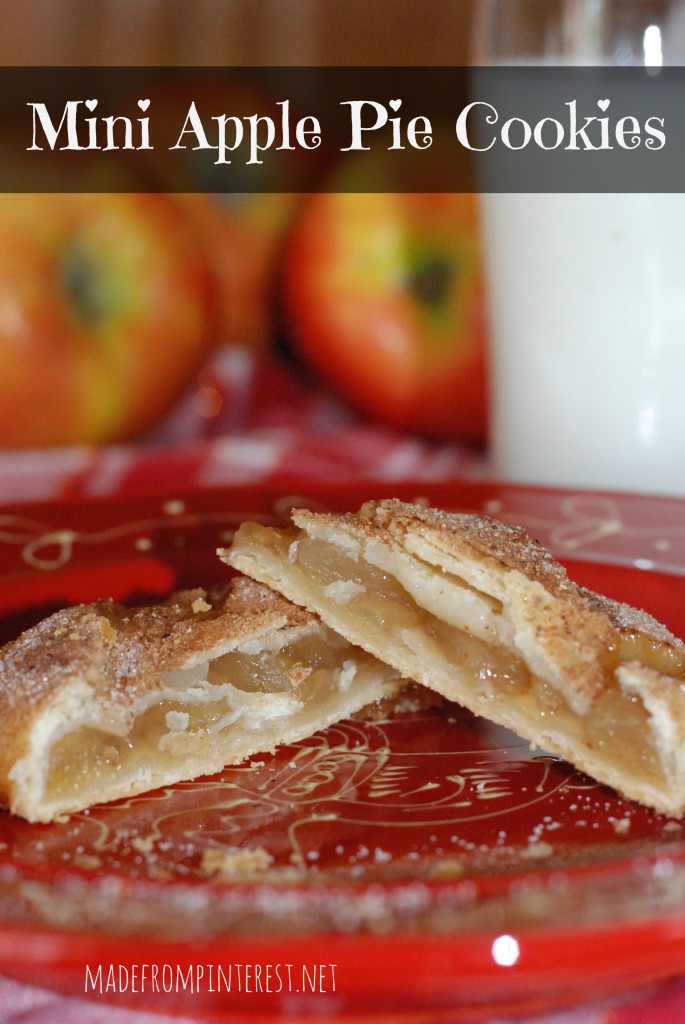 So I don't want you to forget where you parked when you go to get the items to make these wonderful cookies! I want you to remember exactly where you parked so you can get home as quick as you can to get these delicious morsels into the oven! These taste just like an apple pie but quicker and easier. And if I had some vanilla ice cream, that would be the perfect final touch.
After you make them, I know that you'll agree with me that This Pin Rocks!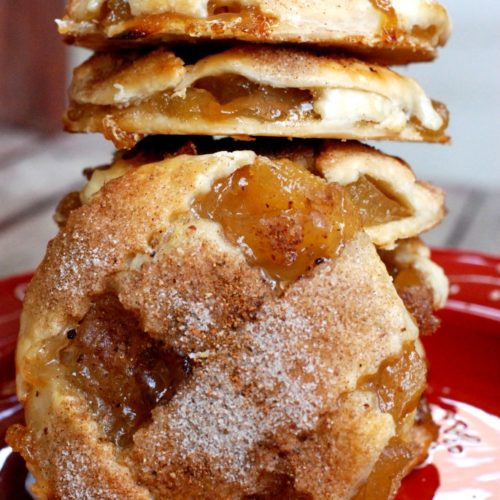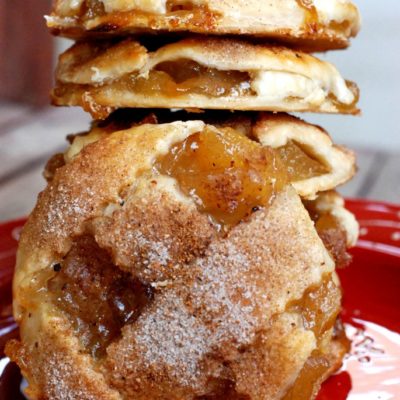 Mini Apple Pie Cookies
Ingredients
1

Box of frozen Pillsbury Pie Crust

2 sheets per box

Approx. 1 Can of Apple Pie Filling

Approx. 1 Cup of Caramel Sauce

1

Egg for the egg-wash

2

tbsp.

Cinnamon Sugar

1

tbsp.

Nutmeg

Flour just for sprinkling
Instructions
Unroll one of the pie crusts and lay it out on your surface.

Spread the Caramel Sauce over the pie crust leaving about 1/8" of an edge

Coarsely chop the apples in the pie filling, then spread on top of the caramel sauce.

Unroll the 2nd pie crust and cut into strips. I used a wavy edged pastry cutter.

Layer the pie crust strips over the apple filling in a lattice formation.

Taking a round cookie cutter, cut your cookies and lay on your cookie sheet.

Beat your egg and with a pastry brush then brush the egg over the top of the lattice pastry strips.

Sprinkle with cinnamon sugar and some nutmeg.

Bake at 350 degrees for 20-25 or until golden brown.
Notes
Depending on the size of your round cookie cutter, this recipe makes between 6-9 cookies.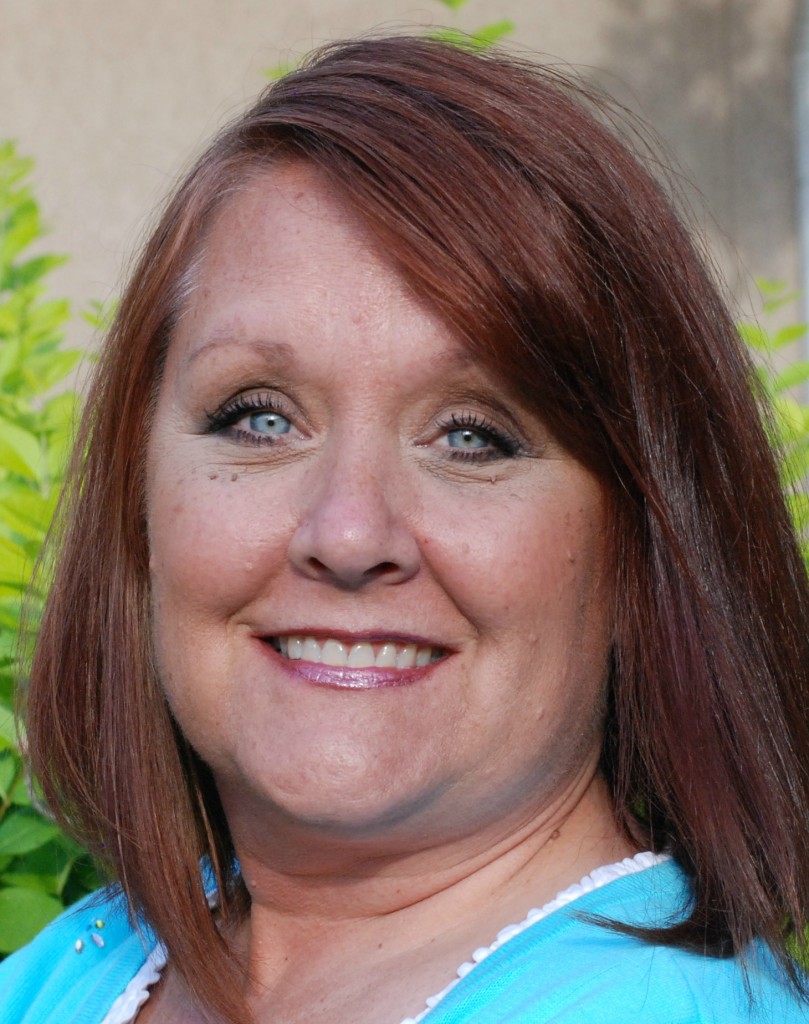 On Wednesdays, we party with:
Sugar and Dots