If you are going to be with your grandchildren during the Fourth of July, put it on your list to make these DIY 4th of July Kids Tee Shirts!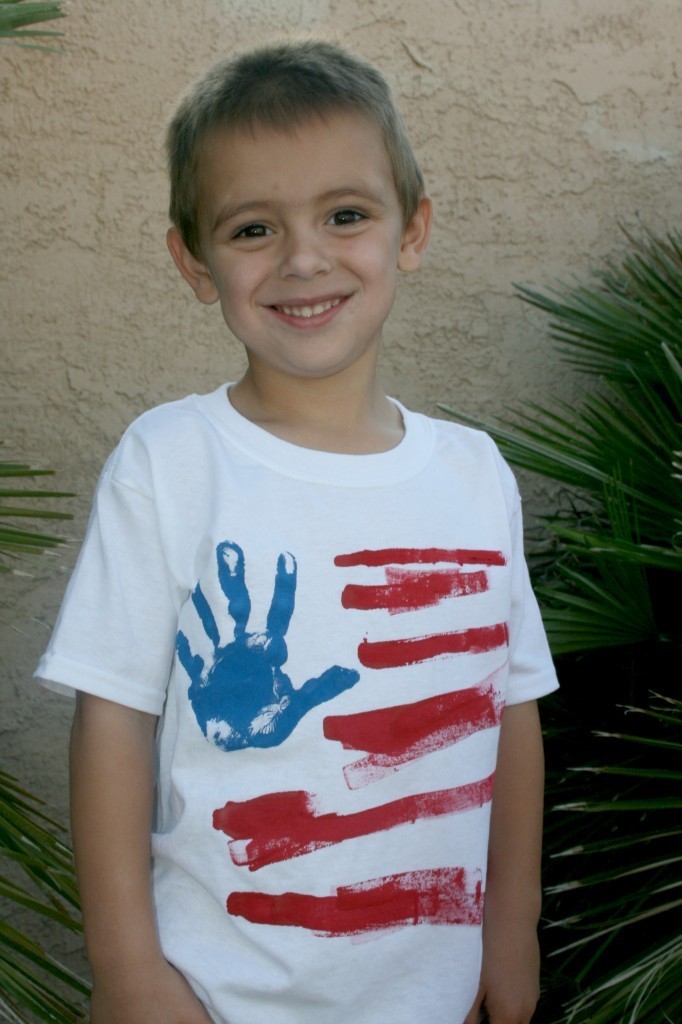 As an adult, we've had some experiences with fire and the 4th of July (can you tell there's a story there?) so we've slowed down a little with our patriotic festivities, but the 4th of July was a holiday that I always looked forward to when I was growing up. My family had a boat and if you want to hear a funny story about our family boat, check out my sister's Sherri's post here!
Anyway, our family would always take our boat out to Catalina Island off the Southern California coast for the 4th of July weekend. But before we left, our Dad would buy the boxes of Black Cat or Red Devil fireworks. After we got there and the sun went down, we could hardly wait for it to be dark enough for fireworks! Dad had a long plank of wood that he would nail the fireworks onto one end, then he would light it and then quickly push the plank out so that the fireworks would go off over the water but far enough away from our boat. He then would pull the plank back in, get another firework ready, light it and then push it out again. It was the best fun ever.
My love of holidays has not faded through the years and it has been so much fun to celebrate holidays now that I have grandchildren! A couple of weeks ago I got to visit my two grandsons and was excited to make these 4th of July Kids Tee Shirts with them. This would be a darling idea for the whole family to make and wear on the 4th of July!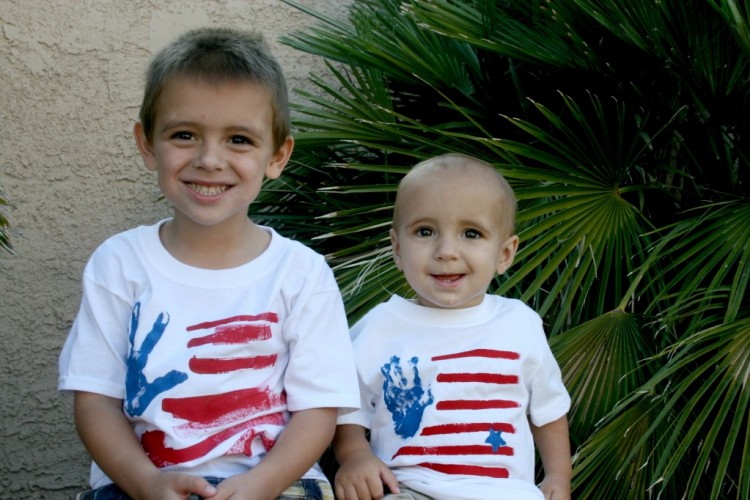 The paint that we used for these tee shirts were Americana Acrylic Paints in Primary Red and True Blue.
Pouring the True Blue paint out on a paper plate, place your child's hand in the paint. Make sure each and every finger gets paint on it!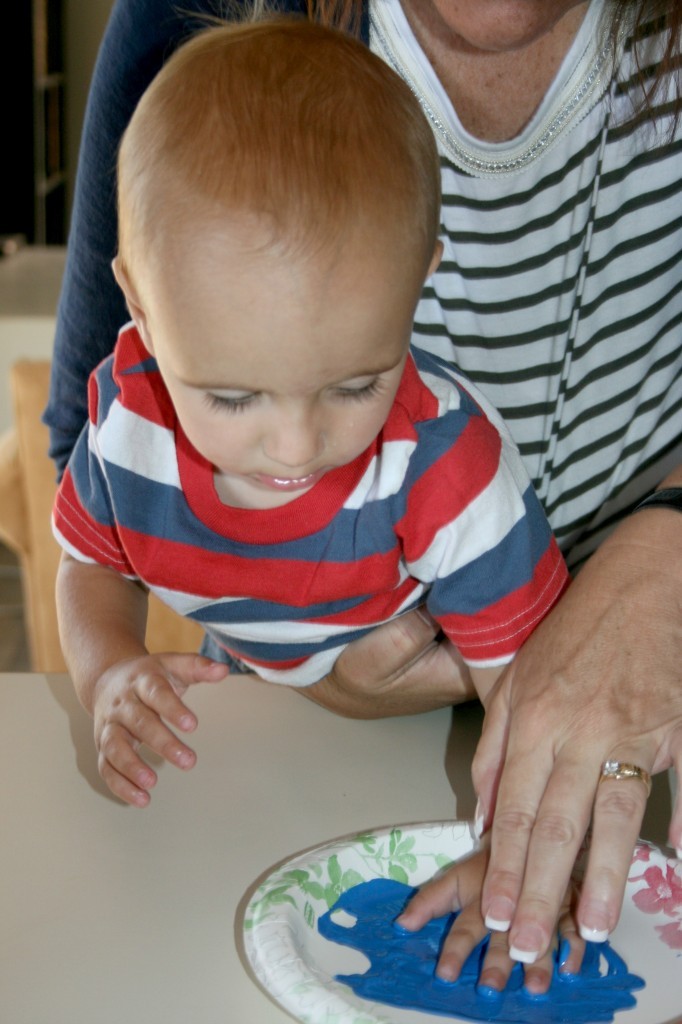 Then try to spread their fingers out as much as you can and place their hand on the tee shirt, pressing down each finger firmly. Little brother is a little over one year old and it was a challenge to get him to spread his fingers out!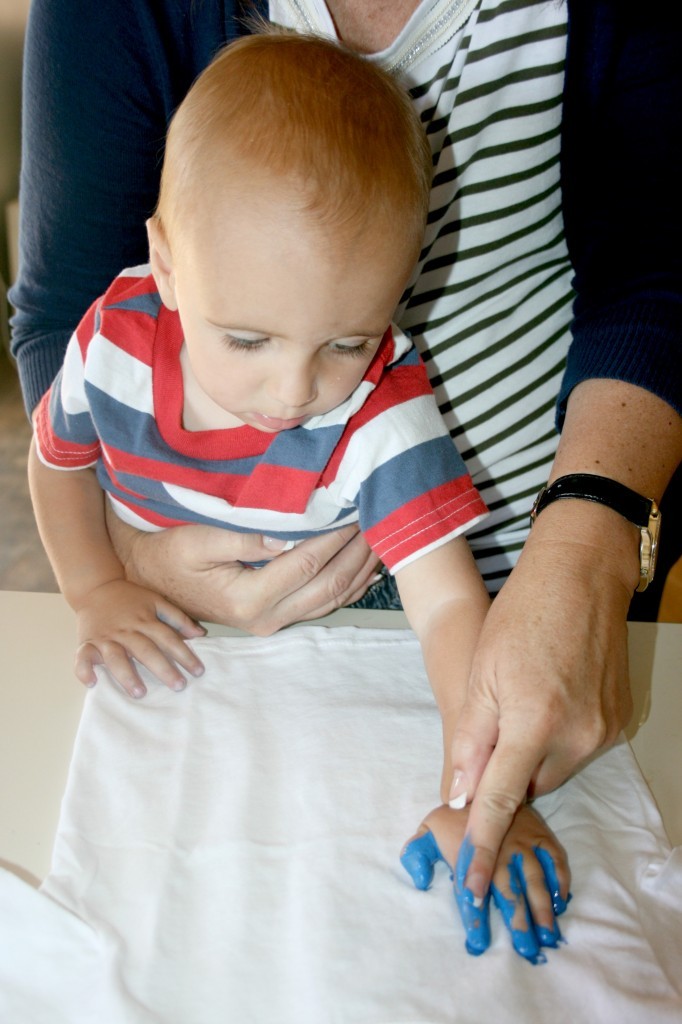 And now it's Big Brothers turn!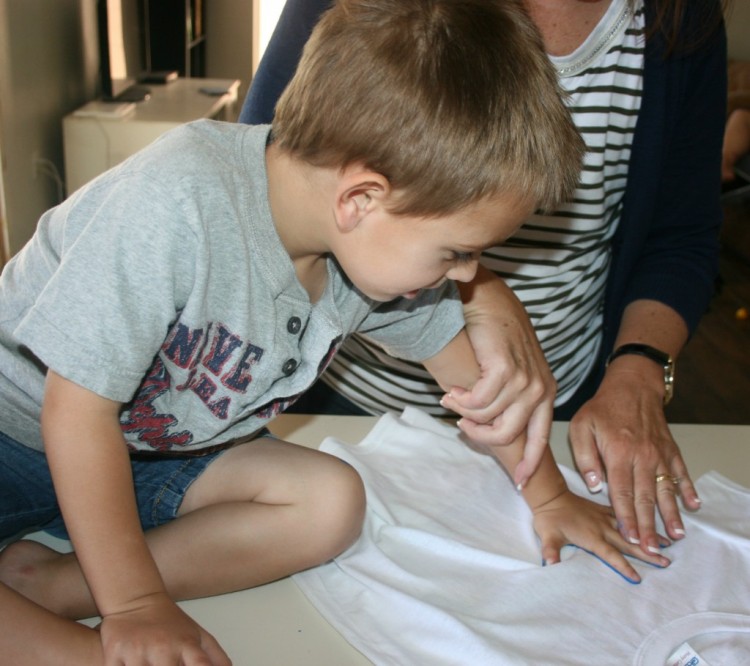 Then with the Primary Red color, paint the flag stripes around the blue hand print. I love the the roughness of the lines that Big Brother painted!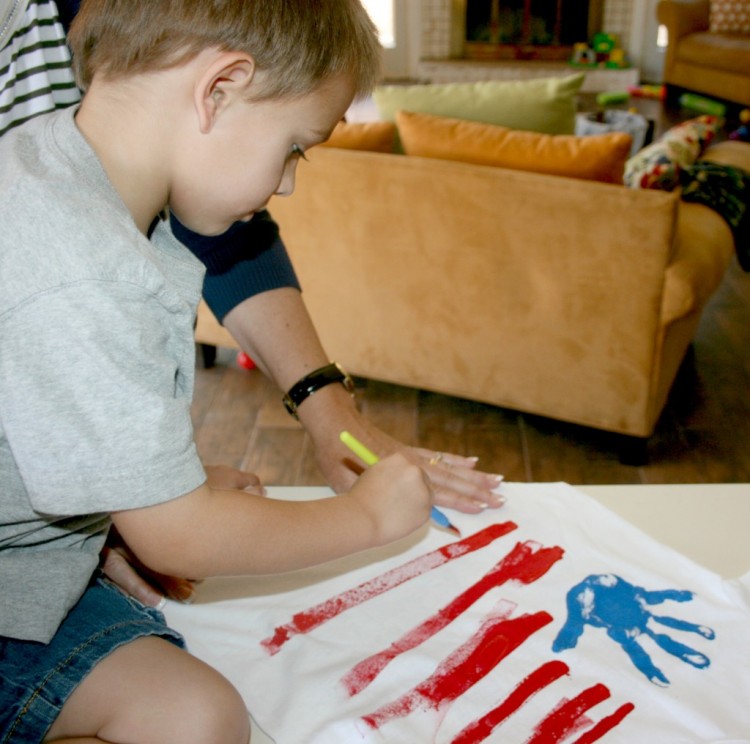 Now they are both ready for the 4th of July!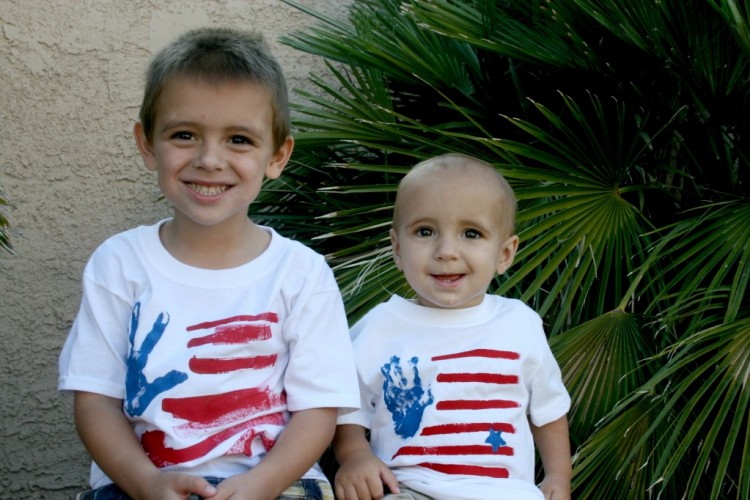 Oh, and do you see the little star on Little Brother's shirt?
Yeah, Big Brother decided that Little Brother needed a little help and helped him out in the form of a blue fingerprint on his tee shirt! So we just made a star out of it and think it looks just fine! Besides what's more American than a star?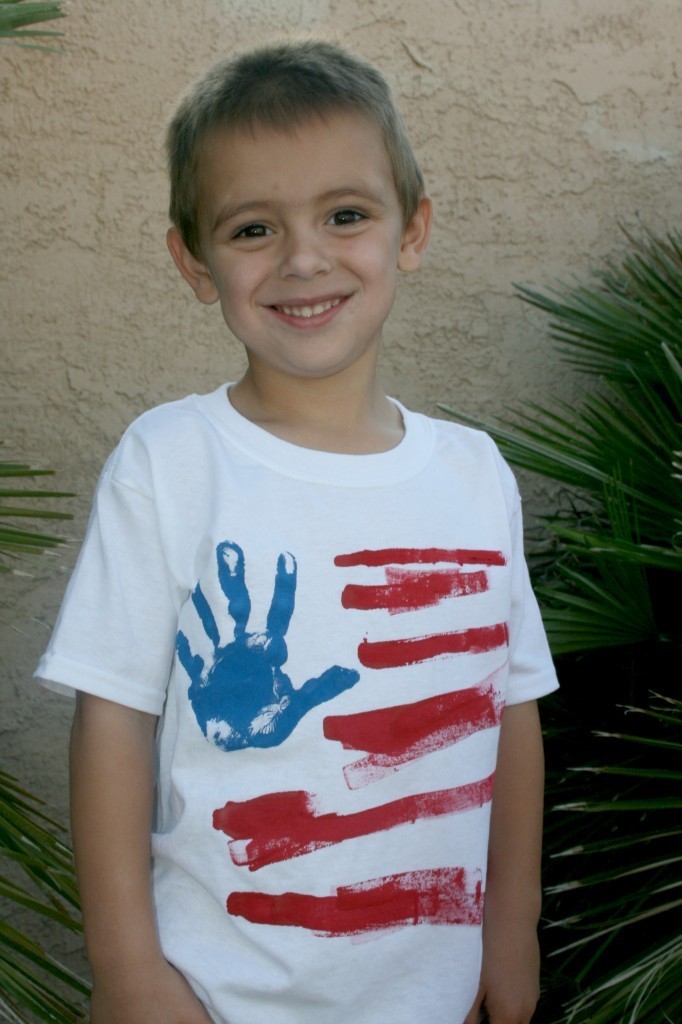 No matter where or how you do your fireworks, your family will be ready in these super easy and fun 4th of July Tee Shirts!
I did pin this from Pinterest but it didn't have a link to follow through to the original post.
***UPDATE 6/30/14***
A dear friend of mine made these tee shirts with all of her grandkids. Look how cute these turned out! I love how different each one is and the bright colors just really stand out!