My niece loves the show DC Cupcakes. So when her family came for a visit, we waited in line for hours to get our chance to enter the store. It was actually worth it. It was so fun to visit (pack into!) this iconic (tiny) store, pick out what we wanted and then take our adorable box filled with goodies as beautiful as we expected them to taste. We are a real classy bunch, so when we got to the parking lot where our cars were parked, we sat on our bumpers and stuffed our faces! We decided the best part of the cupcakes was the frosting. But the part that got me laughing the most, was to find out that my niece doesn't really like cake. She just likes the show and wanted to visit to take pictures and be able to say she had been there! We spent a good deal of time and a chunk of change so that she could get that bag to take home. It has turned out to be one of my favorite memories of the trip. Even though the cupcakes were packaged well, they still tumbled in their box.
Which brings me to my point. Yesterday, I posted instructions on how to make Oreo Turkey Cupcakes.They are perfect for bake sales. Except…bake sales like things to be individually packaged. How would you wrap these goodies without ruining your beautiful gobbler? This idea for a cupcake holder from Home Cooking Memories got my attention, because it uses items that are easy to get a hold of, can be for any holiday depending on the ribbon you use.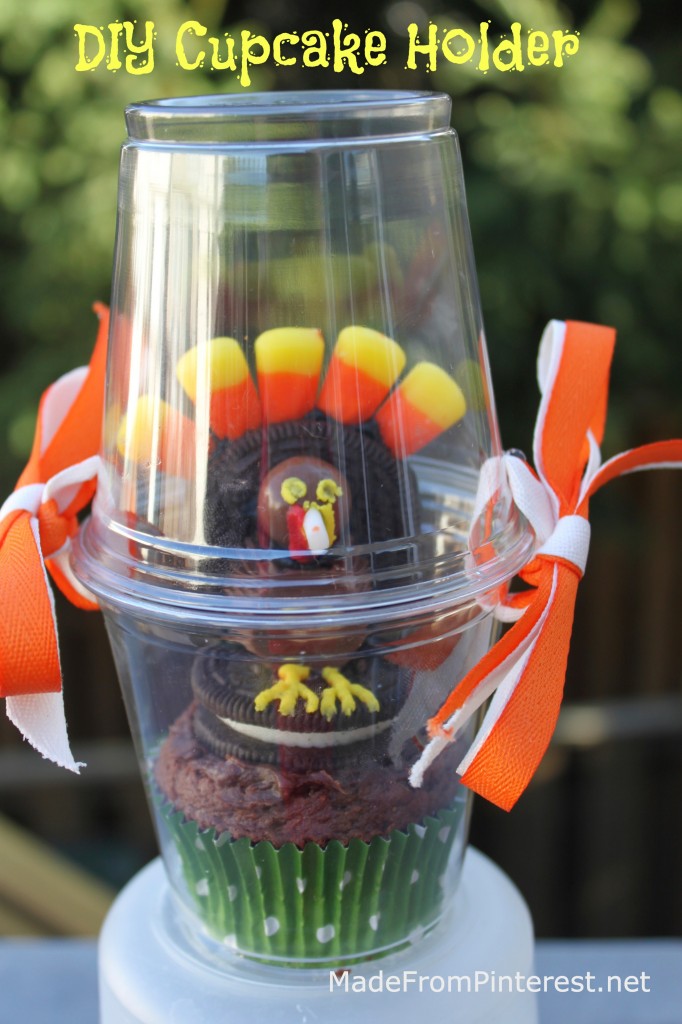 You will need two clear cups, ribbon and a hole punch. Make sure you use the old kind of hole punch. My more modern looking ergonomic jobbie was not wide enough to fit the plastic rim through the opening of the hole punch.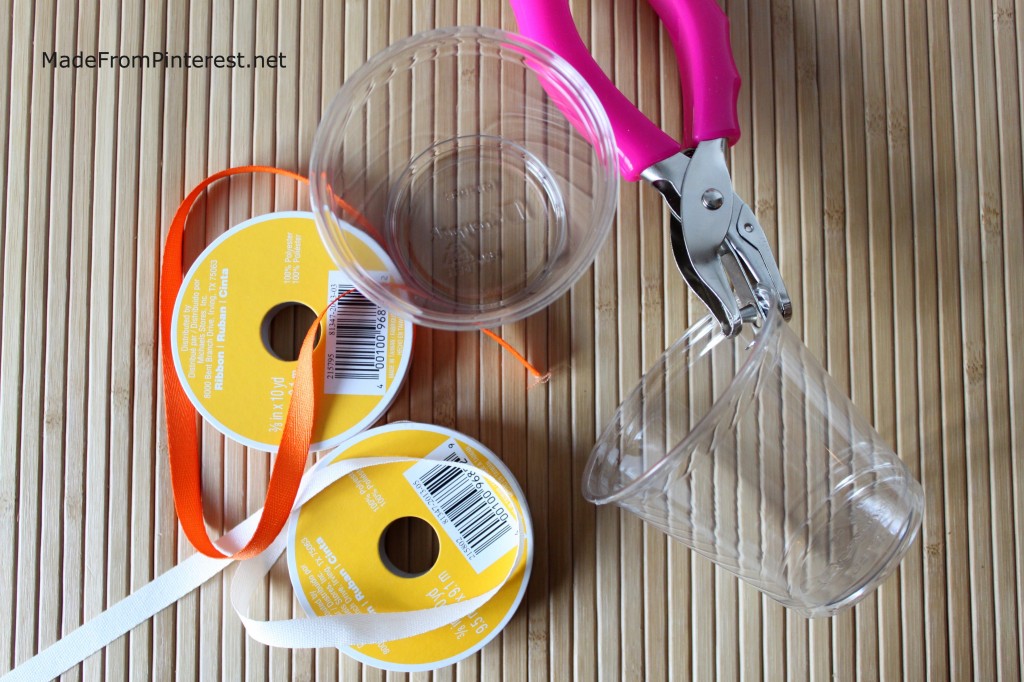 On the edge of each cup at opposite sides, punch a hole near the rim. Run ribbon through the holes and tie on one side. Now carefully place your cupcake in cup.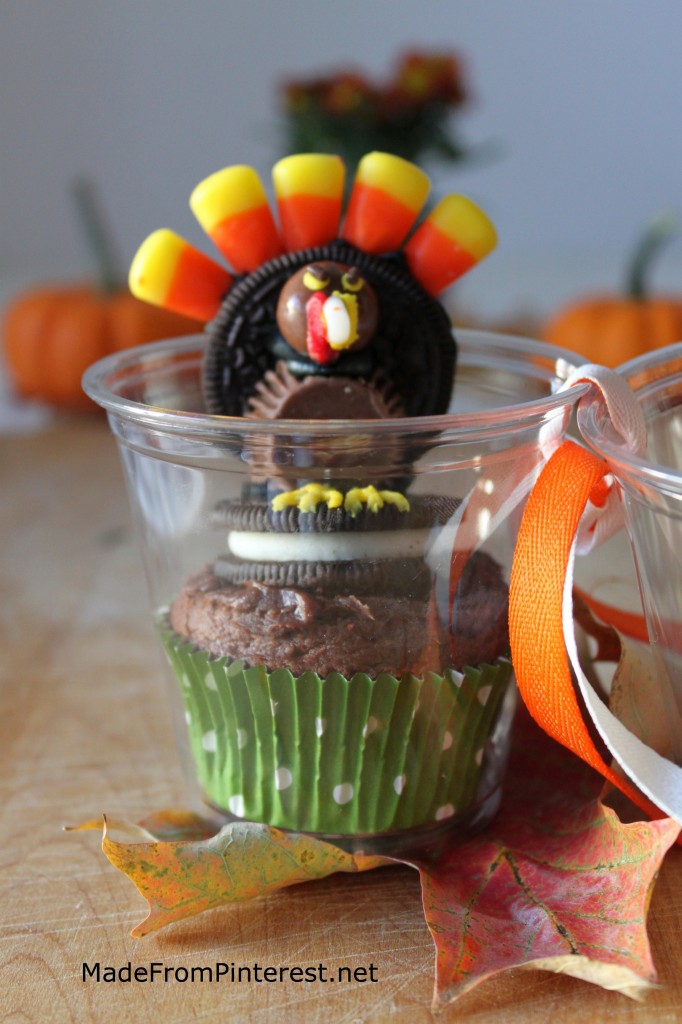 Put the second cup on top and put ribbon through the other side and tie. Now your cupcake is safe for travel and will stay fresh. Perfect for gift giving, bake sales and school parties. How easy is this? Too cute! Eat your heart out DC Cupcakes!
This Pin Rocks!

This is post has been shared at these link parties: Hun, What's for Dinner, Memories by the Mile, Naptime Creations, Inside BruCrew Life, Mandy's Recipe Box, SugarBee Crafts, Cupcakes and Crinoline, Chef in Training, BlackBerry Vine, BeBetsy, Homestories A to Z, Cornerstone Confessions, The DIY Dreamer, Made in a Day, Fluster Buster, The NY Melrose Family, And Sew We Craft Together, Cassidy's Cooking Collection