I just got home from the Pinners Conference and Expo in Sandy, Utah. Deb and I presented "Family Memories Through Cooking & Crafting with Your Kids". We shared 20 crafts and recipe ideas you can make with your kids. Whew! We had to talk pretty fast to get through all of them in our 1 hour class time, somehow we managed. Now I can take my time to share these darling Healthy Slumber Party Snacks! I can't do that without first thanking Beth at Hungry Happenings for this awesome idea!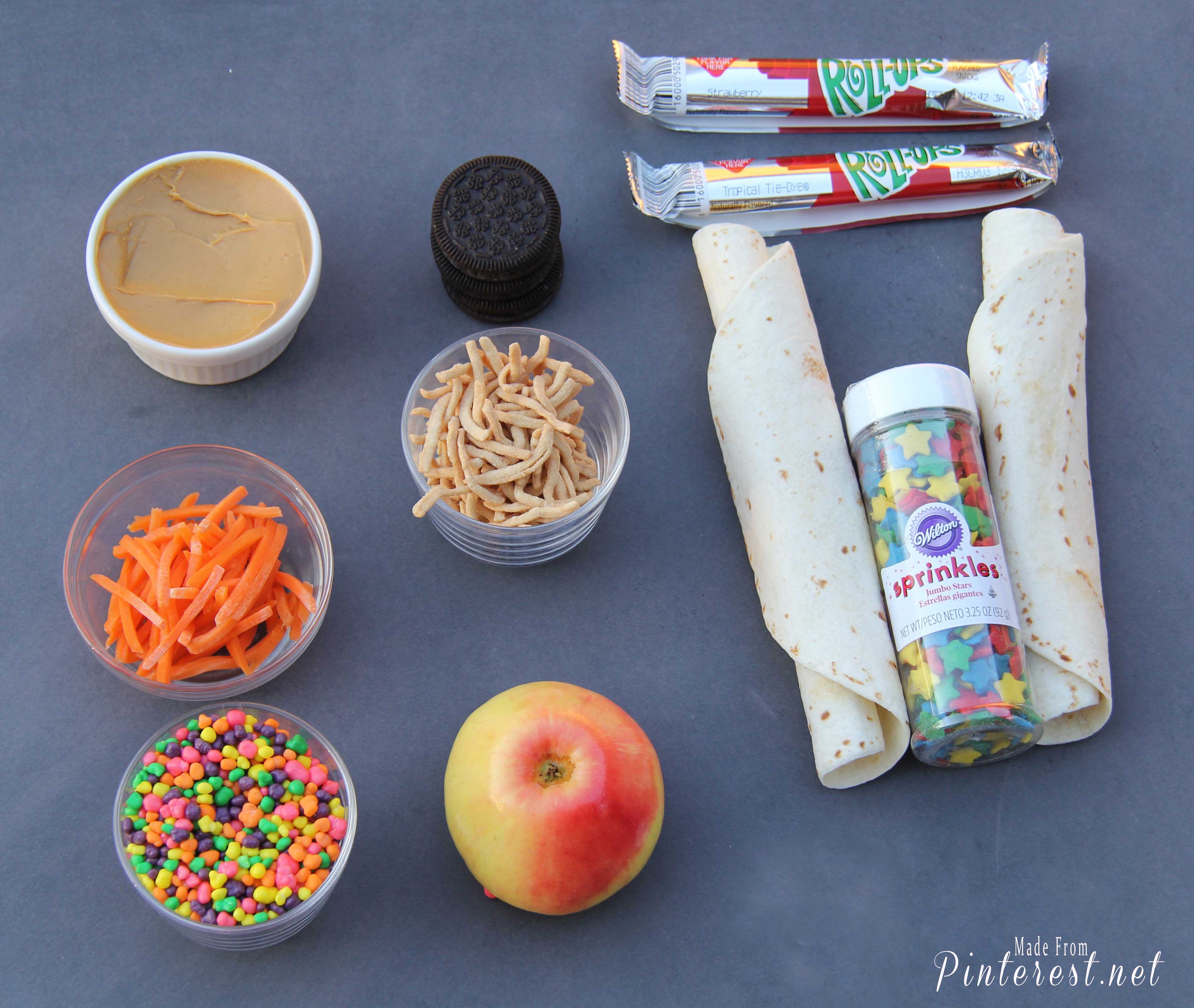 Ingredients
Flour Tortillas
Creamy Peanut Butter
Apples

Raisins

or Googly Eyes
Fruit Roll-Ups
Oreo Cookies
Shredded Carrots
Chow Mein Noodles
Lemon Lime Soda – to keep apples from browning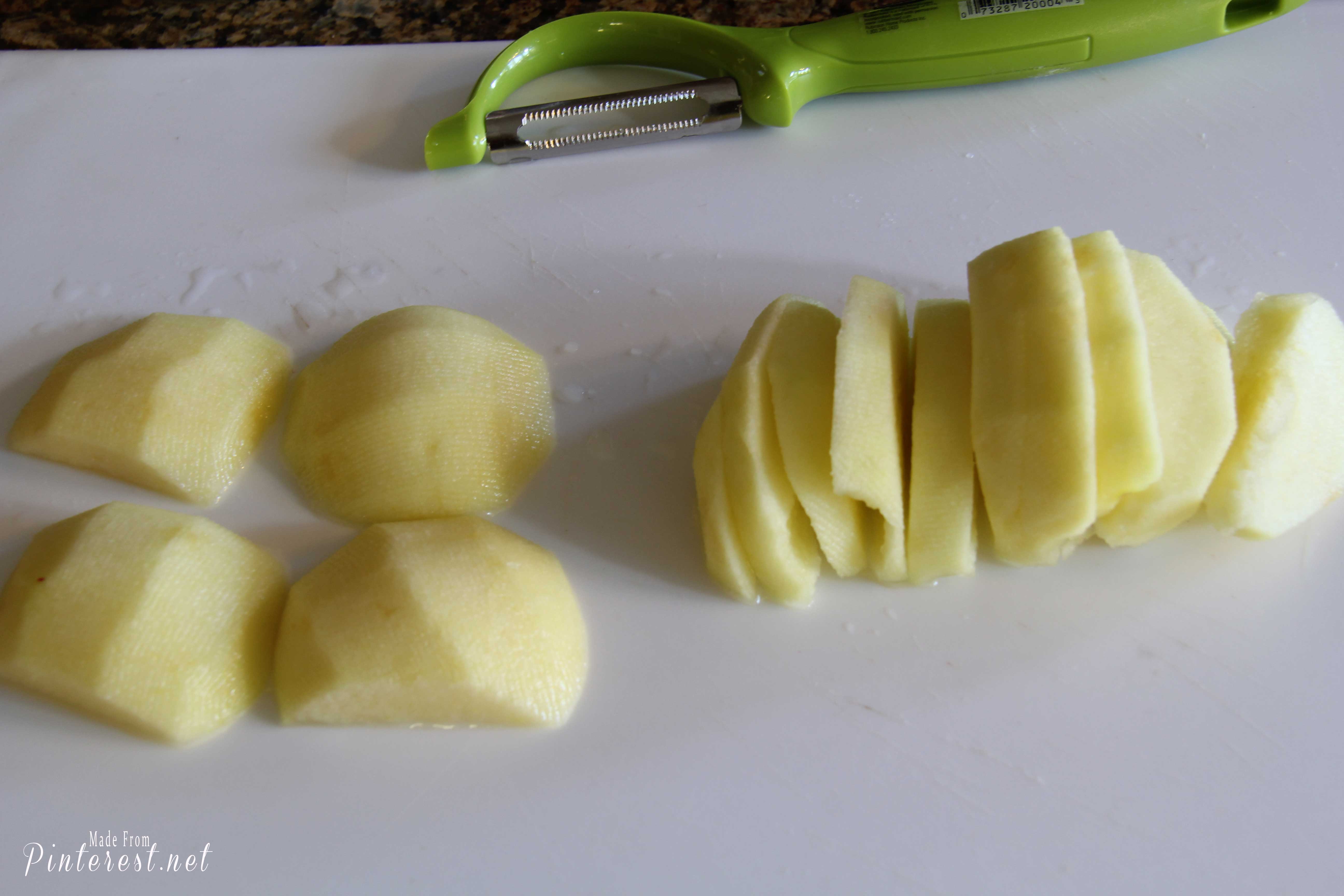 Cut your apple so you have four pieces that are rounded on one side and flat on the other side. Cut the rest of your apple into long and short strips.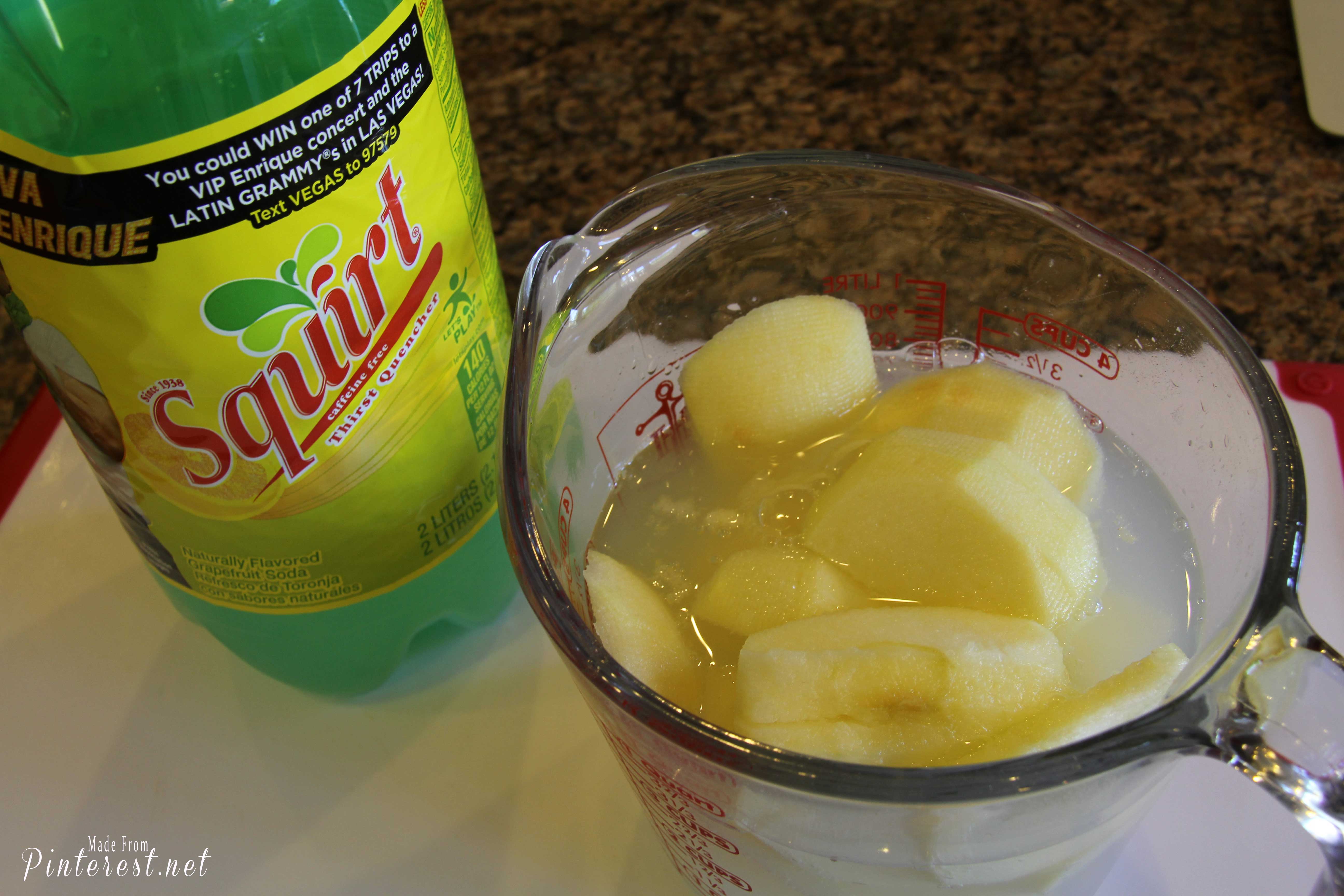 Let your apples sit in a bowl of any type of lemon lime soda. I have found that using lemon lime soda works better than lemon juice to keep the apples from browning. I had to make these early in the morning for our class. We did not present until 3:30, when the class was over the apples had no browning anywhere!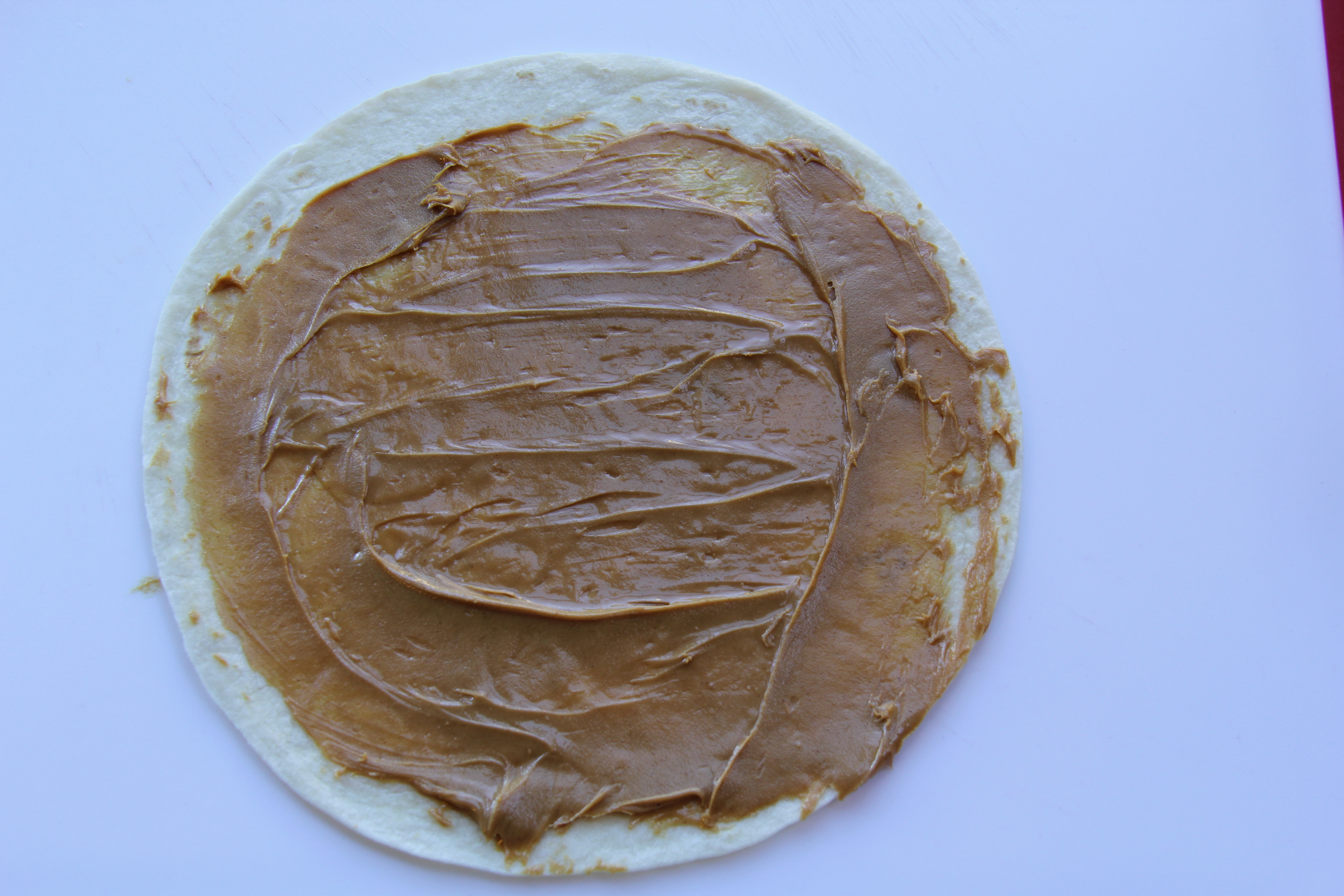 Spread creamy peanut butter on your tortilla.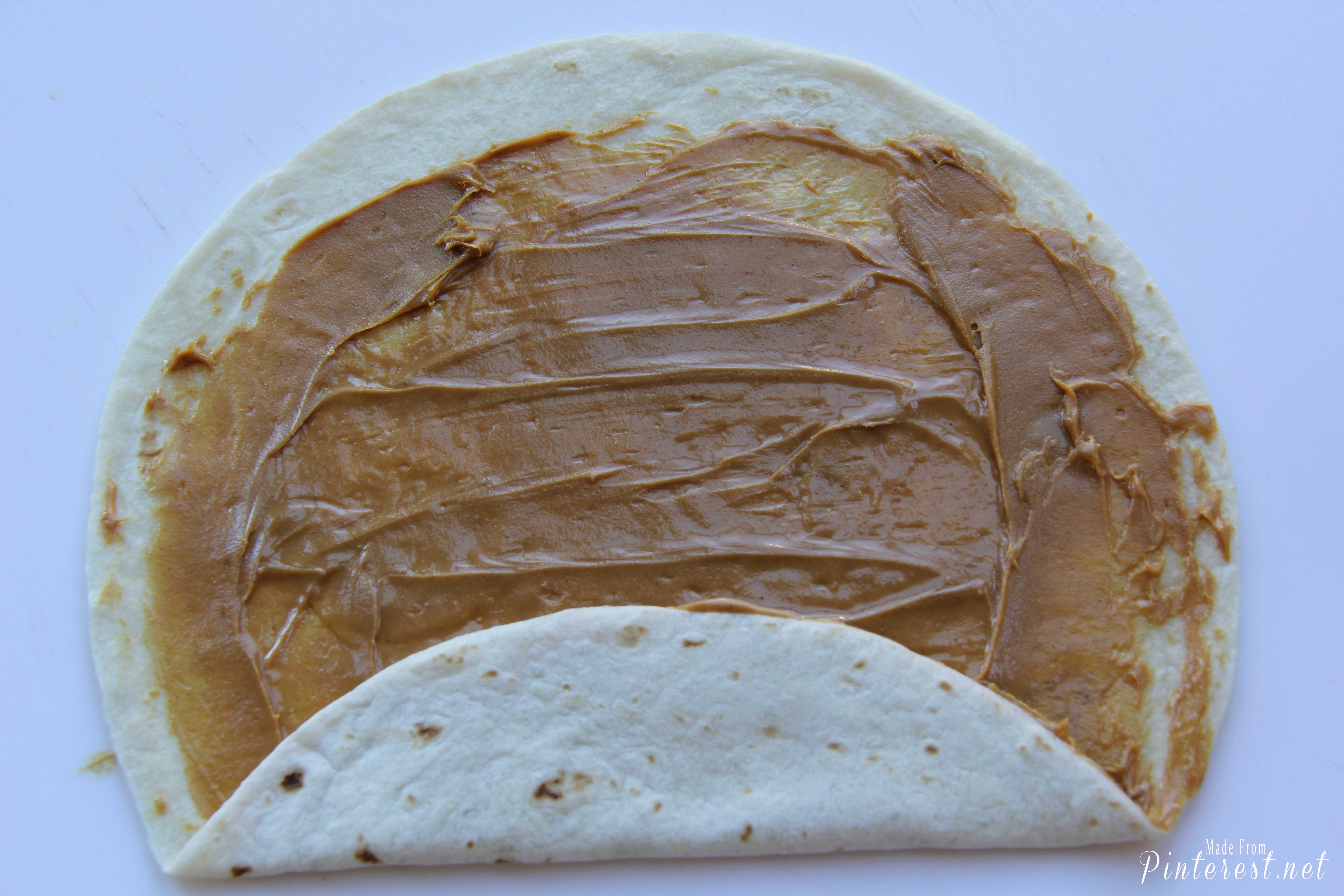 Fold the bottom edge up.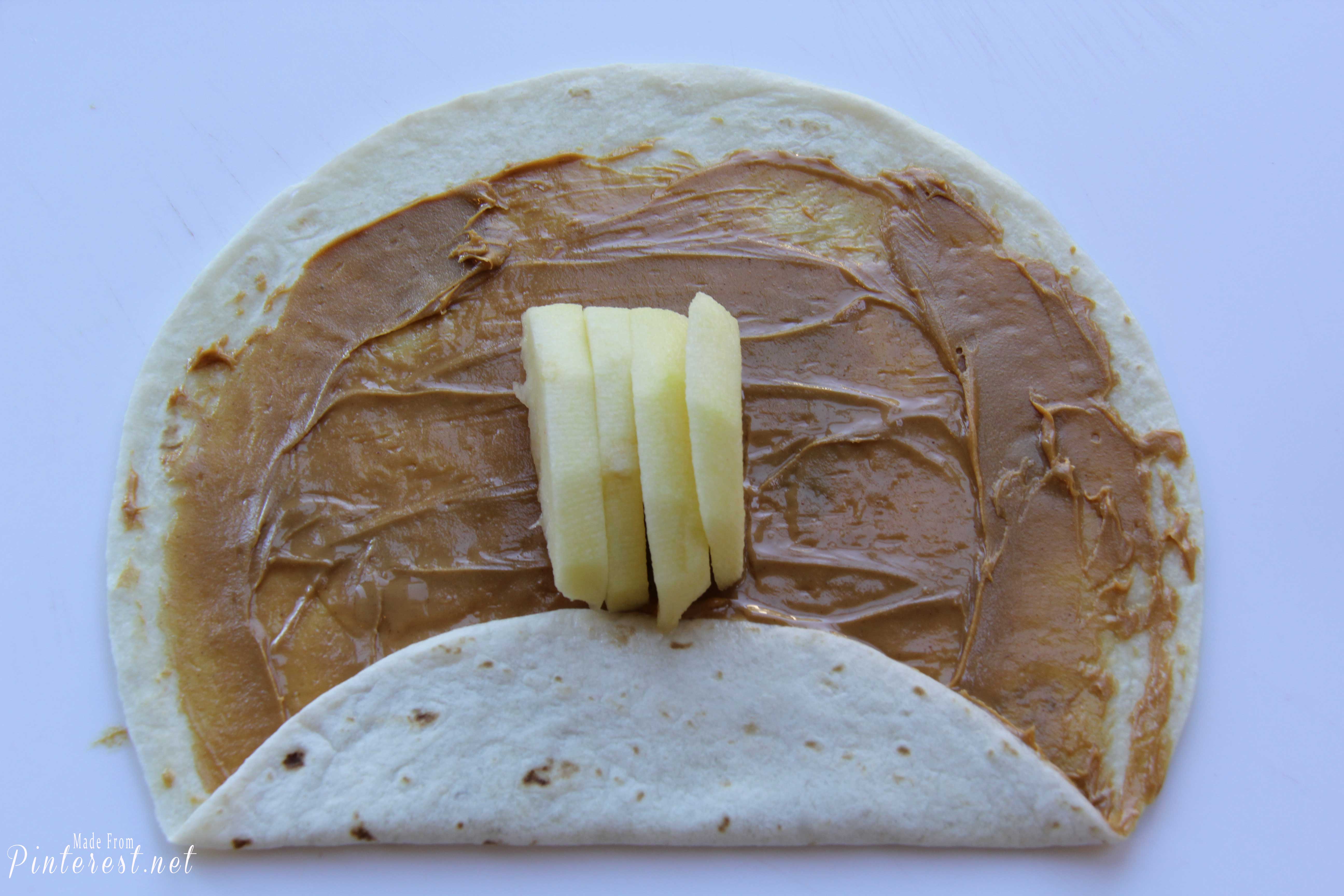 Place several long strips of apple just above the folded edge.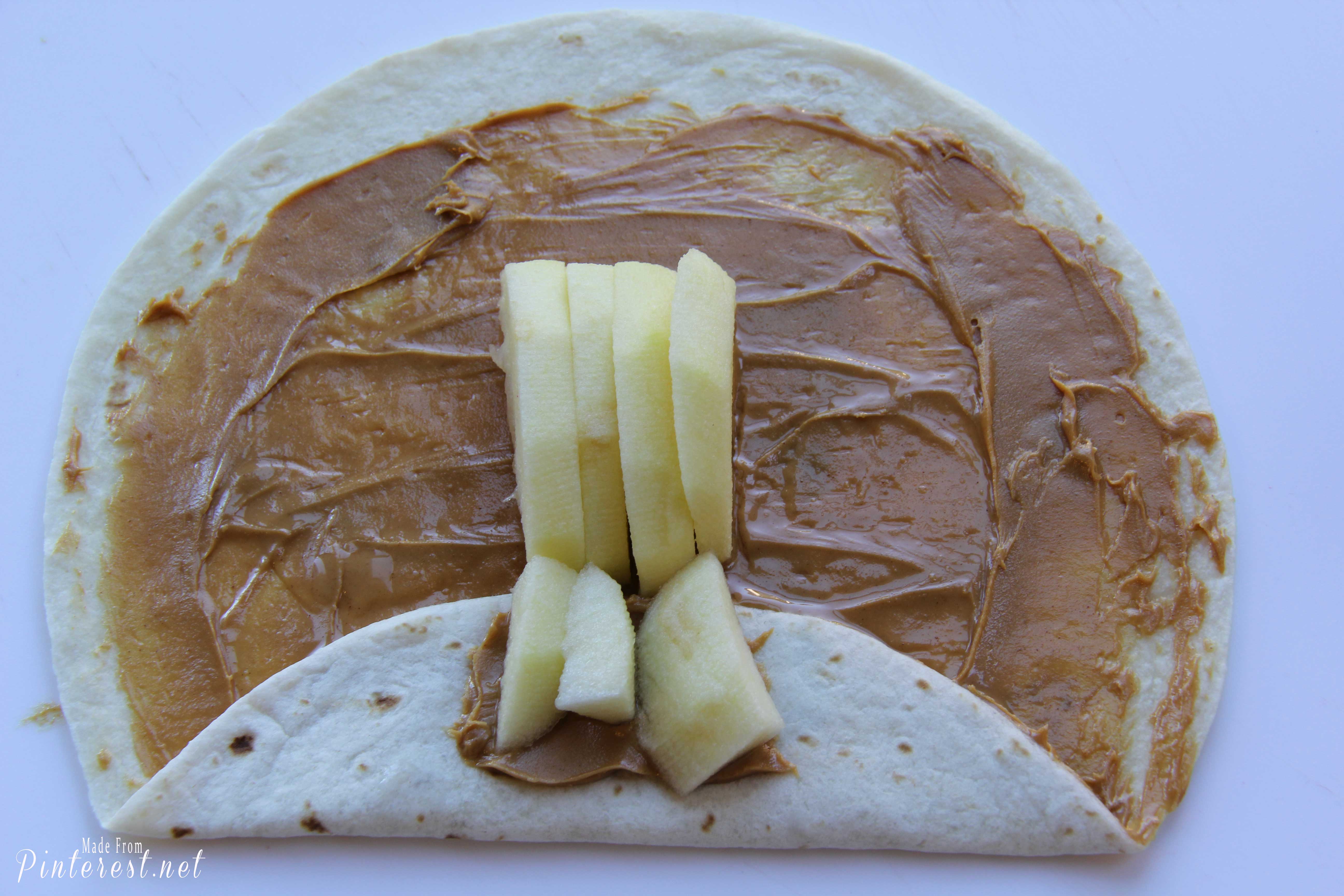 Put a dab of peanut butter on the folded edge and place several shorter apple strips on the peanut butter.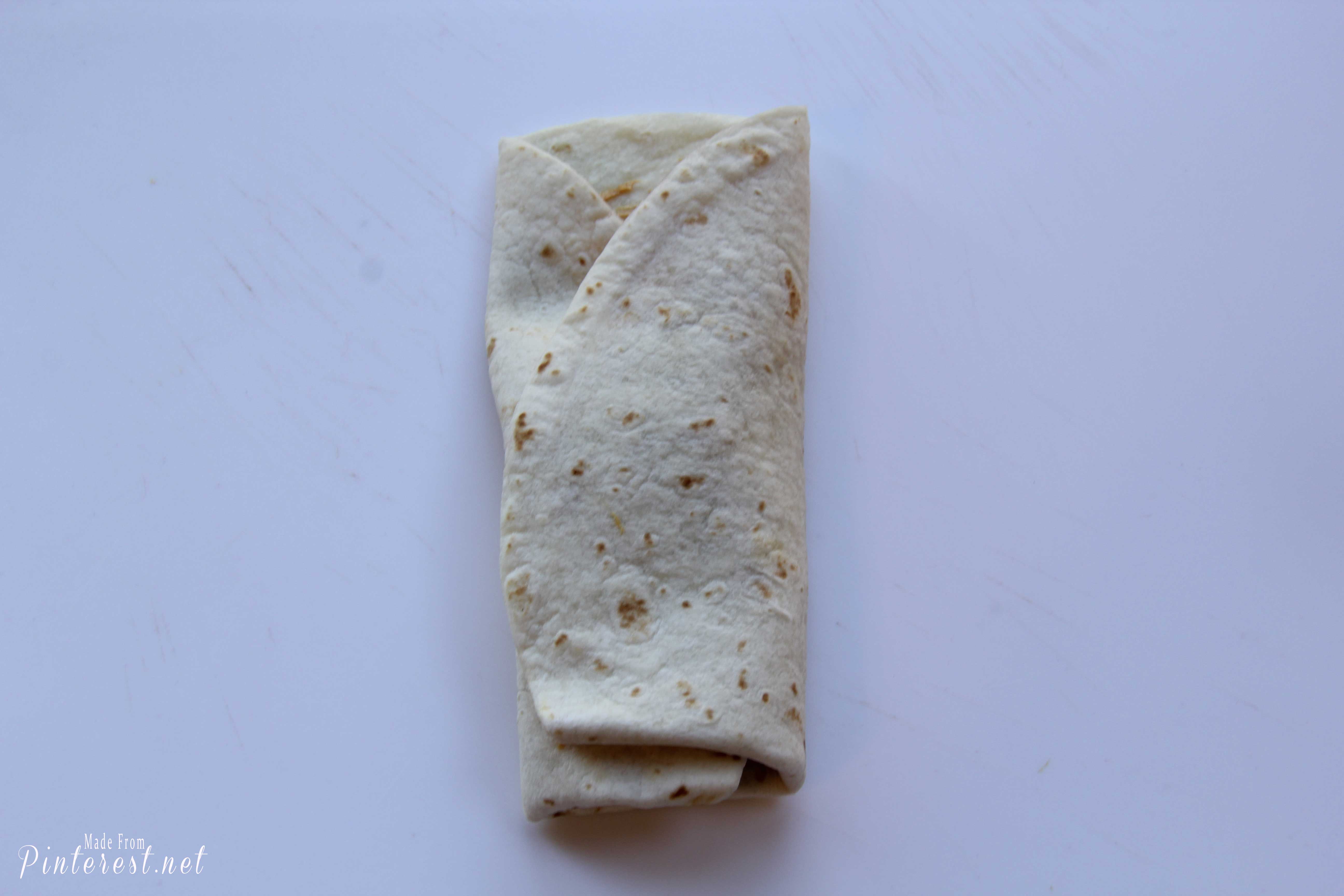 Fold your tortilla over the apples making a buritto.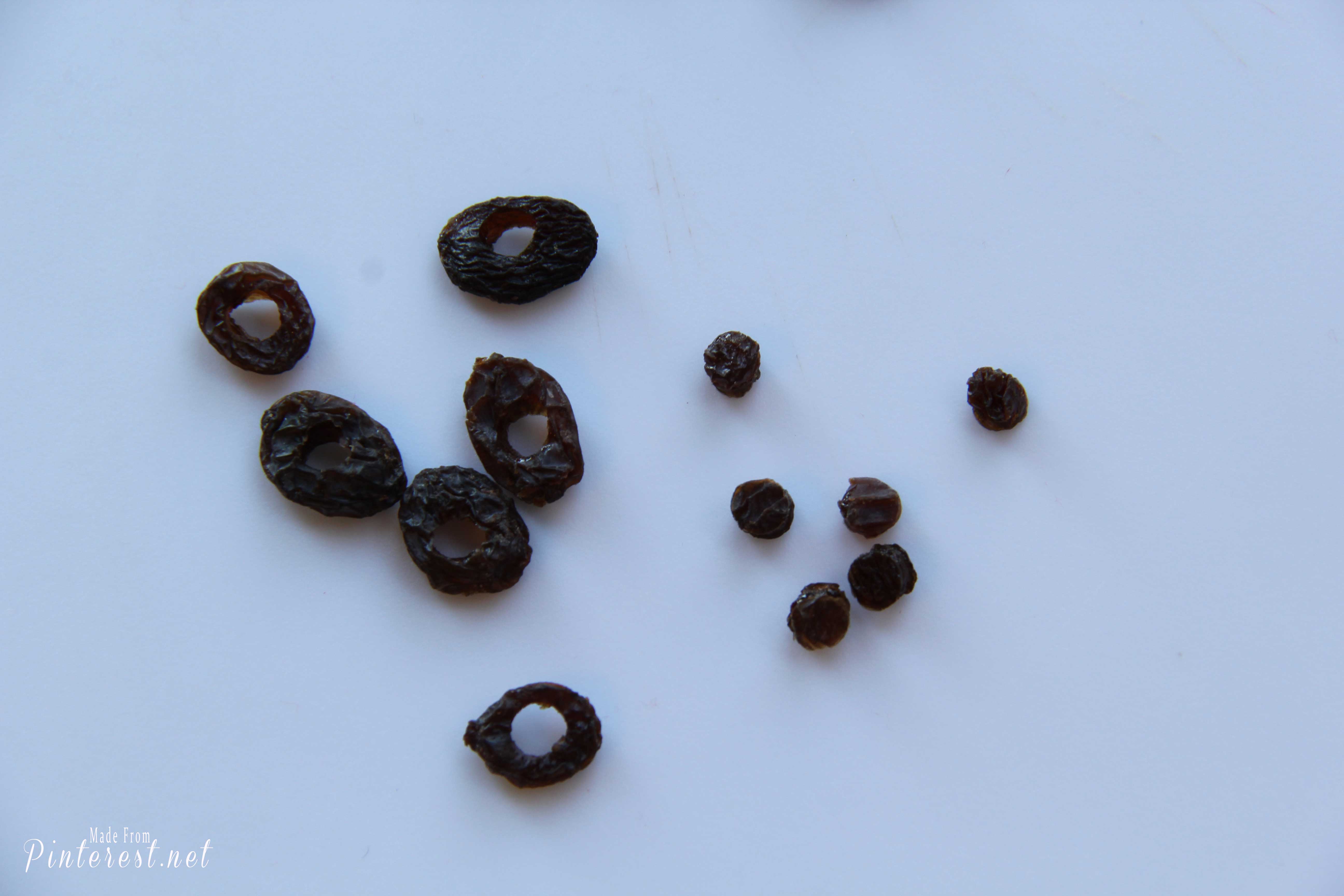 You can use googley eyes or raisins to make the eyes.
If you use raisins to make the eyes, you can leave them whole or use a #10 decorating tip to cut small rounds out of the fruit.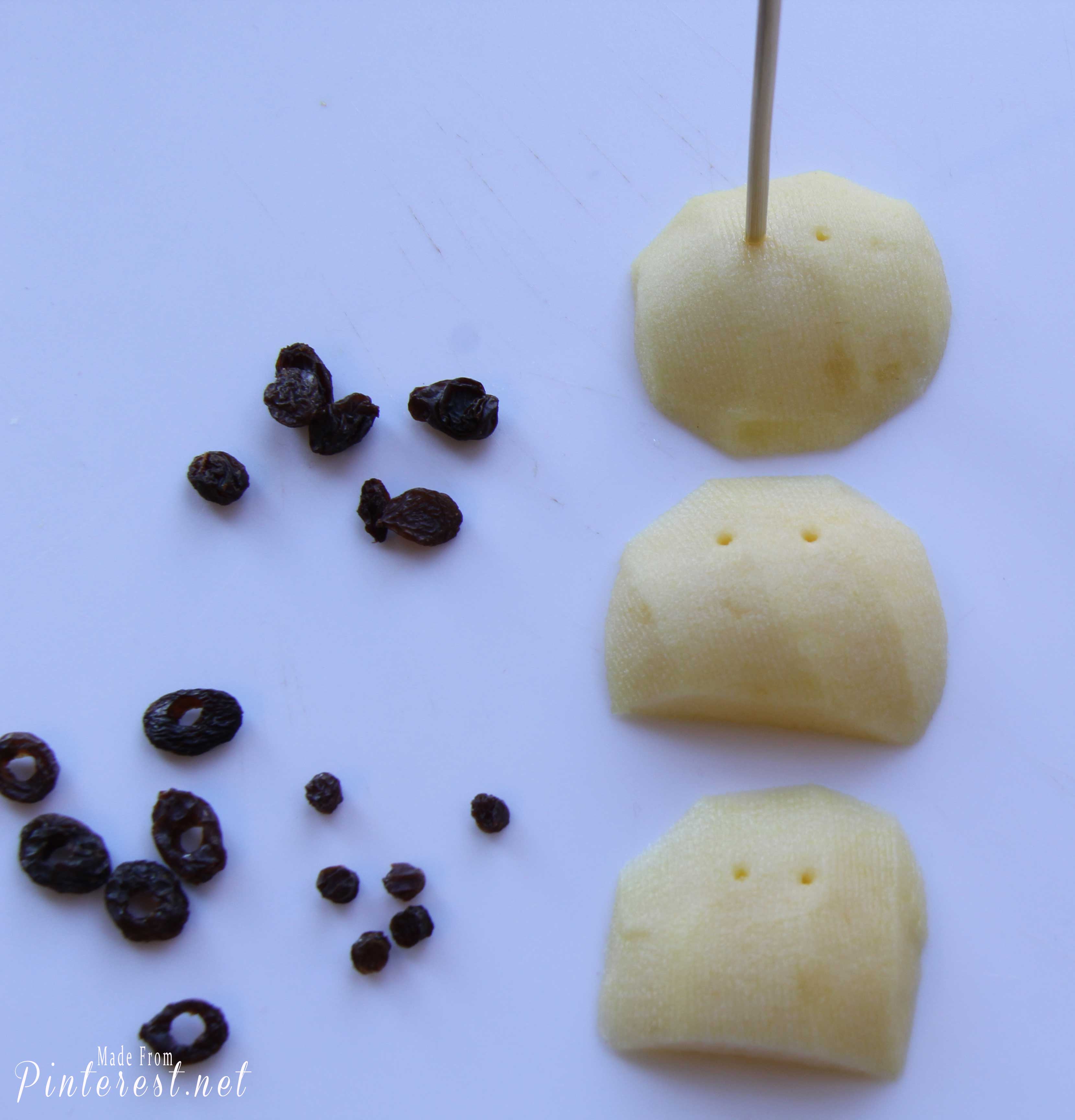 I used a wooden Kabob to poke holes in the apple for the eyes.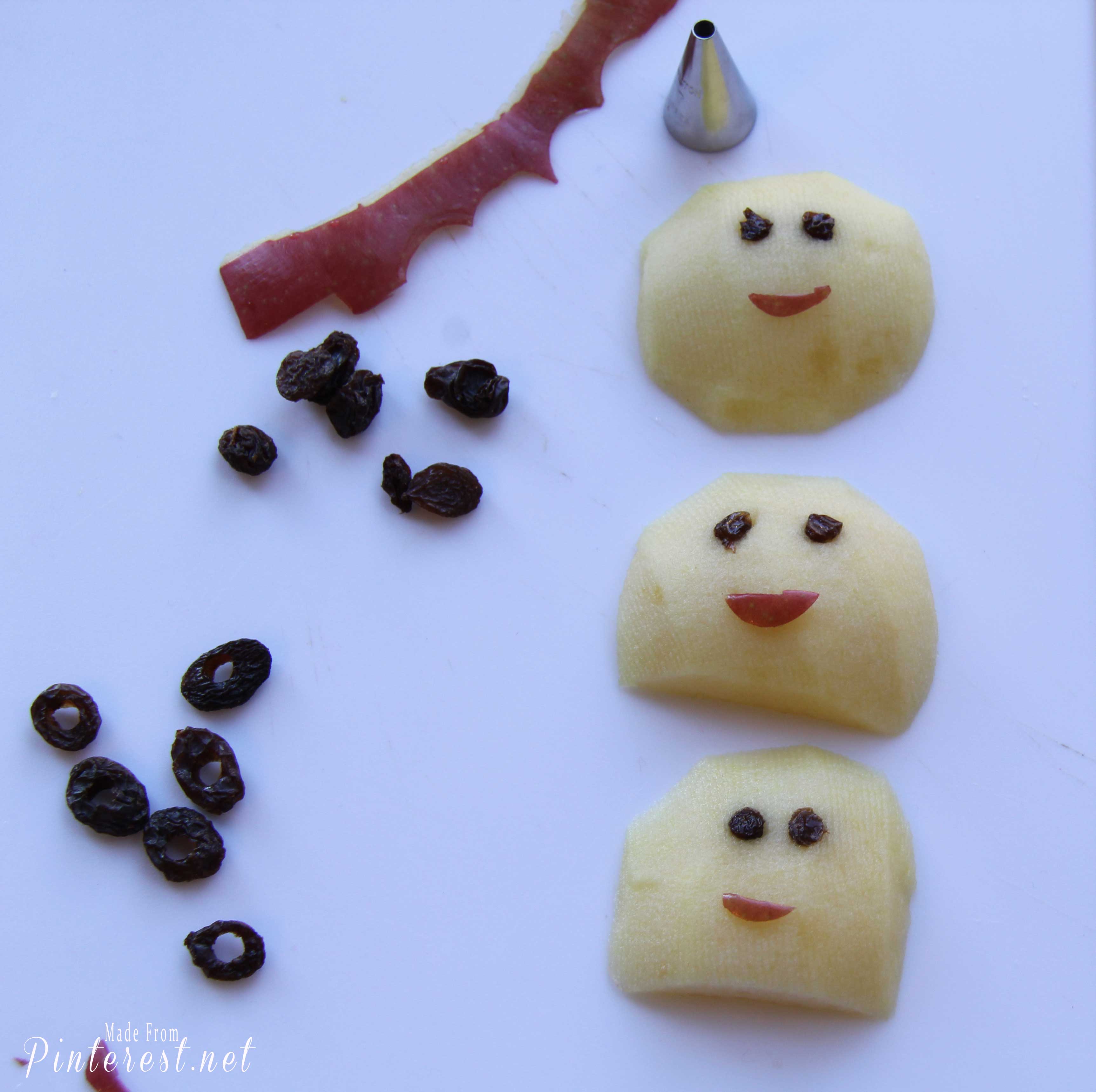 Cut smiles out of the reserved apple peel using a knife, kitchen shears, or a round decorating tip (I used a #12 tip for the small mouths and the larger end of a tip for the larger mouths.) Set the smiles on each apple face.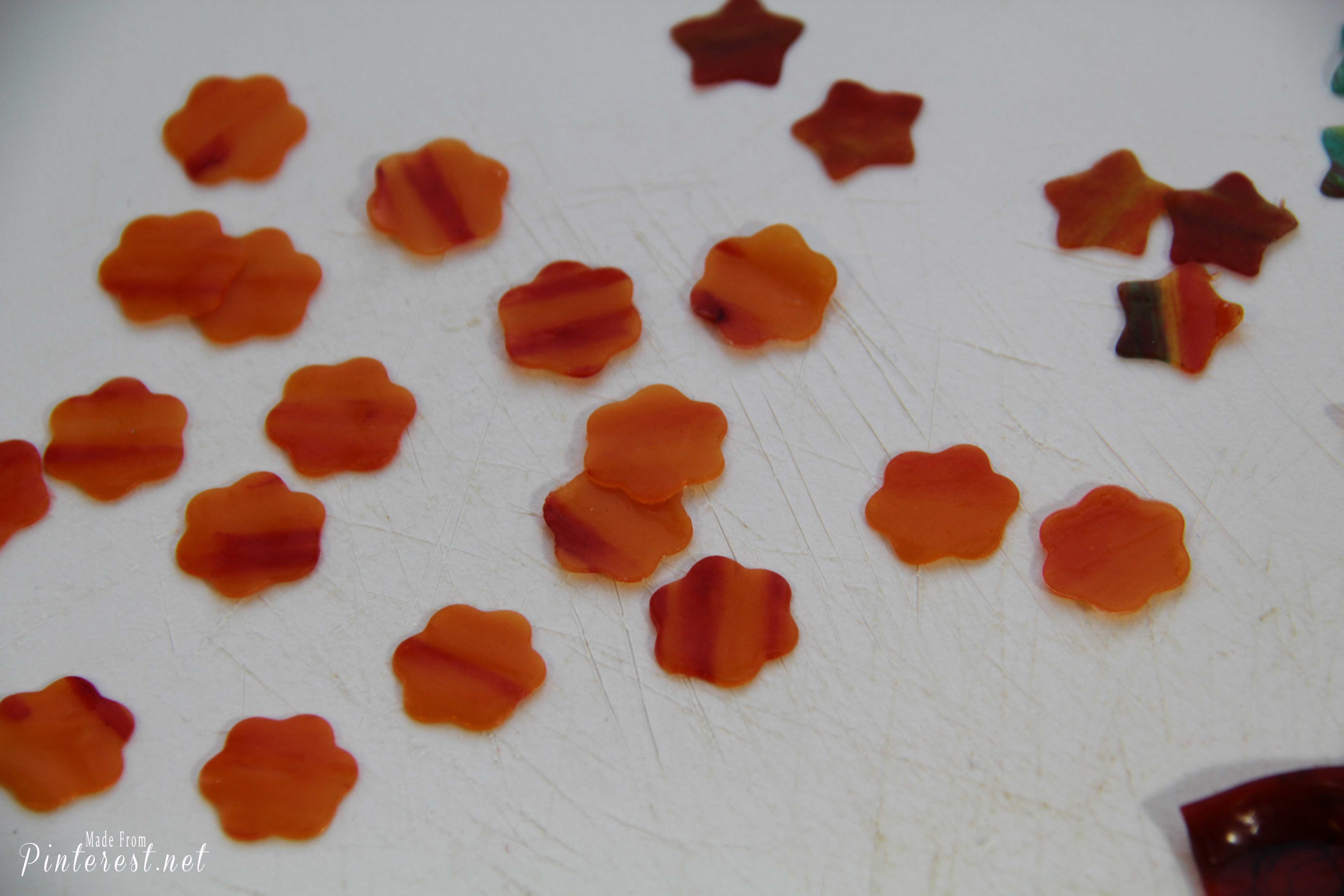 I used fondant cutters on the fruit roll-ups to make the flowers and stars.
Last but not least you must add the hair. For the black hair I used crushed oreo cookies without the cream. Spread some peanut butter on your apple and then dip in the crushed oreo cookie. Tap off any excess. For the chow mein noodles and shredded carrots use the wooden kabob to make holes and then simply push them into the apple where you want them.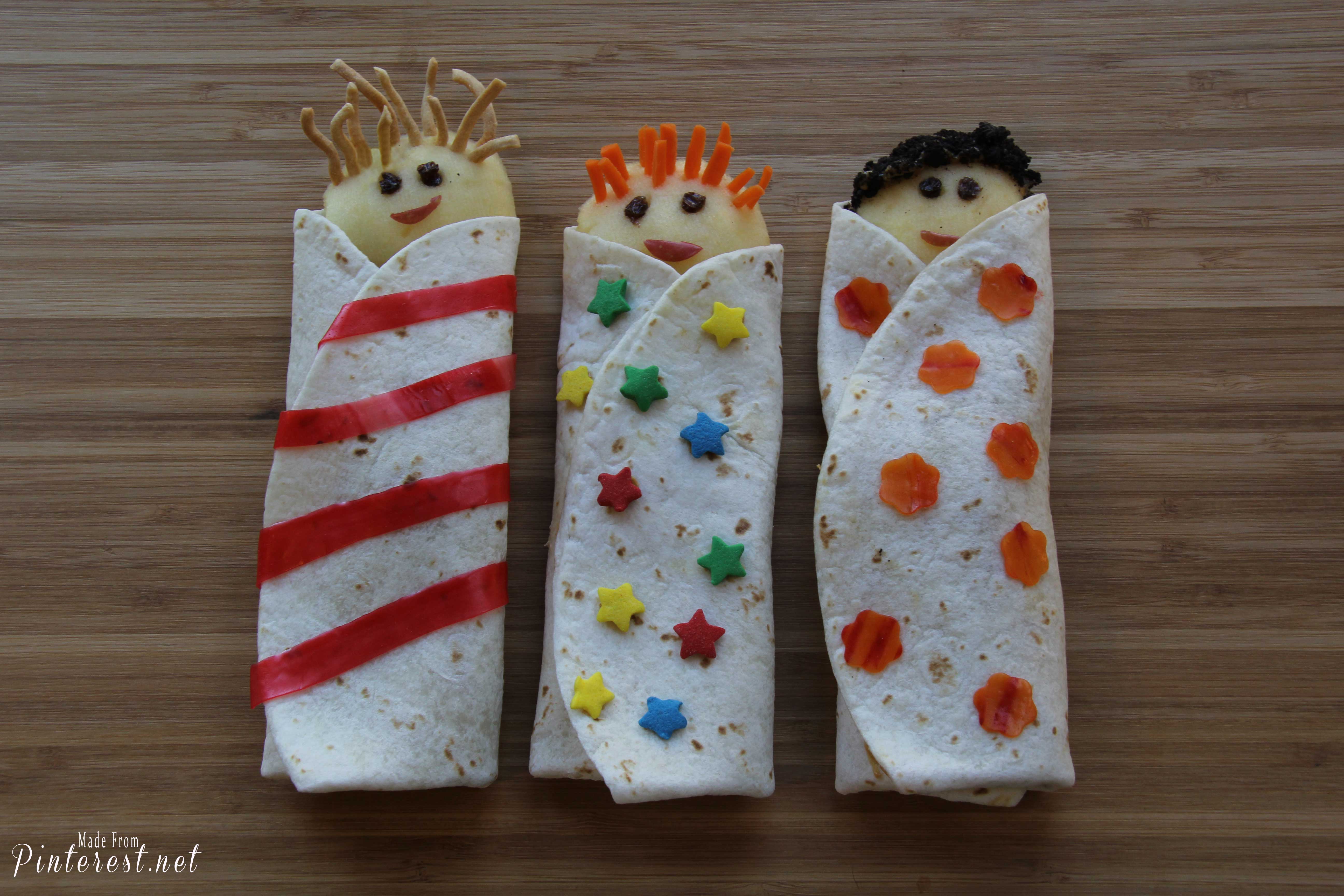 Wahlaa! You now have a great late night snack for your slumber party gang! Everyone in our class at the Pinners Conference agree that……
This Pin TOTALLY Rocks!