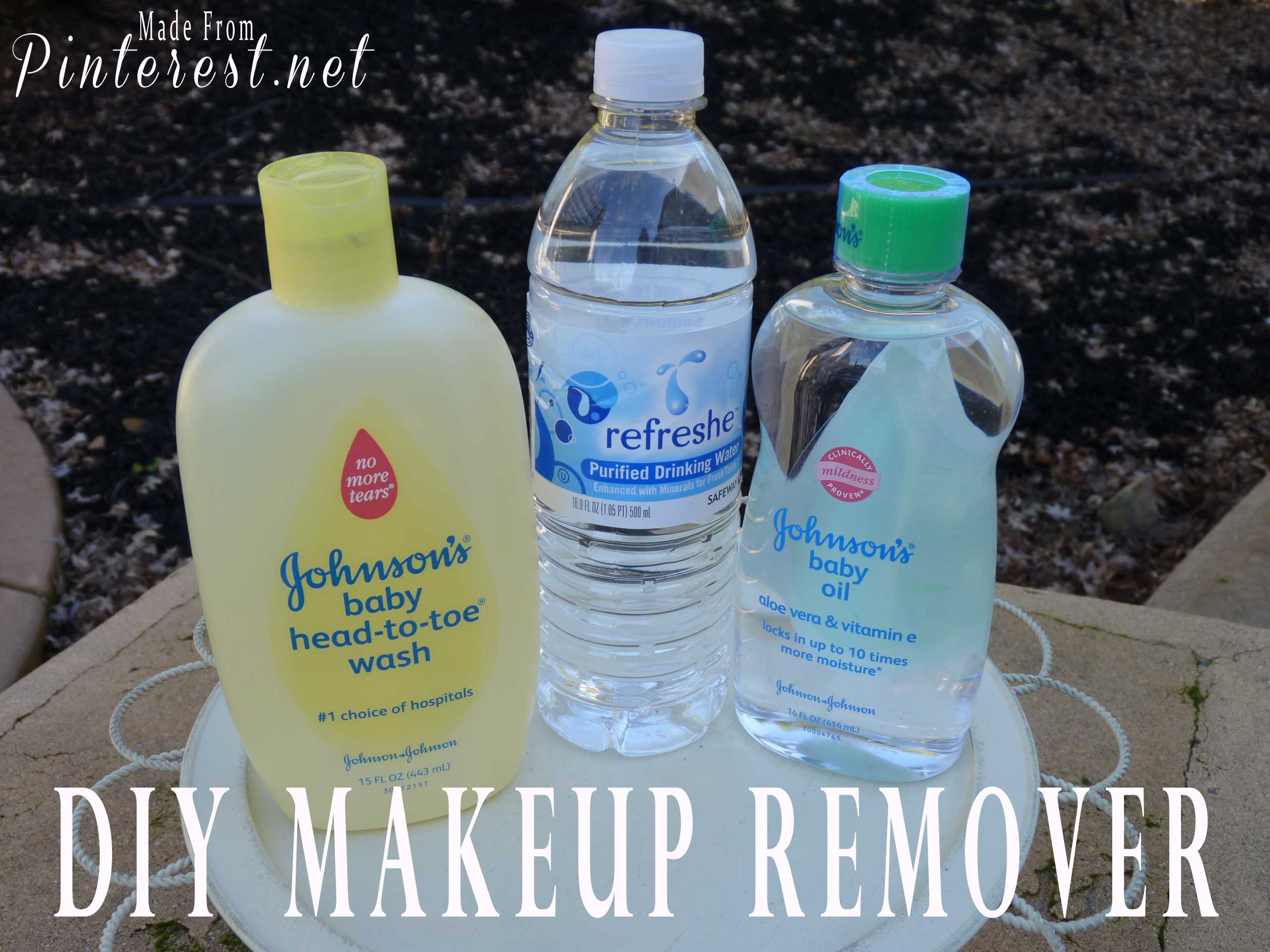 We have a condition at our house called "Raccoon Eyes". Let me explain. If for one reason or another you have gone to bed without removing your makeup, you wake up in the morning with "Raccoon Eyes". As you sleep through the night your makeup rubs off, some will end up on your pillow and the rest lands underneath your eyes. The result……Raccoon Eyes! I have a certain daughter who suffers from this condition on a regular basis. Her excuse, I'm out of makeup remover. Thanks to Pinterest that is about to change!
Until now I've never really been one to do much of the DIY makeup items on Pinterest. I'm always skeptical whether or not any of them will really work . If it works, is it worth the extra effort? Will I make and use it more than once?
With two teenage daughters, we go through quite a bit of makeup remover. I usually purchase mine at Walmart or Target for five or six dollars for 5.5 ounces. This is such a simple and inexpensive recipe that I had to try it out. I mixed it up yesterday morning, I kept wondering throughout the day if it was going to be worth it.
When it was time for bed I went to take off my makeup and almost forgot to try it out, old habits die hard! I remembered at the last minute and gave it a try. WOW, was I impressed! Not only did it work just as well as my old remover it worked better! What a pleasant surprise, and you can't beat the cost.
So the answer to my questions…does it really work? YES! Is it worth the effort? YES! Will I make and use it more than once? Heck yeah!
Recipe
1 cup Distilled water – 1 1/2 tablespoons Baby Shampoo – 1/4 tsp. Baby oil
Place all 3 ingredients in container and mix well.
Let me just tell ya, This Pin ROCKS!