No matter how hard I try it seems like the cabinet under the kitchen sink always ends up messy. I would love to place the blame on my teenage children living at home. But that would not be entirely fair or honest. This year I decided to set some very realistic and obtainable goals regarding organization. The goal: organize one cupboard/cabinet at a time. Today I accomplished that goal! The best part is how easy this was. It took me a whole 10 minutes to clean out the cabinet, wipe it down, put up the tension rod and then put everything back. I can't believe how much space it saved! The second half of the goal is to keep it this clean.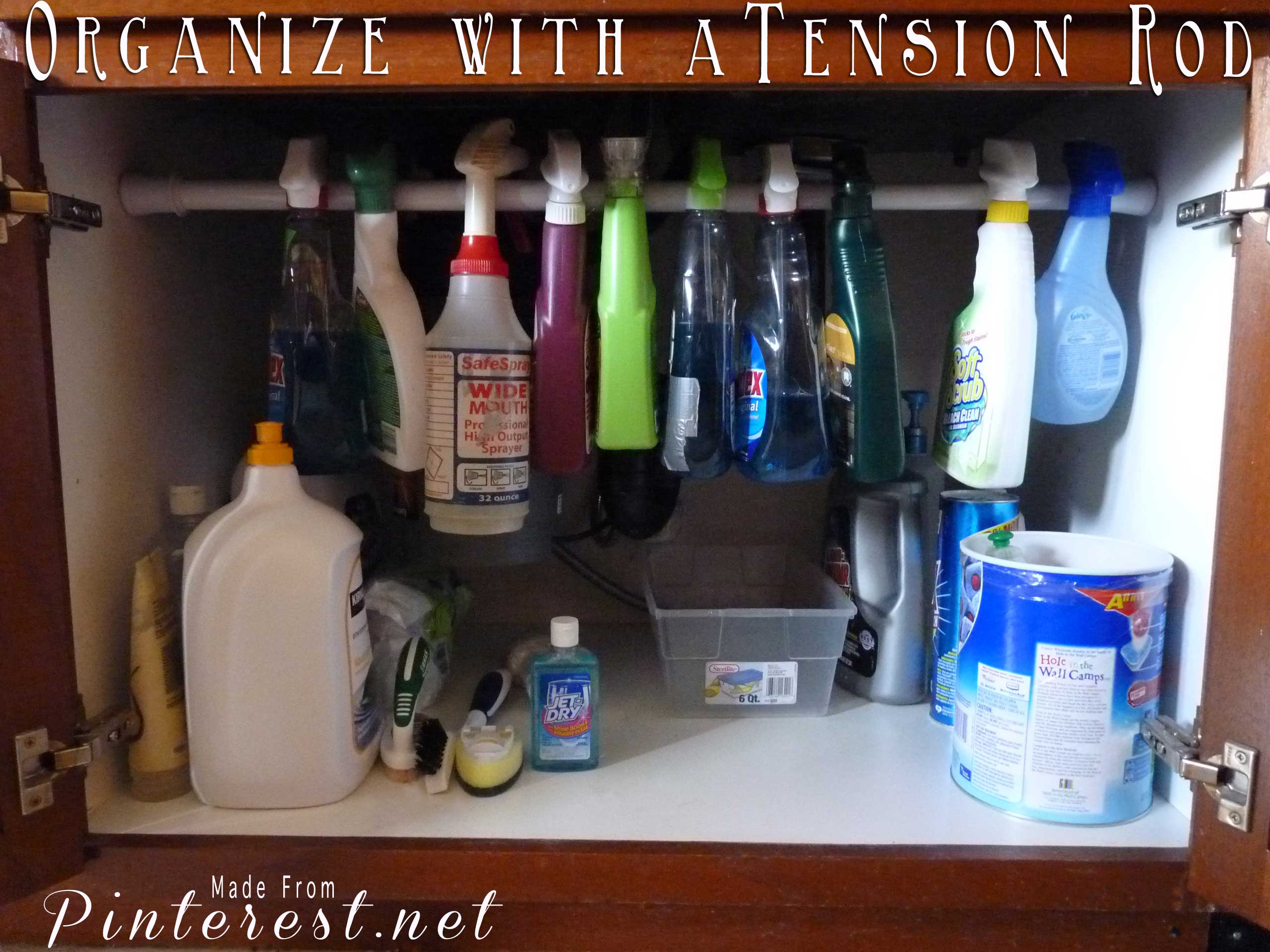 Here is my embarrassingly cluttered cabinet before adding the tension rod and hanging up the bottles. Please don't judge!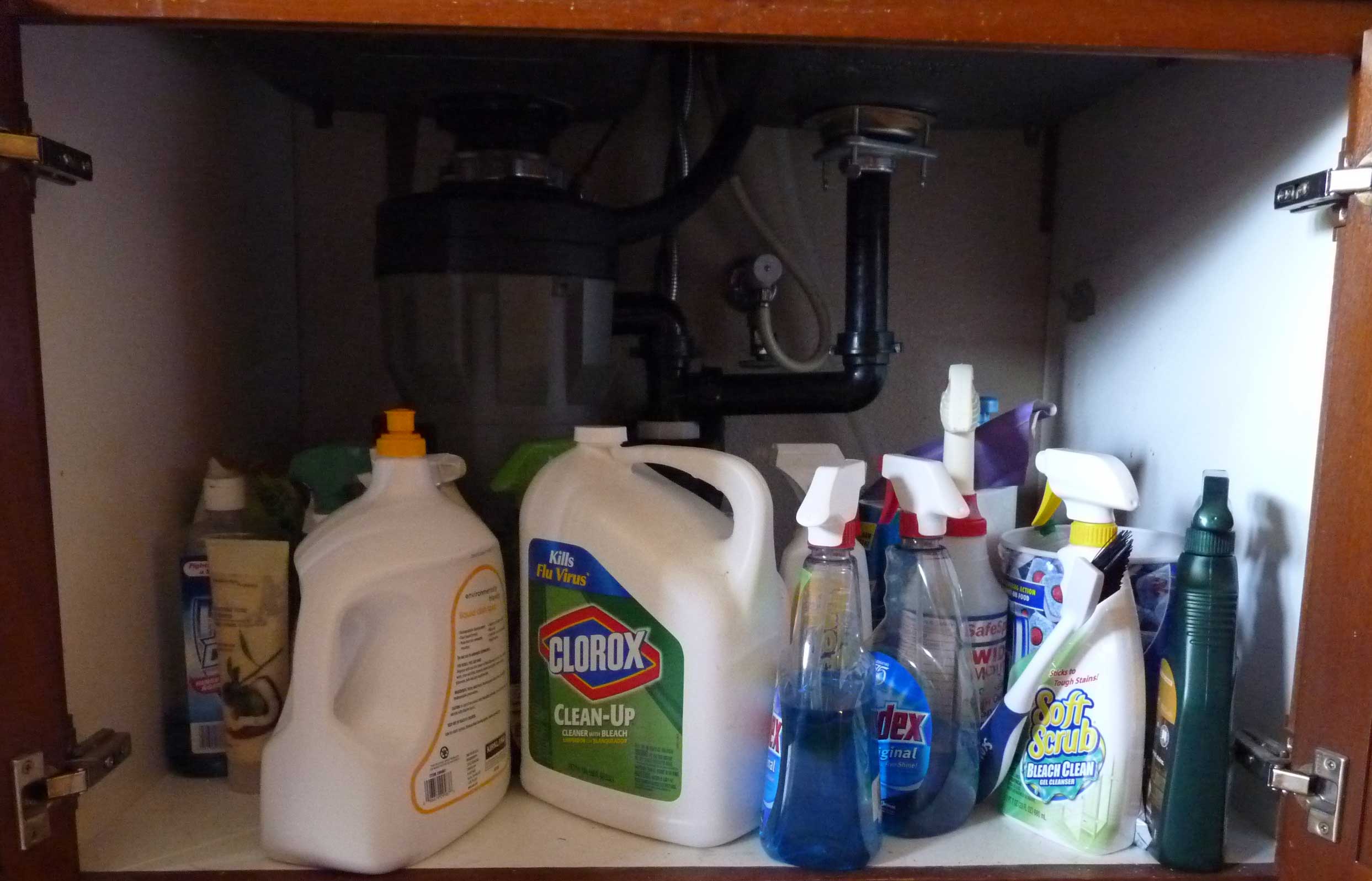 I hope it goes this well with each cabinet I plan on attacking throughout the year. Yeah,
This Pin Rocks!
We are linking with these awesome blogs today: Serenity Now, Someday Crafts, Lil' Luna, Ginger Snap Crafts, Lady Behind the Curtain, DIY Crafty Projects, Someday Crafts, Printabelle,