Today we are excited to have Linda from "It All Started With Paint" guest posting with a super fun and super easy craft that your kids will love. Or maybe you want one for yourself! Check out this DIY Gold Dinosaur Necklace!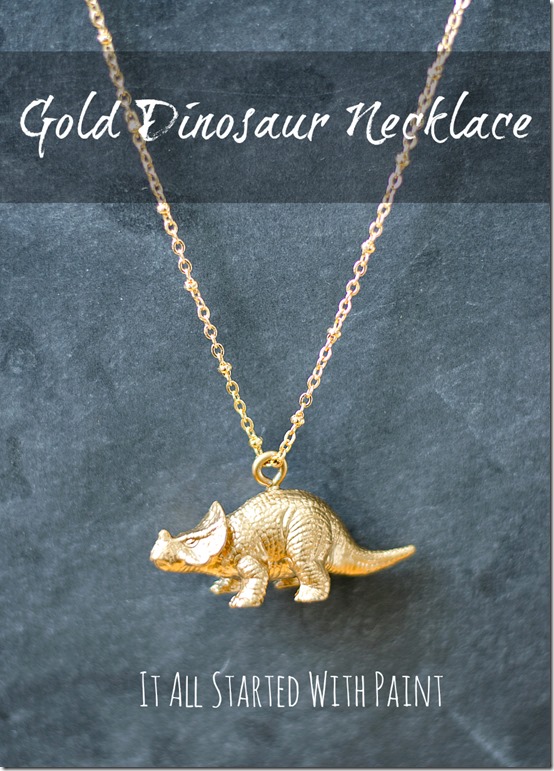 Dear Made From Pinterest Readers,
Have you ever been uncertain if a trend is still a trend? Or if it's fading away. Like is Chevron print still in? And what about coffee filter wreaths? Or pallet walls … and pallet tables … and pallet beds?
Well, be uncertain no more. I've stumbled across a fool-proof method to test the waters. To see if the world has had enough of a trend …
or if they're still hungry for more.
And for this fool-proof trend-testing method, I must give credit where credit is due. Right here. On the blog of my blogger friend.
It all started when she wondered if people were sick of the whole painted dinosaur trend …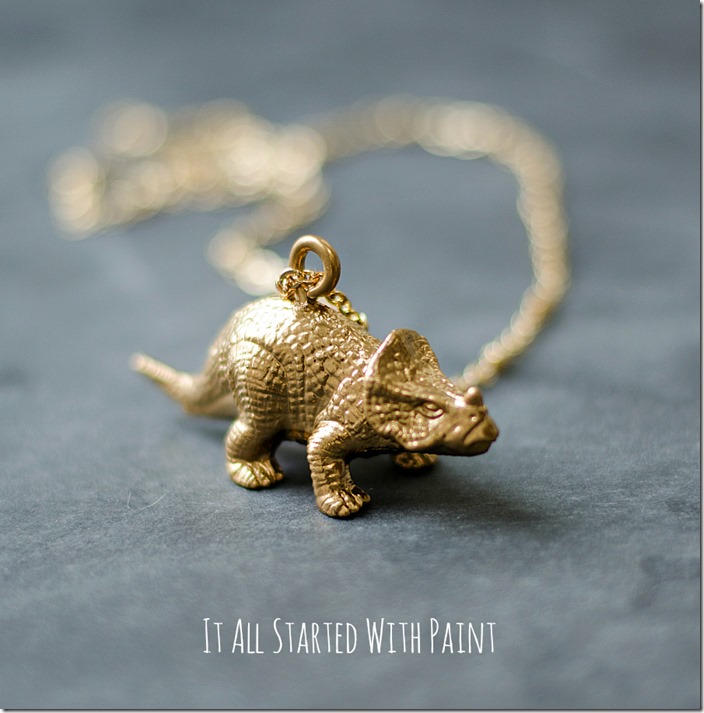 So she stuck an eye hook into the tops of a tiny plastic dinosaurs …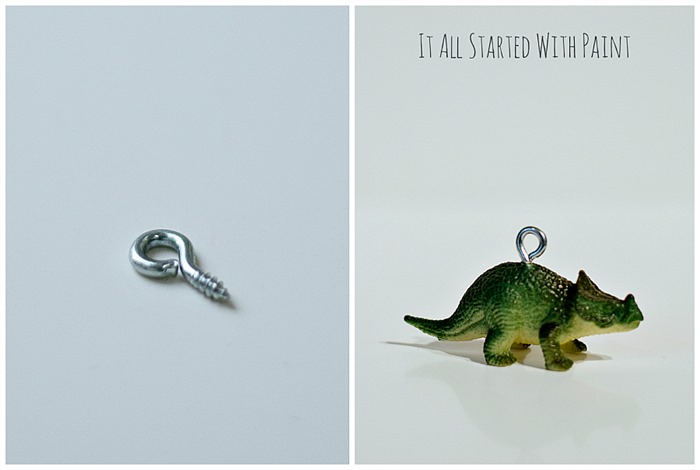 And spray painted them …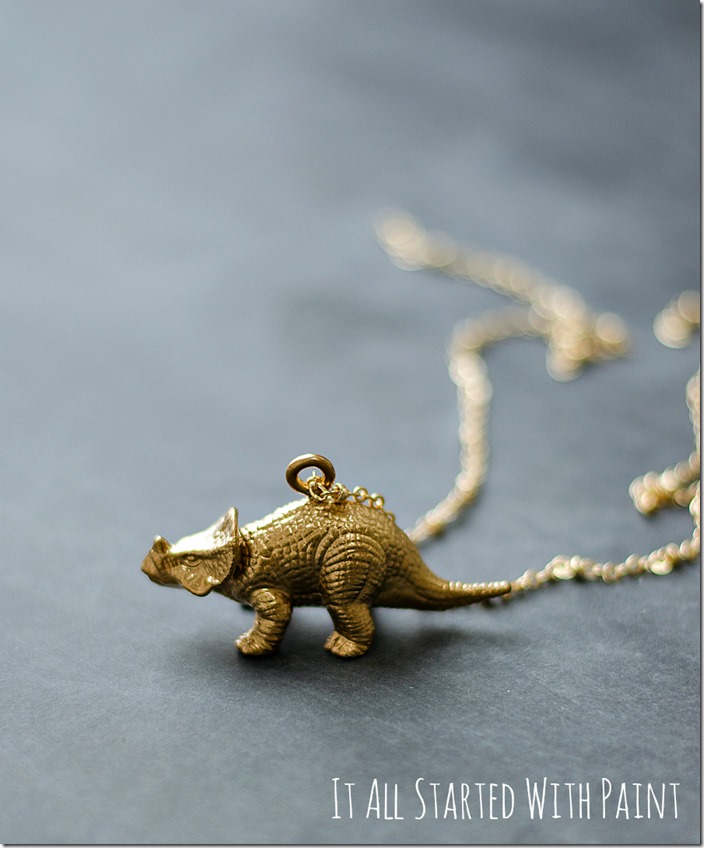 And posted them on her blog.
And BOOM!
The world exploded. Pinterest blew up. And her question about whether a trend was still a trend was answered.
So there you have it, Made from Pinterest readers. Before you pull the trigger on that Chevron fabric purchase … or haul that free pallet into your car … or start hot glueing coffee filters onto wreath forms … test it on Pinterest first.
It's fool-proof.
Now my trend-testing friend made painted dinosaur key rings. And the cutest dinosaur ring dish. I opted to make a gold dinosaur necklace …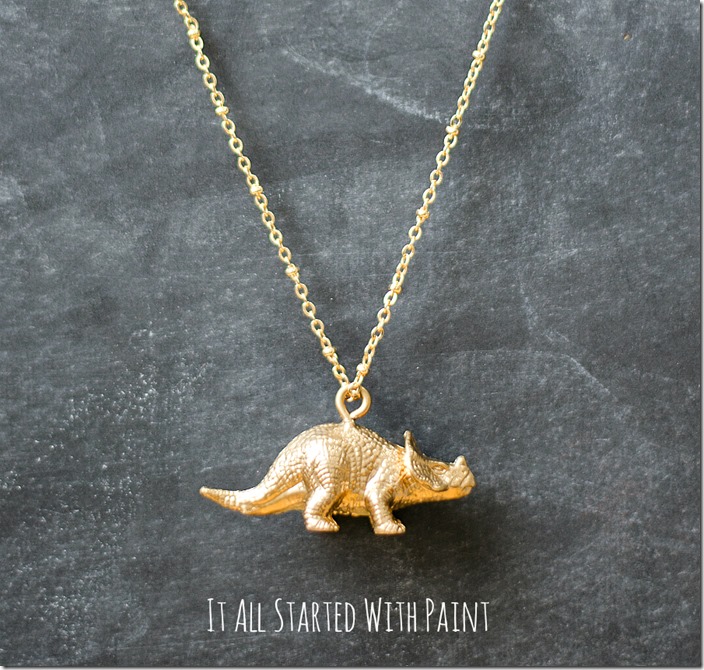 Thanks again to the Made From Pinterest sisters for having me here!

You can find me on my blog, It All Started With Paint.
I also like to hang out on Facebook, Pinterest, Twitter, and Google+
We are sharing this fun idea with:Tatertots And Jello, The Country Cook, Flamingo Toes, Chef In Training, Mandy's Recipe Box, Hun What's For Dinner, Living Well Spending Less, Lamberts Lately, What's Cooking Love, Tatertots And Jello, Whipperberry, Sunny Simple