Do you have a guilty little pleasure? I have a couple. Okay, maybe more than than a couple, but one of mine is definitely soda. I love it. I know it's not good for me and I truly try not to drink it but when I splurge……aaaaahhhh…….it tastes so good!
One of my favorite italian restaurants is Johnny Carino's. I don't know if you have this restaurant where you live but I love their Chicken Milano dish complete with an italian soda. You can have them here with or without the cream but don't miss out on adding the cream! Delicioso! That's the italian coming out of me.
So when I saw this pin from Butter with a Side of Bread, how long did it take me to decide to try it out? Like half a millisecond! Homemade Italian Cream Sodas? Are you kidding me? Yeah, I'm all over that.
This would be a great idea for a drink at a family gathering as there are so many variations that you can make and everyone can make their favorite flavor. For the purpose of this post, I chose the author's favorite, Raspberry and Vanilla. Here's the lineup of what you will need:
Raspberry and Vanilla Syrup. (I found mine at a restaurant supply store but you can also find this at Amazon.com)
Club soda
Half and half cream
Whipping cream
Maraschino cherries
Ice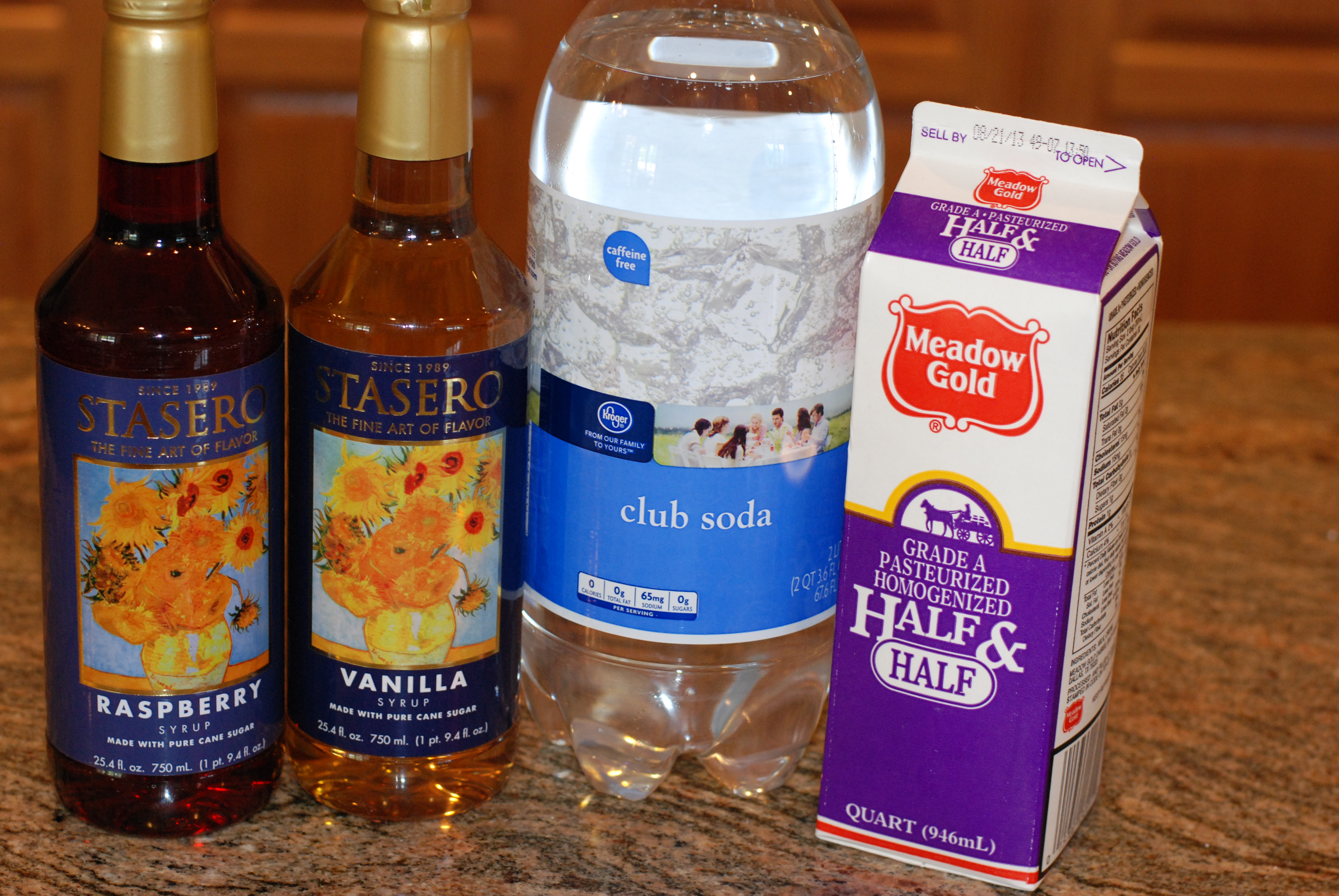 In your glass, add 4-5 cubes of ice. Next add 1 cup of club soda. Now comes the scientific experiment part of the recipe. Mix 4 tablespoons of raspberry syrup to 2 tablespoons of vanilla. Add that to your club soda. If you have other flavors, everyone can mix and match as desired.
Next comes 2 tablespoons of your Half and Half cream. Add that to your club soda and give a little stir. Top with whipped cream and a maraschino cherry and Voila! You have yourself a restaurant quality Italian Cream Soda for much less than restaurant prices!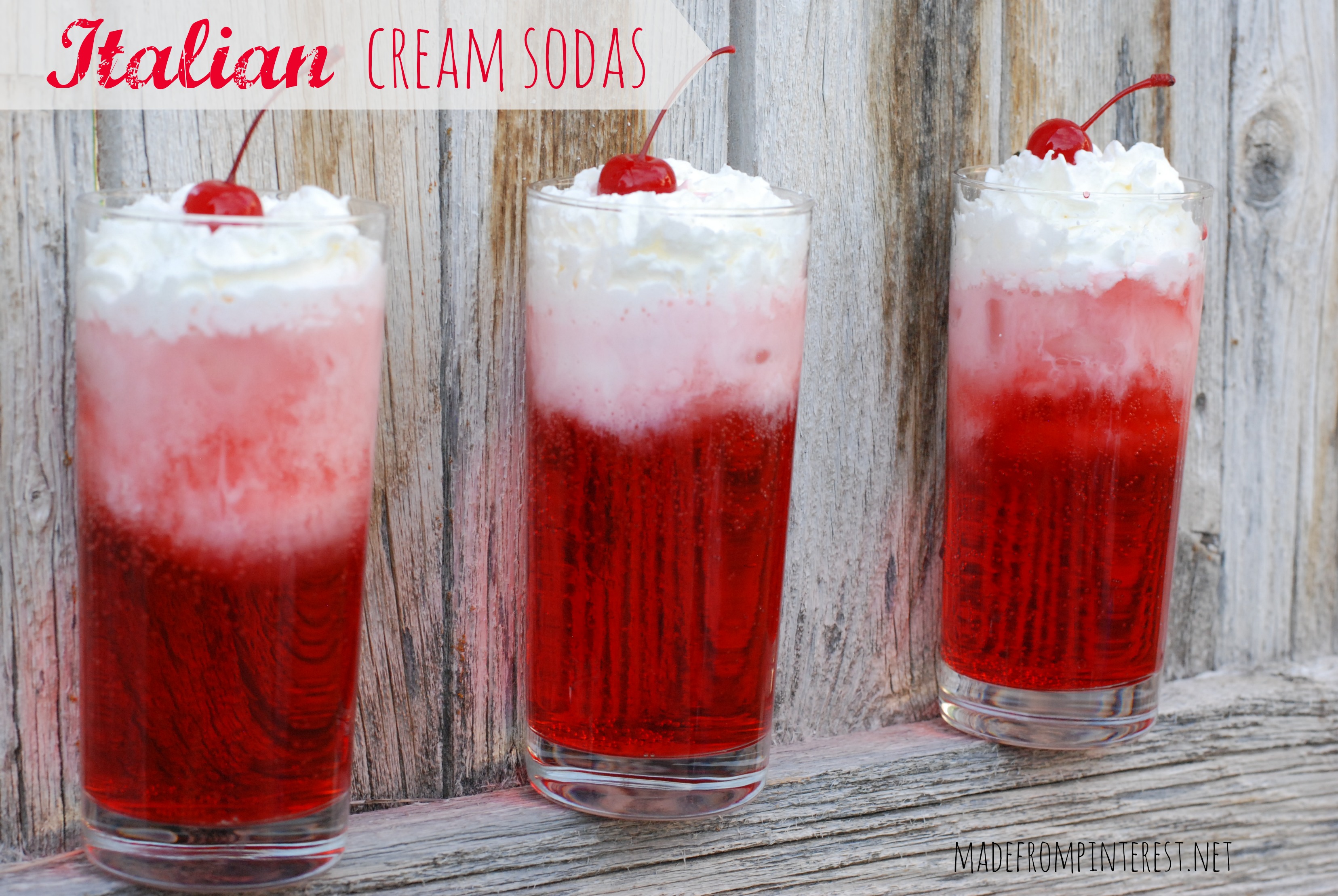 Johnny Carino, I still love you but I may not be seeing you as much now that I can make these Italian Cream Sodas at home! My guilty little pleasure….
This Pin Rocks!

Looking for another great drink presentation? Try these great Layered Patriotic Drinks – especially with Labor Day coming soon!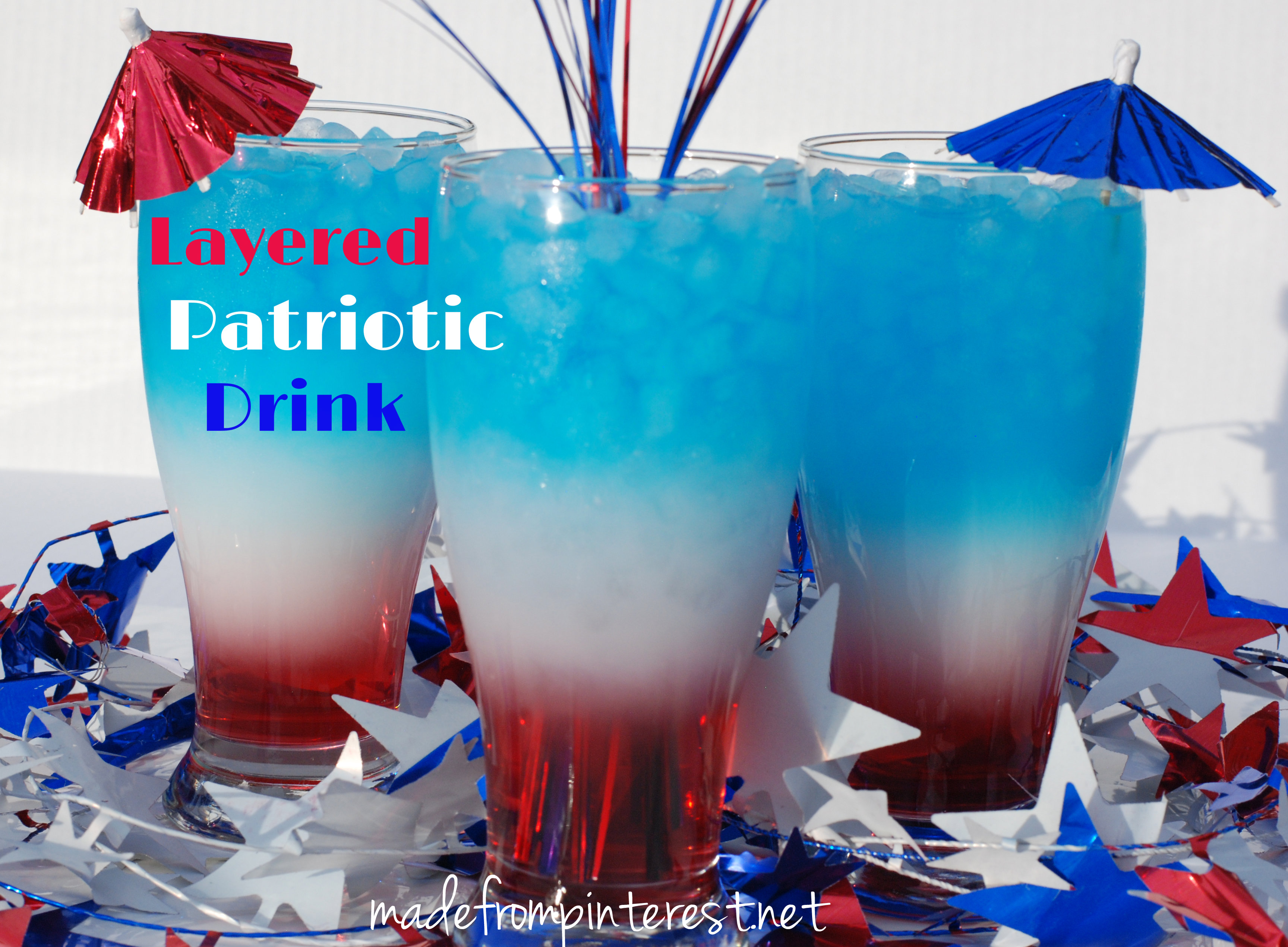 We are partying with these sites today!
I should be mopping the floor – Flour Me with Love – Jam Hands – A Pinch of Joy – This Gal Cooks – Say Not Sweet Anne – Keeping it Simple – Jembellish – Shareatopia – Artsy Fartsy Mama – Ninth Street Notions – Lines Across – Sew Chatty