Today we have a great recipe for Cashew Chicken Salad that won't heat up your kitchen during the hot days of summer and you can make this up super quick if you use an already cooked rotisserie chicken. But first let me tell you how I was lucky enough to get this recipe!
A few years ago, I was the president of the women's organization of my church. One day, as my committee and I were sitting around the table discussing what to serve at an upcoming luncheon, one of the committee members, whose name was Nancy, volunteered to make Cashew Chicken Salad Sandwiches on Croissants. Were we going to turn that offer down? H to the Heck NO!
!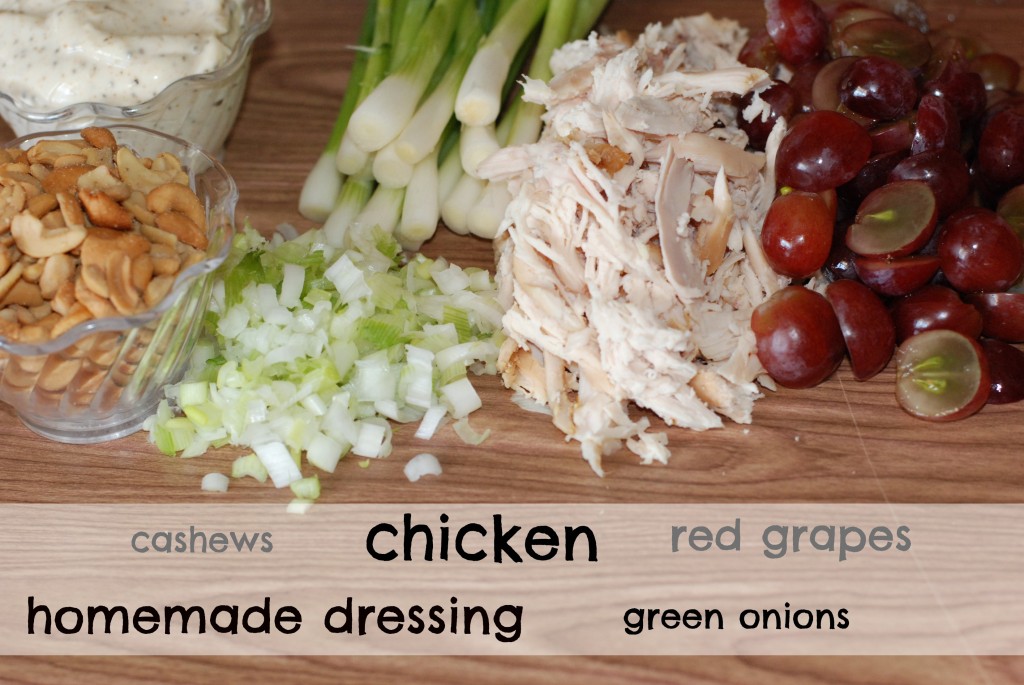 Well, she made these Cashew Chicken Salad sandwiches and they were the hit of the luncheon! Everyone wanted the recipe and Nancy became famous for her chicken salad. At our next craft night, guess what was served? Nancy's Chicken Salad.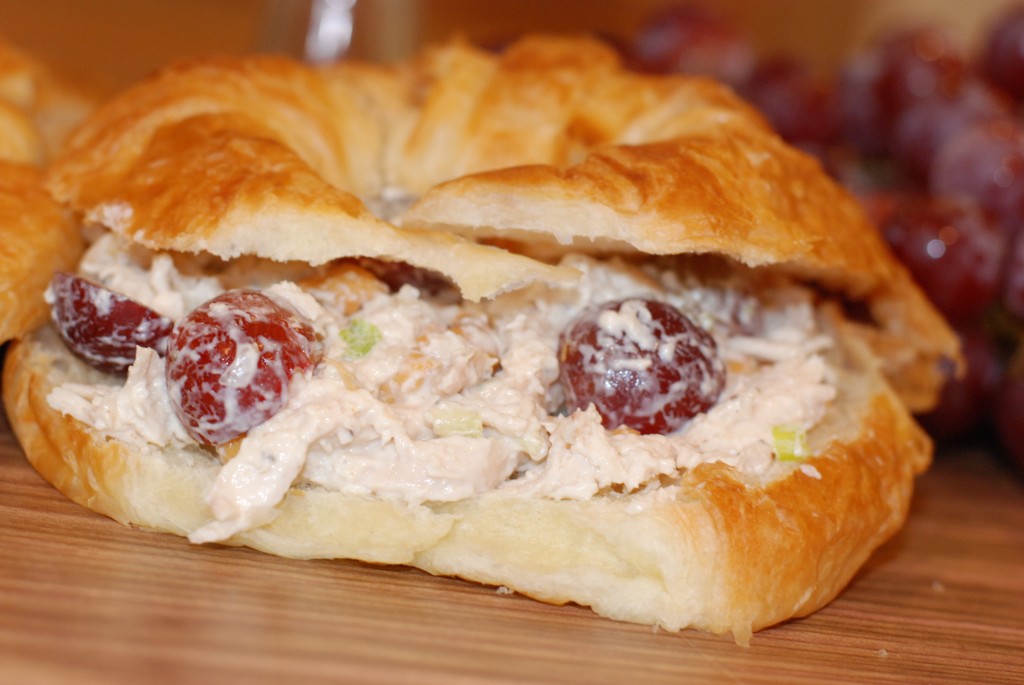 At a Mother's Day Luncheon, guess what was served? Nancy's Chicken Salad.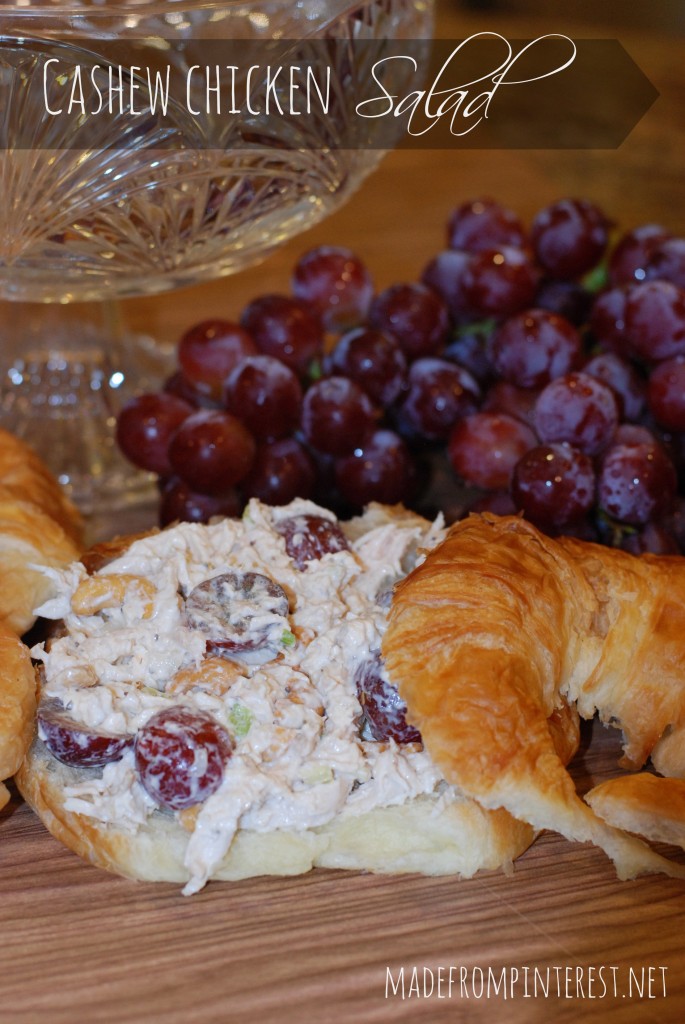 At the unfortunate event of a funeral, guess what was served? Nancy's Chicken Salad.
And now you too can have the recipe of Nancy's Chicken Salad! Aren't you excited?!? The thing that I love most about this chicken salad is the celery seed that is found in the homemade dressing. Wow. I don't know if I've ever really used celery seed before this recipe, but it makes it mah-velous!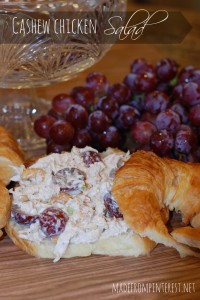 Cashew Chicken Salad
Ingredients
2

cups

cooked shredded chicken

I just used a rotisserie chicken from Costco

Halve some red grapes

cut your green onions and add cashews to taste. Now I know that there are some people out there that won't like this because they will want exact amounts but live dangerously people! Create to your heart's content!

Homemade Dressing!

1

cup

mayo

3/4

tsp

celery seed

1/2

tsp

paprika

1/8

tsp

salt

1/8

tsp

tarragon
Instructions
Mix together until well blended and then mix into your chicken salad ingredients. Put on croissants, rolls or just eat straight out of the bowl! Enjoy!