Aren't these Easter bunnies are so cute?!?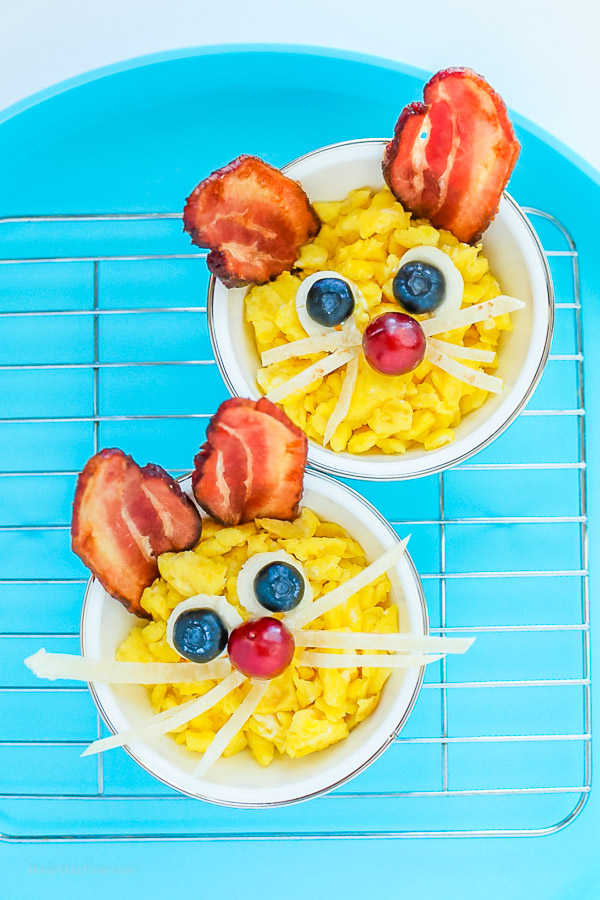 When I saw these cute Easter bunnies on Pinterest, I wanted to recreate them for my little girls.
These yummy bunnies made of simple ingredients like scramble eggs, baked bacon, cream cheese, blueberries, sliced tortilla and red grapes.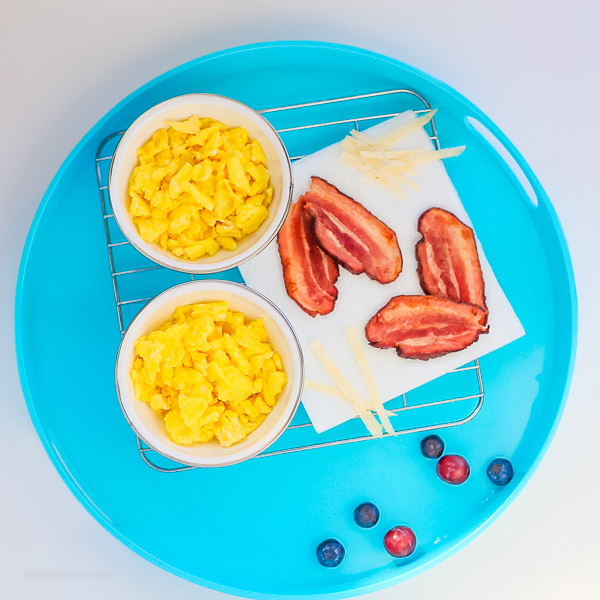 To Make Easter Bunnies:
Take 2 little bowls, and fill them with scramble eggs.
Add 2 slices of baked bacon to create bunny's ears.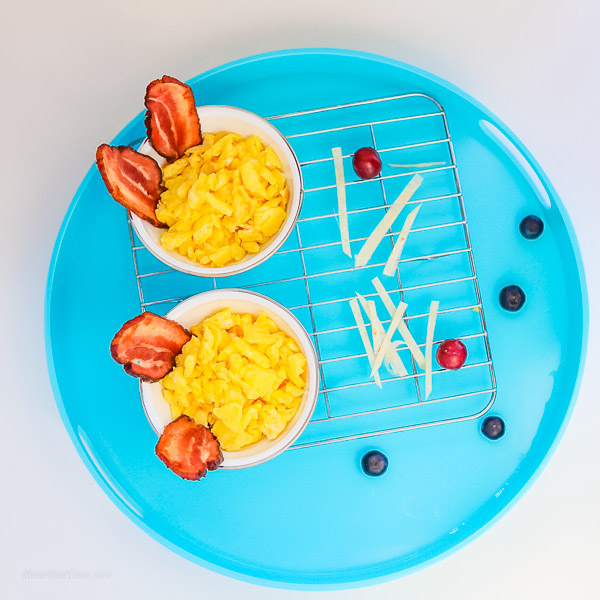 Add a little amount of cream cheese into little zip bag and squeeze a little amount of cream cheese to your scramble eggs, then add blueberries like shown in the picture below to create two eyes for your bunnies.
Add red grape to each bunny to create bunny's nose.
Make a little whiskers by slicing tortilla into little strips and adding them under bunny's nose.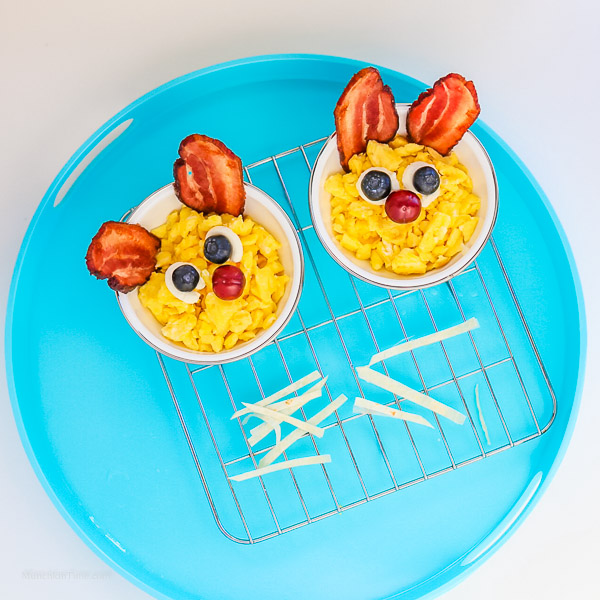 You are done!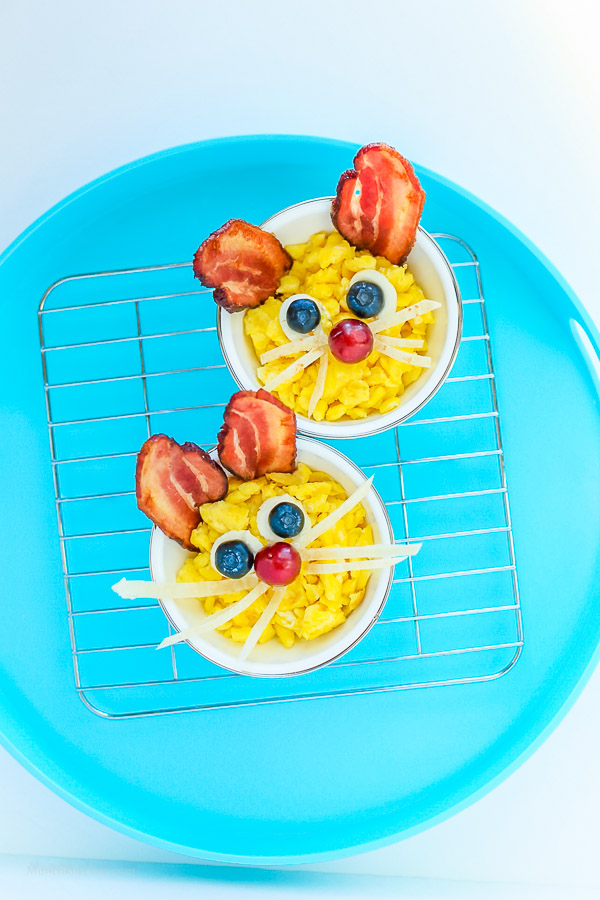 Now let your little ones enjoy these cute bunnies for breakfast!
If you make These Easter Bunnies for Breakfast PLEASE tag @munchkintimeblog and use a hashtag #munchkintimeblog on Instagram, I would LOVE to see your creation 😀 Thank you!
Did you like this Easter Bunnies Breakfast Idea for Kids?
Let us know in the comments below, we would love to hear from you!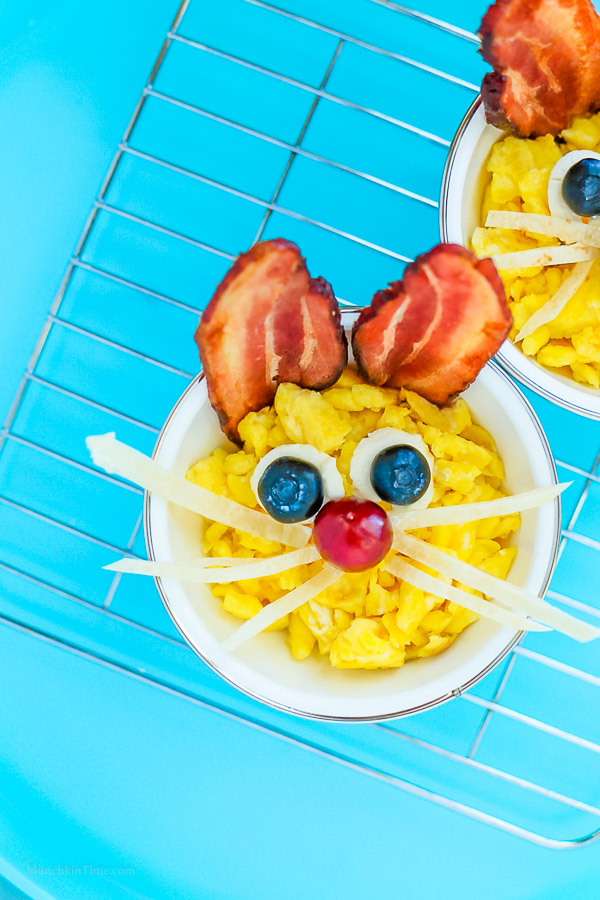 Popular Posts from Munchkintime:
Naked Carrot Cake